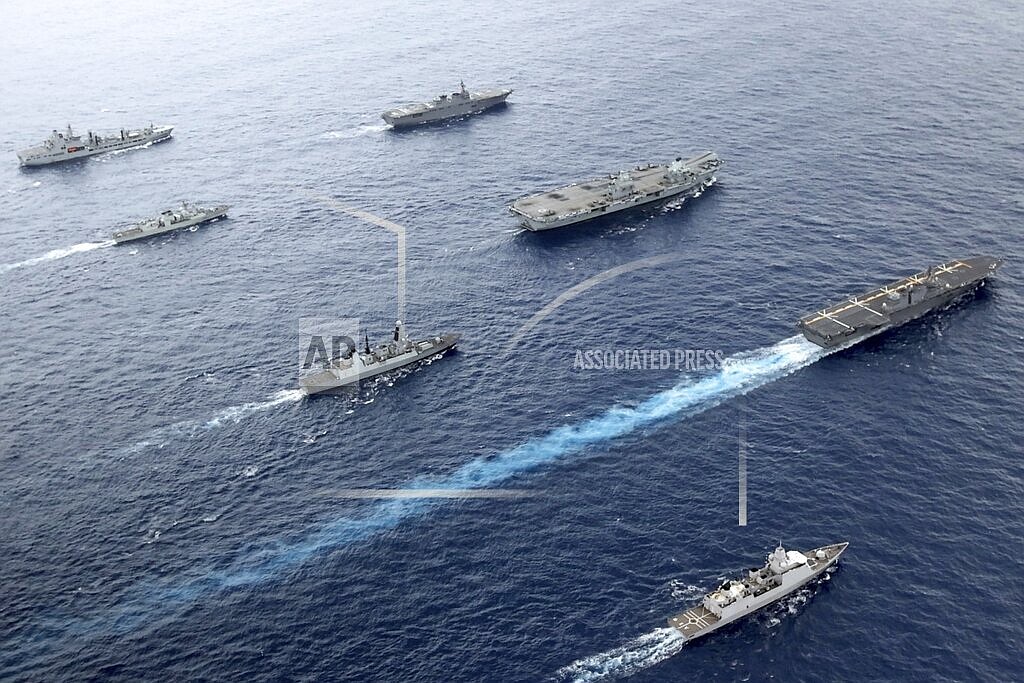 Front to back; HNLMS Evertsen, JS Izumo, HMS Defender, HMS Queen Elizabeth, HMCS Winnipeg, JS Ise, RFA Tidespring. UK Royal Navy Carrier Strike Group 21 HMS Queen Elizabeth, HMS Defender, RFA Tidespring and HNLMS Evertsen from CSG21 sails with Japanese ships JS Izumo and JS Ise along with the Canadian ship HMCS Winnipeg in the Pacific Ocean, Sept. 2021. With increasingly strong talk in support of Taiwan, a new deal to supply Australia with nuclear submarines, and the launc...
September 23, 2021
Stories this photo appears in: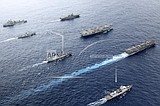 September 23, 2021 12:40 p.m.
Growing tensions between Beijing and Washington
---