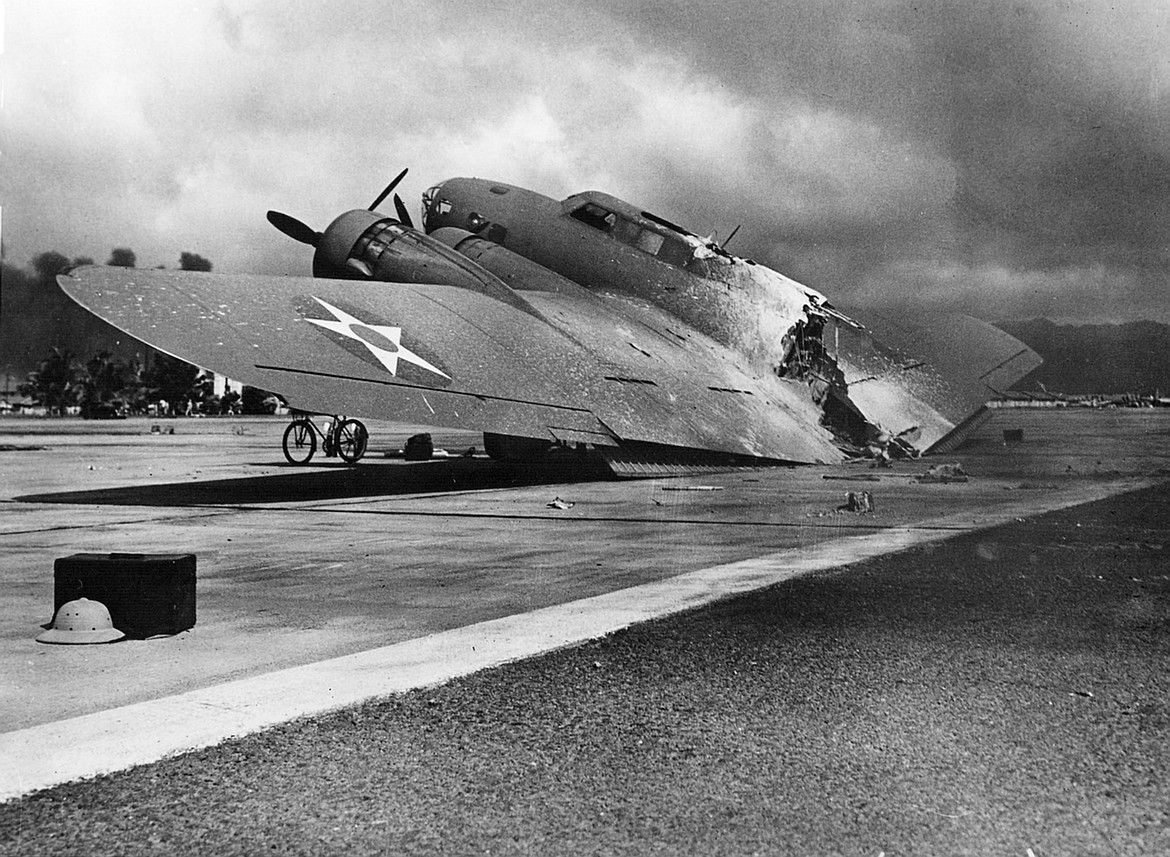 This B-17C Flying Fortress arrived at Hickam Field from California at the time of the Japanese attack on Pearl Harbor. It was hit during the approach and broke apart on landing, with crew members surviving — except a flight surgeon killed by strafing while fleeing the wreck (Dec. 7, 1941).
October 31, 2021
Stories this photo appears in: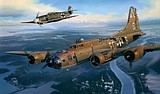 October 31, 2021 1 a.m.
Luftwaffe fighter escorts wounded B-17 bomber
The American bomber was so badly shot up, it was a sitting duck for the German Messerschmidt 109 fighter plane.
---