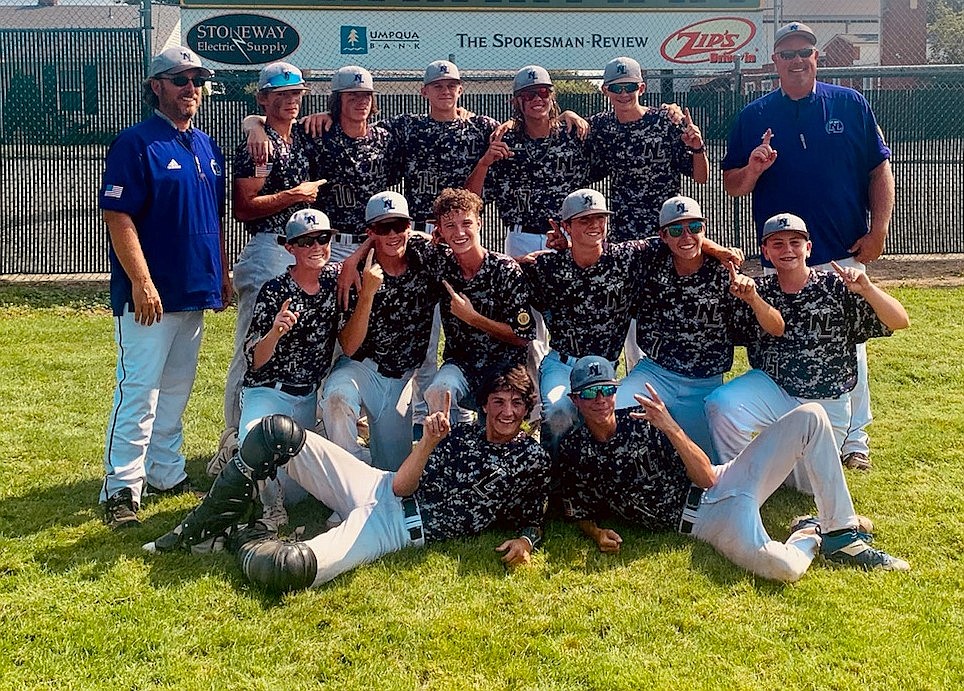 Courtesy photo The Northern Lakes Mountaineers 16U legion baseball team won the Washington state A tournament championship, beating the Pasco River Dogs 7-6 at Al K. Jackson Field in Spokane. Laying down are Jace Cooksey and Kenny Wells. In the front row, from left, are: Caleb Mason, Ty Gallimore, Darren Gosch, Cooper Lenz, Jacob Varner and Zach Blansfield. In the back are: coach Mike Menti, Jesse O'Conner, Tim Sheppard, Grant Allaway, Wyat Phillips, Colin Killian and hea...
July 31, 2021
Stories this photo appears in: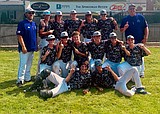 July 31, 2021 1:25 a.m.
Coeur d'Alene Lumbermen Red, Northern Lakes claim state titles in Washington
---