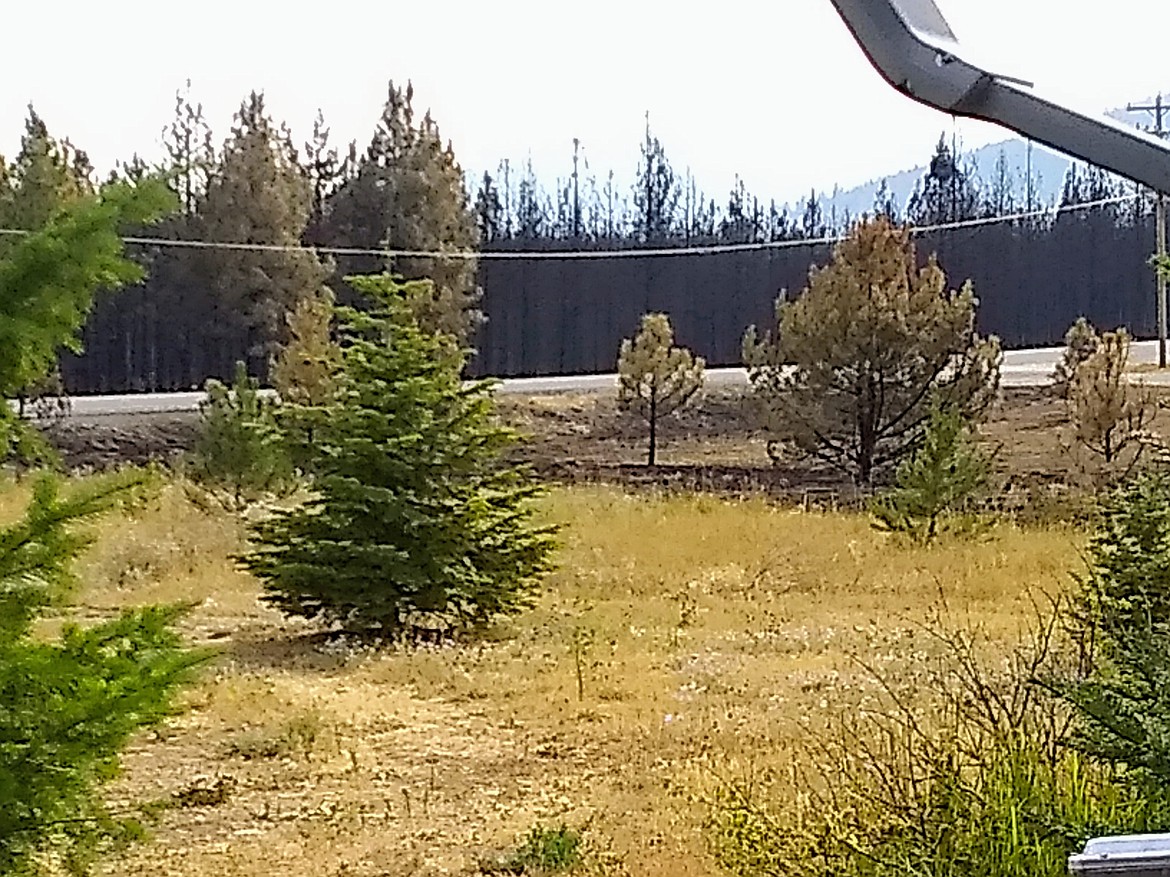 Jan Messner's view from her front porch at her home on Brunner Road after the fire passed through the area. Photo courtesy of Jan Messner.
July 30, 2021
Stories this photo appears in: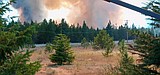 July 31, 2021 1 a.m.
Athol woman shares her story escaping Brunner Fire
It is with gratitude and thanks that I write this. I live on Brunner Road. Friday afternoon on July 23, I heard the sound of a helicopter that was fairly close. I went outside and saw the large helicopter circling low just southwest of me. I noticed smoke coming from the trees where it was circling above. As I watched the next few minutes, I could see more and more smoke.
---