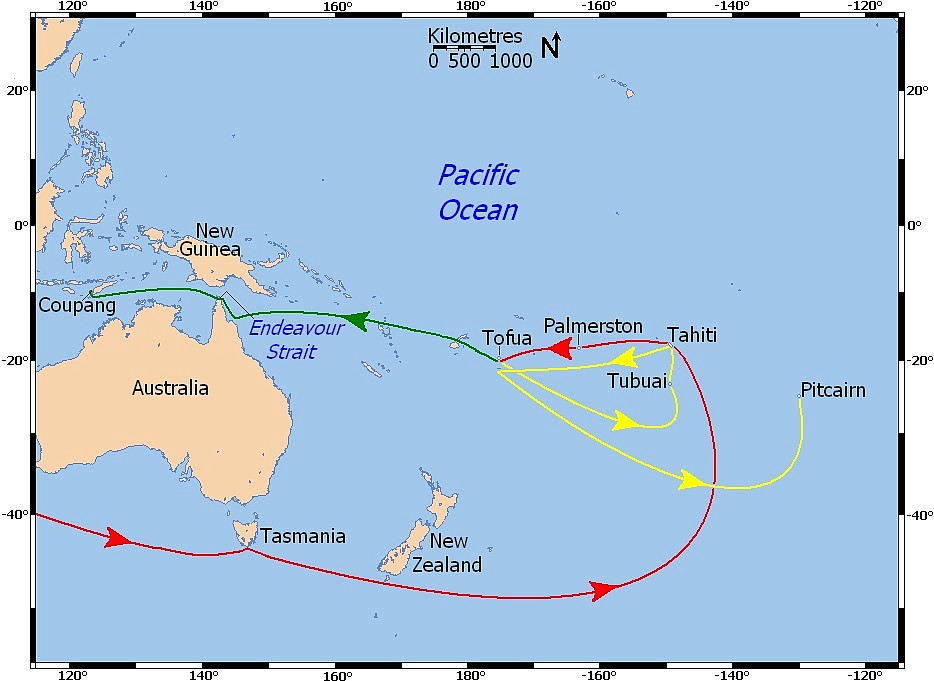 Captain Bligh's sea path from England to Tahiti, then his route to Timor shown in a green dotted line from Tofua westward, after being set adrift in an open boat with 18 other crewmembers following the mutiny on the Bounty.
February 7, 2021
Stories this photo appears in: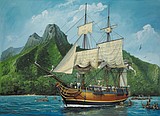 February 7, 2021 1 a.m.
The story of a harsh Royal Navy officer named Captain Bligh, a bold mutiny by his crew, and a brilliant feat of open sea navigation
It was 1808 and many crewmembers on board Britain's HMS Bounty hated their captain and urged second-in-command Fletcher Christian to take over the ship.
---