COVID-19 News
Keep up with all the fast-moving novel coronavirus news, particularly as it impacts Idaho.
Updated 9 hours, 16 minutes ago
COVID-19 statistics
Updated 1 month ago
People 55 and older with qualifying medical condition eligible for vaccine
Updated 1 month ago
Commissioner Fillios said the search to fill a seat currently occupied by nurse Jai Nelson isn't an indictment of the board member who has led the charge for...
Updated 1 month ago
5 counties moved to minimal risk for coronavirus
Updated 1 month ago
As more get vaccinated, however, experts predict that demand will creep back up.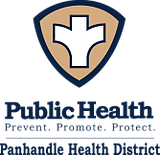 Updated 1 month, 1 week ago
PHD reports only 7 new coronavirus cases Friday
---