HISTORY CORNER: Historic Oxford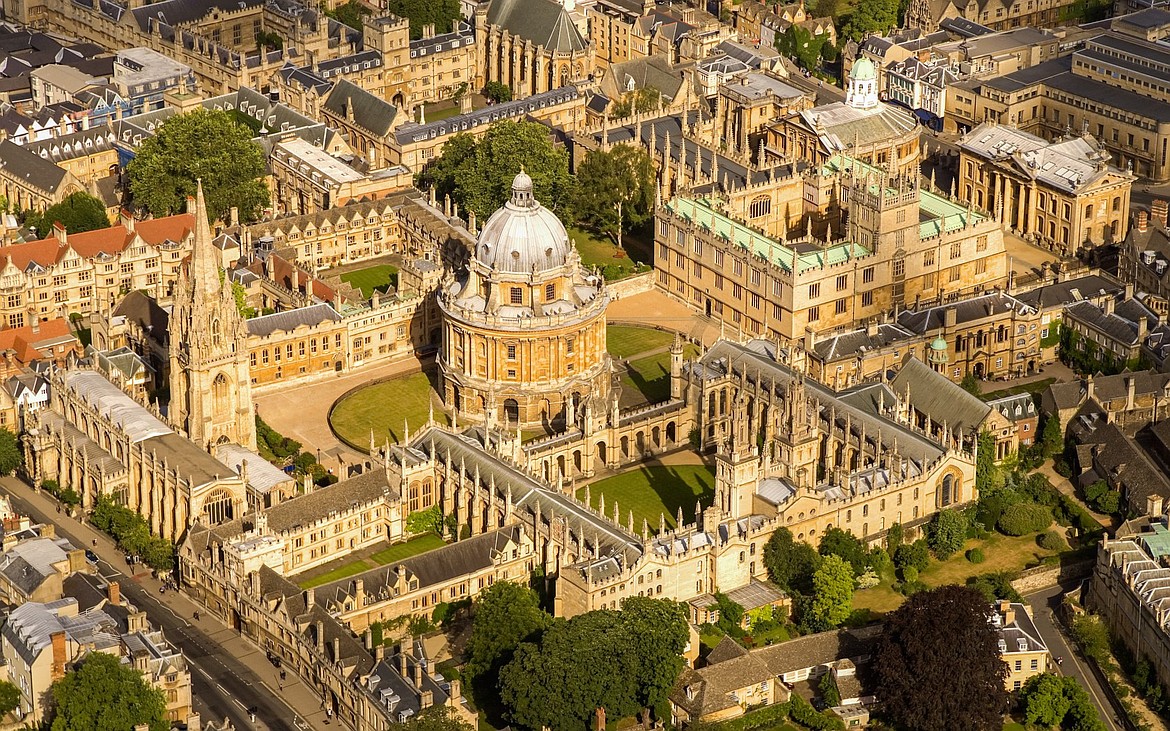 Bird's-eye view of Oxford University.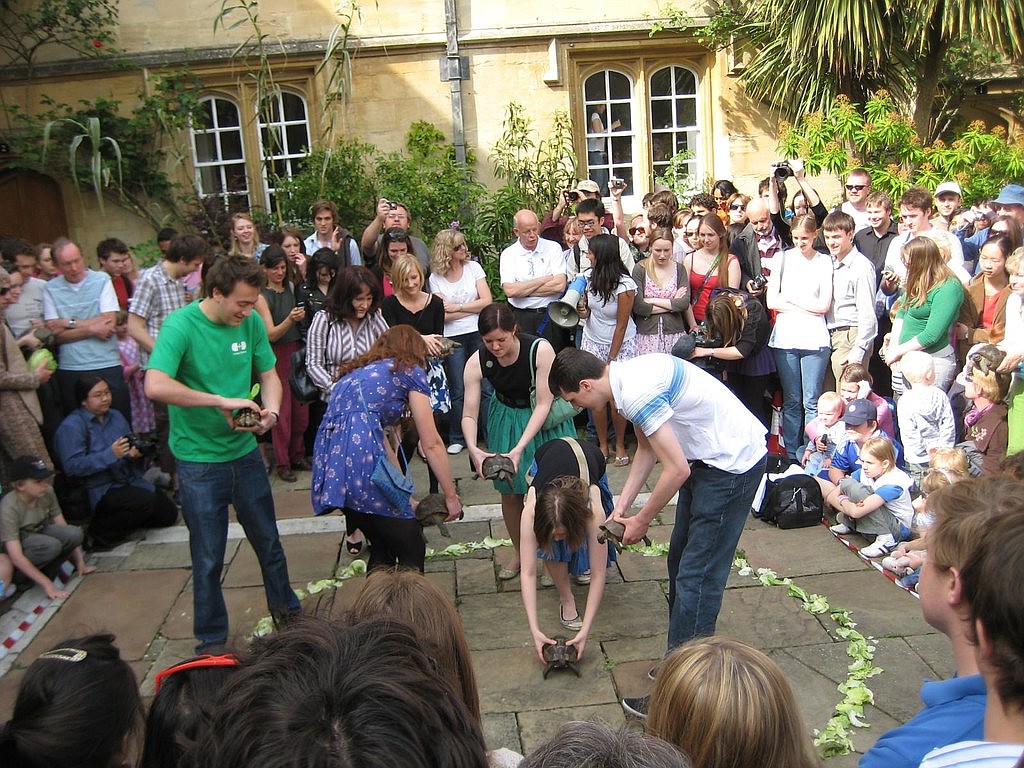 Trinity and Balliol colleges at Oxford hold an annual tortoise race competition where tortoises are placed in a ring of lettuce, with the first to reach the lettuce winning.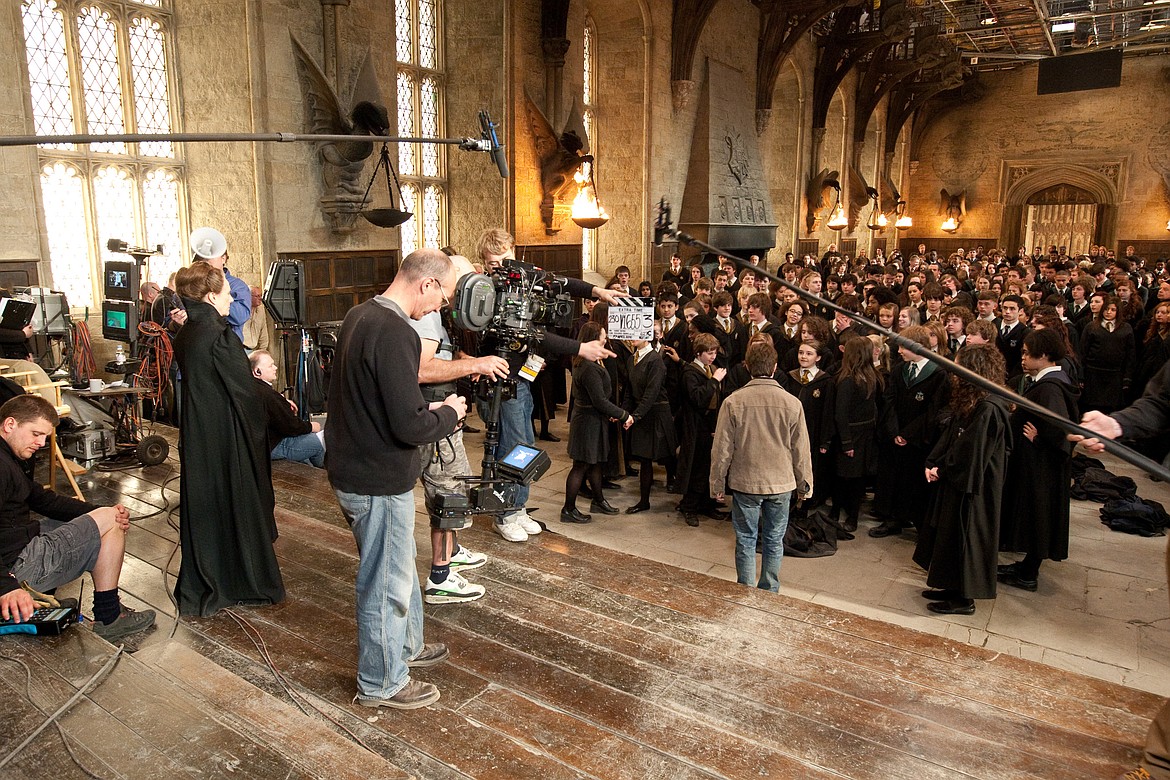 Most Harry Potter location scenes were filmed at Oxford, London and Scotland — some elsewhere.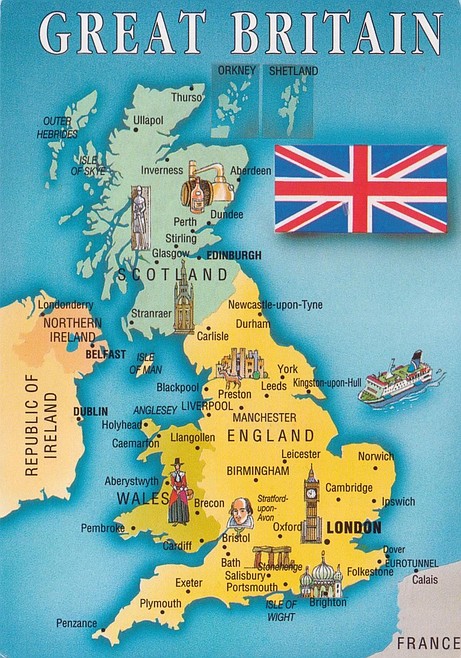 Location of Oxford west of London.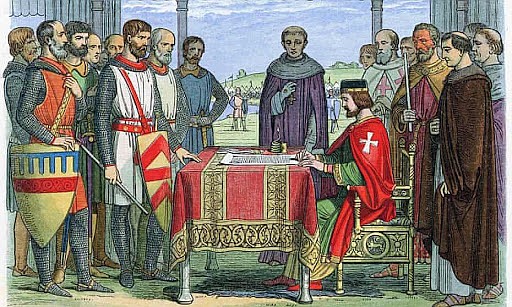 A woodcut from 1864 depicts King John and the barons signing the Magna Carta at Runnymede in 1215 — Oxford's Bodleian Library has four copies.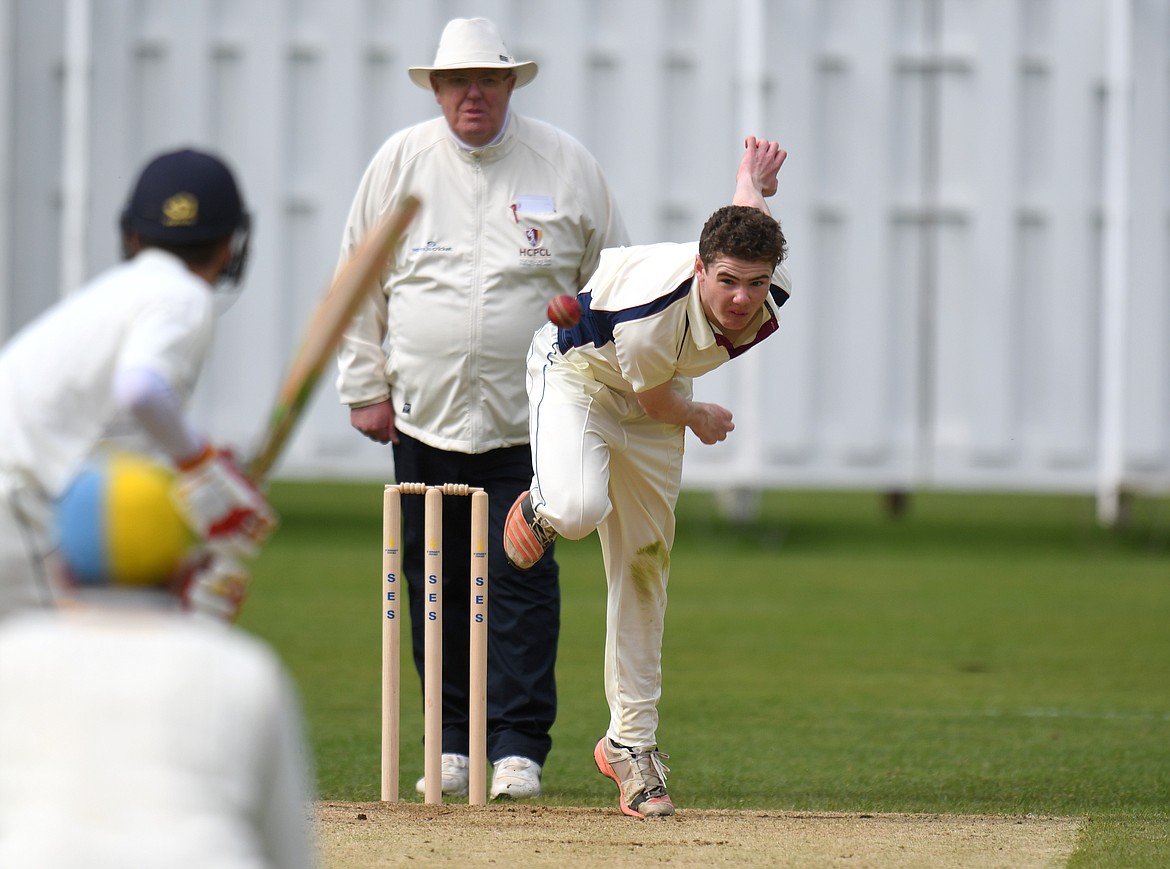 Cricket at Oxford, a game that has been played since 1646.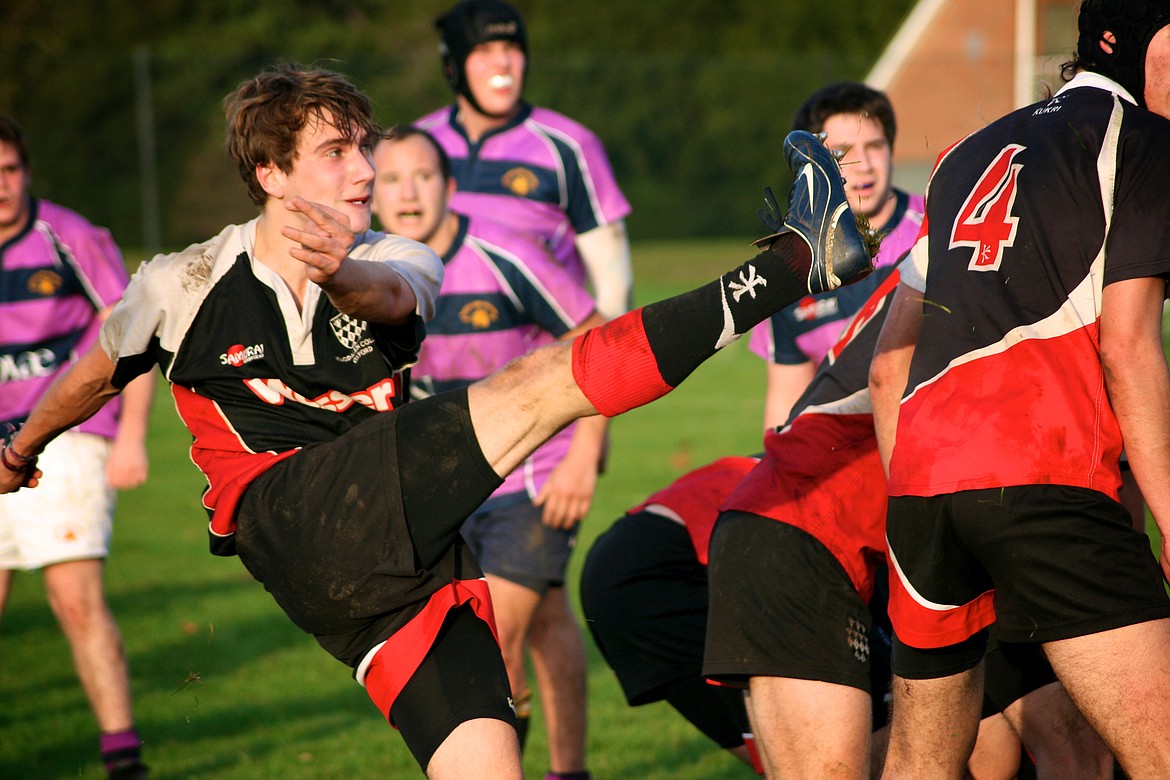 Rugby football at Oxford.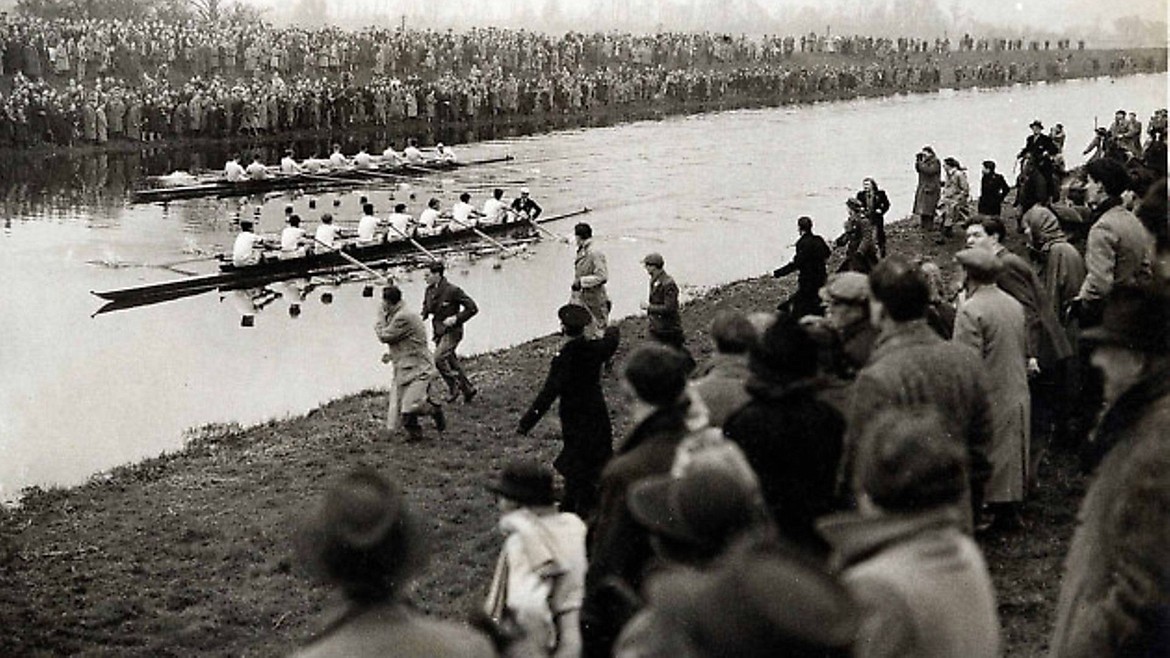 A big event at Oxford is the annual boat race against Cambridge on a 4.2-mile course; this photo taken during World War II at Ely on the River Great Ouse near Cambridge on a shortened course and won by Oxford (1944).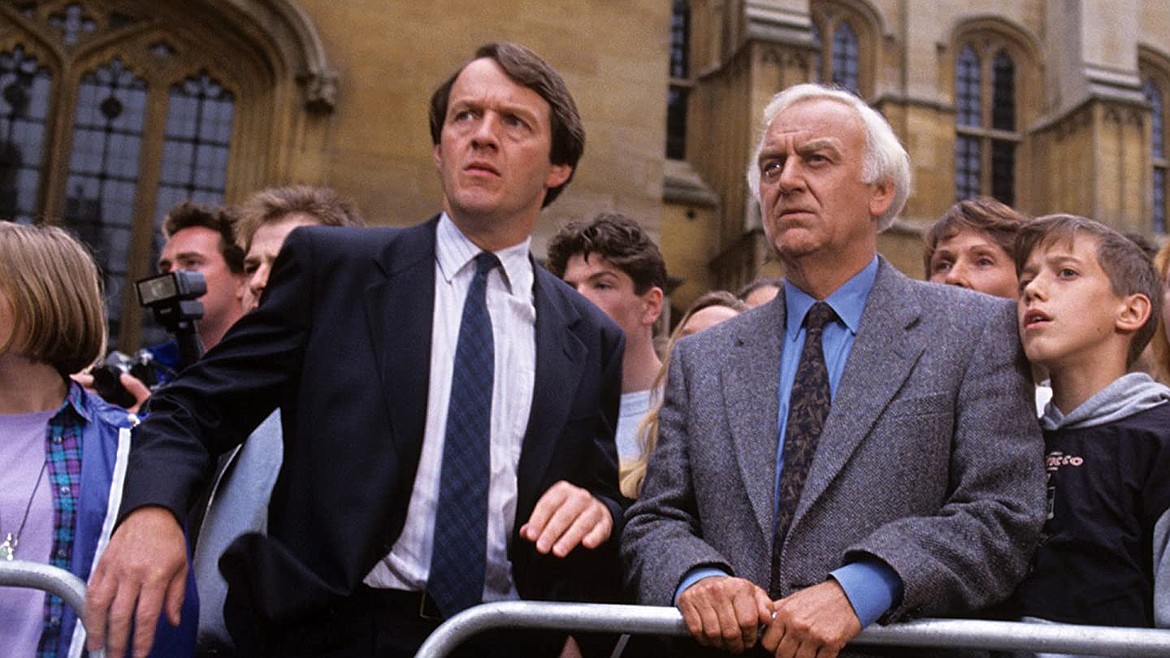 "The Inspector Morse" 33-episode television series starring John Thaw as the detective (on right) and Kevin Whately as Lewis his assistant was filmed at Oxford.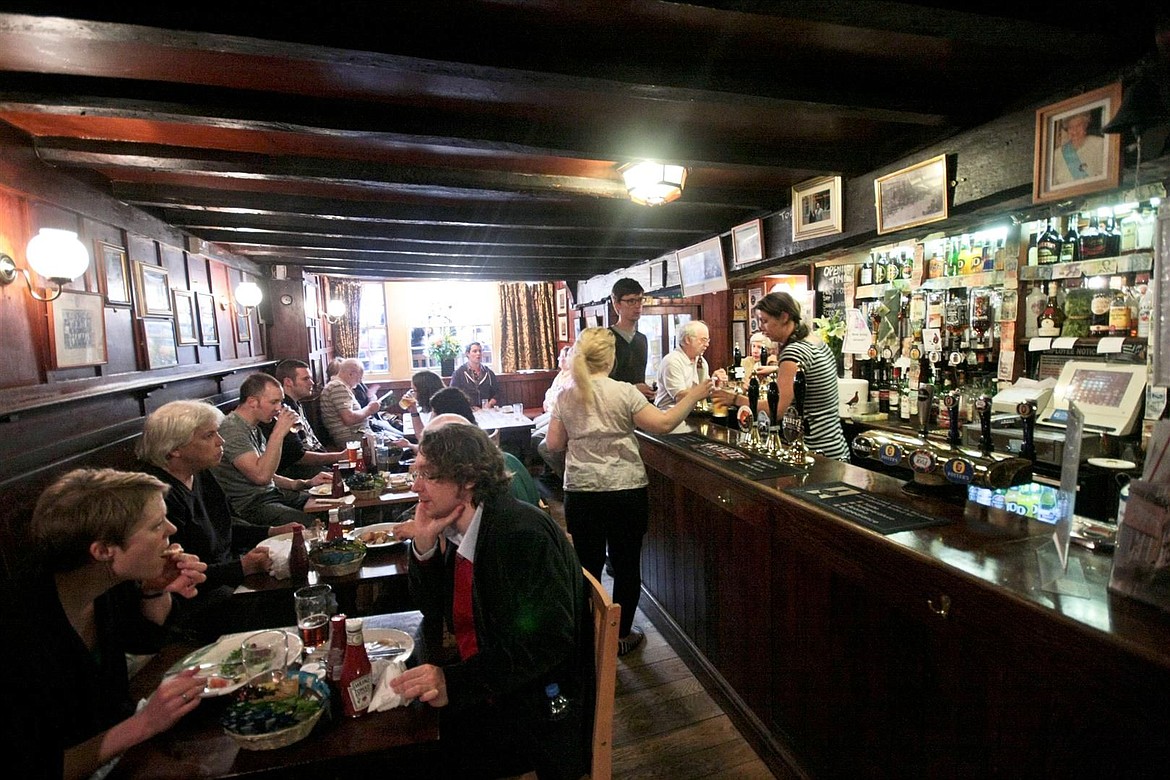 White Horse, one of the smallest pubs in Oxford dates back to the 16th century.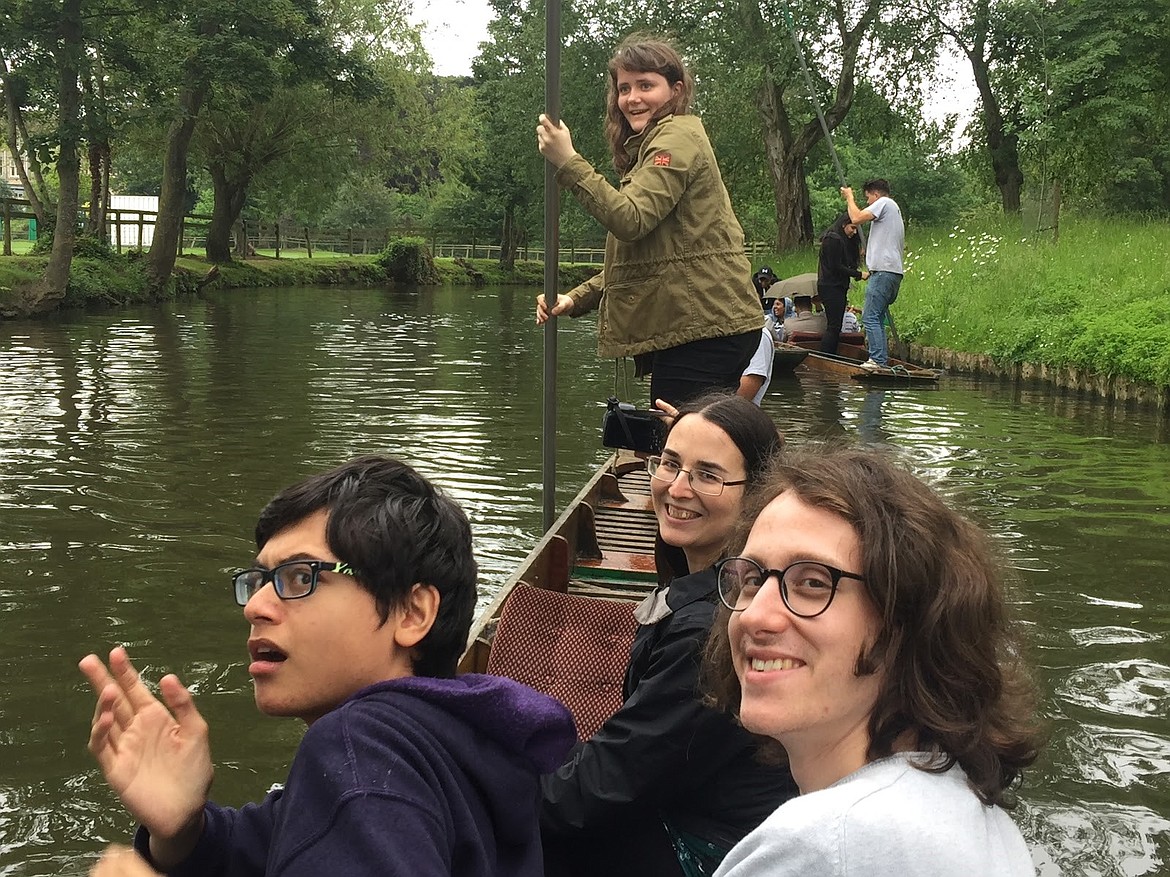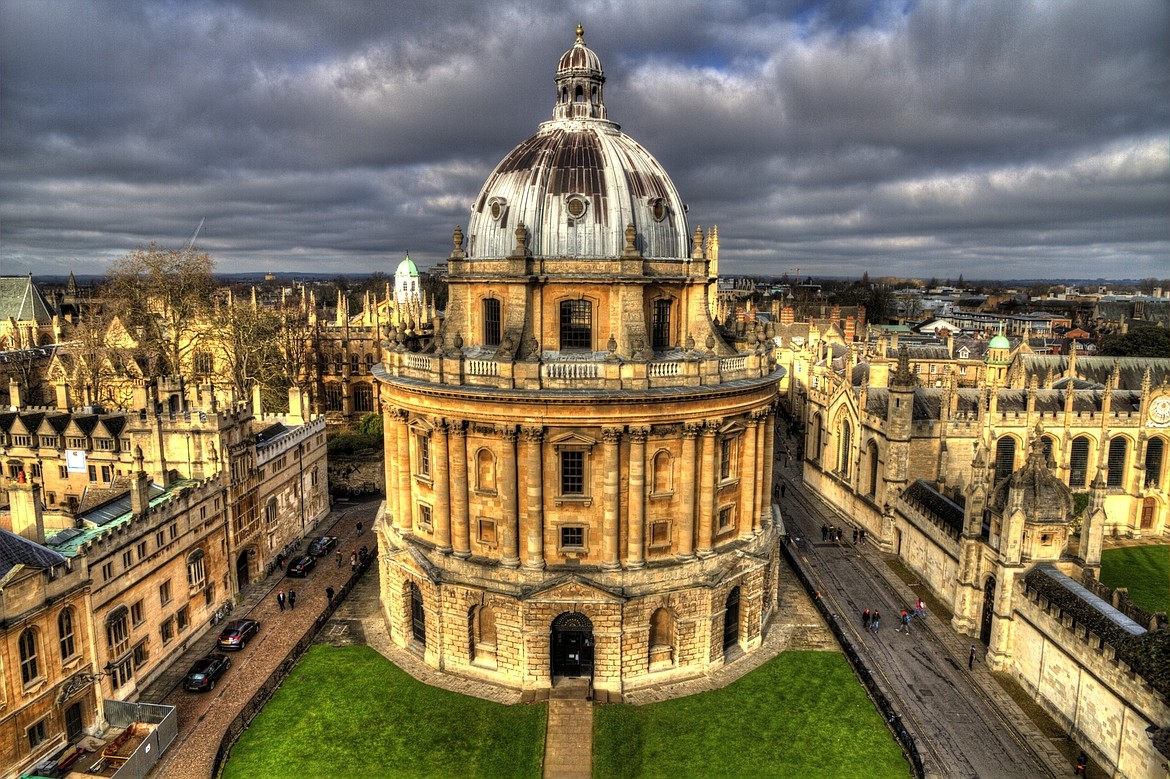 The historic Radcliffe Camera of the Bodleian Library complex at Oxford established in 1602.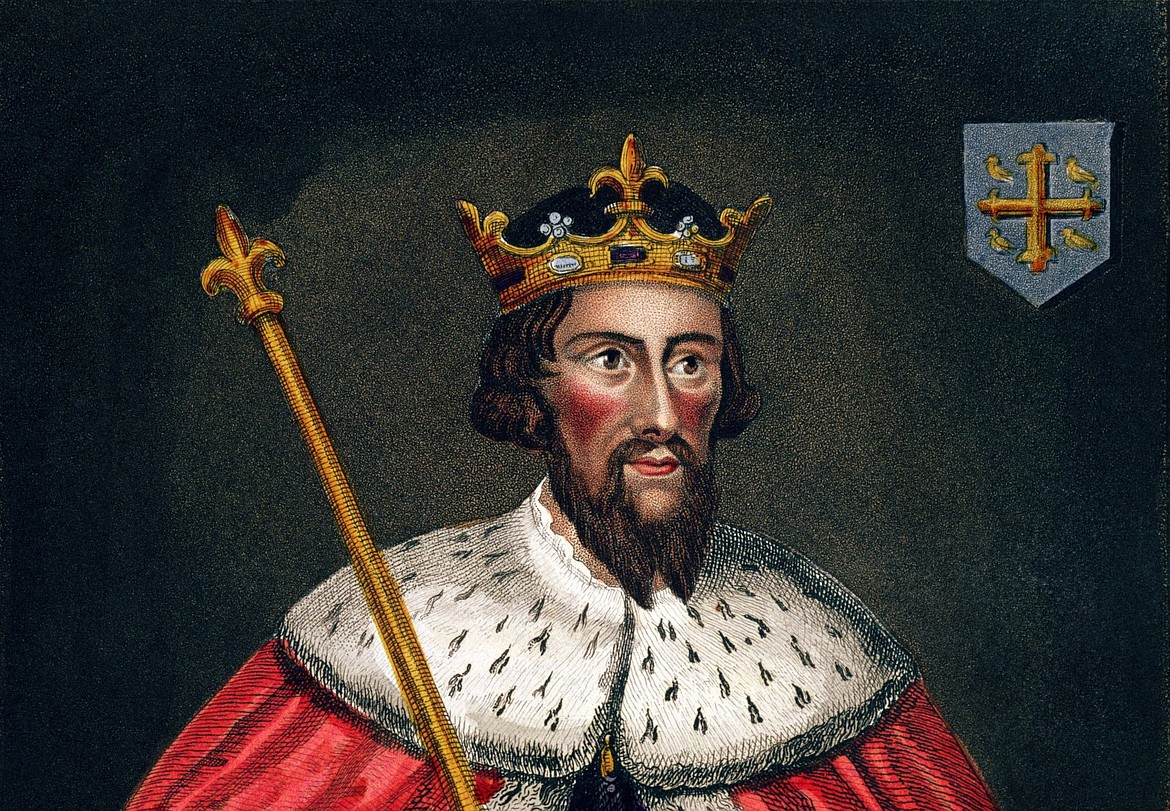 Alfred the Great (849-899). Saxon King of Wessex (southern) England, said to be the founder of Oxford.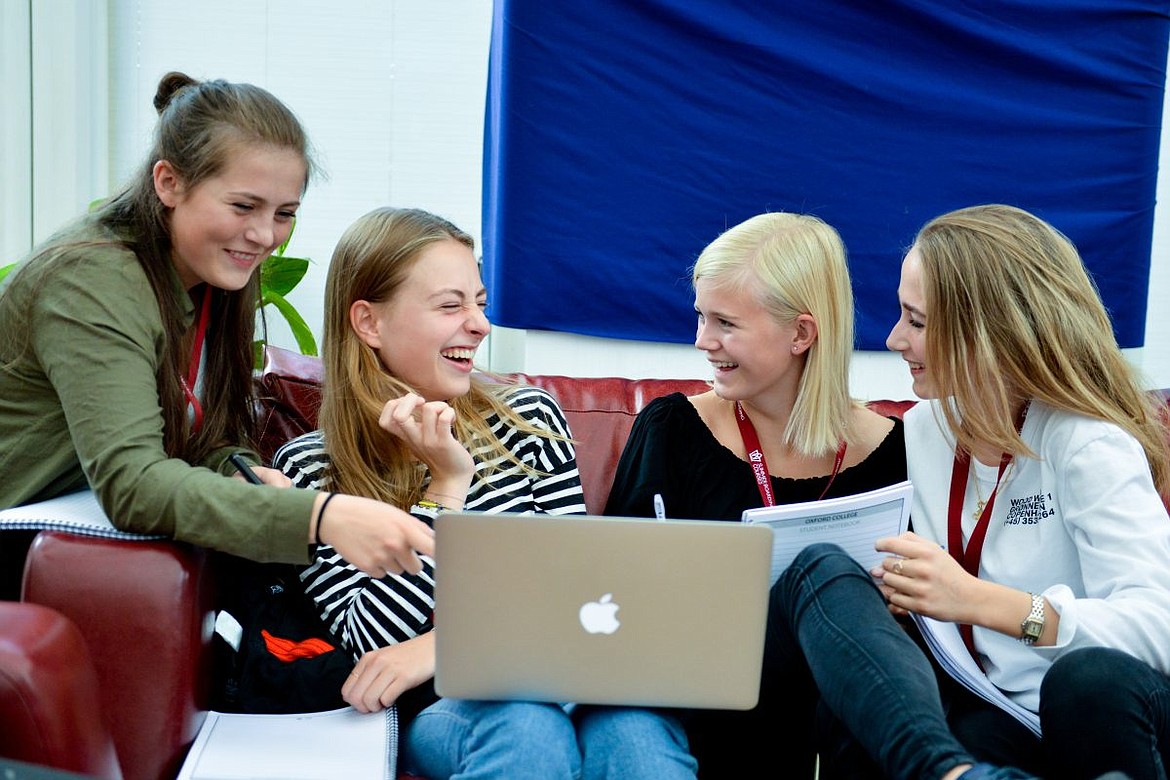 Previous
Next
by
SYD ALBRIGHT
|
March 6, 2022 1:00 AM
In studies around the world that rate universities, the University of Oxford perennially is No. 1. That isn't surprising since it has been around for a very long time.
The Medieval town of Oxford was said to have been founded by Alfred the Great, though it might have been a village earlier. The name is Old English, meaning the ford (place) where oxen could safely cross the river.
It isn't clear exactly how the university started — and may not even matter.
The earliest account said the seed that eventually became Oxford was planted in 872 A.D. by Alfred the Great when he had a scholarly discourse with some monks in Oxford that lasted several days. That however may be a myth.
More likely is that it began in 1096 A.D., because there's evidence that teaching took place there at that time. During the century that followed, more teachers gravitated to Oxford to lecture.
Students from as far as York came to study. They were joined by an influx of students who had been studying in Paris until King Henry II banned them from studying there in 1167.
Oxford is different from American universities. It is a complex of 44 independent colleges and private and public halls that determine their own curricula and hire their own teachers.
Collectively, they are called Oxford University, with a separate administration handling multiple functions on behalf of all of them.
All student residential matters are administered by the colleges and the halls.
The oldest is University College founded in 1249 teaching only theology, followed by Balliol, Merton, Exeter and Oriel.
Oxford has six private halls and four public, each founded and administered by a Christian denomination, and are less expensive than the colleges administered by their own fellows (senior faculty or administrators).
Some students stay with townsfolk.
Balliol has an interesting history: It was founded about 1263 by John de Balliol, who according to legend kidnapped the Bishop of Durham because of a land dispute. To atone for his crime, he was publicly beaten by the bishop and ordered to financially support a group of students at Oxford, "by renting a property and creating a house of scholars, which was soon known by his name."
The 13th century got off to a rocky start at Oxford. In 1209, one of the students killed a woman and fled. In retaliation, the angry townspeople hanged three students. Fearing for their safety, many faculty members then fled to Cambridge and they founded that university.
But by the mid-1300s, "Oxford had achieved eminence above every other seat of learning in the country," a university report says, "and had won the praises of popes, kings and sages by virtue of its antiquity, curriculum, doctrine and privileges."
One of Oxford's most prominent students was John Wycliffe (1329-1384), co-founder of the Methodist Church. He later became a seminary professor at Oxford.
He was also a philosopher and theologian, Catholic priest, and an early-bird in the Protestant Reformation — before Martin Luther. Like Luther, he wanted to reform the Church — whose clerics were living in luxury.
Wycliffe said the Church had fallen into sin and should give up all of its property and require the clergy to live in poverty. Many nobles who resented clerics holding high offices in government agreed.
This did not go over well with the Church in Rome, and he was excommunicated posthumously years after he died.
Wycliffe and his supporters translated the Bible from Latin into Medieval English so the masses could read and understand it.
Still a pariah in the Church 44 years after he died of a stroke, his remains were ordered exhumed and burned — along with his books and writings.
Oxford survived all the turbulence and drama of the ensuing centuries, and its reputation continues to grow, while producing many of the great intellects and high-achievers of modern times. Among them are:
President Bill Clinton, Dr. Seuss (Cat in the Hat), Ian Fleming (James Bond), Stephen Hawking (physicist — later at Cambridge), Thomas Hobbes, philosopher (Leviathan), Lawrence of Arabia, John Locke, philosopher ("Father of Liberalism"), Sir Walter Raleigh, explorer/statesman (favorite of Queen Elizabeth I), Margaret Thatcher, British prime minister, Nobel Prize Lauriat T.S. Elliot, poet, essayist playwright, Oscar Wilde, and poet and novelist (Picture of Dorian Grey).
Oxford boasts of having 69 Nobel prize-winners that have studied or taught at Oxford, winning prizes in all six categories. (Harvard has 161.)
Oxford has an extensive sports program for men and women, from Aikido to yachting, including rowing, tennis, cricket, rugby, soccer, athletics (track and field), lacrosse, martial arts, basketball, baseball, scuba and many more.
A big event is the annual Oxford-Cambridge rowing race.
Oxford has a reputation for high-class cricket. It wasn't always so.
Cricket is believed to have been born around 1600 and probably originated in the lower classes.
It didn't arrive at Oxford until 1673, and its early reputation was as a sport for the elite, having been played at many of the posh English prep schools.
That reputation was later tarnished by the establishment of a secretive cricket club called the Bullingdon Club for the "Oxford blue-bloods." Their main focus was not on cricket however; it was more about excessive eating, drinking, carousing and other activities outside the social norm.
"If clubs of this ilk have a tradition of being the nursery pens for the future cabinet ministers of our nation," a BBC report says, "then there might be room for some healthy concern on the issue."
The club still exists — though membership is down — and it isn't registered with Oxford.
Britain's current Prime Minister, Boris Johnson, was a member.
In track and field, an Oxford star was Roger Bannister, later Sir Roger.
At the 1952 Olympics, he was so disappointed in finishing fourth in the 1,500-meter race, that he decided his next goal was to be the first to break the four-minute mile.
After only minimal training, he did just that in 1954 at Oxford. His record time was 3 minutes and 59.4 seconds. His record was broken just 46 days later.
Oxford was spared the German bombings of World War II that ravaged London, Coventry and elsewhere.
Hitler did not want Oxford bombed — even though the British were manufacturing war supplies there, and most of the college buildings were being used for military purposes — because he envisioned Oxford as his new capital once he conquered England.
Oxford has endured countless cultural changes in Britain, and most recently has faced a cultural change of these times — political correctness.
A statue of Cecil Rhodes (1853-1902) stands over the entryway of a building at Oriel College, Oxford, named after him. He attended Oriel for only one term and moved to South Africa for health reasons, where years later he became prime minister of Cape Colony.
He also became very wealthy with his DeBeers diamond company, in those days holding a near monopoly in the diamond trade.
He was also a colonialist during an era of European colonialism, and founded Rhodesia — now Zambia and Zimbabwe.
Some called him ruthless. While prime minister in South Africa, laws were passed that made it difficult for the Black population to vote and achieve political power.
He was a man of his times — as were America's Founding Fathers in the days of slavery.
When he died, he left a fortune to be given to 102 students every year — even now — in the form of Rhodes Scholarships to study at Oxford. President Clinton was one of them.
Despite his philanthropy, today's culture has branded Cecil Rhodes as a racist and white supremacist.
After years of demonstrations, studies and professors refusing to teach, Oriel has rejected the demand to remove his statue.
The British Government has supported the college's decision, Education Secretary Gavin Williamson tweeting that it was "sensible and balanced," adding, "We should learn from our past, rather than censoring history."
The BBC reported the government's policy over controversial historical figures is that they should be "retained and explained."
Many universities have surpassed Oxford in some ways, but probably none in the richness of its history, majesty of its architectural splendor and the colorful pageantry of its ancient traditions.
Wouldn't it be interesting to hear a spirited debate in the Oxford Union about what England should have done differently not to lose the American colonies?
• • •
Contact Syd Albright at silverflix@roadrunner.com.
• • •
Going to Oxford…
Oxford's core teaching is based around conversations, normally between two or three students and their tutor, an expert on the subject. These are tutorials — in-depth discussions of a topic and feedback on work. In addition to tutorials are seminars, lectures, lab work and language classes.
— Oxford University Admissions
Harry Potter movies at Oxford…
Harry Potter and the Philosopher's Stone, the Chamber of Secrets and the Prisoner of Azkaban scenes were filmed at Oxford: Bodleian Library and Duke Humfrey's Library became the Hogwarts Library. Divinity School became the Hospital Wing while the Christ Church College's corridors and staircases were the entrance to the Great Hall (dining hall in the same building served as an inspiration for the Great Hall) Lastly, the grounds at New College are where Draco Malfoy was transformed into a ferret by Mad-eye Moody.
— JURAJ MICKA
Oxford's tortoise races…
Oxford's Trinity College and Balliol College have an annual tortoise race every May. A circle of lettuce is placed on the ground, and spectators wait for the tortoises to break out of the middle of the circle and see which one is first to reach the lettuce line and win. Fastest win is by Balliol College in 2004 with a time of four hours (in a 26-foot circle).
Einstein at Oxford…
In the basement of Oxford's Museum of History of Science, founded in 1683, is the chalkboard that Albert Einstein used at Oxford University in 1950, with his famous e=mc2 equation written on it.
Old Man Oxford…
Oxford University is 200 years older than the Aztecs, 300 years older than Machu Picchu, and 150 years older than the giant stone statues on Easter Island.
Recent Headlines
---