HISTORY CORNER: History of the Circus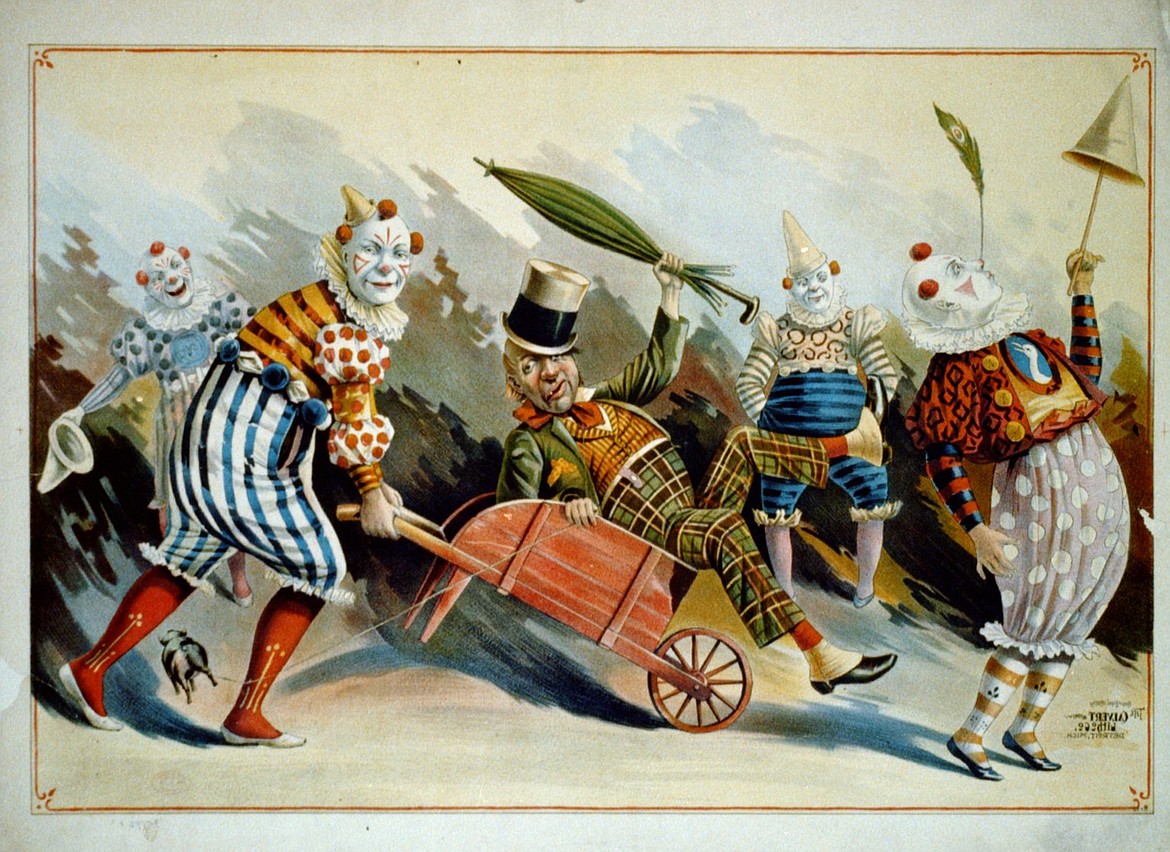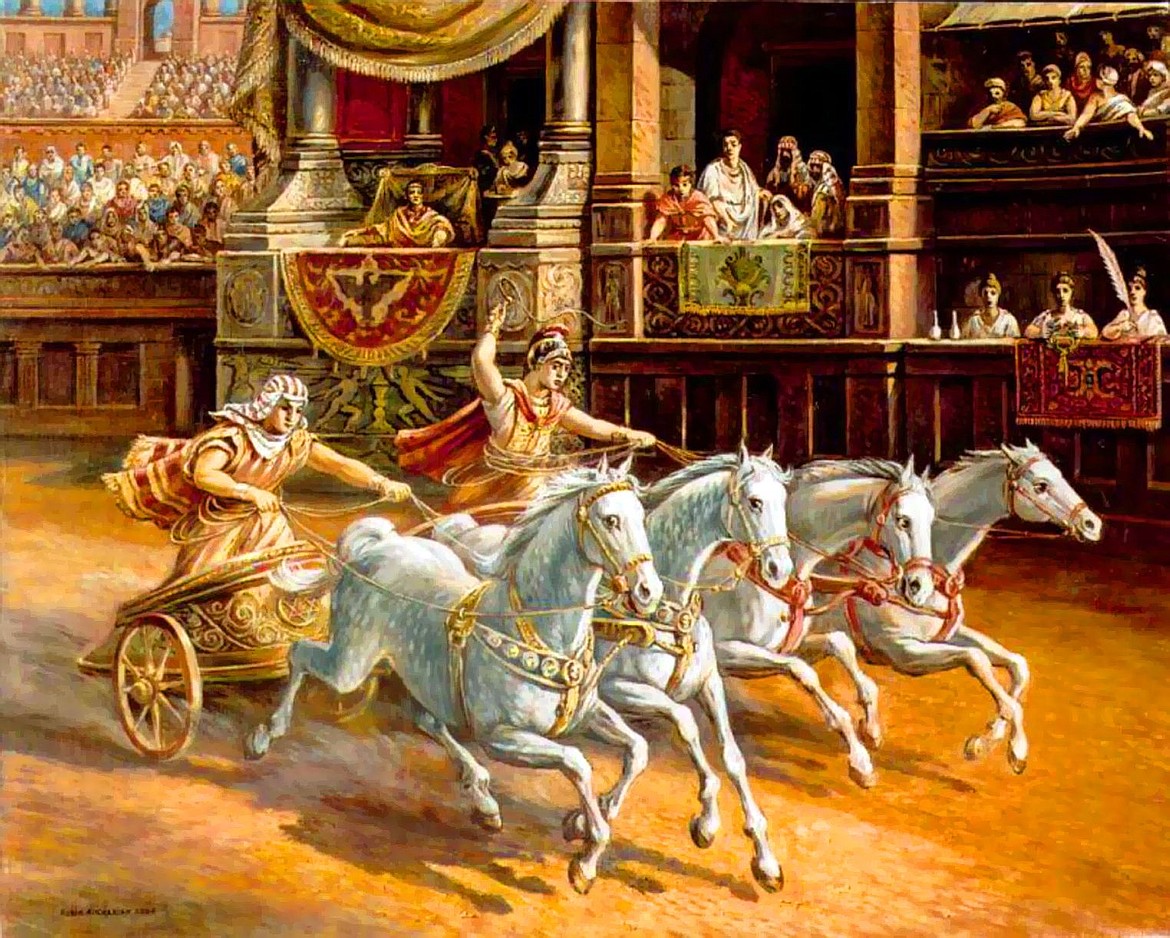 The Circus Maximus in Rome was not a circus in the modern sense but more a forerunner of horse racing.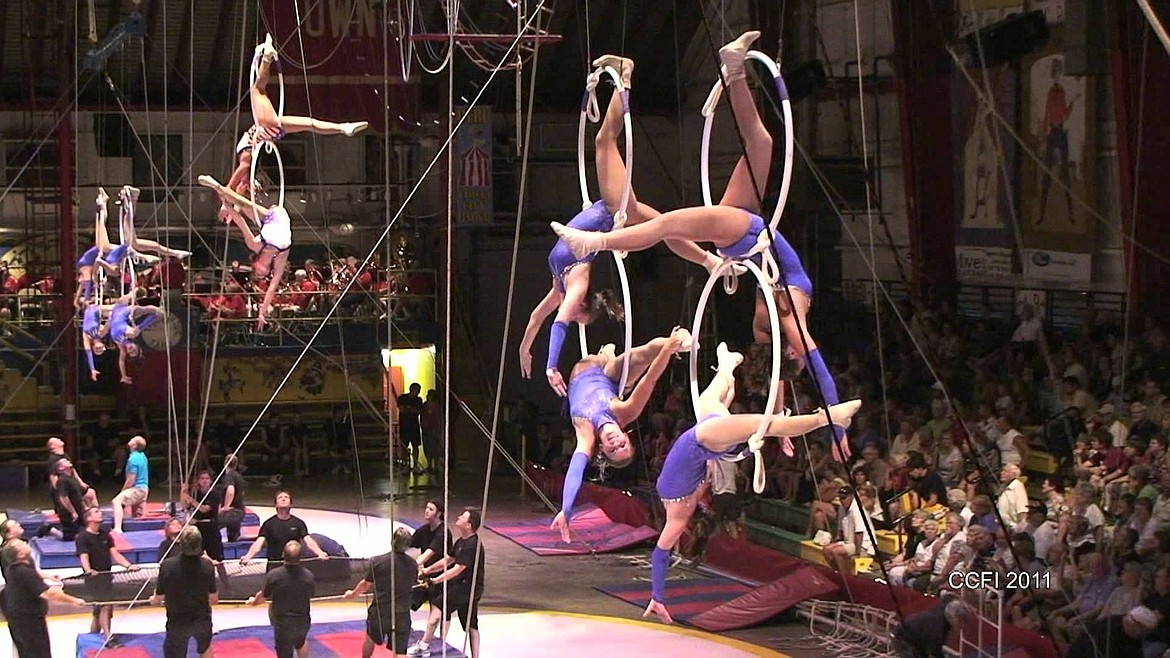 Three-ring circus acrobatics.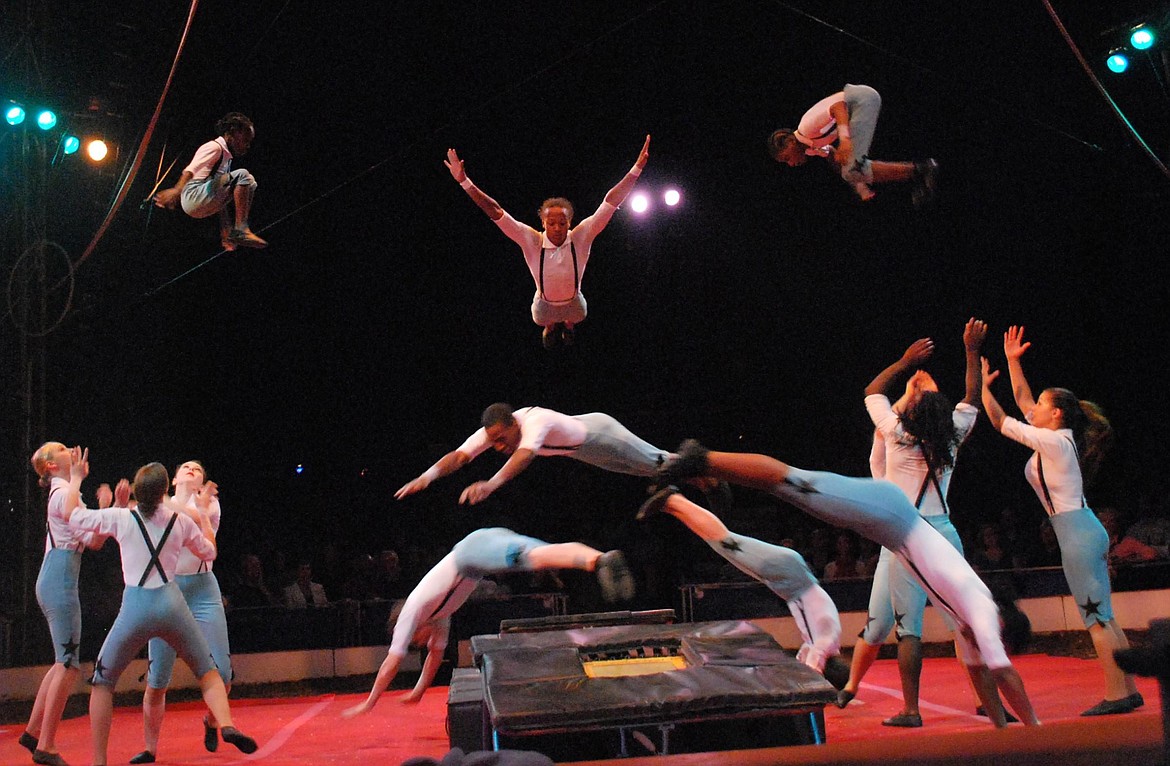 Circus Flora is an America one-ring circus based in St. Louis, Mo., styled after Eastern European circuses.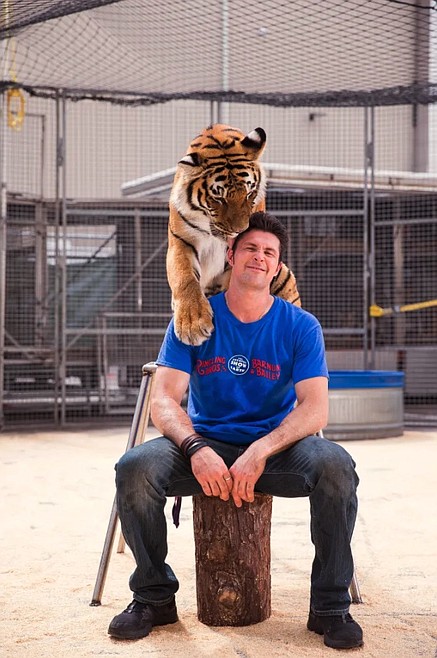 Animal trainer and presenter Alexander Lacey and Bella.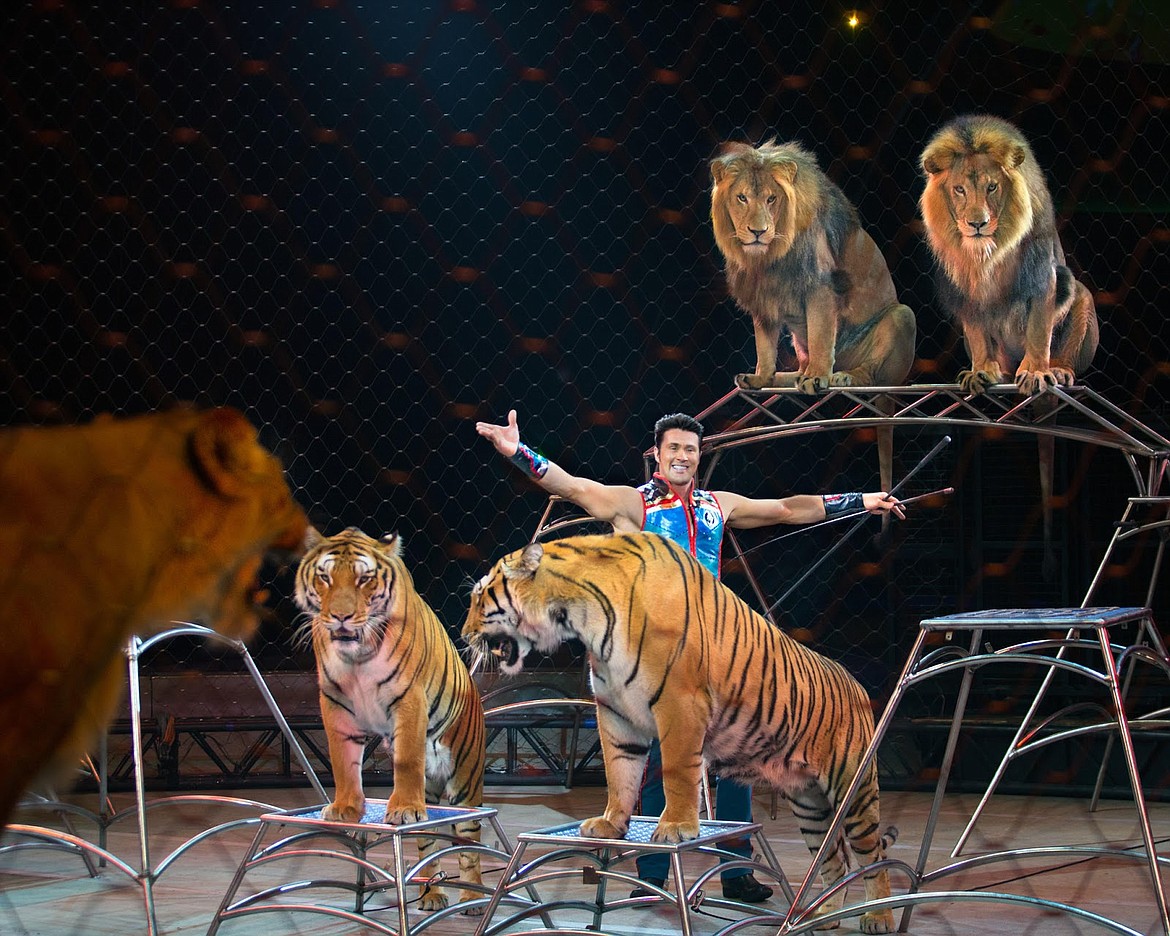 Animal trainer Alexander Lacey and his lions and tigers at Ringling Bros. circus.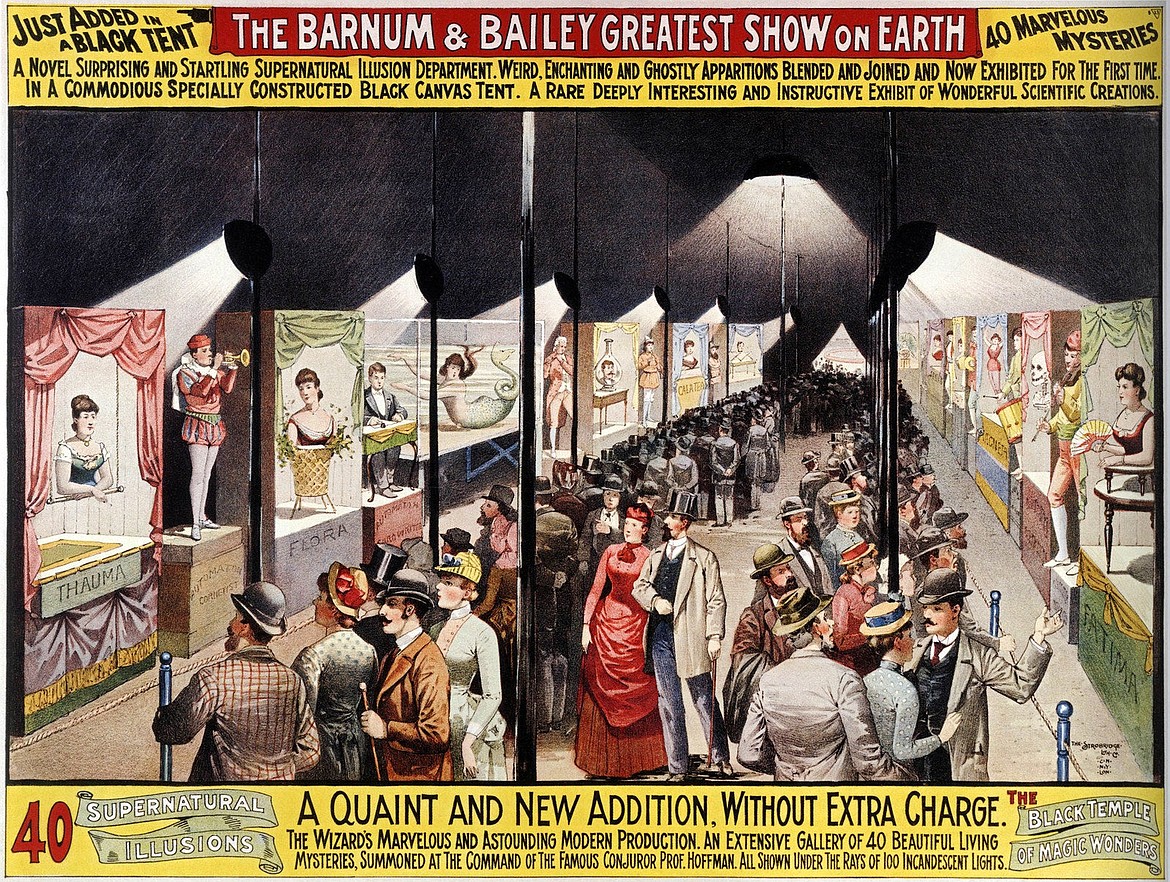 Barnum & Bailey poster promoting circus sideshows (1898).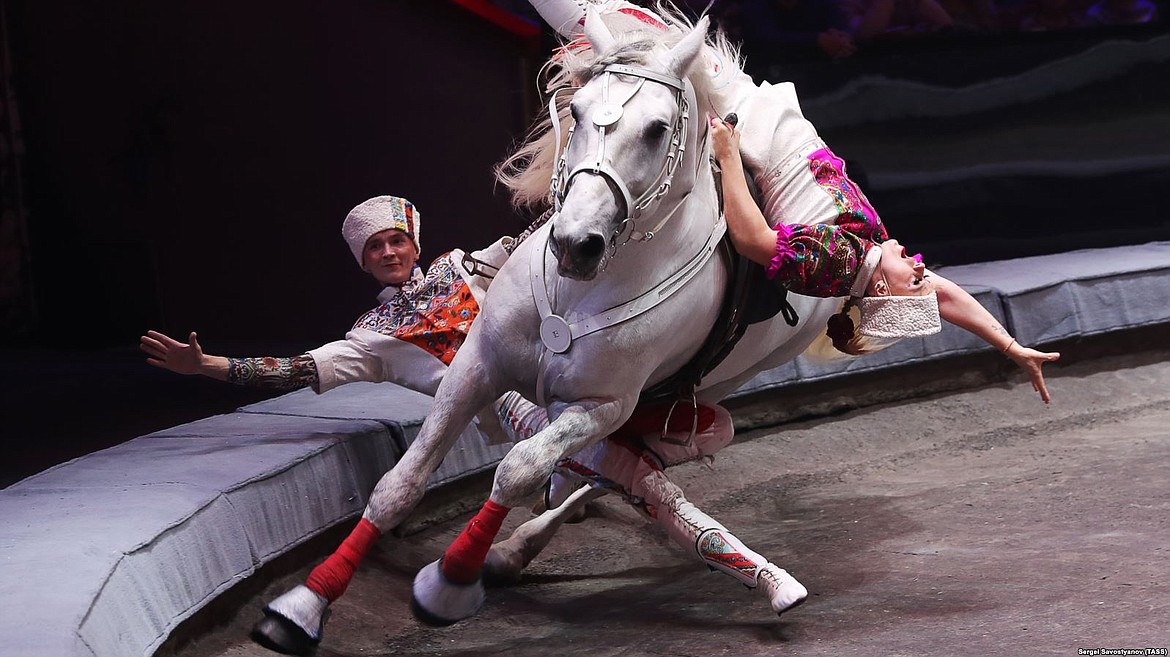 Canada's Cirque du Soleil.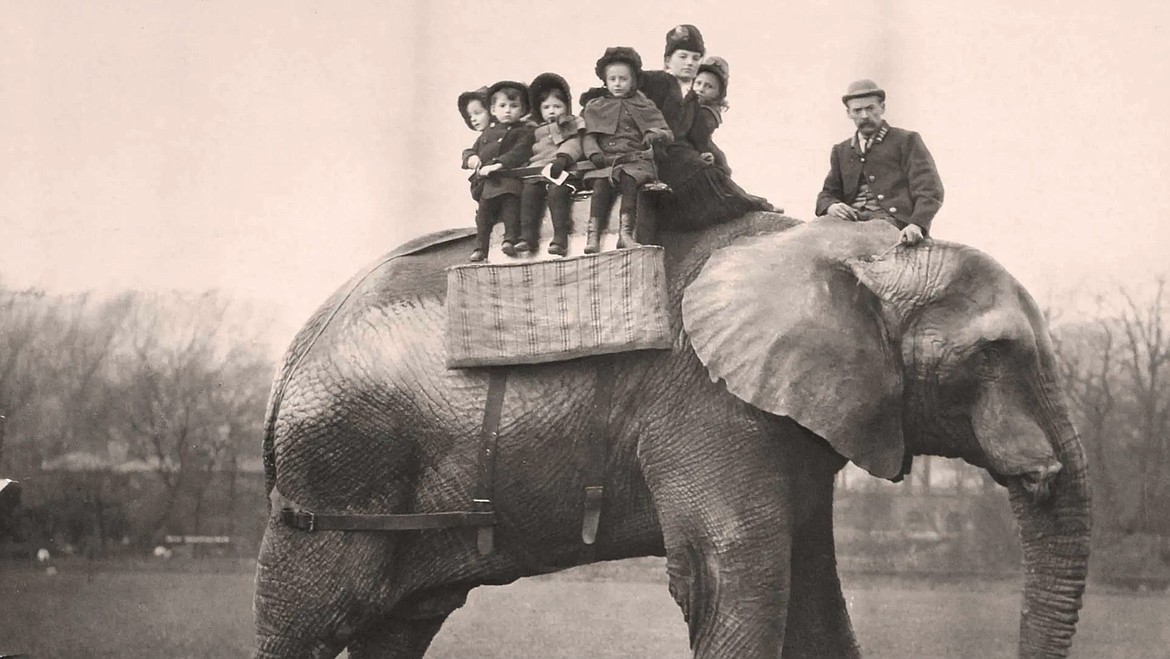 Jumbo was an instant success in P.T. Barnum's circus and the children loved him — with young Winston Churchill, Queen Victoria's children and Theodore Roosevelt taking a ride on him when he was in a London zoo.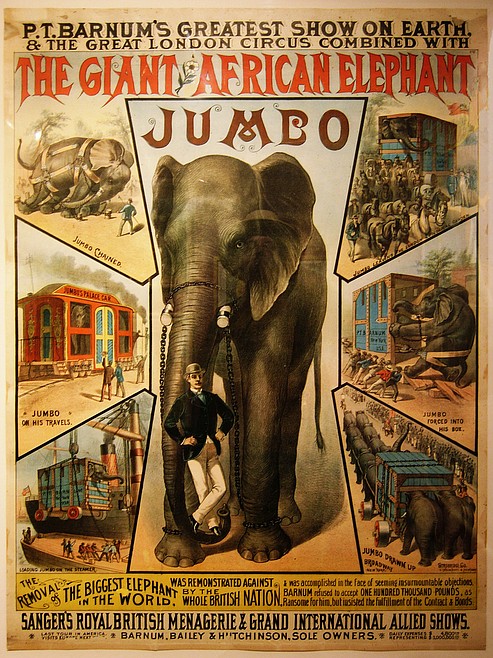 P.T. Barnum poster of Jumbo (c.1882).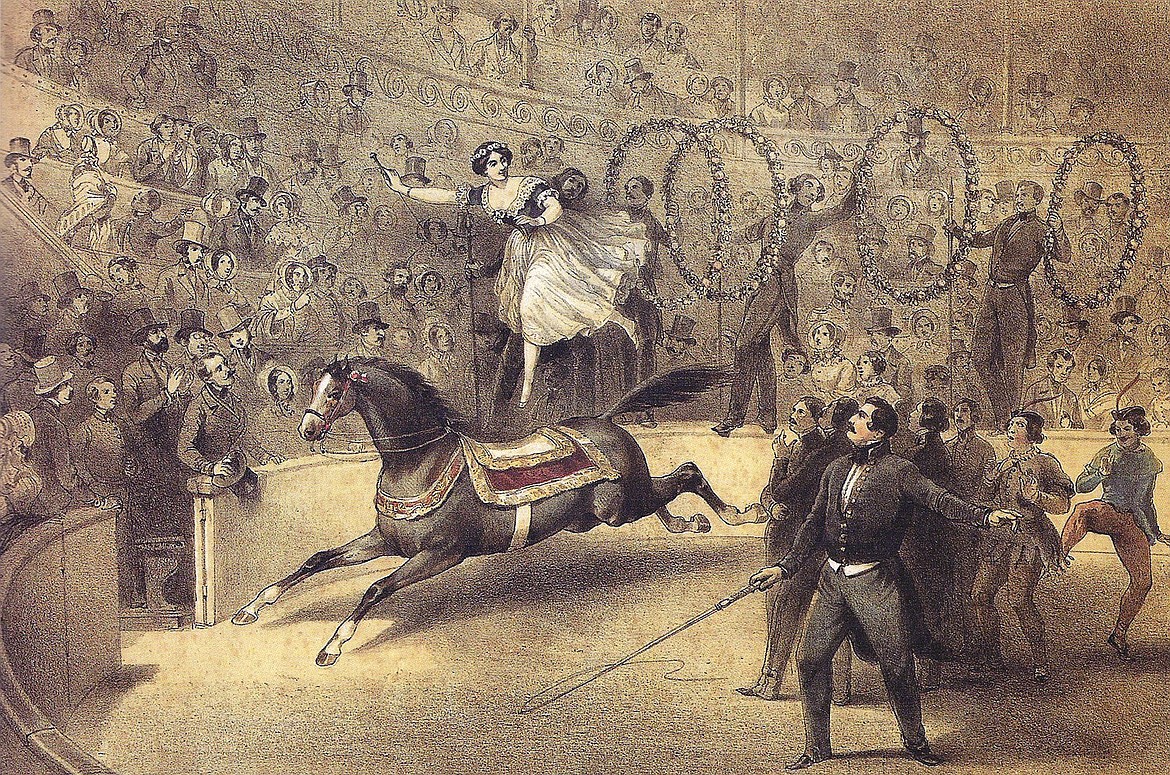 Palmyre Annato, circus star of the 19th century at the Cirque des Champs-Elysées in Paris (1840).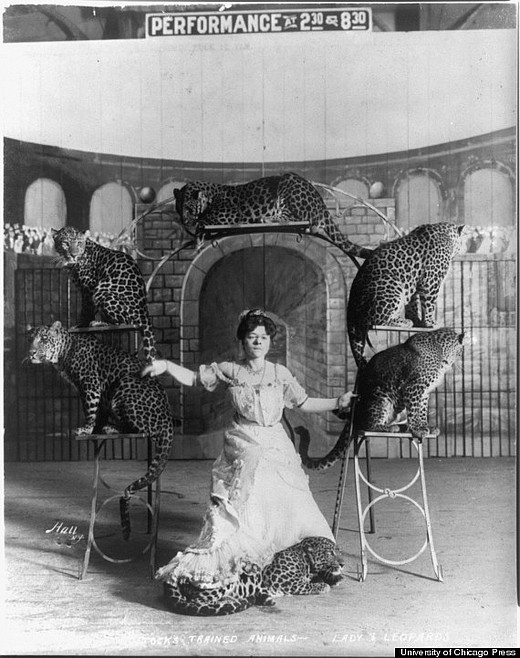 Animal acts sometimes generate controversy about cruelty, but many trainers insist that they are "gentle" with the animals by appealing to their natural behavior and reinforcing tricks with rewards, with women in the 19th century shown here "having a special appeal."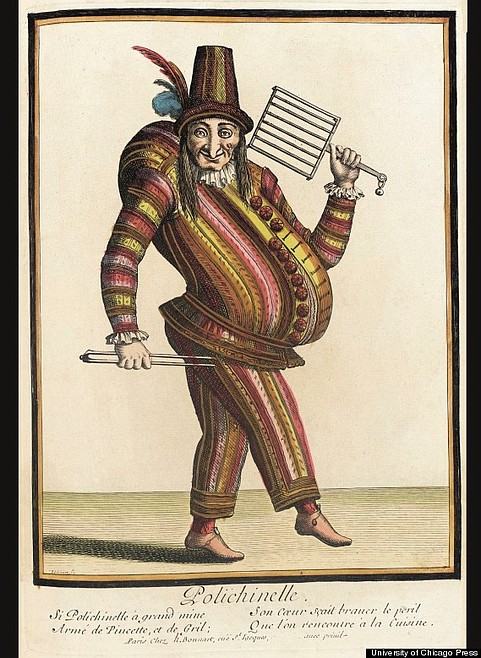 Italian clown Pulchinella, a character from the 17th century commedia dell'arte, who acted as a model for multiple clown personalities.

Circus coming to town in La Crosse, Wis.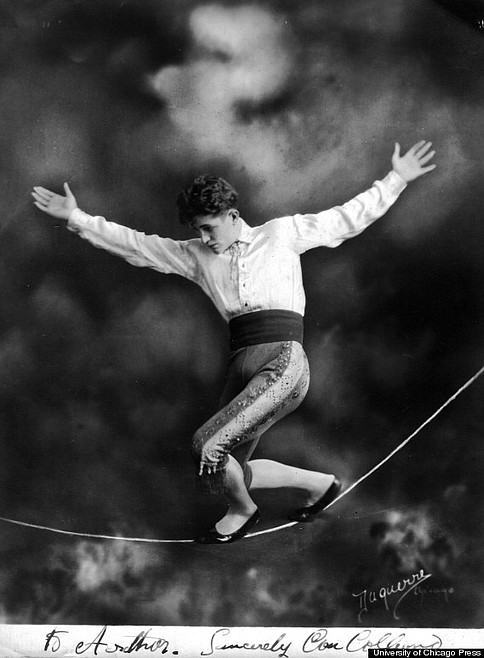 Australian circus performer Col Colleano, the "Wizard of the Wire," started training as a child to be an acrobat, bareback rider and tumbler, practicing seven hours a day.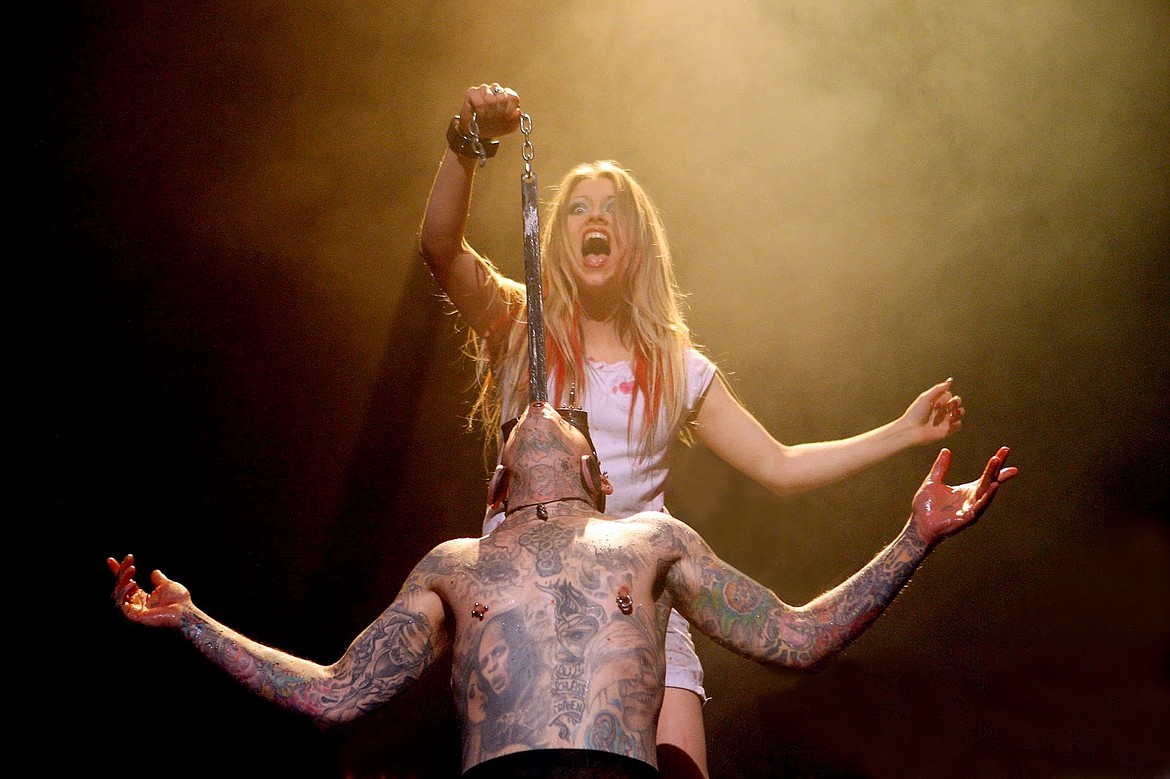 Circus sword swallower Hannibal Heinmurto, the "Pain Proof Man."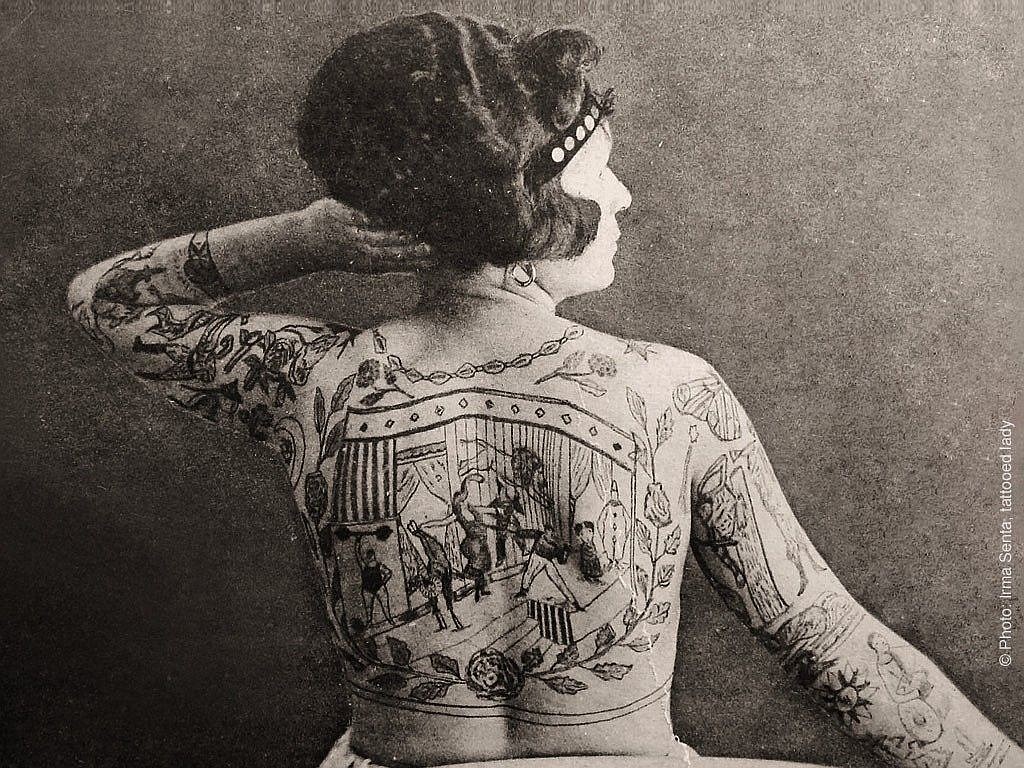 Tattooed lady of the circus.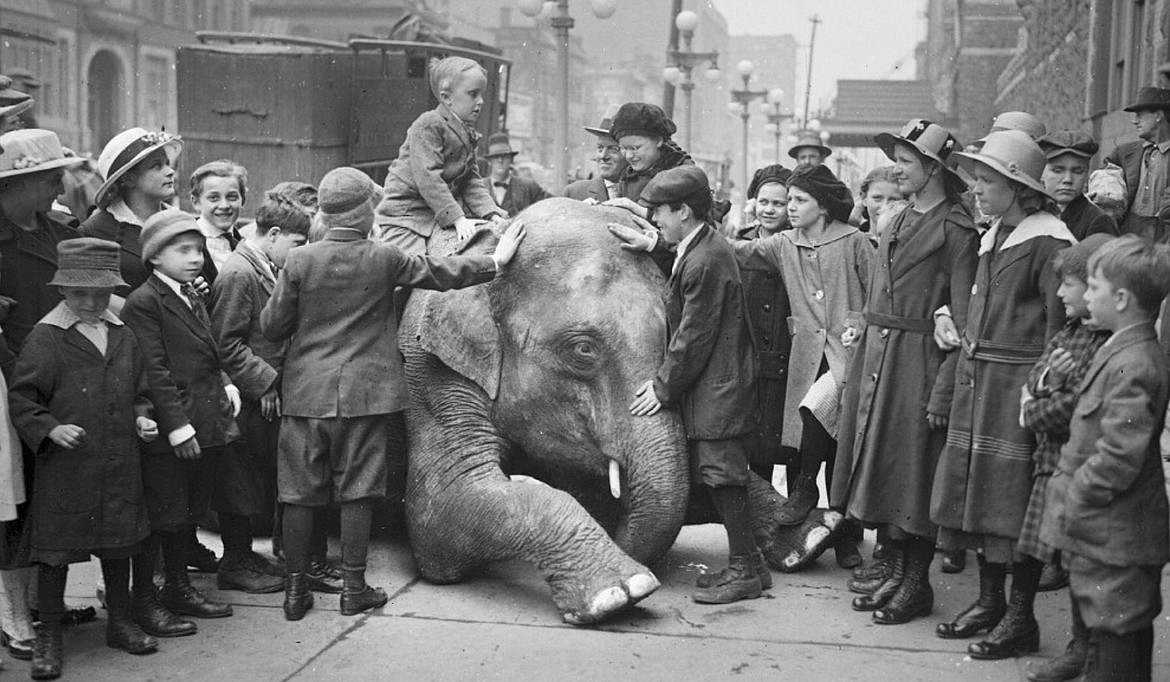 A blind child in Chicago sits on the back of a young elephant from the Ringling Brothers Circus in April 1917.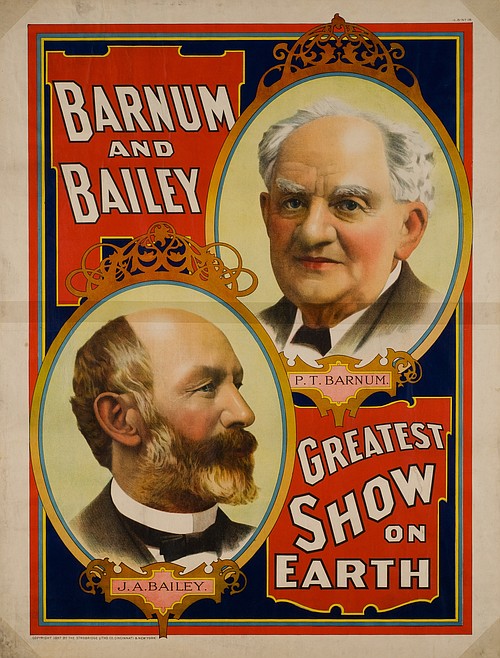 America's greatest circus showmen, P.T. Barnum and James A. Bailey.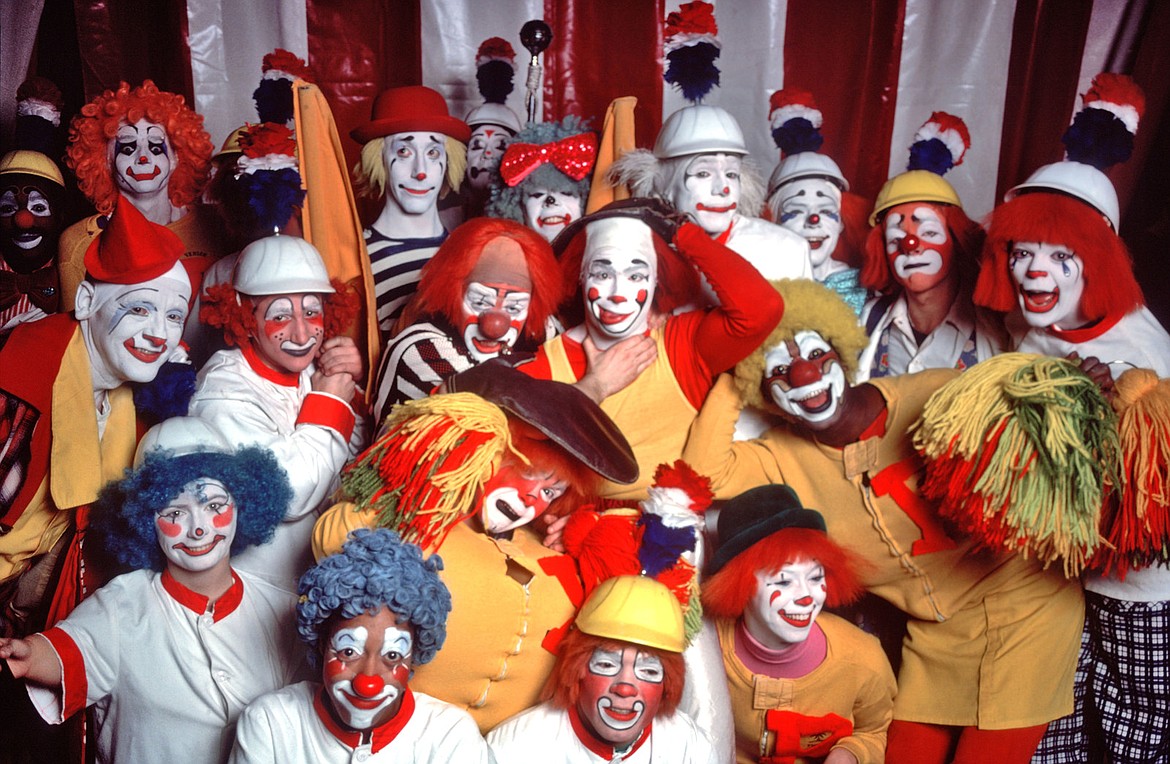 Clowns evolved from harlequins and have been a staple attraction at circuses ever since.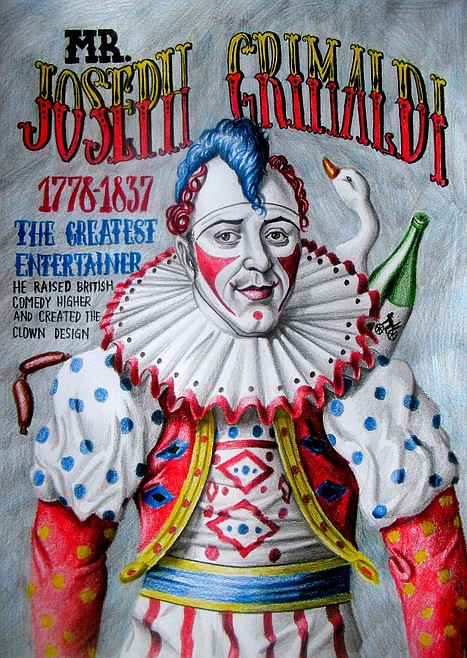 British actor Joseph Grimaldi (1778-1837), the first clown of the modern circus.
Map showing where Caligula and Nero's circus in Rome was located partially under where St. Peter's Basilica now stands.
Previous
Next
by
SYD ALBRIGHT
|
January 9, 2022 1:00 AM
The earliest circuses may have been where the Romans pitted gladiators against one another and sacrificed Christians to the lions.
That's what happened at the "circus" used by Roman emperors Caligula and Nero in the first century A.D. that now lies underneath part of St. Peter's Basilica in Rome.
That circus may also be where apostles Peter and Paul were executed.
Fortunately, none of that has any connection with modern circuses that have traditionally featured acrobatics, daredevils, clowns, trained animals, ventriloquists, hoopers, tightrope walkers, magicians, jugglers, unusual-looking people, lights, music, laughter and amazement.
Times have changed, and not all of those still perform in circuses today.
What we call circuses began in 1768 in London, then came to America in 1792 when Scottish equestrian John Bill Ricketts (1769-1802) arrived from England and started a riding school that eventually developed into a circus.
His first performance took place in Philadelphia four years later.
There was no entertainment infrastructure in Philadelphia at that time, so Ricketts built a walled-in open-air wooden ring for the performance. Eight hundred people jammed in to see the novel spectacle of Ricketts trick-riding, a clown, acrobat, rope-walker and a boy equestrian.
The show was a hit.
George Washington attended one of his later tour performances in New York.
America grew, so did the circuses — with small troupes traveling from coast to coast. Small towns especially were always thrilled to see something new and exciting.
"When a circus came and went, it left us all burning to become clowns," Mark Twain said.
Before clowns, harlequins dressed in traditional colorful checkered costumes were the purveyors of laughter in the theatrical world, popularized by the Italians in the late 16th century.
The Harlequin character was a light-hearted, witty, nimble, mischievous, romantic trickster performing his antics. Sometimes they would also act in pantomime.
The first harlequin is said to have been Zan Ganassa, actor and manager of the Italian theatrical group Commedia dell'Arte.
He was so popular that while touring in Seville, Spain, authorities revoked the group's license because local workers were ditching work to see him perform.
The first modern circus began in 1768 in England with Philip Astley (1742-1814), a trick rider and former sergeant major in a British dragoon regiment.
In London, he established the Astley Amphitheater, an open-air riding school with himself and wife Patti as teachers and performers.
They didn't call it a "circus" — Latin for "ring."
He discovered that it was easier to ride standing up on horseback by trotting in a circle, taking advantage of centrifugal force, and experimented with different sized performance rings until settling on a 42-foot diameter — the size still used in circuses today.
He taught in the morning and performed his "feats of horsemanship" in the afternoon — dazzling spectators by riding around the ring while brandishing a sword, with one foot on the horse's back and the other on his head.
Later he added other entertainers — equestrians, acrobats, rope dancers, aerialists, jugglers, clowns, musicians and a freak show, and moved the venue to an enclosed theater with a stage.
Astley started 19 permanent circus venues in England and Europe. During the French Revolution, he abandoned the one he built in Paris and left France, then reclaimed it after Napoleon took over.
The early circuses in Britain, Europe and American cities were held in permanent enclosed theaters. Open air venues came later.
Circuses changed after British equestrian John Bill Ricketts (1769-1802) came to America in 1792. He established America's first American circus in Philadelphia in 1797, and another one in Montreal.
There were only a few big cities in America for circuses, but plenty of small towns and settlements, so traveling circuses quickly learned to pack, travel light, move fast and perform often.
Small towns didn't have big covered venues for circuses, so a man named Joshua Purdy Brown (1802-1834) from New York developed the circus Big Top.
A cattle dealer named Hachaliah Bailey (1775-1845) made good money touring the country with a young African elephant, and later added more exotic animals to create a traveling circus menagerie.
That idea caught on, and in 1835, a group of 135 farmers and menagerie-owners created the Zoological Institute, a trust controlling 13 menageries and three affiliated circuses — thus cornering the country's traveling-circus and menagerie business.
For the first time, circuses were being run by businessmen — not families like in Europe.
In 1871, entertainment promoter Phineas Taylor Barnum (1810-1891) and circus entrepreneur William Cameron Coup (1837-95) launched the P.T. Barnum's Museum, Menagerie & Circus traveling show, exhibiting animal and human oddities — giving birth to the circus sideshow.
The circus was becoming a big deal on the American scene. Everyone loves the circus.
Tents got bigger with up to seven rings, and more animals and acts were added.
Though little known in America, the greatest early circus entrepreneur was probably Italian equestrian Guiseppe Chiarini (1823-1897) who came to America where he created his own circus, taking it on tour to Cuba, South America, Japan, Mexico, China, Australia, New Zealand, Singapore, Siam and India.
The big circus name in America was Barnum & Bailey.
Phineas Taylor Barnum was more huckster than role model — but he had an amazing talent for promoting his interests and making money.
In 1836, when only 25, he "leased" a blind slave woman named Joice Heth who was partially paralyzed, paying her $1,000 for one year. She was touted as being George Washington's nurse and 161 years old — but it wasn't true.
When she died, he hosted a live autopsy at a New York saloon, charging 50 cents per spectator. She was only about 80, and the story was exposed as a hoax.
More to his credit was his promotion of a singing tour of America by Jenny Lind, the "Swedish Nightingale."
Barnum was past 60 when he became a famous showman who made his "Greatest Show on Earth," America's circus, a giant in the trade — not only in size but its spectacular performances.
One of those was Jumbo the elephant — said at the time to be the largest in the world — promoted as 13 feet tall. He was really about two feet shorter.
Barnum bought him for £2,000 from a London zoo where kids got to ride on his back. The British were very upset about the sale.
American audiences soon also fell in love with Jumbo, and Barnum was able to recoup the purchase price in just one season under the Big Top.
Tragically, Jumbo was killed in a train accident.
Another star attraction was General Tom Thumb — a man just 25 inches tall and weighing only 15 pounds.
In 1881, Barnum partnered with circus impresario James A. Bailey, credited with the great success of the Barnum & Bailey Circus that the two formed. His management abilities blended well with Barnum's promoter skills.
In the mid-1880s, the large Ringling family started their own circus. Then while their competitor Barnum & Bailey took their "Greatest Show on Earth" to Europe, Ringling moved from the Midwest to the East Coast.
After James Bailey's death in 1905, Ringling bought Barnum & Bailey and in 1919 combined it with Ringling to form Ringling Bros., Barnum & Bailey. A half century later, the operation was sold to Kenneth Field.
Today, after 146 years, they are no more.
On April 30, 2017, in Baltimore, due to financial difficulties and endless legal battles with animal rights groups fighting the use of circus animals, Ringling Bros., Barnum & Bailey Circus made its last performance.
But "the show must go on," as they say in circus talk.
Small touring groups still crisscross America, but the biggie is Canada's Cirque du Soleil — "Circus of the Sun" — founded in 1984 by two street performers, Guy Laliberté and Gilles Ste-Croix.
Today, it is owned by Capital Catalyst Group and others.
Gone are the elephants, but Cirque du Soleil tells stories, incorporating acrobatic and other traditional circus skills — wrapped in the best of high-tech music, sound and lighting.
Though shut down until COVID is over, they'll tour the world again and continue their permanent shows in Las Vegas.
In the old days, "Generations of bored children dreamed of running away to join the merry band of rogues and live lives that would never de dull again."
How long will it be before kids get bored with their smartphones …
• • •
Contact Syd Albright at silverflix@roadrunner.com.
• • •
Luck under the Big Tent…
Circus performers consider wearing green, whistling under the Big Top and eating peanuts backstage as bad luck. For good luck they carry hair from an elephant's tail in their pocket.
— George Spaight, History of the Circus
No Animals Allowed…
All across the world, people are taking action to end the practice of using animals in circuses. Sweden, Costa Rica, India, Finland, Singapore, Switzerland, Norway, Austria, Belgium, Bosnia and Herzegovina, Croatia, Czech Republic, Cyprus, Estonia, Greece, Hungary, Poland, Portugal, Slovenia, Bolivia, Colombia, Ecuador, El Salvador, Panama, Paraguay, Peru, Israel, Taiwan, Malta, Netherlands, and Denmark all currently have nationwide bans on using certain — if not all — animals in circuses.
— Factinate
Lincoln, Booth, circus connection…
John Wilkes Booth, President Abraham Lincoln's assassin, was born in America, but his roots go back to Liverpool, England, where in 1821 his British actor father Junius Brutus Booth got into a fight with a Portuguese circus performer and rope dancer, injuring him badly. To avoid trouble with the law and to abandon his wife, Booth hightailed it to the U.S. with a flower girl, who later gave birth to John Wilkes.
— The Baltimore Sun
Rome's Circus Maximus…
The Circus Maximum in Rome is still the largest capacity sports arena ever built — seating up to 250,000 people. It was not a circus in the modern sense. It was used for executing prisoners, and as a race track for chariot races.
No borders to the circus…
The circus is essentially a visual performing art and therefore unfettered by language barriers. As a result, it is easily exportable to countries with native languages different from the language(s) of the performers. Early circus companies, realizing this, embarked on extensive international tours.
— Circopedia
Recent Headlines
---