Joshua McKay, 50
|
October 19, 2021 1:00 AM
Joshua McKay, 50
Joshua Ellis McKay was born on September 23, 1970 in Los Angeles, California to Robert and Patricia McKay, formerly of Osburn. He passed away into eternity on September 18, 2021, in Spokane, Washington after a sudden onset of illness and complications.
When Joshua was three, the family moved to Osburn, Idaho. There he attended Osburn Elementary where he first exhibited his artistic ability. At the age of six, his artwork was selected to tour the state for the 1977-78 school year. For high school, Joshua transferred to Kellogg High where he met Major Culver, his JROTC instructor, who became a lifelong friend and mentor, along with his wife, Gloria. Joshua went up the ranks graduating as a Cadet 1st Lieutenant of the unit. He was a 1988 Kellogg High School graduate. In 1989, Joshua enlisted in the Marine Corps. He served for 14 years as a Reservist achieving the rank of Staff Sergeant. His passion was training young people in military skills and encouraging moral character.
The outgrowth of this was the establishment of The Young Marines of North Idaho charter and was the founder of the Silver Lakes Young Marine Program. During his high school and adult years, he received numerous honors, awards, and recognitions for his military achievements and service, and for his artistic ability.
Joshua attended North Idaho College earning an associate's degree. He was a substitute teacher in various schools. During this time, he was creating graphite-pencil art. He was an established local artist in the Coeur d'Alene and Silver Valley areas. A few of his pieces were even sold out of state. He sold pieces online, frequented craft shows, and did custom works for several private individuals on multiple occasions. His art primarily featured local landmarks in North Idaho, many of which no longer exist, and five full-size prints of his original artwork once hung on the walls of the Kellogg McDonalds for many years until around 2018.
He often donated large pieces of his art to local nonprofits to be raffled or auctioned off at fundraisers.
For the last few years, Joshua started his own business, Kootenai Cartridge Works, LLC and had been manufacturing custom ammunition for a variety of weapons. His product has been sold in local stores. He was a staunch supporter of the NRA and Second Amendment rights.
Joshua married his wife, Nisa, on December 17, 1994 in Wallace, Idaho. They were happily married and living at the family home in Coeur d'Alene. He has two daughters: Alissa (24) and Jacqueline (18). He is survived by his wife & daughters, his parents, his two sisters and their spouses: Tricia and Thomas Antles, Jennifer and Rick Spaulding; many nieces, nephews, great-nieces and nephews, and his in-law family in Thailand. He will be missed by many.
In lieu of flowers, we have set up a memorial fund to help the family with current and upcoming expenses and needs during this time of transition. You may send these gifts through an established GoFundMe link at: https://gofund.me/4baa4e47, make deposits directly into the Joshua E. McKay Family Memorial Fund at Bank CDA, or mail cards to Nisa McKay, c/o Jennifer Spaulding, at P.O. Box 1042, Otis Orchards, WA 99027.
There will be an open-house style community walk-thru memorial from 3-5 p.m., on Saturday, November 6, 2021 at the Journey Ministries located at 1042 W. Hayden Ave. in Hayden, ID.
The family is requesting that all who plan to attend please wear a mask to help protect any vulnerable family members or friends who will be attending. We thank everyone for their kind support and consideration. We look forward to sharing this time with you as we pay tribute to a man who loved his Family, his Friends, his Community, his Country, and his God.
Yates Funeral Home is entrusted with final arrangements. Please visit Joshua's online memorial and sign his guestbook at yatesfuneralhomes.com.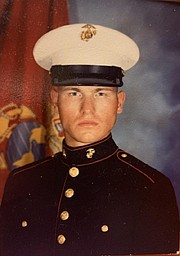 Recent Headlines
---