The stay-at-home dad: Domino-toppling and modern parenting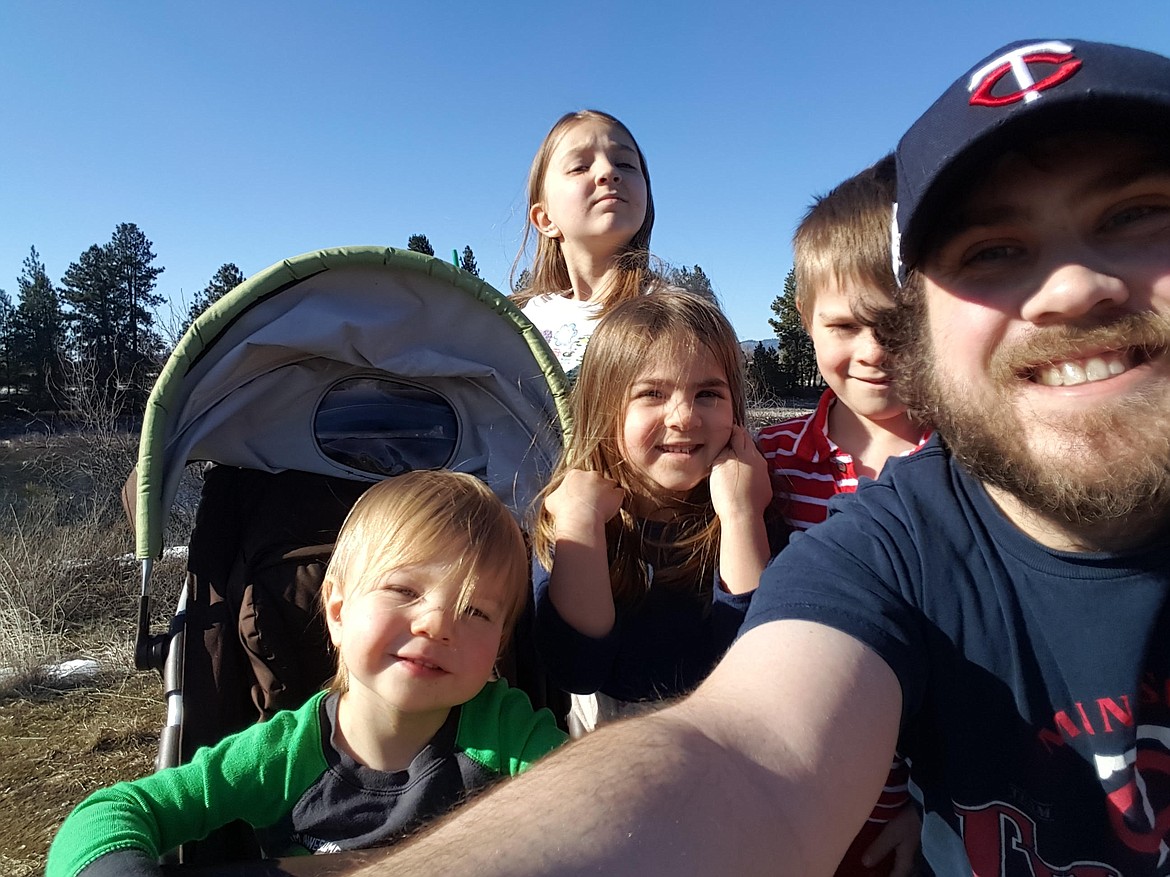 by
TYLER WILSON/Coeur Voice contributor
|
March 27, 2021 1:00 AM
As what seems to be the case with every generation, kids in 2021 consume media very differently than their parents. Whether you credit (or blame) technology for the shift, parents need to find ways to connect and guide young minds through the uncharted territory.
I don't like it one bit.
Because I don't see much personal value in it, I tend to limit and restrict what my kids see online. All four of them LOVE YouTube Kids, even the 3-year-old, and whenever they start begging for more time online (after their current time allotment expires), I revert to a draconian policy of "NO YOUTUBE."
I feel like a complete hypocrite, of course, because I watch clips on YouTube occasionally, and a part of my writing responsibilities involves the mass consumption of media (specifically movies… go check out that other Coeur Voice column!).
Last week, I spent hours consuming content on the virtual edition of the South by Southwest Festival. You can read all about that in the other column, but one movie gave me a different perspective on my inner turmoil regarding YouTube consumption.
The documentary "Lily Topples the World" showcases 20-year-old Lily Hevesh and her incredible domino-toppling creations. She builds elaborate structures and designs out of thousands of dominoes, and then she knocks them down. Her work has appeared on "The Tonight Show" and in a forgettable Will Smith movie, but she's most popular on YouTube, and she's made a living as a domino-artist because of her exposure and revenue on the platform.
It's an interesting movie, and it shows off several of her most impressive creations. However, I found the B-story about YouTube culture to be relevant to parents struggling to understand the appeal of "YouTube" stars.
At one point in the film, Lily talks about getting to meet Will Smith (on the set of that forgettable movie), and we also see her meet Jimmy Fallon at "The Tonight Show." The affable Lily seemed happy to be there, but it contrasts significantly with how excited she is to appear on another YouTube star's show.
We also meet other domino-topplers, some popular builders and other younger kids who are inspired by Lily to follow in her footsteps. These younger builders consider Lily (and other YouTubers) their idols, much in the same way older folks remember idolizing athletes or movie stars. We even see Lily participating in a Make-a-Wish program in which the recipient wanted nothing more than to build a domino structure with Lily.
I showed my kids part of the movie as well as some of Lily's videos on YouTube, and, yes, honestly, they found it as compelling as when I first showed them "Star Wars."
My movie critic brain can't handle it. Because, objectively, most of these YouTube videos are the work of amateur filmmakers and their craft just isn't on the level of major cinematic productions. But that's not really the point. When I was young, I dreamed about making movies. Logistically, it was hard. My parents had a camcorder, but editing video was much more complicated back then. I didn't use a digital editing program until my senior year of high school.
Nowadays, kids can shoot and edit videos in a matter of minutes, and once I figure out TikTok, I'm sure I would be impressed by at least some of the output on there.
So kids get to be filmmakers right NOW, and that's awesome. They can share other interests like art and music with others, and when you see people like Lily Hevesh using the format to share her incredible creations, I can't help but feel a little more hopeful about the future of media and the world my kids will immerse themselves in as they get older.
Restriction can't be a fair way to approach a child's media consumption. It's about curation. Encourage the good stuff, filter out the inappropriate and help them find things they enjoy and offer them the tools to study why they like it.
Maybe then they will go on to create something useful or inspiring or entertaining to the world. And hey, if they ever make money from it, I can take it for myself as their legal guardian… err for their college fund, I mean.
• • • 
Tyler Wilson is a freelance writer and stay-at-home parent to four kids, ages 3-9. He is tired. He can be reached at twilson@cdapress.com.
---