FAST FIVE Linda Sorensen: 'In order to have a friend, you need to be a friend'
by
DEVIN WEEKS/CoeurVoice Contributor
|
March 27, 2021 1:00 AM
Meet Linda Sorensen, an active member of the 55+ singles friendship group for the last 16 years. It's not a dating group, but a way to meet friends and be active.
Generation: Having been born in 1940, I was blessed to grow up in the best generation of all, the '50s and '60s, during the rock and roll era, drive-in movies and cruising in what are now classic cars.
Career and community involvement: During my working years, I was a senior certified escrow officer for 30 years. I have been retired since 2004 and moved to Coeur d'Alene in 2005. Retirement truly has been the Golden Years.
Parental status: A big part of why retirement has been so great has been the friendship and fun I have had and continue to have with our friendship group. I have no children and the folks in the group have become family. I hear the same sentiments from others in the group.
1. What is the Over 55 Singles group, and what kinds of things do you do together?
We prepare a calendar each month full of activities, too many to mention all, such as games, breakfasts, lunches or dinners, camping, golf and mini golf, walking, potlucks, casinos, barbecues, home parties, movies, road trips and anything any of the members want to see on the calendar.
2. How can single seniors enjoy a better and more fulfilling life in North Idaho?
The biggest benefit of this group is for folks that have lost a spouse and are suddenly alone or someone new to the area and alone. This group is open and friendly and makes newcomers feel at home. In order to be happy and fulfilled, we need a social life and activities to look forward to and friends to talk to.
3. Why have a group dedicated to love and friendship for our more mature population?
People will relate to one another with the same interests and life experiences. We have had several members meet and marry, and the thing they hate about that is they can no longer be a member.
4. What is something people would be surprised to learn about you?
I guess everyone has something they think, "I am going to do that someday," i.e. a bucket list. Well, for me it was to work on a real Texas ranch with the horses and cowboys and I was able to do that for a couple of years at Crutcher Ranch in Fulshier, Texas.
5. What are a few keys to love and happiness, and how can we obtain them at any age?
In life we get what we give, friendship is essential but in order to have a friend you need to be a friend and that goes for anything in life. Give and take. Smile, be friendly, never rude, try not to judge and go the extra mile when you can.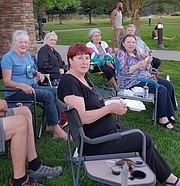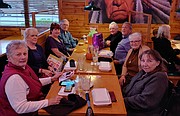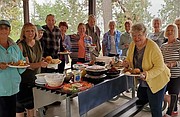 ---