Best movies from South by Southwest
by
TYLER WILSON/Coeur Voice contributor
|
March 27, 2021 1:00 AM
Even in its online form, the South by Southwest Festival (SXSW) boasted more content over its weeklong presentation than any human could possibly consume.
More than 70 feature-length films were featured at SXSW, and some, like the opening night documentary, "Demi Lovato: Dancing with the Devil," will be available to the masses in the near future (YouTube will release it in installments starting this week).
I squeezed 22 titles into the week, and, for the most part, chose wisely among the large crop of options. Here are the highlights of my SXSW queue:
"The Fallout"
My favorite of the fest also won the jury prize in the SXSW narrative feature competition (a majority of films at SXSW, however, screen outside of competition). Megan Park's insightful drama follows three high school students from different social circles after they survive a deadly school shooting. The lead, played by Jenna Ortega, is a revelation as a student who initially shrugs off her trauma only to face lingering distress.
Park avoids a grim tone and focuses on unique human behavior and conflict, buoyed by a strong supporting cast that includes Maddie Ziegler, Julie Bowen and John Ortiz. Expect a fairly visible VOD/theatrical release in the future.
"Introducing, Selma Blair"
Actress Selma Blair lays it all out there in this wrenching documentary about her struggle with multiple sclerosis. The film includes uninhibited video diaries of Blair struggling through symptoms as well as a candid depiction of a risky stem cell treatment. Whereas the Demi Lovato documentary felt like it was filtered through a PR firm, "Introducing, Selma Blair" captivates by being 100 percent, unmistakably honest. The film will air on Discovery+ later this spring.
"Language Lessons"
SXSW included several "COVID" movies… films either about COVID or were shot with strict COVID protocols in place. In the low-budget world, that means films that lack… umm… physical touch and proximity between its performers.
In that respect, "Language Lessons" is probably the most COVID movie, of the fest, as it essentially documents a series of phone calls between a spanish instructor (Natalie Morales, who also directed and co-wrote the film) and a long-distance student who experiences a sudden loss (indie stalwart Mark Duplass). Stylistically, the film is a simple back-and-forth, but the writing and performances are powerful, showcasing a budding friendship that demonstrates how human connection can happen anywhere.
"Swan Song"
Udo Kier, the legendary B-movie villain/weirdo, gets the role of his career as a long-retired hairdresser who escapes the nursing home to style a former customer's "final" look for her funeral. Kier gives a sensitive, funny and richly textured performance. Magnolia Pictures acquired this film for theatrical/VOD release.
"Alien on Stage"
This hilarious documentary follows a troupe of UK bus drivers/amateur actors as they stage an ultra-low-budget adaptation of Ridley Scott's science-fiction classic for charity. The people are charming, almost real-life "Waiting for Guffman" types, and the glimpses of the final product will make you want to petition local theater to attempt their own version of "Alien."
"The Sparks Brothers"
Edgar Wright ("Baby Driver," "Shaun of the Dead") directs this comprehensive and energetic documentary about Sparks, billed here as "your favorite band's favorite band." Wright travels their multi-decade career with the style you'd expect from him. Universal/Focus Features is in charge of the release.
"Ninjababy"
An unusual, razor-edged Norwegian dramedy about a young woman who discovers she's six-months pregnant. It avoids pretty much all the cutesy cliches of this type of film while also integrating some offbeat animation.
A few more notable titles: The Justine Bateman-directed "Violet," about a movie exec struggling to tame an abusive inner voice, features a strong lead performance from Olivia Munn. The low-budget, coming-of-age drama, "Women is Losers" also provides the strongest role yet for Lorenza Izzo, who is more known for her horror movie roles. And the great Andrea Riseborough ("Mandy," "Possessor") gets another juicy lead role out of "Here Before," about a bereaved mother who suspects the creepy neighbor kid could be a reincarnation of her dead daughter.
• • • 
Tyler Wilson has been writing about movies for Inland Northwest publications since 2000. He is the co-host of Old Millennials Remember Movies, available everywhere you get podcasts. He can be reached at twilson@cdapress.com.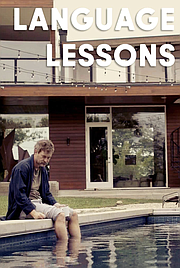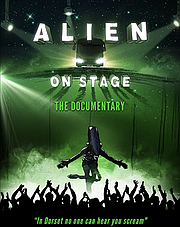 ---