Fire destroys East Fernan Lake Road home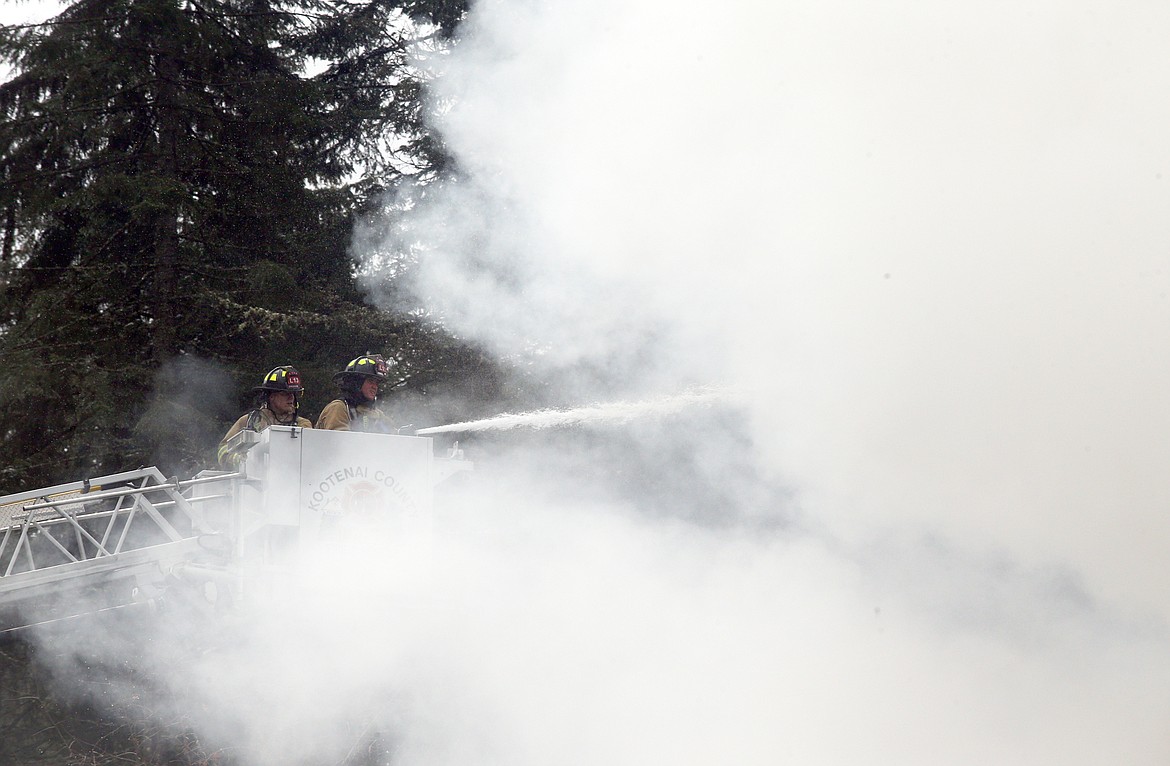 Firefighters spray water on a home on fire on East Fernan Lake Road Thursday.
BILL BULEY/Press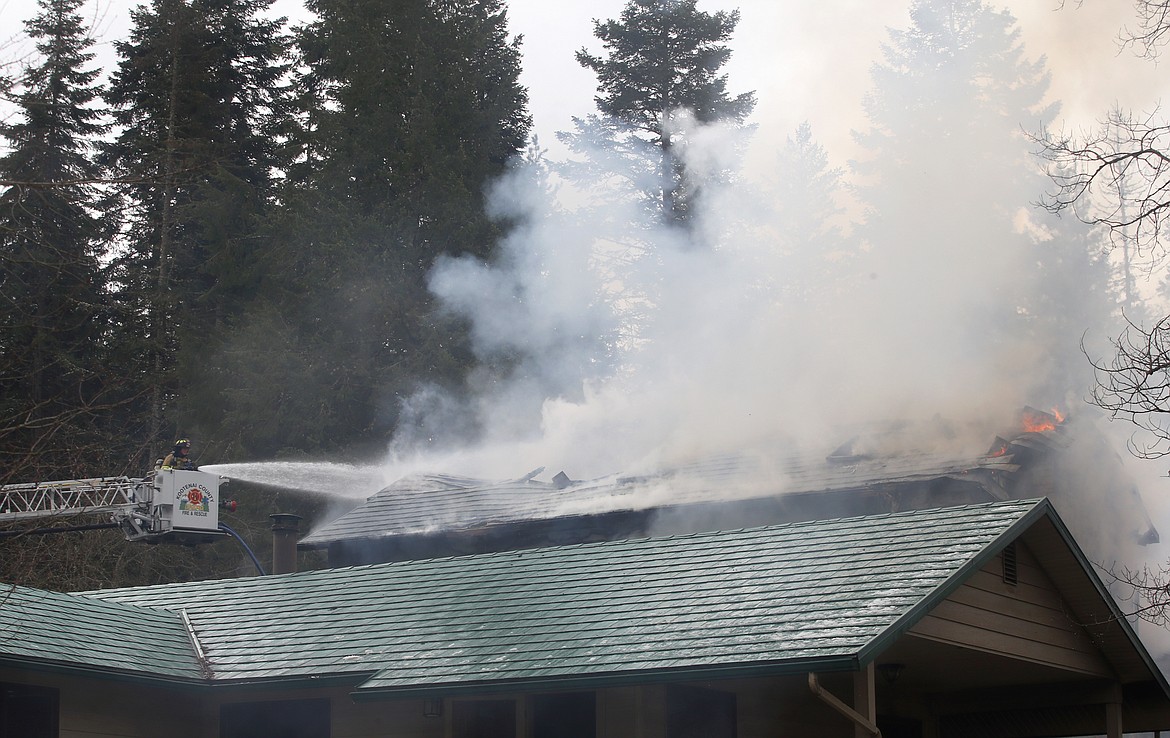 Firefighters spray water on a home on fire on East Fernan Lake Road Thursday.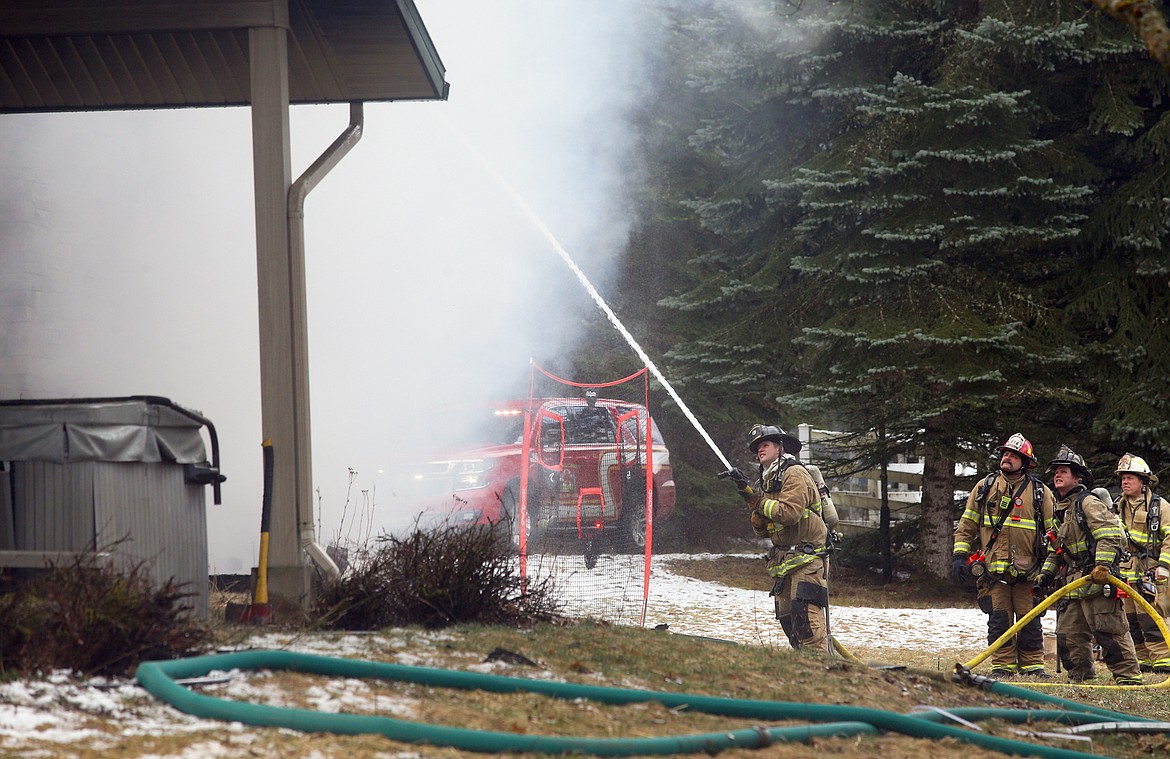 Firefighters steady a hose as they battle a fire on East Fernan Lake Road Thursday.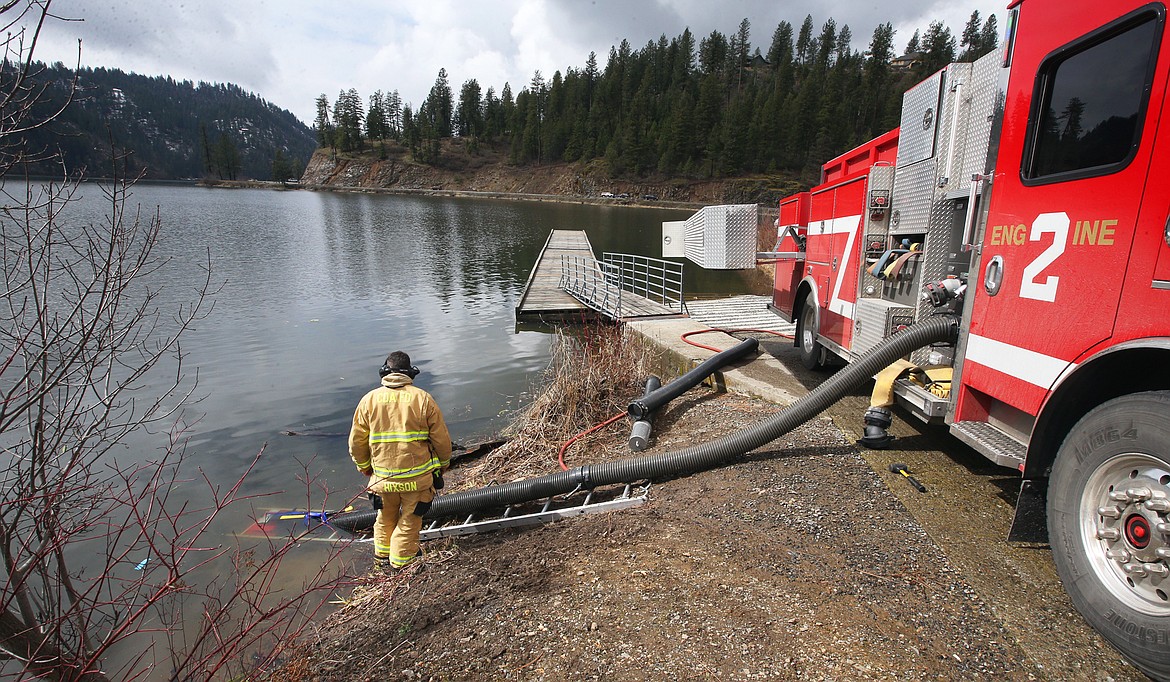 The Coeur d'Alene Fire Department uses one of its engines to fill water tenders at Fernan Lake Thursday to battle a house fire.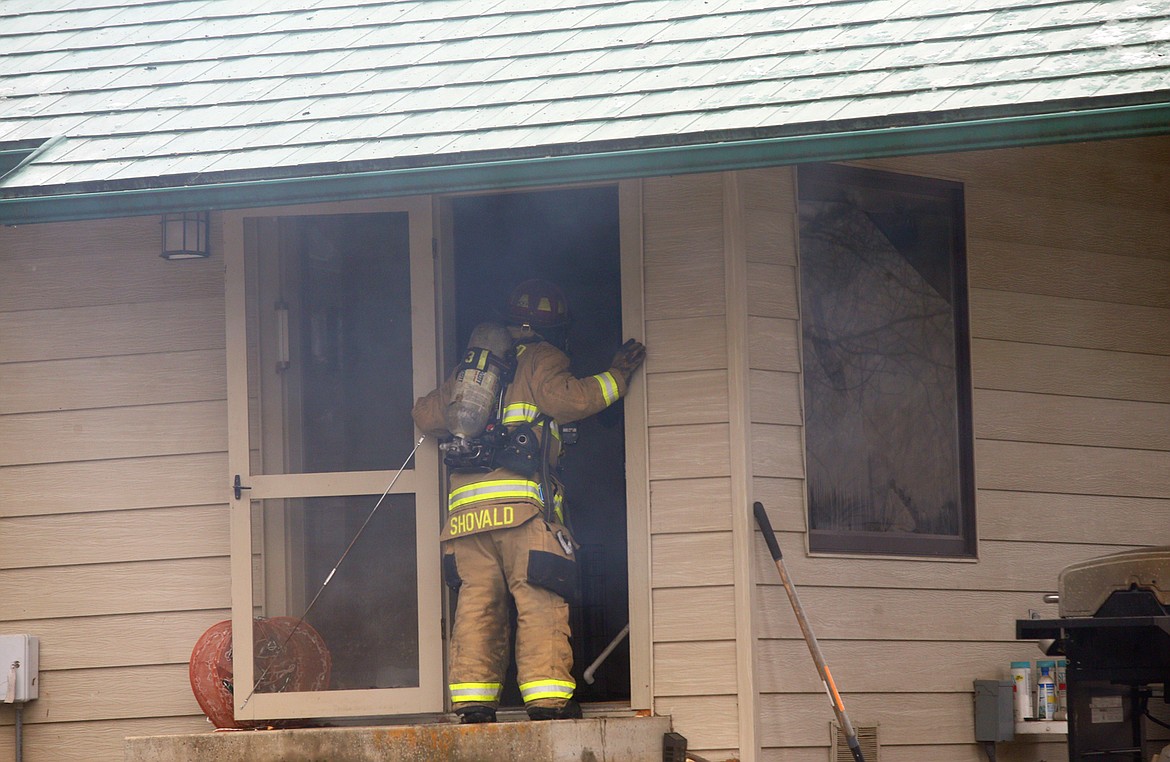 Firefighter Bob Shovald inspects the inside the guest home next to the main home that caught fire Thursday on East Fernan Lake Road.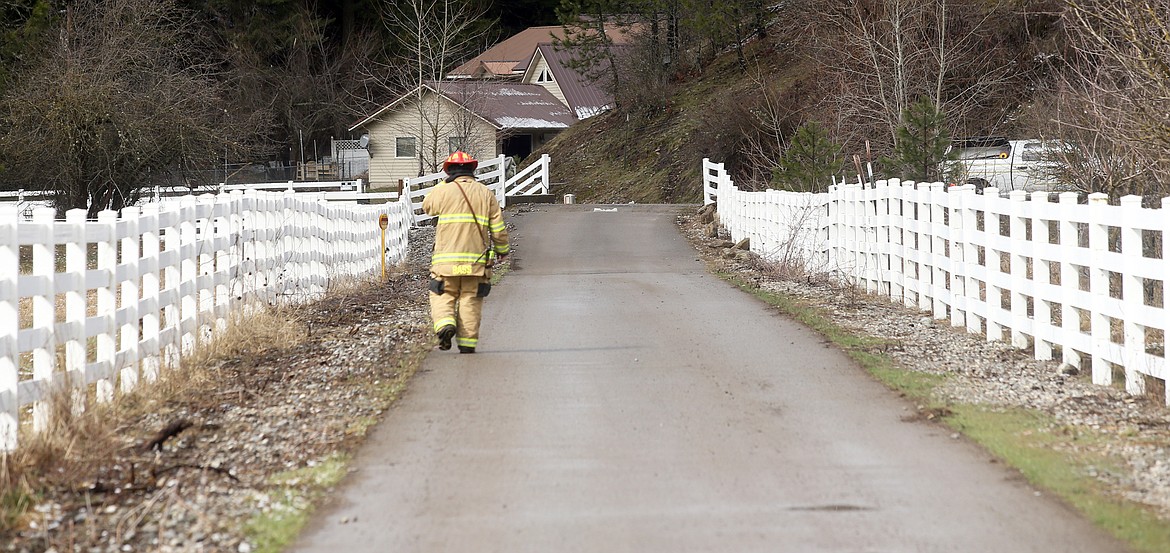 Kootenai County Fire & Rescue firefighter Michael Bass walks down the long drive leading to the home that caught fire on East Fernan Lake Road Thursday.
Previous
Next
by
BILL BULEY
Staff Writer
|
March 26, 2021 1:06 AM
FERNAN LAKE — A home on East Fernan Lake Road was destroyed in a fire Thursday morning.
"It will be significant loss," said Chris Way, Kootenai County Fire & Rescue fire chief.
A family was home when the fire started. Way said the homeowner told firefighters the blaze started near the entrance to the garage.
"The homeowner said it immediately started growing," Way said.
An adult female and children left the home. The woman called 911 shortly before 11 a.m.
There were no injuries.
"Everybody got out OK," Way said.
Firefighters knew right away it was a substantial fire.
"When the first battalion chief turned the corner back a couple miles, he could see smoke and flames from there," Way said.
He said they called a second and third alarm for extra manpower and extra water.
Firefighters fought the blaze from above via a cherry picker and at ground level. A thick plume of white smoke rose from the roof of the home.
Way said because there were no fire hydrants in the area, water tenders shuttled between the home and Fernan Lake, about a mile away, to deliver water to firefighters on site. The tenders were filled at a rate of about 500 gallons a minute.
The large, main house sustained severe damage, with the exterior blackened, the inside gutted and the roof collapsed. Way said they were able to protect a guest house to the east of the main house and a garage on the other side.
"We've been able to confine the fire to the center part of the house," he said.
Coeur d'Alene Fire Department sent five units to the blaze as part of a mutual aid structure fire response.
About 50 firefighters total joined the effort.
Other structures on the property and horses in the pasture were unharmed.
Firefighters remained on scene late into the afternoon putting out hot spots.
The cause remains under investigation.
---