HISTORY CORNER: Australian explorer warned U.S. about Dec. 7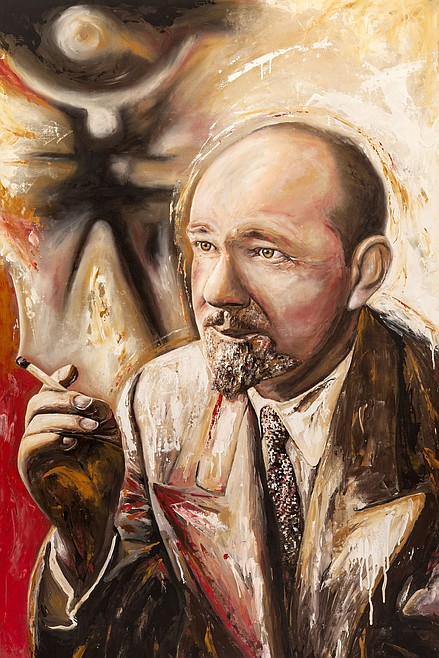 Australian Sir Hubert Wilkins was one the most remarkable and talented adventurers and explorers of the 20th century, making significant contributions to photography, ornithology, meteorology, aviation, natural science and polar studies.
PAINTING BY GEORGE PETROU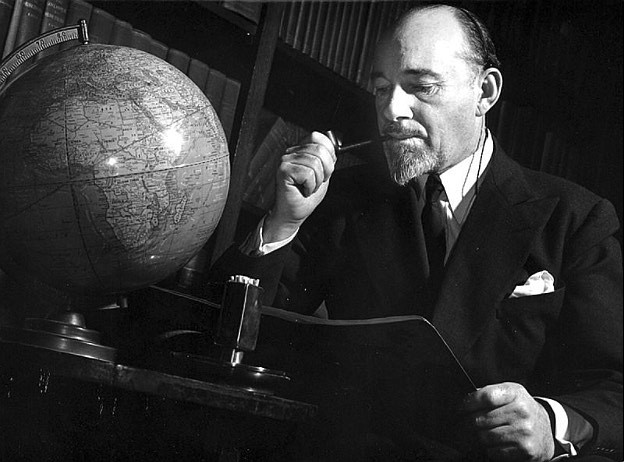 Sir Hubert Wilkins (1888-1958)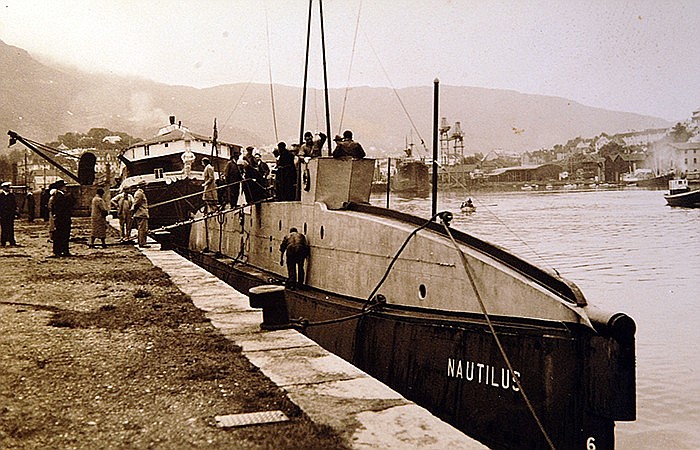 In 1931, Sir Hubert Wilkins sailed a leaky U.S. Navy surplus World War I submarine that he renamed Nautilus under the North Pole ice cap for the first time in history.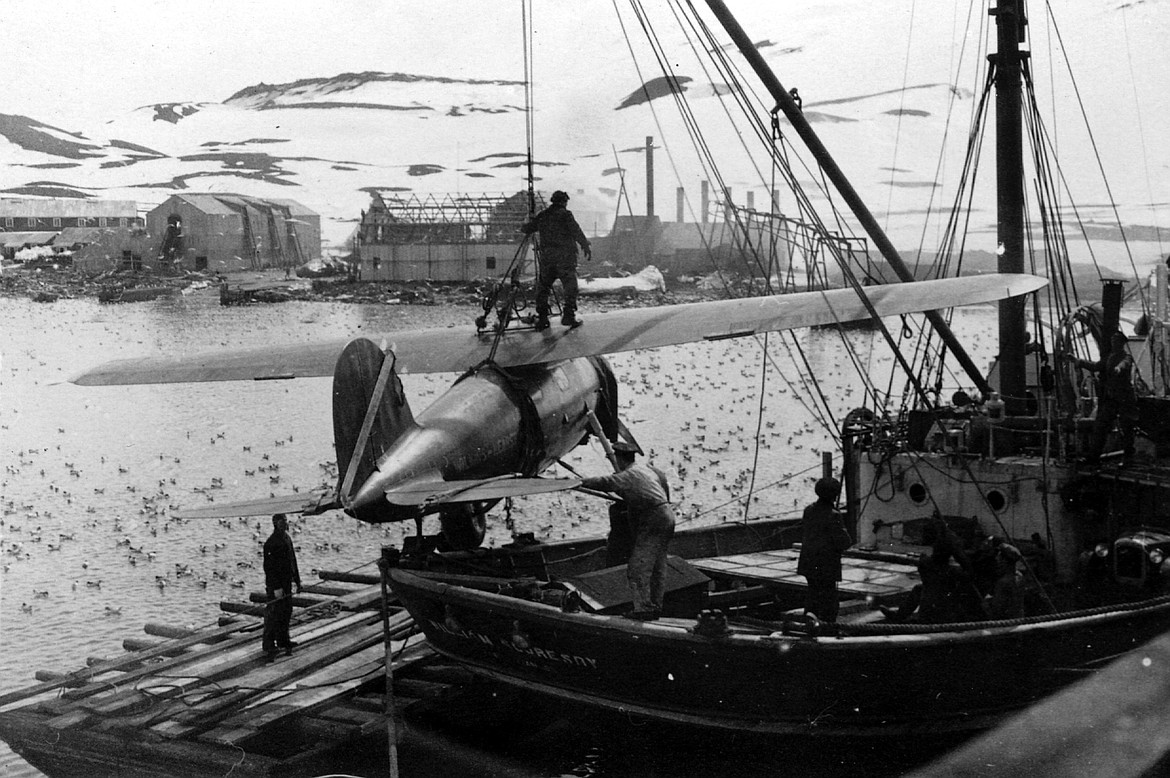 In an amazing feat of aerial navigation, Australian explorer George Hubert Wilkins as navigator and American Ben Eielson piloting their Lockheed Vega were the first to fly over the Arctic from Point Barrow, Alaska, to Spitsbergen, Norway, in April 1928, the flight taking 20 hours.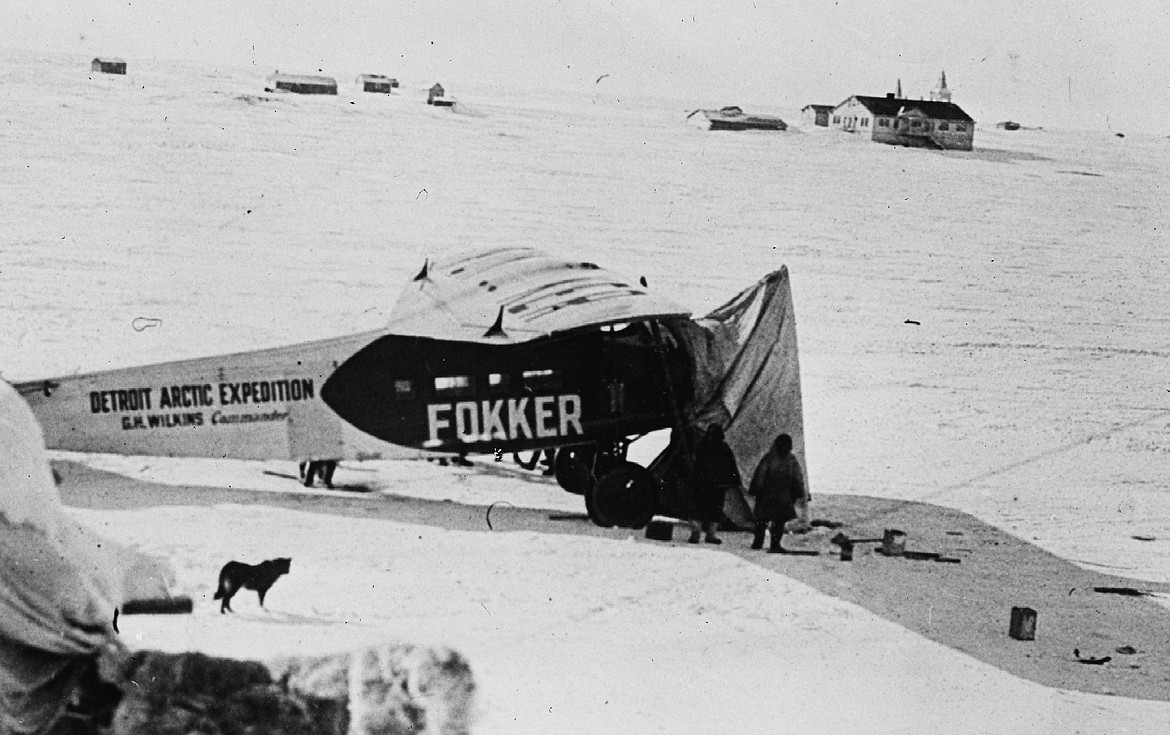 Fokker F-7 flown by Hubert Wilkins and Carl Ben Eielson on Detroit Arctic Expedition, shown here with weather covering on engine and prop at Barrow, Alaska, in April 1926.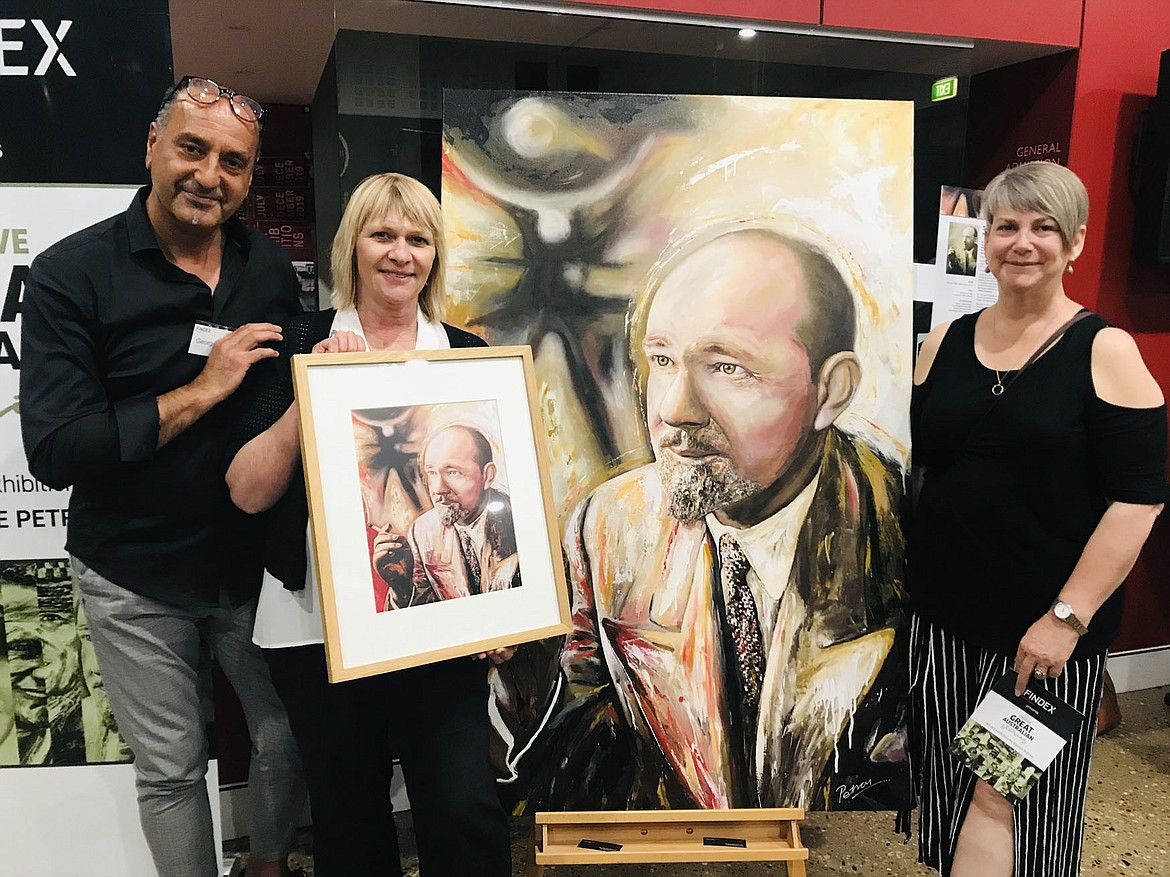 Australian artist George Petrou (left) with winners of door prize print of his painting of Sir Hubert Wilkins presented by the Wilkins Foundation.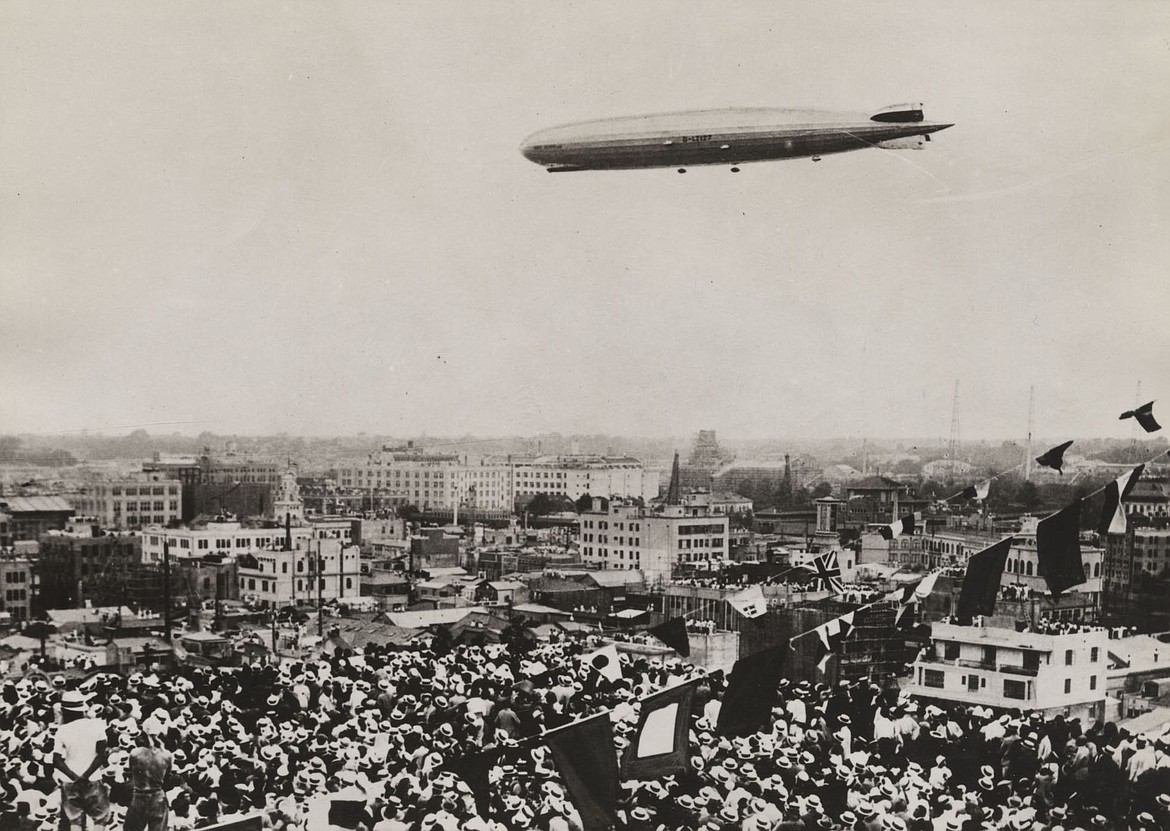 Graf Zeppelin over a huge crowd in Tokyo on a round-the-world tour with Sir Hubert Wilkins on board, the flight half financed by U.S. newspaper magnate William Randolph Hearst (1929).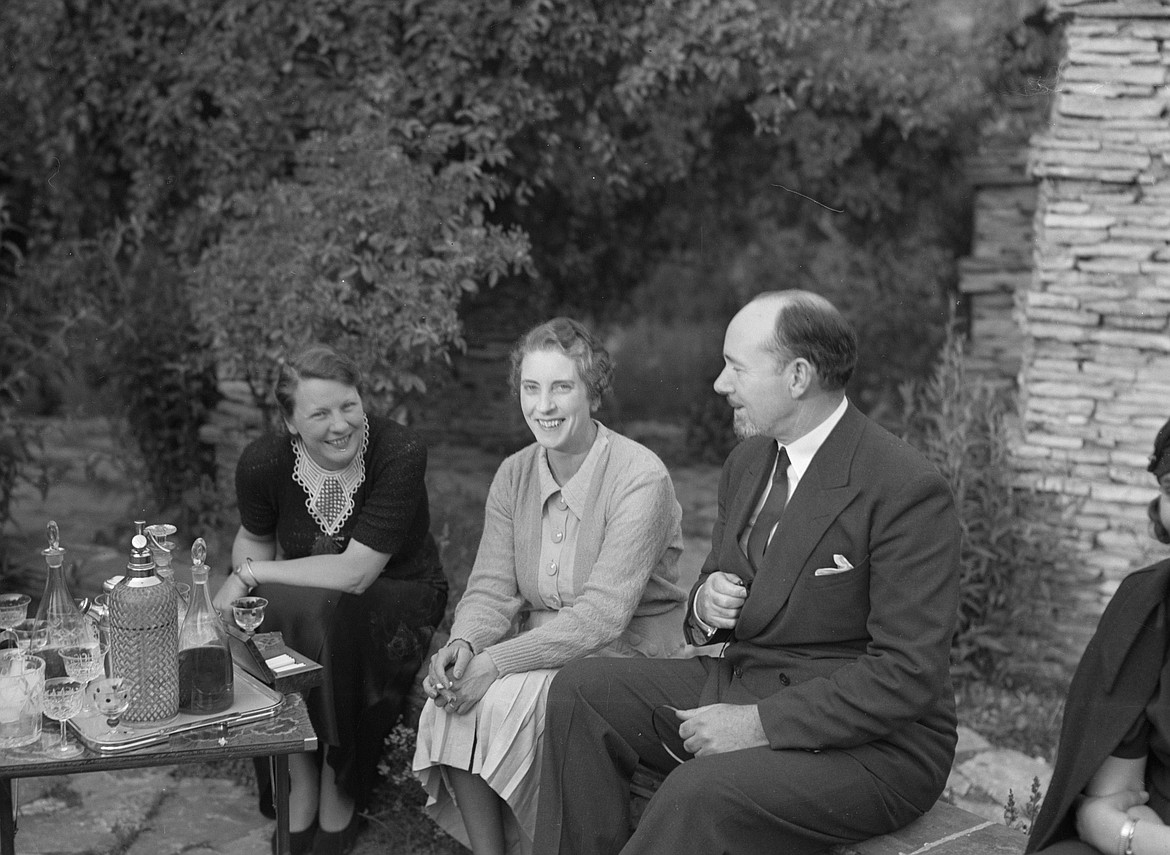 Sir Hubert Wilkins and wife, Australian actress Suzanne Bennett, with Nell Langlais on left, wife of noted Dutch photographer Willem van de Poll, this photo taken in Scotland or England.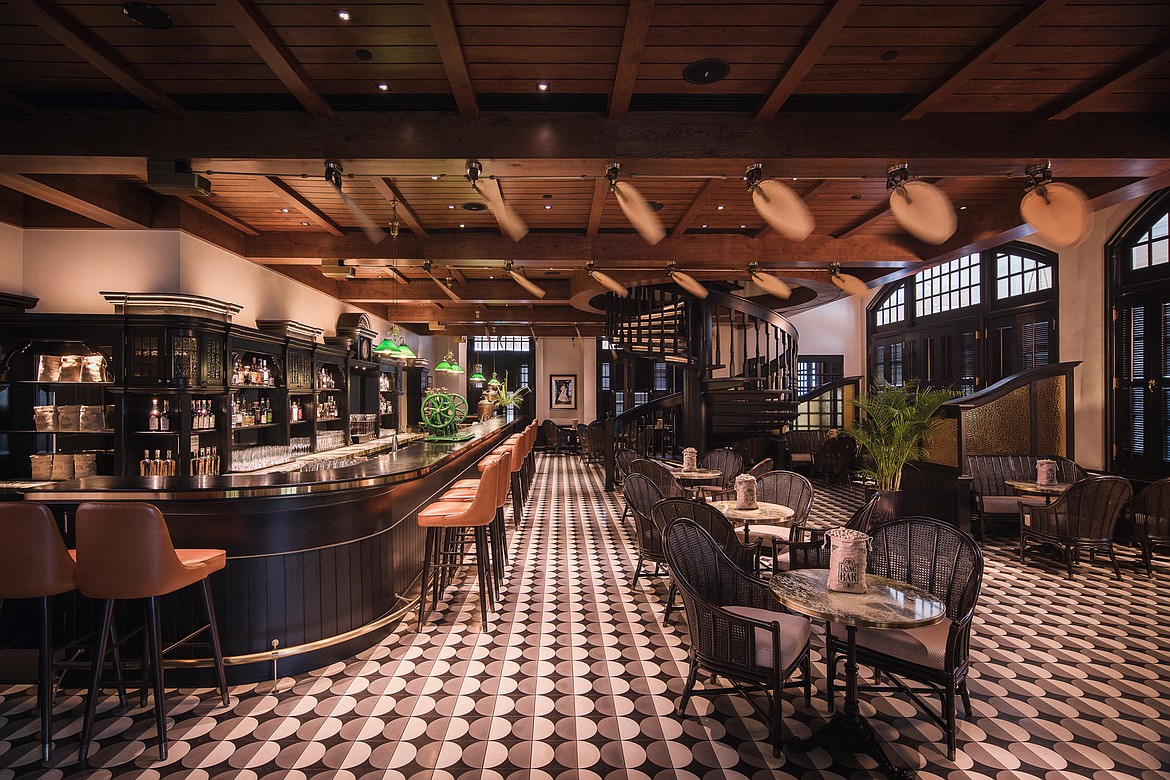 The Long Bar at Singapore's historic Raffles Hotel where a tipsy Japanese consul-general told Sir Hubert Wilkins that Japan would attack Pearl Harbor within 18 months.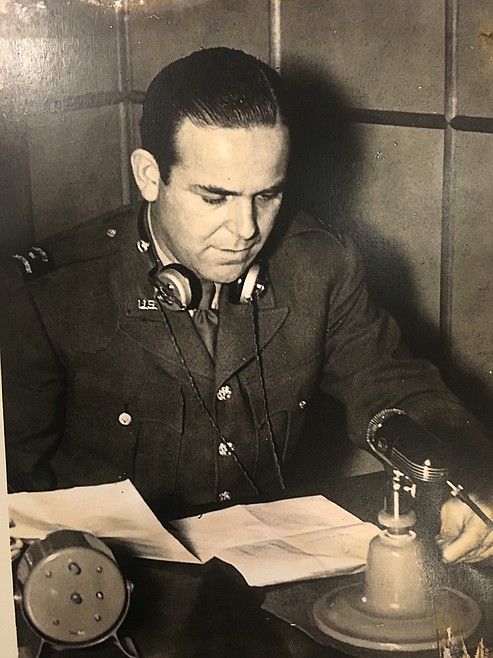 NBC war correspondent Sydney Albright, shown here broadcasting from Batavia (now Jakarta), and family dined with Australian adventurer Sir Hubert Wilkins in Java, who was on a secret mission for the U.S. Government (1941).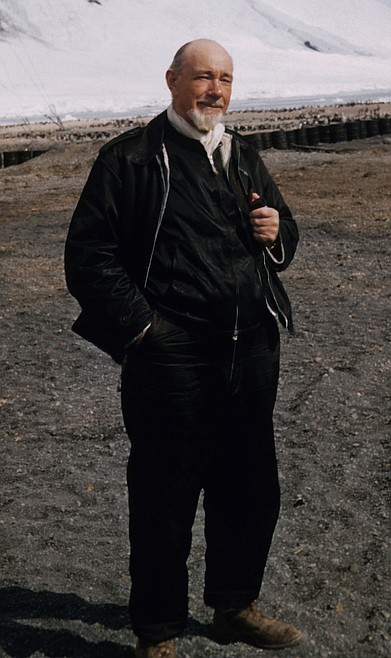 Sir Hubert Wilkins (1888-1958), a super-star of the 20th century.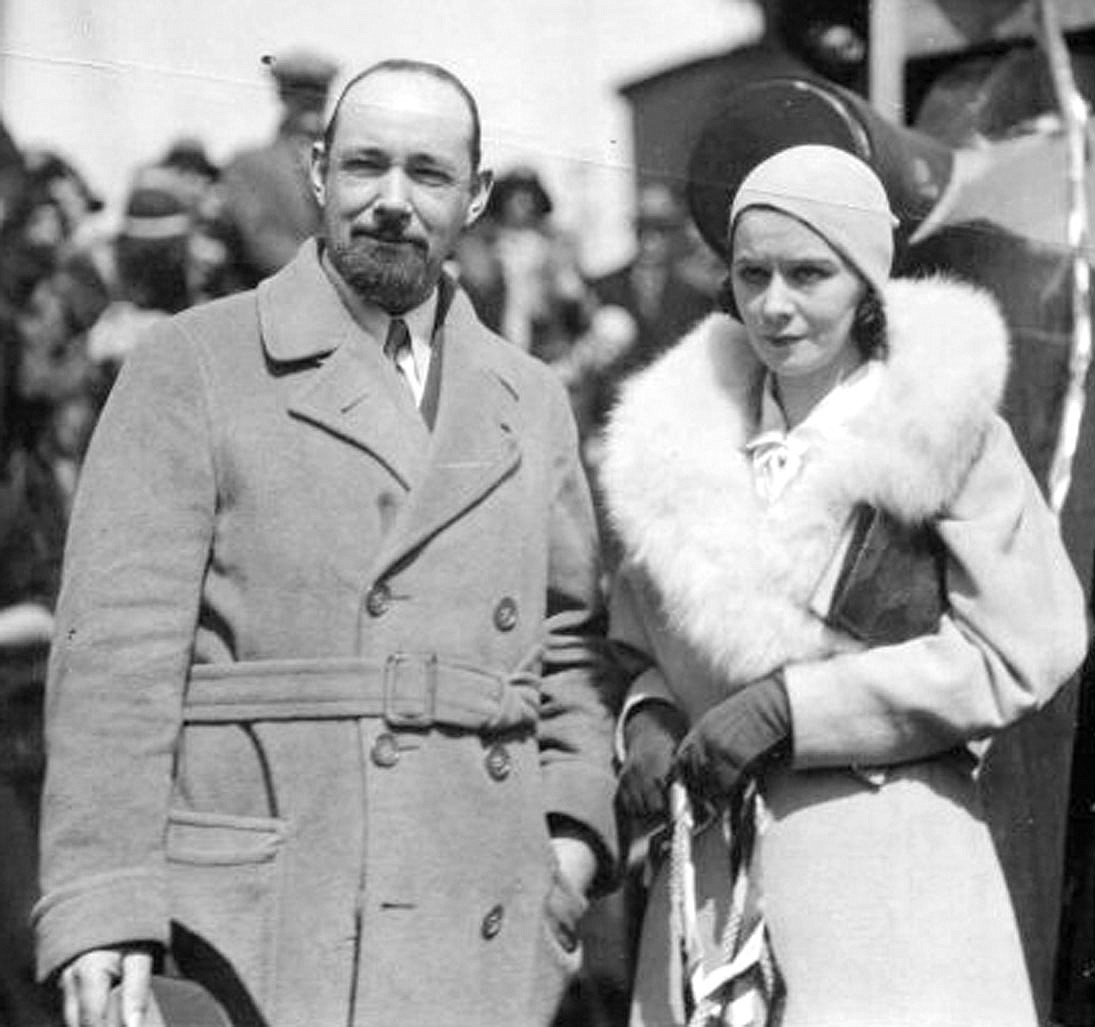 After the official global air tour ended in Lakehurst, New Jersey, William Randolph Hearst gave Sir Hubert Wilkins and his bride Suzanne a free trip on the Hindenburg's first flight from Germany to New York as a wedding present.
Previous
Next
by
SYD ALBRIGHT
|
March 21, 2021 1:00 AM
What on Earth would a famous Australian aviator and polar explorer be doing in Java before Pearl Harbor and talking about a forthcoming Japanese attack, and about mental telepathy?
Sir George Hubert Wilkins was an Australian polar explorer, ornithologist, pilot, soldier, geographer and photographer whose whole life was one adventure after another.
Our story begins with Sir Hubert on board the hydrogen-filled German Graf Zeppelin airship making a round-the-world tour in 1929, carrying 22 passengers and a crew of 40. He was representing the Hearst newspaper empire.
The passenger list included a number of important German officials, as well as several Japanese military officers. Sir Hubert would remember two of the Japanese 10 years later: Lieutenant Commander Ryunossuke Kusaka and Lieutenant Commander Akira Fijiyoshi.
Kusaka would become chief of staff of the Japanese Navy Combined Fleet in World War II and played a major role in the planning of both the Pearl Harbor and Midway attacks, while Fujiyoshi rose to be a vice-admiral and Head of Aviation for the Japanese Imperial Navy.
Both survived the war.
There were also two other Japanese "observers": Imperial Japanese Army Major Shinichi Shibata and journalist Dofu Shirai of the Dempo telegraphic news agency.
The only woman on the flight was Lady Grace Drummond-Hay, also a journalist for the Hearst organization.
They all became good pals on the 21-day-plus long trip, and were treated like royalty when the airship arrived in Tokyo and greeted by a crowd of about a quarter million.
The arrival did spark a bit of a brouhaha when the Graf Zeppelin broke a taboo by flying over the Imperial Palace — but soon after appropriate apologies, all was forgiven.
"The next few days were a whirl of teas, parades and celebrations as the Japanese vied with each other to do honor to the airship argonauts," according to a History Net report.
All wasn't perfect however. The usually gracious airship captain — Dr. Hugo Eckener — was out of sorts because he couldn't handle the Japanese food, had a painful boil, and suffered under the Tokyo August heat.
Then when they were to leave Japan, the Japanese ground crew damaged one of the gondolas. They quickly repaired it but were so ashamed that they vowed to commit suicide if the airship did not complete its tour successfully.
After flying over the Atlantic, Europe, Siberia, Japan, the Pacific and U.S., the Graf Zeppelin completed its global journey in a record 21 days, 7 hours and 34 minutes — 12 days in just air time.
George Hubert Wilkins was born in Mount Bryan East in South Australia in 1888 into a family of pioneer settlers and sheep farmers, the youngest of 13 children. He studied engineering part time at the South Australian School of Mines and Industries, then learned photography and cinematography.
His first job was as a cinematographer with the French Gaumont Film Company in London, and then as a reporter with the London Daily Chronicle.
After he learned to fly in 1910, he was back with Gaumont in an airplane shooting newsreels of the Balkan Wars raging below. High adventure for a young man — and he loved it.
Then in 1913, came his first taste of polar exploration when he was invited to join a Canadian Arctic expedition led by Vilhjalmur Stefansson, an Icelandic-American Arctic explorer and ethnologist.
After World War I started, he joined the Australian Flying Corps as an officer but wasn't allowed to fly because of color blindness, instead served as a war photographer. Not only was his camera blazing on the Western Front in Europe, but he also helped rescue the wounded while under fire — earning the Military Cross.
After the war, he returned to polar work as second in command of the British Antarctic Expedition to Graham Land.
Then he explored the Antarctic Ocean and its adjacent islands as an ornithologist with the Shackleton-Rowett Expedition that sadly failed for a variety of reasons — including a badly performing ship and the sudden death of Ernest Shackleton.
The following year, the British Museum sent Wilkins on a two-year study of bird life in Northern Australia. The museum liked his work but Australian authorities were critical of his sympathies for the Australian Aborigines and comments about the "ongoing environmental damage in the country."
Dartmouth University report said that "Wilkins dreamed of using the airplane in the Arctic, and frequently pointed out its advantages over the dog team. He learned to find his way about by cutting across snowdrifts…to build a snow house; to hunt caribou; to take soundings through the ice; to record meteorological instrument readings, and so forth."
Since he was a kid seeing scores of sheep die in Australia during droughts, Wilkins thought about being able to forecast weather conditions, and planned to convince the world that there should be meteorological stations built in both the Arctic and Antarctic.
Both regions had to be surveyed, so he raised money and bought two planes — a Fokker F-10 trimotor and single-engine Fokker F-7. He eventually sold both of them after multiple problems, and bought a sleek, new cigar-shaped single-engine Lockheed Vega.
In 1927, he linked up with North Dakota pilot Carl Ben Eielson. With Wilkins navigating, they explored the drift ice north of Alaska by air which proved to Wilkins that Arctic explorations would be done best by using aircraft.
Then in the following year, the two men made an historic 20-hour flight from Point Barrow, Alaska, across the Arctic to Spitsbergen, Norway. At a celebration party in New York, he met Australian actress Suzanne Bennett and married her later that year.
For his historic Arctic flight and earlier work, Wilkins received a knighthood.
Next was a round-the-world tour aboard the German airship — the Graf Zeppelin.
In 1930, he made a return trip to Antarctica, followed by an attempt to reach the North Pole under the ice-pack with a rickety old U.S. Navy submarine that he leased for a dollar a year, fixed it up and renamed it the "Nautilus."
After multiple mishaps and mechanical failures, he abandoned that idea and got permission from the Navy to sink the sub in a Norwegian fjord.
Fast-forward to 1940, with war looming in Southeast Asia:
Sir Hubert Wilkins was there on a secret mission gathering information for the U.S. Government.
One day, he was having dinner and drinks with the Japanese consul-general at the famous Long Bar in Singapore's iconic Raffles Hotel.
The consul-general was getting tipsy and loose-tongued (or pretending) when to Sir Hubert Wilkens' utter astonishment, he blurted out that Japan would attack Pearl Harbor within 18 months!
Knowing Wilkins would report it, the consul-general chided him, saying "They'll never believe a man who was crazy enough to try to take a submarine to the North Pole!"
Wilkins immediately alerted the Americans.
FDR ignored it.
Did he have a reason?
One of Wilkins' many other interests was mental telepathy:
In 1941, this writer was a kid living in Java, Indonesia — then Dutch East Indies. Dad was a film distribution executive for United Artists in Indonesia, and later a war correspondent for NBC Radio.
Sir Hubert Wilkins had dinner at our home in Batavia (now Jakarta), and I remember him talking about conducting mental telepathy experiments while in Alaska.
He told us about fixing time each day when he would concentrate on the events of that day, while simultaneously in New York, Harold Sherman, an American author, lecturer and psychical researcher would write down anything he might pick up.
I remember Sir Hubert mentioning telepathic thoughts of a fire that he said were confirmed by Sherman.
I've long wondered why the great explorer was in Java and having dinner with us?
My guess now is that he might have already known that his report of Japan's impending attack on Pearl Harbor was ignored by FDR and hoped Dad might be able to tell the world about it in his broadcasts or through NBC.
Sir Hubert Wilkins died suddenly in his hotel room in Framingham, Mass., in 1958 and four months later, in accordance with his wishes, his ashes were scattered at the North Pole by the crew of the USS Skate, when it became the first submarine to surface there.
He lived through exciting times, and few left bigger footprints in the 20th century than the great adventurer from Down Under.
• • •
Contact Syd Albright at silverflix@roadrunner.com.
• • •
In sickness and in health…
Suzanne Bennet met Sir Hubert Wilkins at a New York social event honoring him. "At first, she thought him rude and arrogant, until she realized he was just painfully shy. He came to several of her shows, they danced and had dinners, and they fell in love. The couple married in Ohio in August 1929, but not before Suzanne had suffered a debilitating bout of rheumatic fever… it seems likely it also meant the end of Suzanne's active career on the stage. Hubert was continuously by her side during her recovery."
— Nick Murphy, Forgotten Australian Actresses
Nautilus reprieved…
"The submarine, designated O-12 in U.S. Naval lingo…not a particularly impressive sight…(was) decommissioned on 17 June 1924… consigned to the Philadelphia Navy Yard to await scrapping was destined for greater things, as she became the first machine to take humans …beneath one of the last great unexplored frontiers the Earth has to offer."
— Gustaf Hildebrand, Damn Interesting
More about Java war correspondents…
When the war started, no more films were being sent from Hollywood to be distributed by Syd Albright Sr., so he joined NBC and became one of the few American war correspondents in the area. Two others were Bill Dunn of CBS who waded ashore in the Philippines with McArthur in the famous photo of the "I shall return" landing at Leyte Gulf; the other being Cecil Brown, who worked with Edward R. Murrow and wrote "Suez to Singapore."
Legal trouble at Lakehurst…
When the Graf Zeppelin landed at Lakehurst Naval Air Station in New Jersey, Otto Hillig, a wannabee passenger who paid for his $9,000 ticket but got bumped because of airship weight issues and couldn't go, sued for $109,000. He came forward with a writ of attachment, but when an undersheriff arrived to serve the writ, the Navy told him that to fulfill the letter of the law, he'd have to remove the Graf Zeppelin from its hangar. They settled out of court.
Luxury aboard the Graf Zeppelin…
Passengers would gather at the lounge/dining room to feast on fine food and choice wines in an atmosphere of refined elegance. The menu featured such things as pâté de foie gras, lamb chops and caviar, all served on fine Bavarian china bearing the Zeppelin logo. In these regions, the passenger gondola was literally an island in the sky — a tiny bit of civilization hung suspended between heaven and Earth.
— History.net
---