HISTORY CORNER: The Harriet Tubman story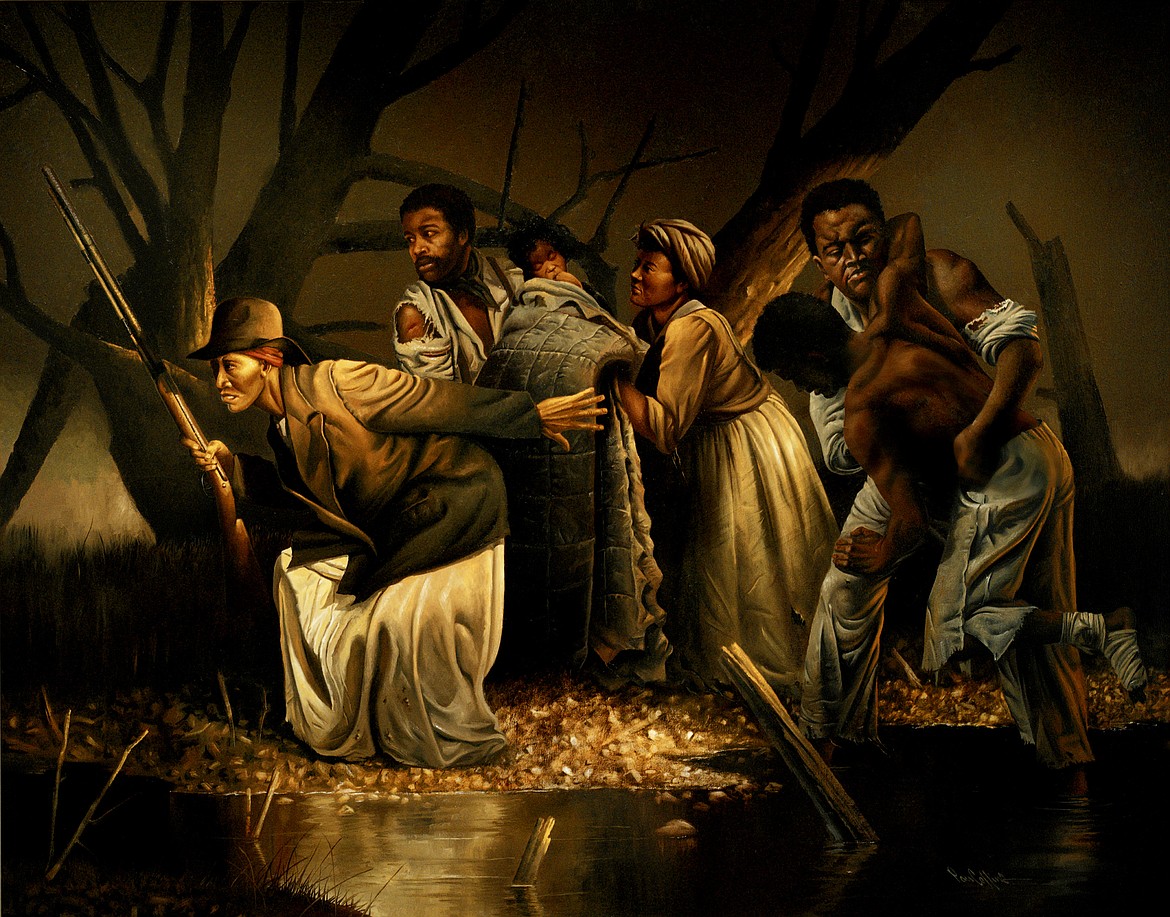 Painting of Underground Railroad "Conductor" Harriet Tubman leading escaping slaves in the South to freedom in the North over secret routes.
PAINTING COURTESY/PAUL COLLINS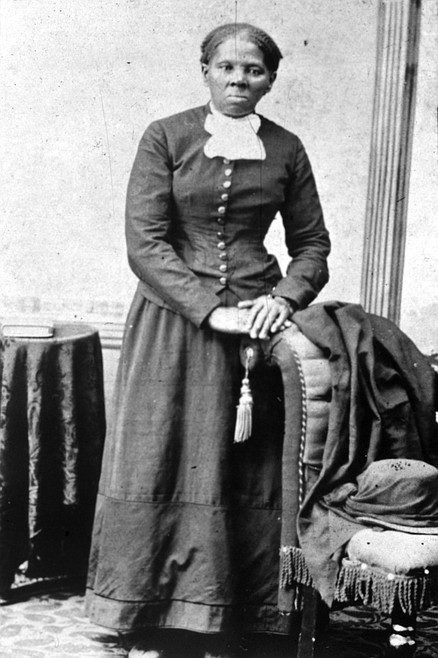 Harriet Tubman Davis (1820-1913) iconic abolitionist who personally rescued 70 slaves in Southern states and led them to freedom through secret routes to the North known as the "Underground Railway."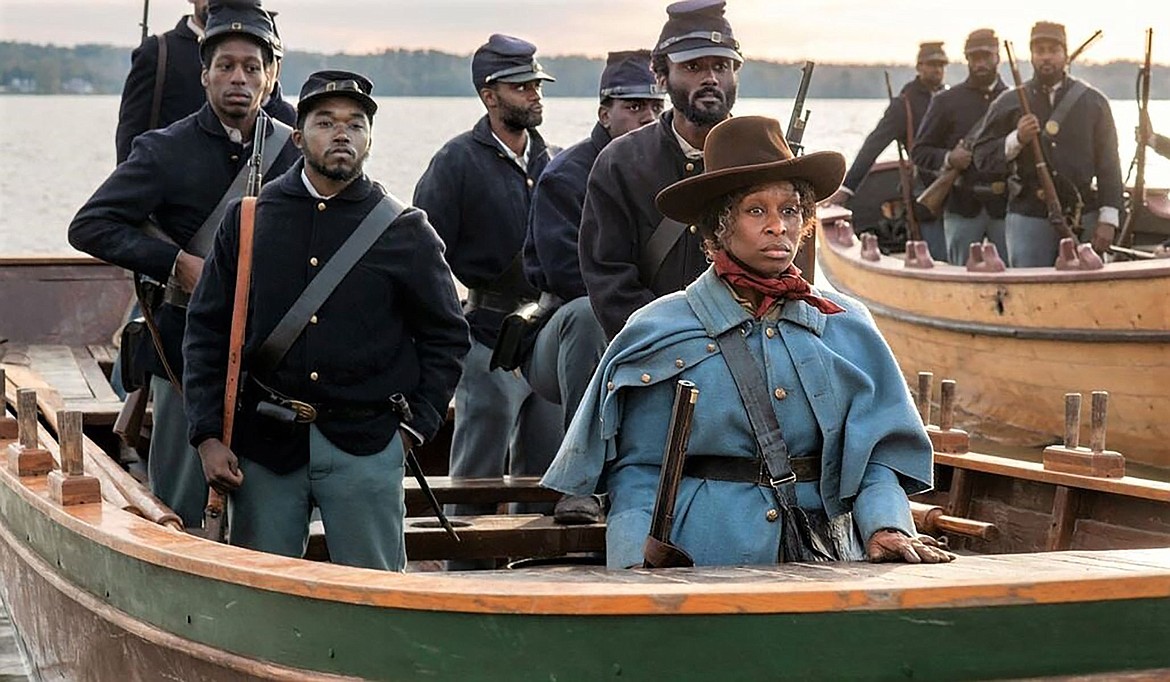 Scene from the movie "Harriet" starring Cynthia Erivo as Harriet Tubman leading an infantry raid that included black soldiers during the Civil War that freed around 750 enslaved people at Combahee Ferry in South Carolina.
Harriet Tubman on the left with slaves she helped rescue.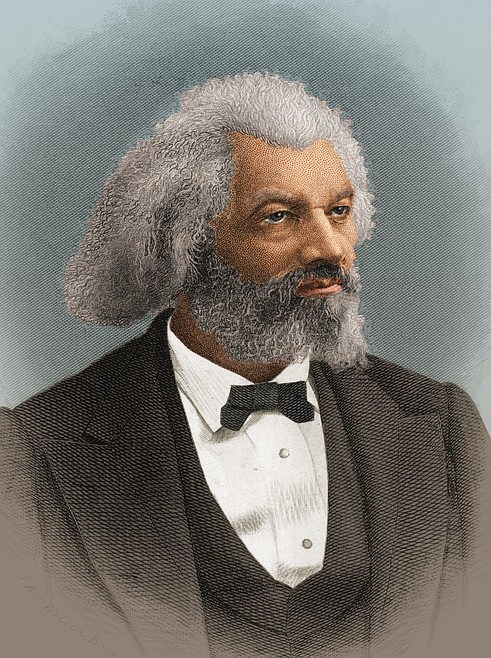 With the aid of a free black woman, abolitionist Fredrick Douglas (c.1818-1895) escaped slavery in Maryland by boarding a train heading north posing as a sailor, carrying Seamen Protection Papers obtained from a free black sailor.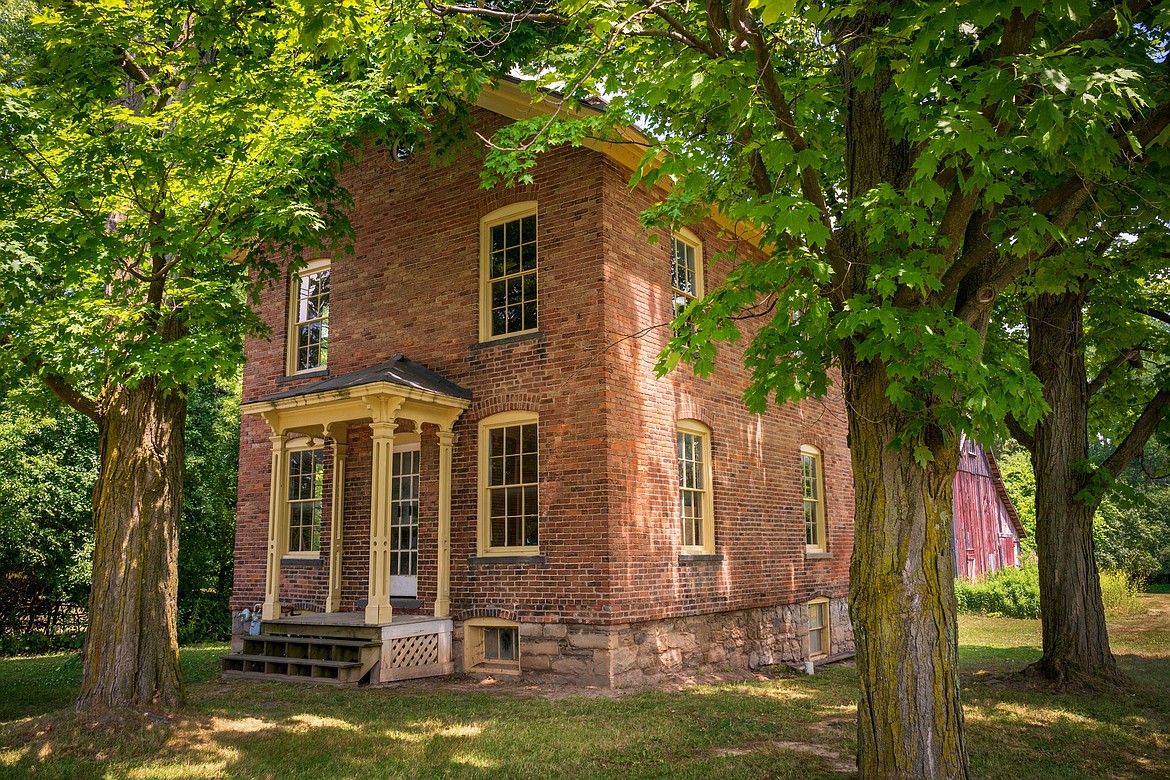 Harriet Tubman's home was partially destroyed in a fire in 1886, and rebuilt in brick is now an historic site in the Harriet Tubman National Historical Park in Auburn, N.Y.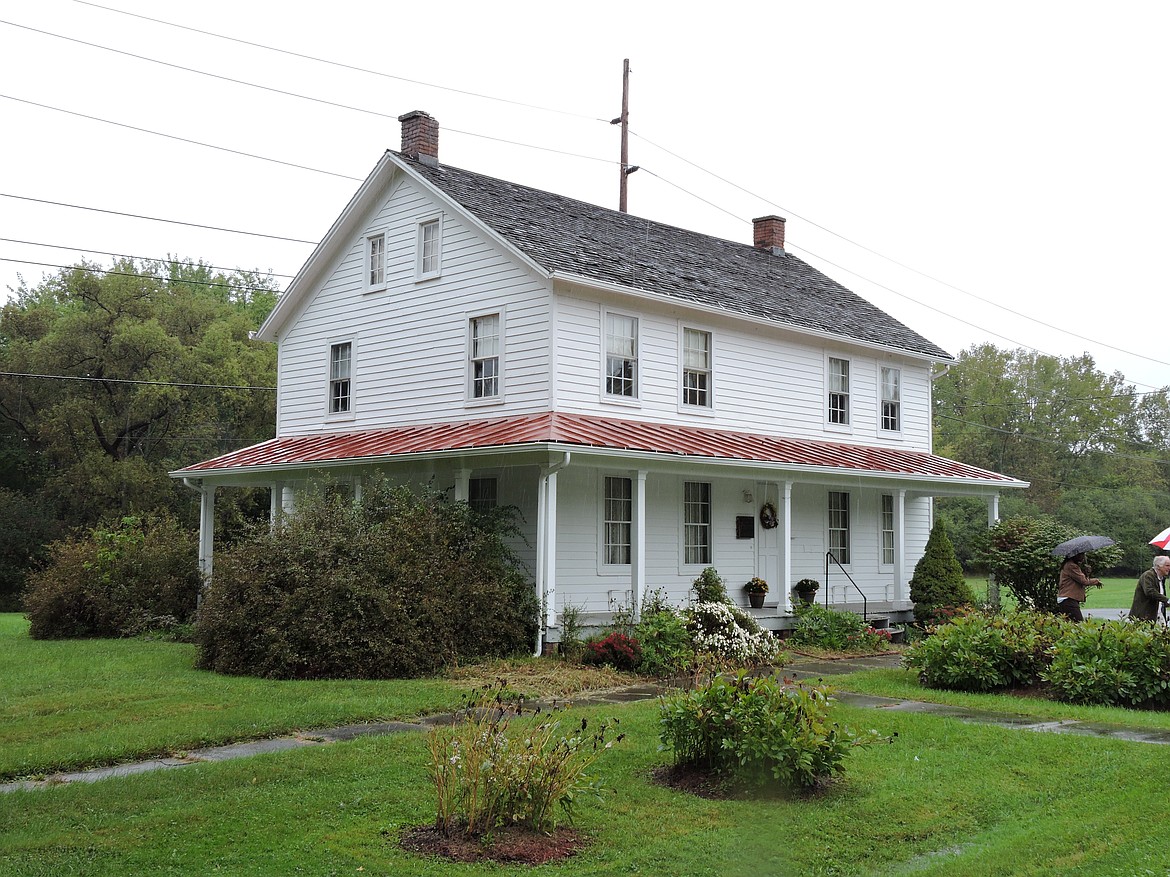 After the Civil War, Harriet Tubman established a home for the aged, located near her home in the Harriet Tubman Historical National Park in Auburn, N.Y.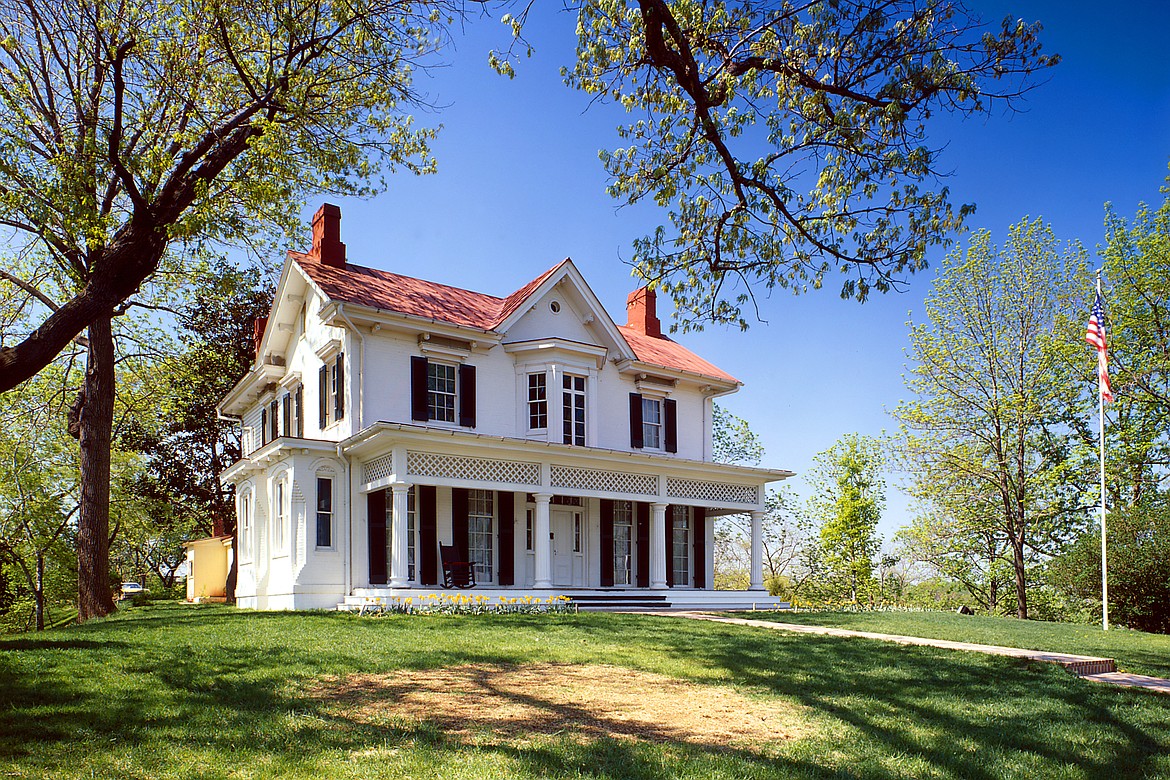 Abolitionist Frederick Douglas's home at 1411 W. St., Southeast, Anacostia, Washington, D.C.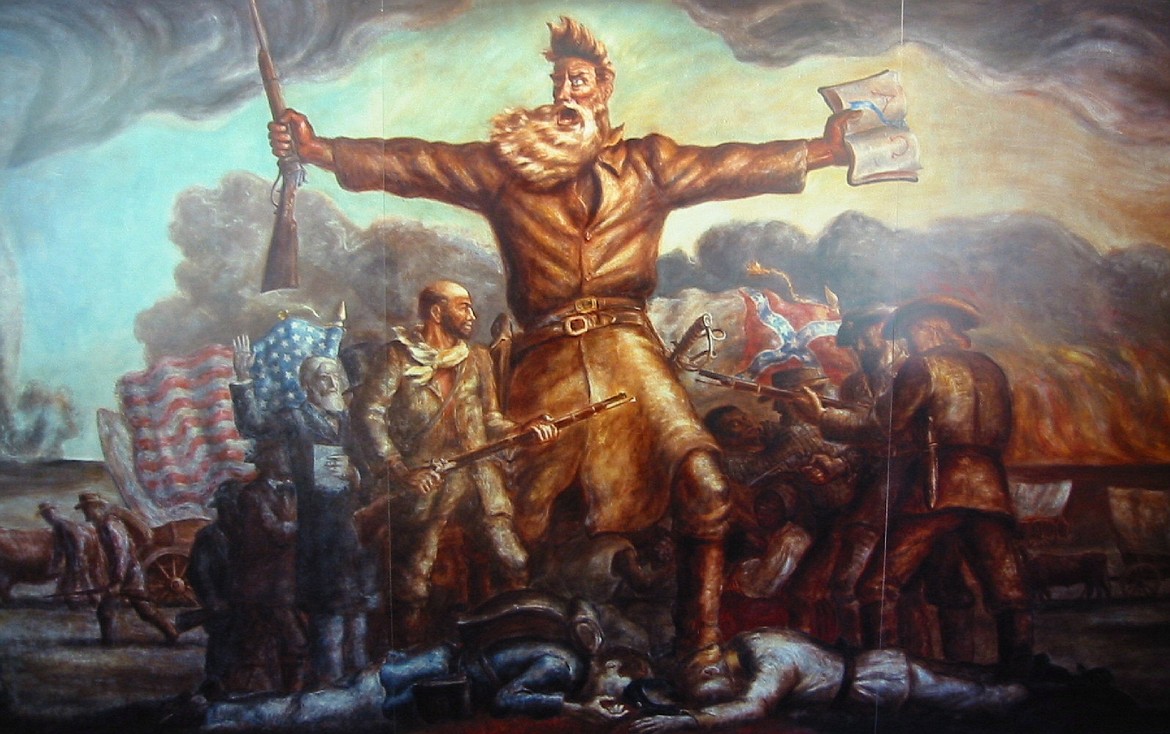 Mural by John Steuart Curry (1897-1946) in the State Capitol in Topeka, Kan., depicting abolitionist John Brown who advocated violence when needed to free the slaves, attacked the federal Army armory at Harpers Ferry, Va. (now West Virginia) on Oct. 16, 1859, and was hanged for his efforts.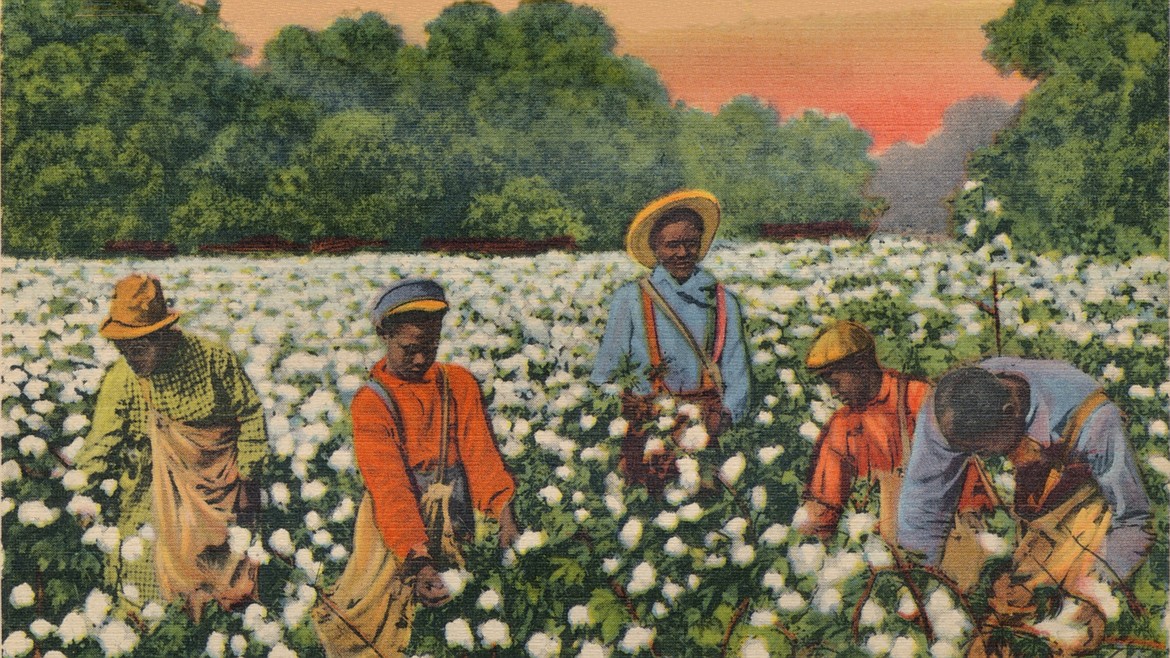 Of the 4.4 million African Americans in the U.S. before the Civil War, almost four million were slaves; meaning that there was an 89 percent chance they lived in slavery.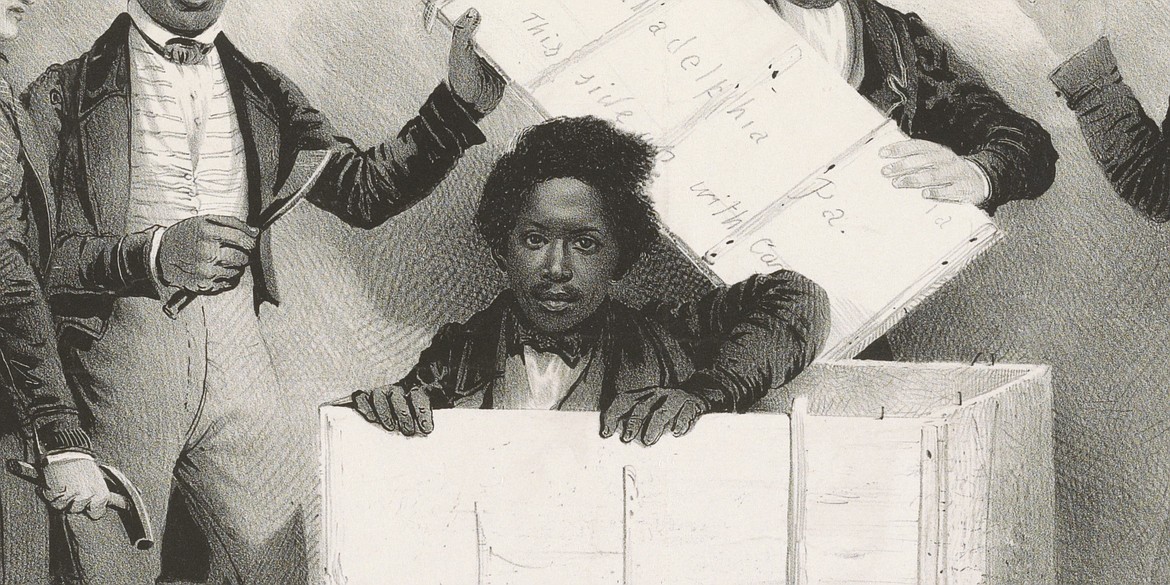 In 1849, slave Henry "Box" Brown, working in a tobacco factory in Richmond, Va., escaped to Pennsylvania by having himself sealed in a box and express mailed to a Quaker abolition society.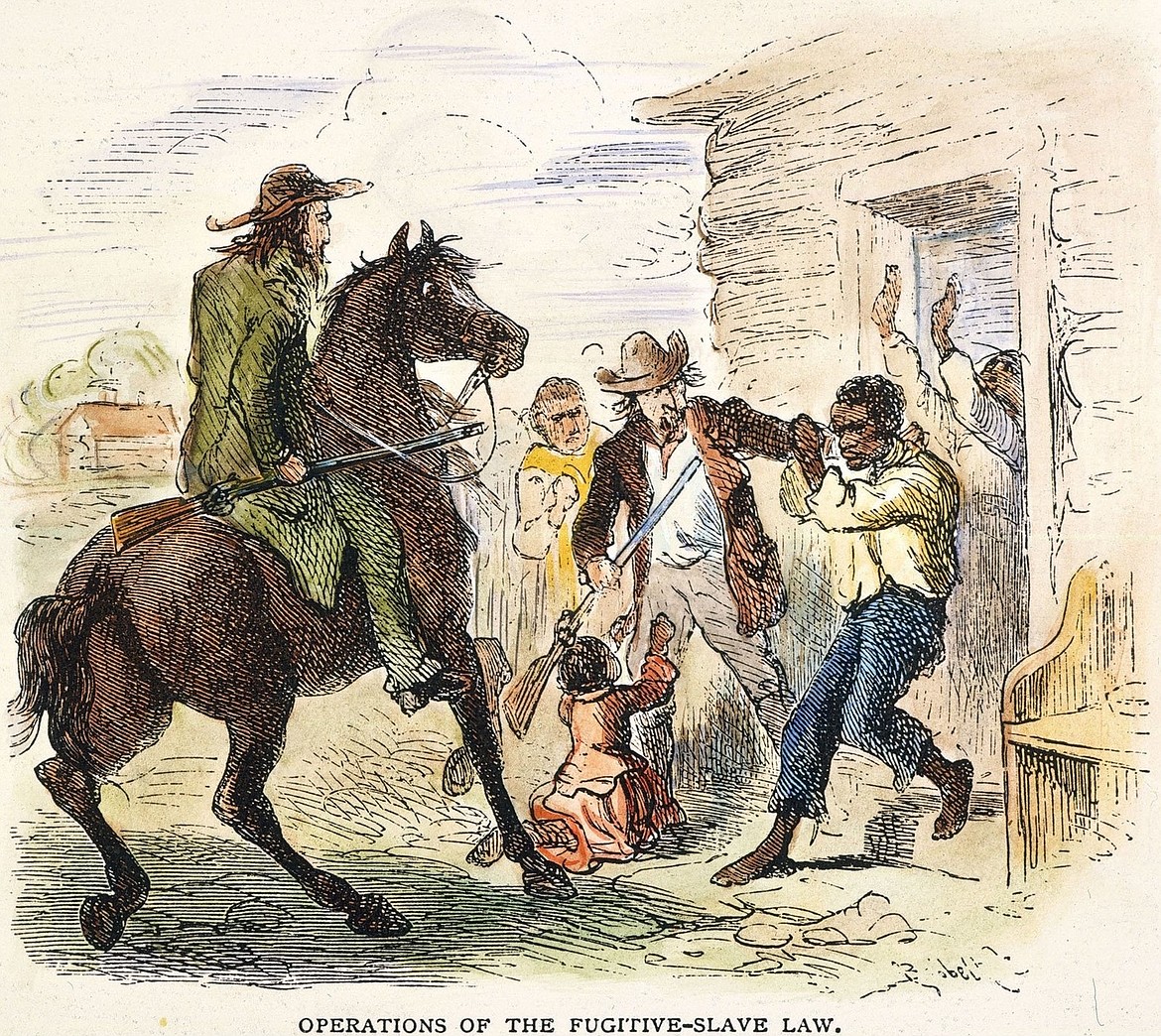 The Fugitive Slave Act of 1850 strengthened an earlier slave law and encouraged slave catchers by offering rewards for catching runaways — even in non-slavery states.
Previous
Next
by
SYD ALBRIGHT
|
March 7, 2021 1:00 AM
Born a slave on a small Dorchester County, Md., tobacco farm in 1820, Harriet Tubman became one of America's most revered abolitionists who escaped a heartless mistress and then devoted the next 10 years to rescuing others from bondage.
Though illiterate, she has become an American icon and her portrait may soon replace Andrew Jackson on the $20 bill — or possibly be on a new $25 bill.
No one is sure exactly when Harriet Tubman was born — most likely in Maryland around 1822. She was named Araminta ("Minty"), one of nine children. Her parents were enslaved and owned by two different families on the east shore of Maryland, and her grandmother came to America on a slave ship, possibly from Ghana.
Minty's mother was named Harriet, but was called "Rit," serving as a cook for Mary Pattison Brodess, who owned the Poplar Neck Plantation in Dorchester County in Maryland. Her son, Edward, was owner of the farm when Minty was born.
Minty's father, Ben, was a skilled woodsman for his owner, Anthony Thompson (later Mary Brodess's second husband), who provided lumber for New England shipbuilders.
Minty had a rough time as a child. When loaned out as a nursemaid she was beaten every time the baby cried — once lashed five times before breakfast, leaving lifelong scars.
She was then hired to set muskrat traps, but the grueling job made her ill and she was sent back to the Brodess farm.
When a trader from Georgia tried to buy Rit's youngest son, Moses, and came to pick the boy up, Rit said, "You are after my son; but the first man that comes into my house, I will split his head open!" The sale was dropped.
When Minty was 13, she was loaned out to a brutal man who almost killed her. While present at a violent confrontation between her boss and a slave attempting to run away, the raging overseer threw a two-pound weight at the man but it hit Minty in her forehead — damaging her for the rest of her life by causing severe headaches, seizures, narcolepsy and fainting spells.
But after the injury, she also started having strange visions and vivid dreams that she believed were premonitions from God.
In 1844 when Minty was about 22, she married a free-born black man, John Tubman. It was not a good match. One report said, "The pair were very different from each other. Harriet was witty with an ebullient spirit and strong will. John Tubman, on the other hand… brash, aloof, and even haughty at times."
Shortly after they married, Minty changed her name to Harriet to honor her mother.
Harriet had been traumatized since she was a child — seeing her three sisters sold off and never seen again.
"The constant threat of being torn away from her family combined with the immense trauma brought on by life as a slave consumed Harriet's psyche," one account said. "It was clear that the only way to keep the family together for good — and save her own life — was to escape."
Harriet tried to persuade her husband to flee to the North where both could live freely. He didn't share her dreams and refused to go with her.
But Harriet had made up her mind.
On March 1, 1849, she heard that the farm owner Edward Brodess was going to sell her and several of her siblings — just like what happened to her three sisters.
Harriet was terrified that she'd suffer the same fate.
"Oh, Lord," she said in a prayer, "If you ain't going to change that man's heart, kill him, Lord, and take him out of the way."
A week later Brodess died.
Because of financial difficulties, his widow, Eliza, continued to plan selling Harriet and several other slaves.
Harriet resolutely planned her escape and urged her brothers, Ben and Harry, to come with her. Escaping slavery was dangerous business, so the trio left the farm under the cover of darkness on the night of Sept. 17, 1849.
Before they had gone very far, the two brothers had second thoughts and decided to return to the farm — and Harriet sadly returned with them.
For two months she plotted another escape. Again, on a dark night she headed alone into the woods, with freedom less than 100 miles north.
She vowed that one day she'd be back to free the rest of her family.
No one knows the exact route she took, but along the way she caught muskrats barehanded and ate them. Harriet knew about the Underground Railroad — a secret network of slave escape routes organized by free and enslaved Blacks, white abolitionists, and other activists.
Frederick Douglass and John Brown were among them.
There were many sympathizing Quakers living in the area around Poplar Neck Plantation, and Harriet is believed to have spent the first night with a Quaker woman, who then gave her directions for the rest of the journey to freedom.
That perilous escape is said to have taken from five days to three weeks to reach the Mason-Dixon Line and the free state of Pennsylvania — reaching that goal by following the North Star.
"When I found I had crossed that line, I looked at my hands to see if I was de same person," she said according to her biographer Sarah Hopkins Bradford. "There was such a glory over everything; the sun came like gold through the trees, and over the fields, and I felt like I was in Heaven."
From the Pennsylvania border, Harriet made her way to Philadelphia where she worked at odd jobs to save money, and planned her vision of helping others escape.
Then in 1850 came the devastating Fugitive Slave Act that forced lawmen to help catch runaway slaves — even in non-slavery states. Slave catchers were delighted.
Harriet changed her plans and decided it was safer to lead her runaways to Canada.
A little over a year after escaping, Harriet returned to Maryland and rescued her niece and children who were about to be auctioned off.
On her third mission, she planned to bring her husband, John, back with her. She was devastated to learn that he'd given up on her and married someone else, stating that he was staying.
During the Civil War, Harriet served the Union Army as a nurse and spy, and led the Combahee River Raid, a military expedition into South Carolina that liberated some 750 slaves. Then the 5-foot-tall heroine turned to promoting women's suffrage and other causes.
While taking in boarders to support her aged parents, she met and married Nelson Charles Davis, adopted a baby girl and led a happy life for 19 years until he died in 1888.
Harriet Tubman's exploits earned her the nickname "Moses" and she became friends with iconic abolitionist Frederick Douglass, who was a "conductor" in the Underground Railroad. "The midnight sky and the silent stars have been the witnesses of your devotion to freedom and of your heroism," Douglass wrote to her. "Excepting John Brown — of sacred memory — I know of no one who has willingly encountered more perils and hardships to serve our enslaved people than you have."
Harriet Tubman also knew John Brown — mainly because Brown's family home in Guys Mills, Pa., was an underground railroad haven for runaway slaves.
They met in Canada in 1858, and Brown nicknamed her "General Tubman." She gave him anti-slavery contacts and information about escape routes, and helped raise money for his abolitionist agenda.
On Oct. 16, 1859, John Brown and his militia raided the federal armory at Harpers Ferry, Va., hoping to start an armed slave revolt and bring an end to slavery. He failed and was hanged for his effort.
Harriet Tubman did not fail. At great personal danger and with a bounty on her head, she made 19 "conductor" trips back to the South after she escaped, and rescued some 70 family members and friends from slavery.
By 1911, her little body was worn out, and she retired to the home for the aged that she established for others. She died of pneumonia in 1913, surrounded by loved ones, and was buried with semi-military honors at Fort Hill Cemetery in Auburn.
Harriet Tubman's last words were, "I go to prepare a place for you."
She had already made a place for herself in the history of the nation.
• • •
Contact Syd Albright at silverflix@roadrunner.com.
• • •
Underground Railroad code words…
People who guided slaves from place to place were called "conductors." Locations where slaves could safely find protection, food or a place to sleep were called "safe houses" or "stations." Those who hid fugitive slaves in their homes, barns or churches were called "station masters." Slaves who were in the safekeeping of a conductor or station master were "cargo."
— Loving2Learn
Harriet Tubman mystery…
Shortly after Tubman settled in Auburn, N.Y., in 1859, she traveled once again to Maryland on a rescue mission, this time returning with a young girl named Margaret, whom Tubman referred to as her niece. Tubman claimed that Margaret was the daughter of a moderately comfortable family of freed Black people, leaving many to wonder why she would have uprooted the child from a stable home. Margaret's resemblance to Tubman, and the pair's unusually strong bond has led to the belief among historians that Margaret was Tubman's own daughter, though her paternity remains unknown.
— Barbara Maranzani, History.com
Why Frederick Douglass didn't smile…
Abolitionist leader and African-American icon Frederick Douglass was always eager to pose for the cameras — not because of ego, but because he believed photography would most accurately portray blacks, and counter stereotype images. He kept a stern face to counter the caricature of "a happy slave." He was more photographed than President Lincoln.
Marriage between free and slave…
In Harriet Tubman's times, marriage between a slave and a free person was common, and more than half of the African American population was free. But those marriages risked being broken up if the slave was sold. Children went with the mother. If she was a slave, the children would be also. Harriet and her free first husband John Tubman didn't have children, but if they had, they would have been born slaves.
Robert E. Lee captures John Brown…
Shortly after Brown took Harpers Ferry, the area was surrounded by local militias. On orders from President Buchanan, Brevet Colonel Robert E. Lee entered the fray with a detachment of U.S. Marines and captured Brown in the Harpers Ferry engine house on Oct. 18, 1859. Ten of Brown's men died, including two of his sons.
— Mark Mancini, Mental Floss
---