HISTORY CORNER: A changing America in the 1950s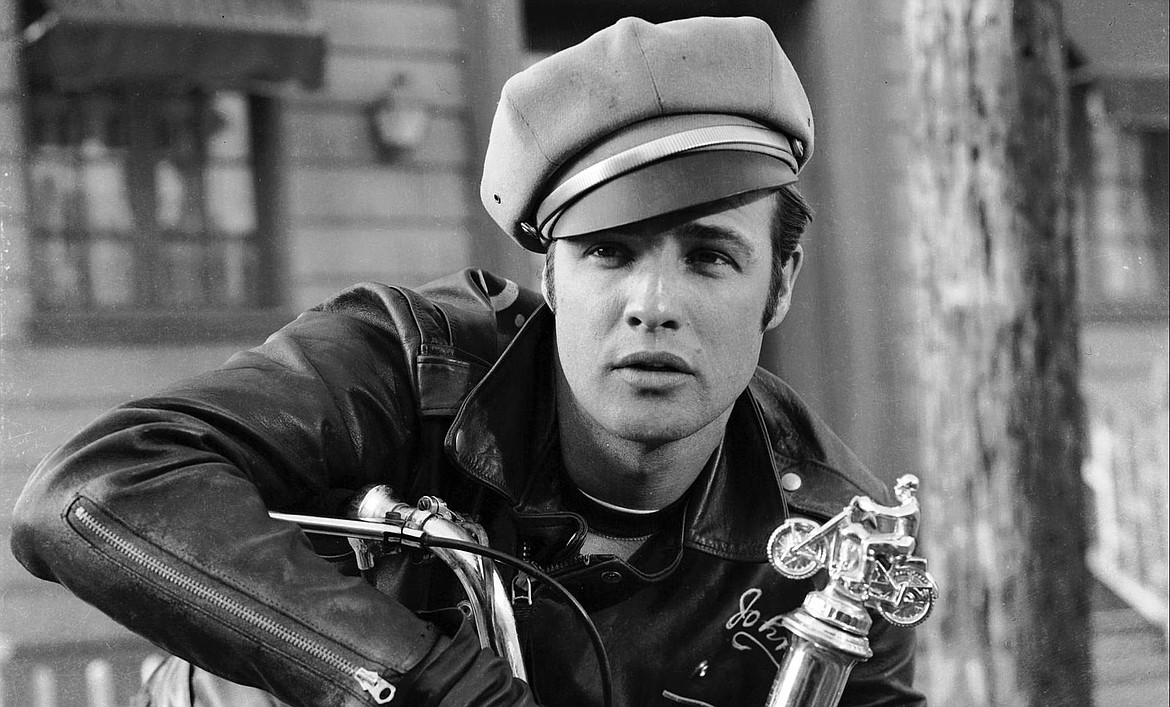 Marlon Brando starred in the 1950s iconic movie "The Wild One" in the role of macho outlaw motorcycle gang leader Johnny Stabler.
PARAMOUNT PICTURES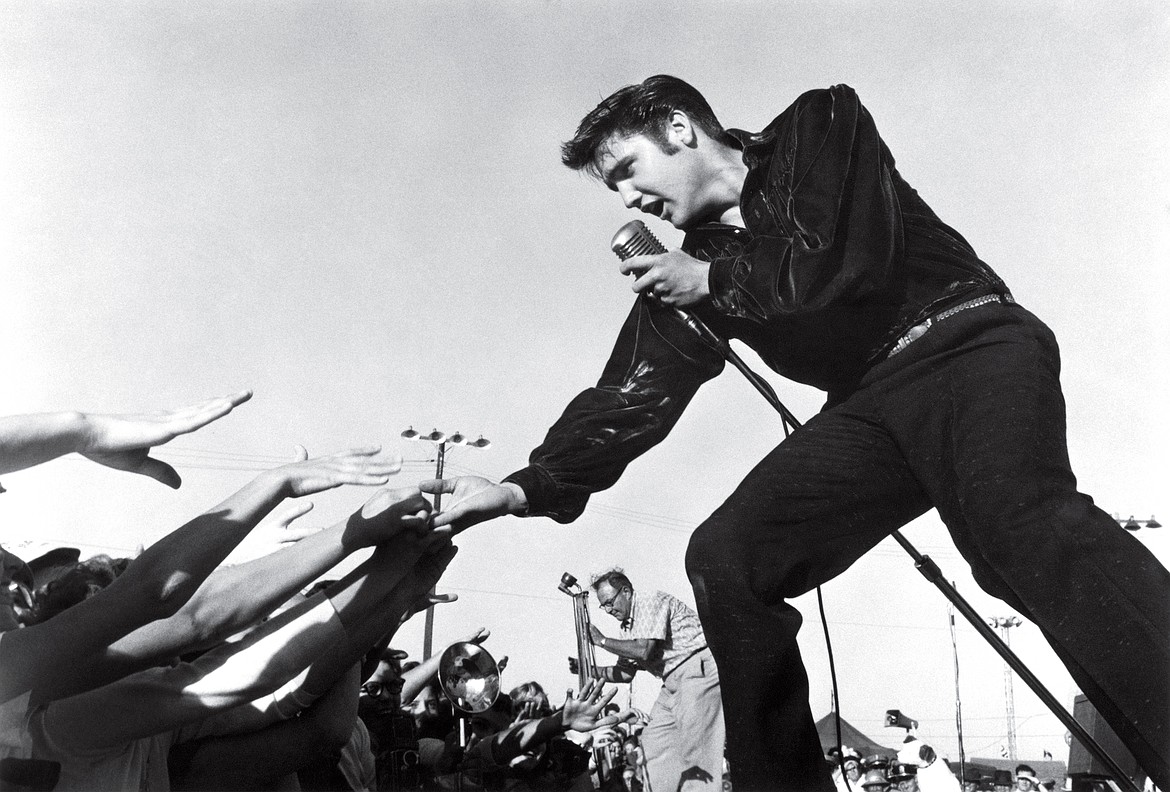 Because of his music and singing style, Elvis became a cultural icon in the 1950s, shown here performing at the Mississippi-Alabama Fairgrounds in Tupelo, Miss. (1956).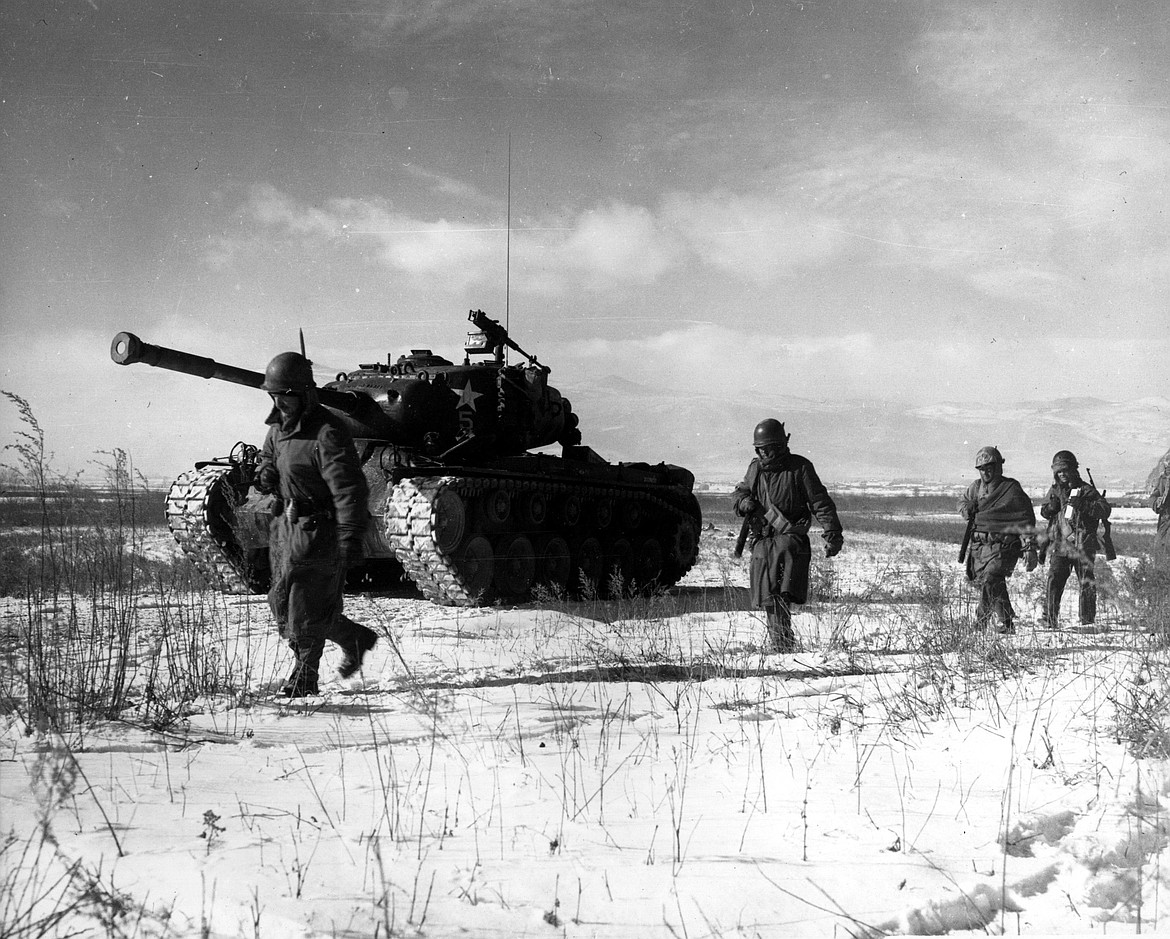 U.S. 1st Marine Division leaving area after Battle of Chosin Reservoir ("Frozen Chosin") during the Korean War (1950).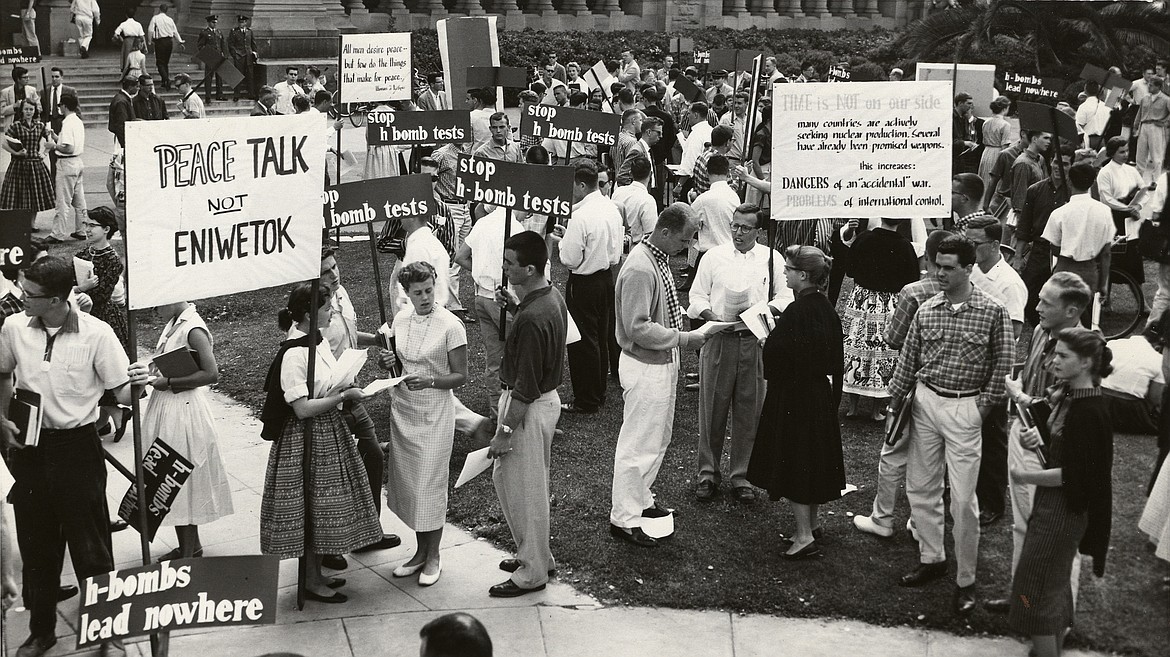 Students at UCLA protesting H-bomb tests at Eniwetok Atoll during the Korean War (1952).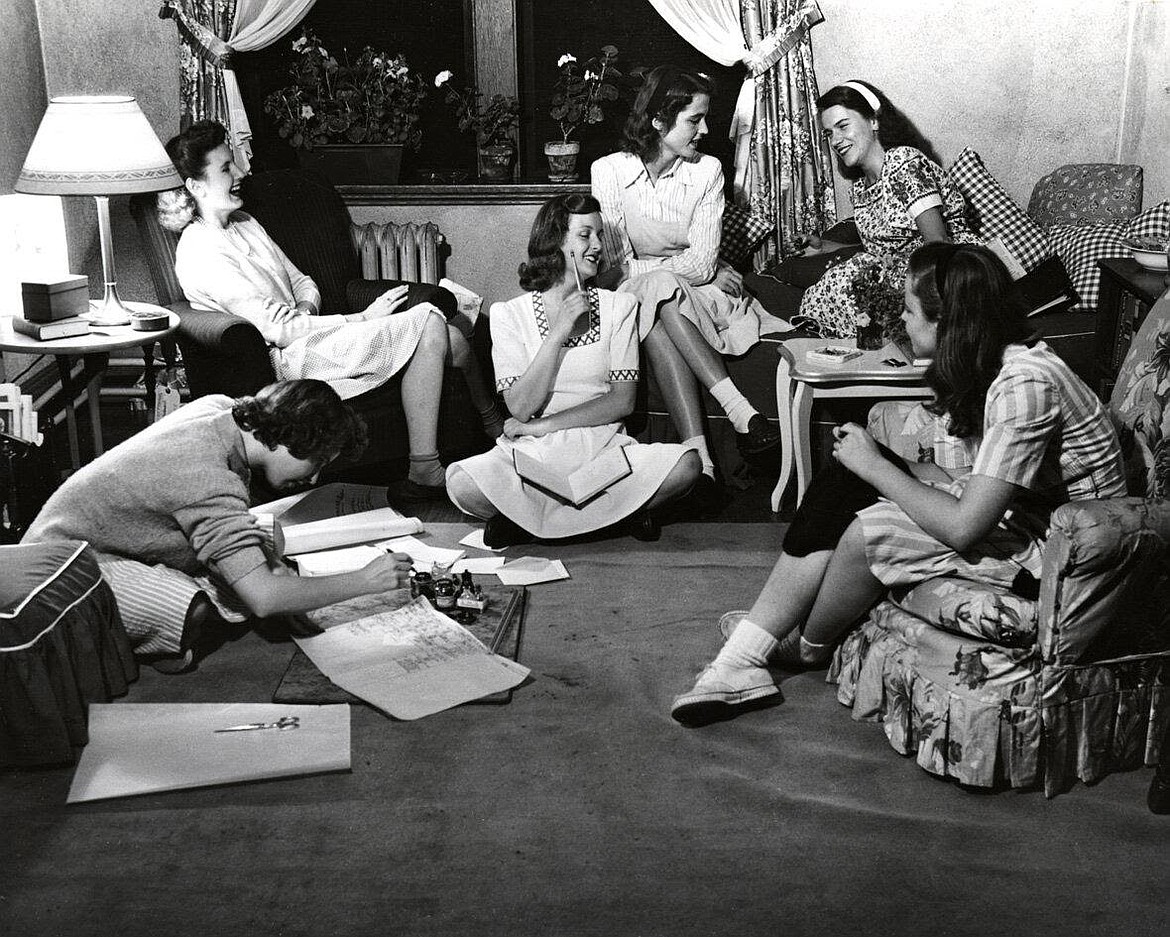 College dorm life in the 1950s.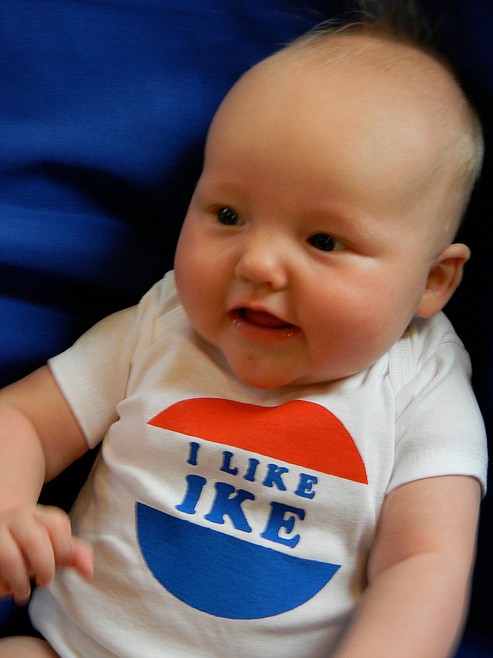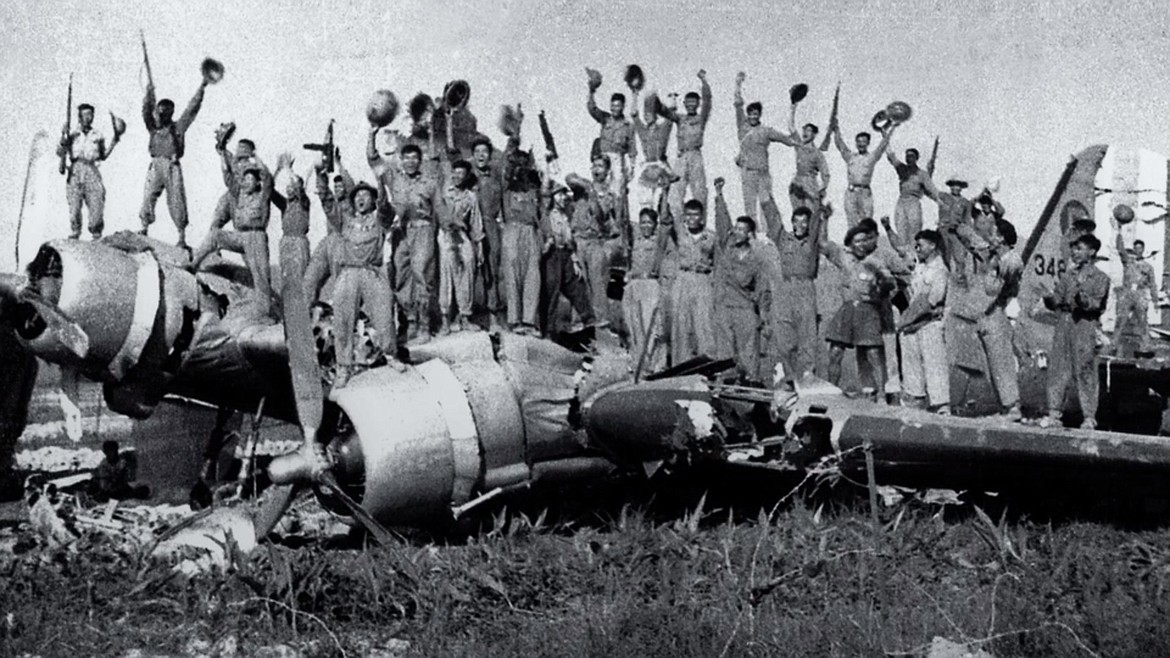 Jubilant Vietnamese Communists at Dien Bien Phu when French forces were decisively defeated, leading to America's involvement in the Vietnam War (1954).
Soviet space scientist with Sputnik 1 before the launch in 1957, with the U.S. sending Explorer I into space just three months later, never again relinquishing the space race to the Russians.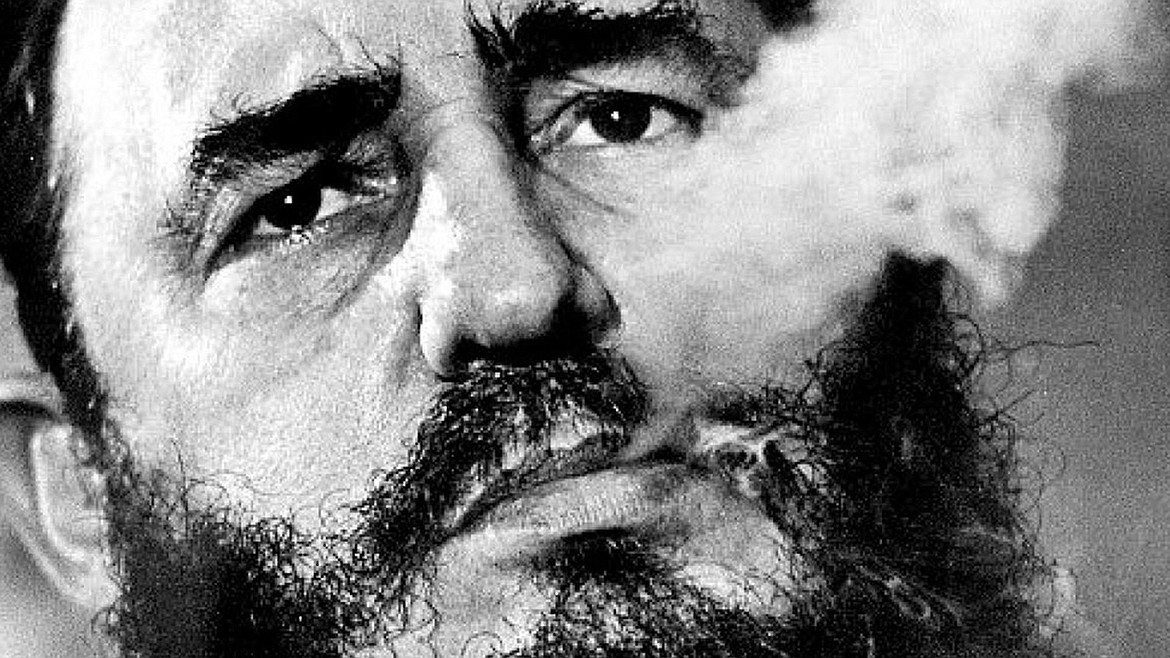 Communist dictator Fidel Castro took over Cuba in 1959 and ruled nearly 50 years, with tens of thousands escaping to the U.S., now home to 2.3 million Cubans.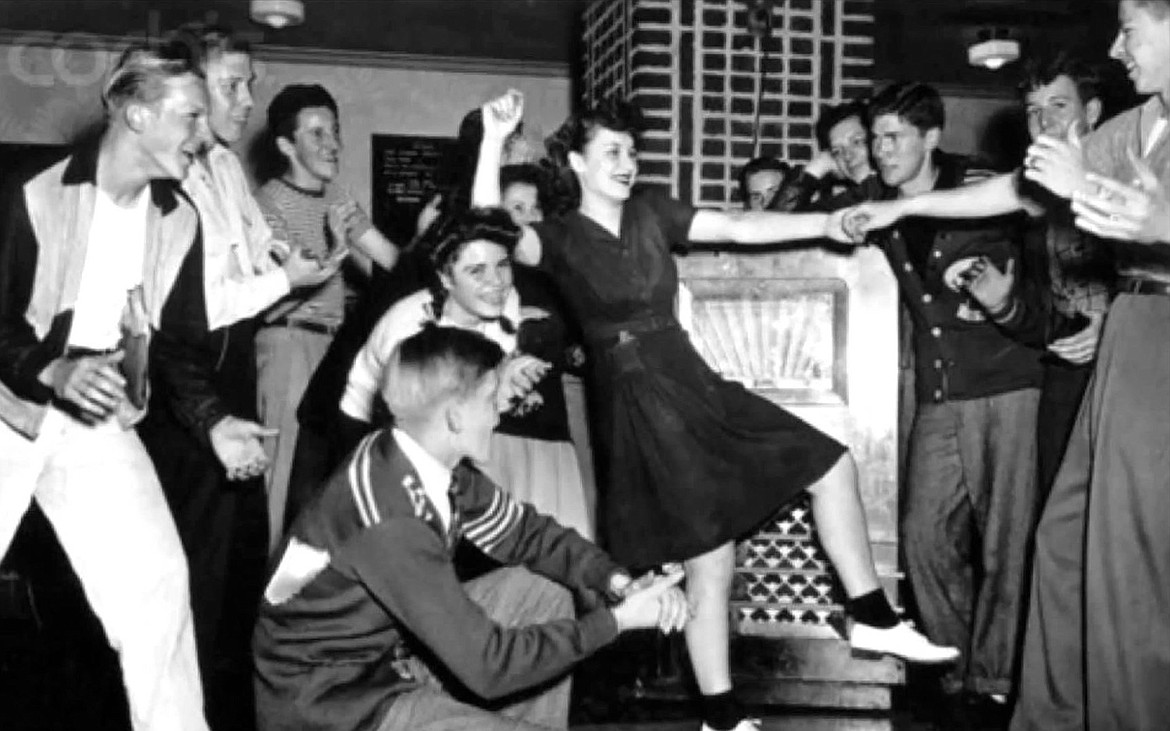 Dancing to jukebox music in the 1950s.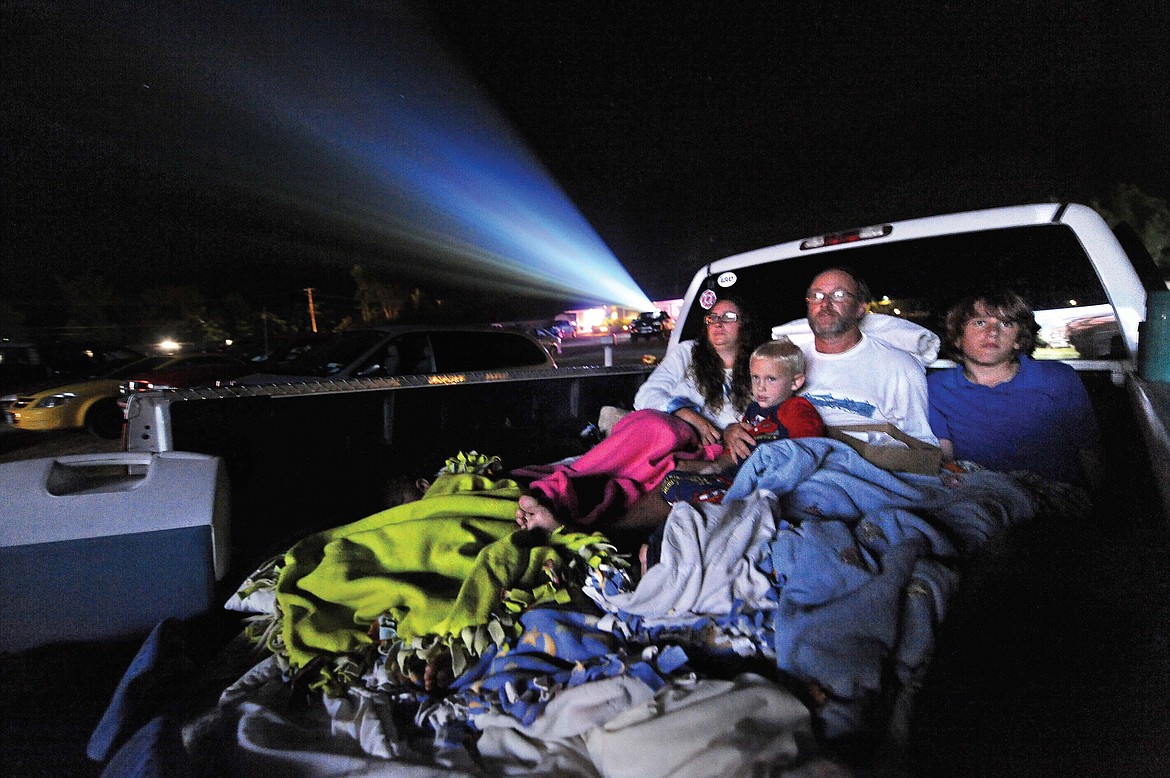 Drive-in movie theaters were invented in the '30s, but were few in number, becoming wildly popular in the 1950s.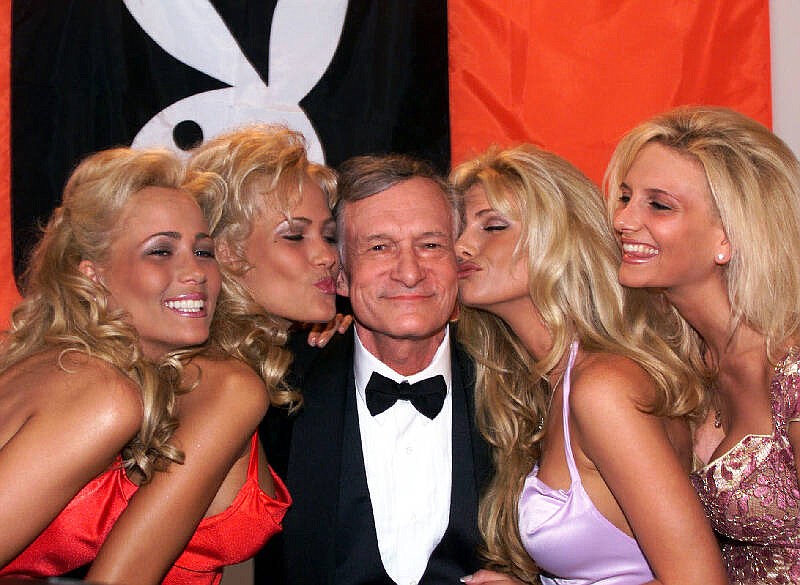 Playboy founder Hugh Heffner and his "bunnies" became cultural icons starting in 1953 and considered by many to have helped move American culture away from traditional mores.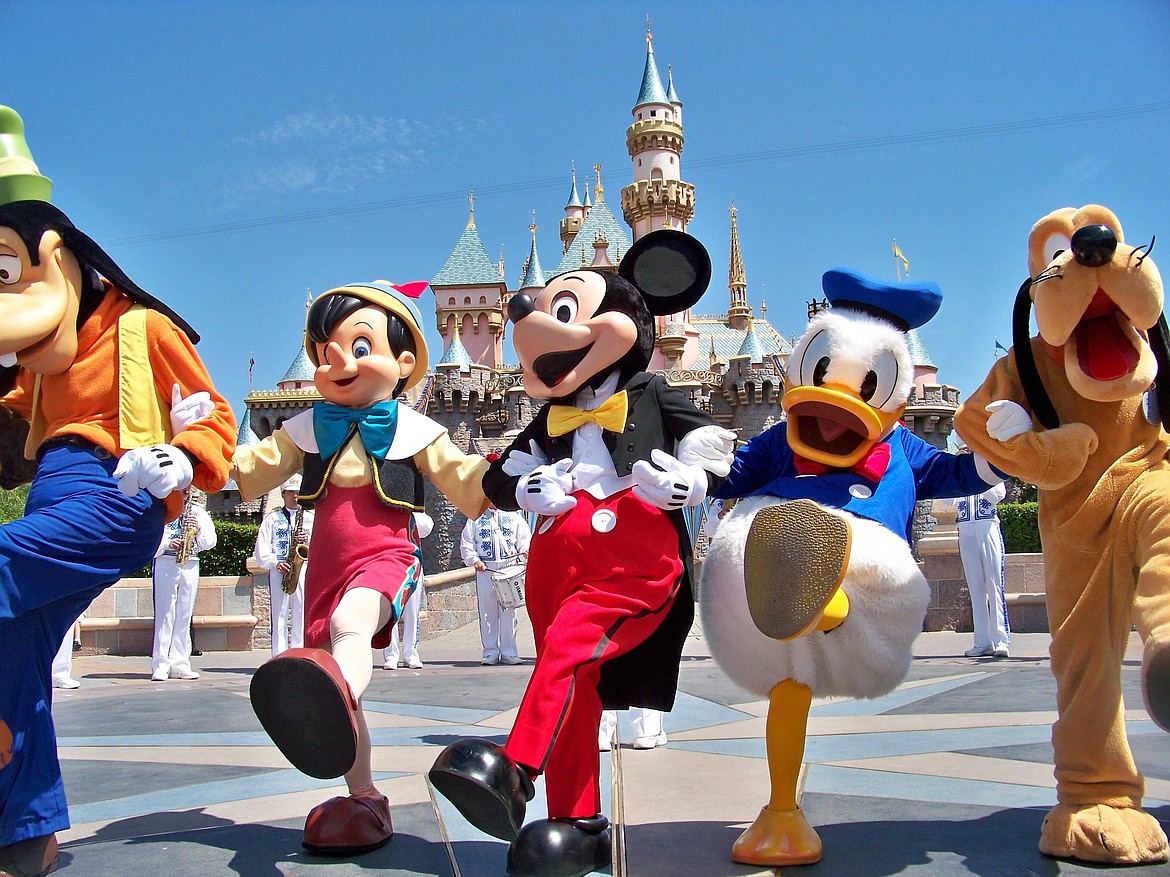 Disneyland was born in 1955 on 160 acres in Anaheim, Calif., bringing happy entertainment to children and adults ever since, with Disney characters cultural icons since the early '30s.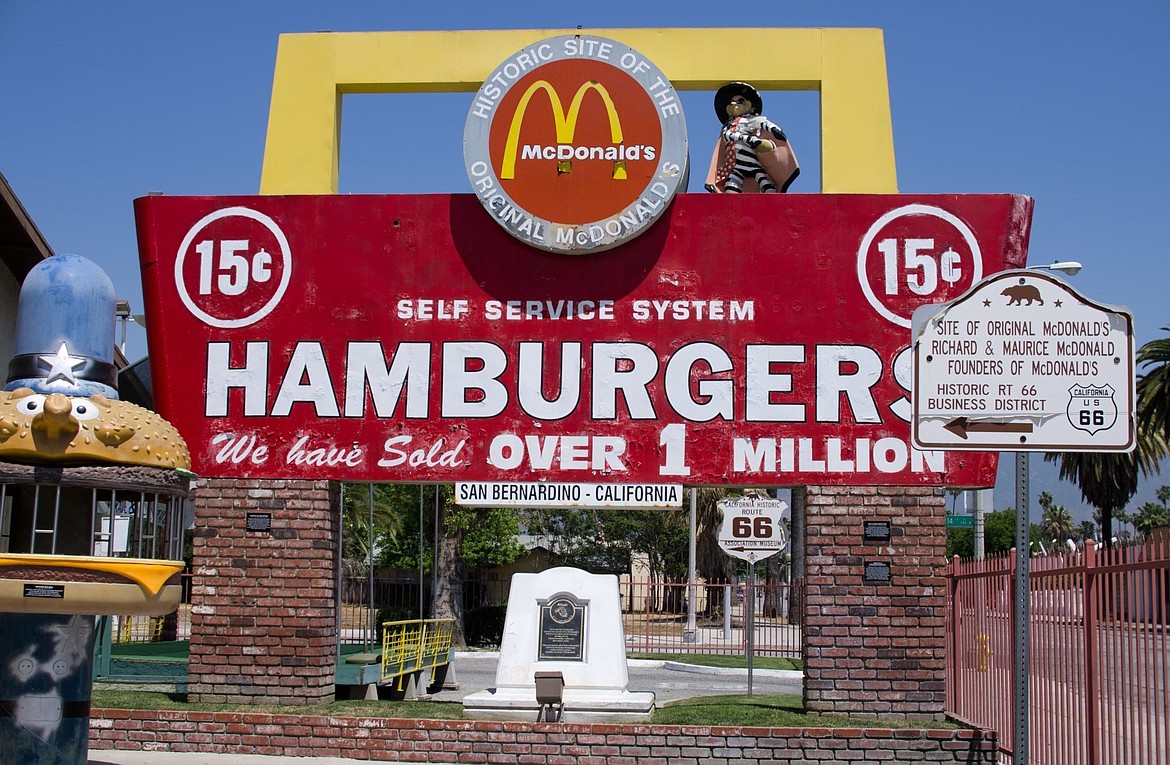 Founded in 1955, McDonald's became a worldwide symbol of America, this photo showing the historic first McDonald's site on the old Route 66 in San Bernardino, Calif.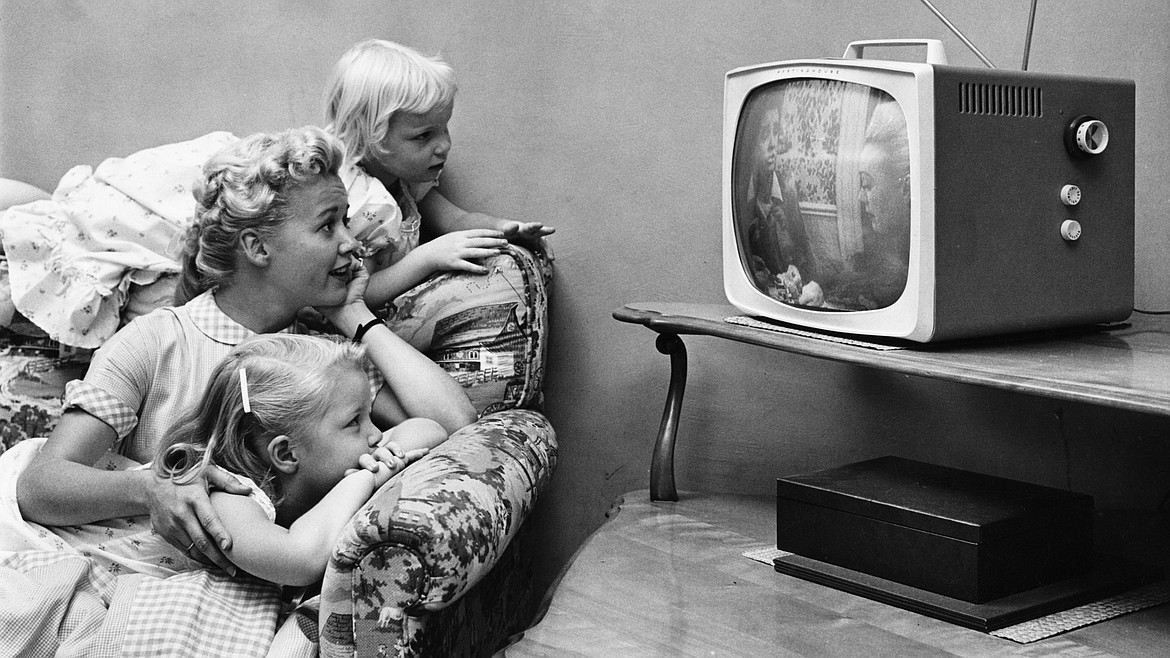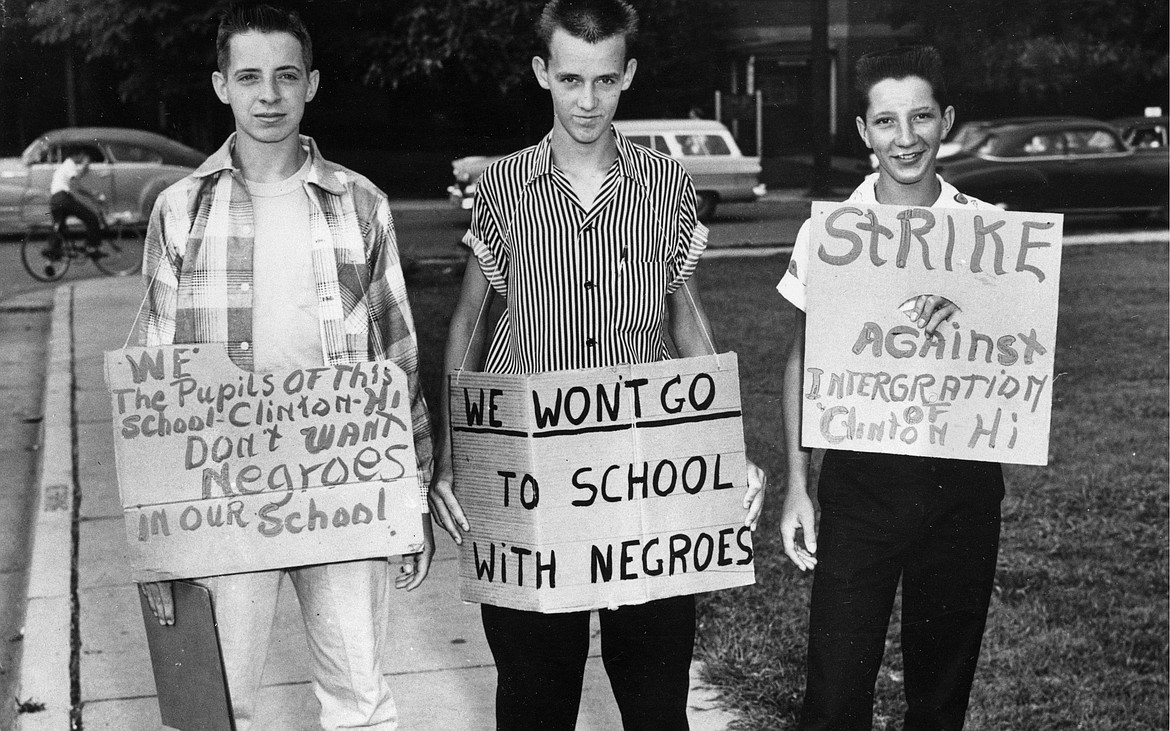 Racial segregation in schools officially ended in America in 1954 with the U.S. Supreme Court upholding judgement in the Brown v. Board of Education case in Kansas, declaring state segregation laws unconstitutional.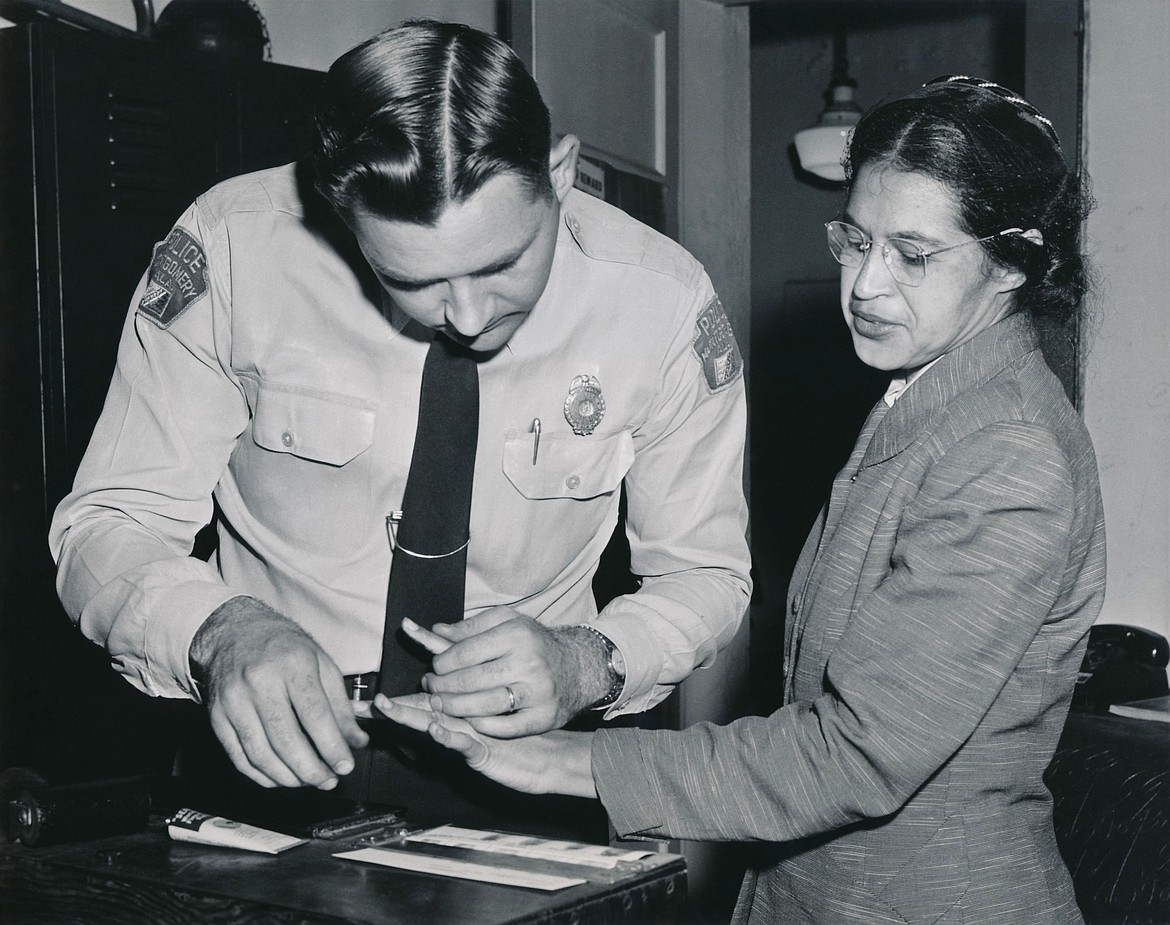 Rosa Parks, seamstress and local secretary of NAACP being fingerprinted by Deputy Sheriff D.H. Lackey in Montgomery, Ala., for not giving up her seat on a bus to a white person, triggering a bus boycott (1956).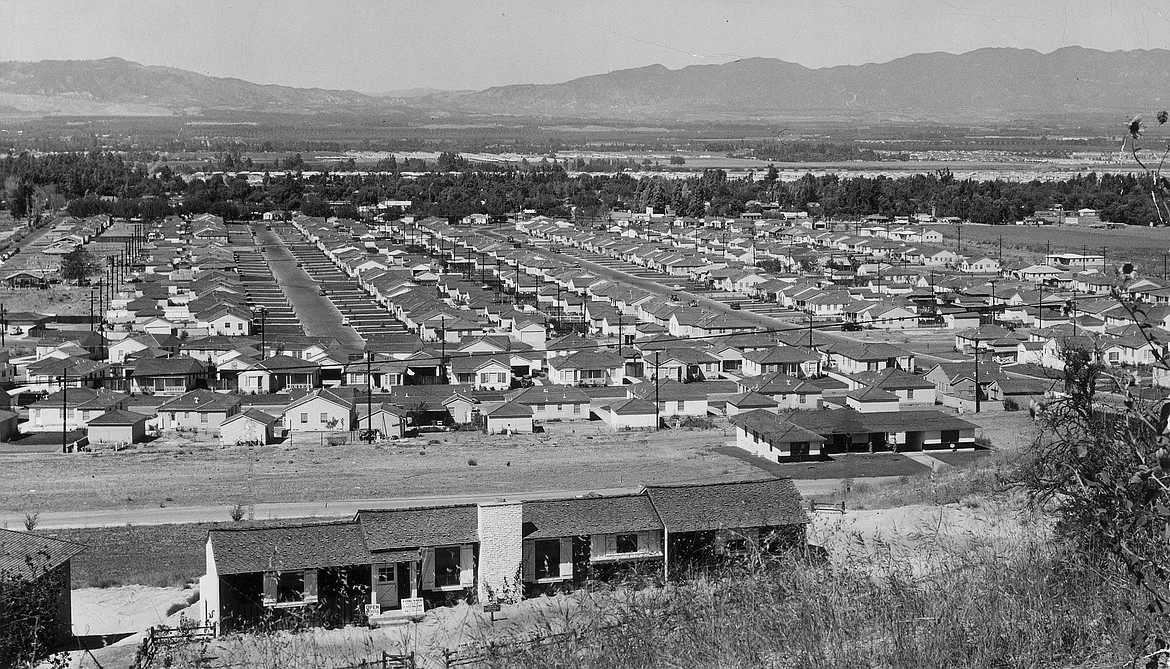 Cookie-cutter housing like this one in Los Angeles sprang up around the nation after World War II when wages went up and GI loans made owning a home possible for many more Americans.
Previous
Next
by
SYD ALBRIGHT
|
January 24, 2021 1:00 AM
It was the best of times and it was the worst of times. Baby Boomer kids were growing up, there was more money to spend, a dark-haired singer name Elvis was gyrating to Heartbreak Hotel, "Where I'll be — where I get so lonely, baby… so lonely, I could die…" — and audiences went crazy.
Drive-in movies and drive-in restaurants were all the rage.
Old-timers will remember rolling down the car window as a pretty waitress balancing an order of hamburgers, fries and sodas, placed it on the tray attached to the window.
And they'll remember cruising down Main Street on Saturday nights in the jalopy their parents bought for them.
Like today, there were the school plays, proms, pom-poms, ball games and the beach, lake or river — good wholesome stuff.
And no distracting smartphones!
Misbehaving at school usually found parents were on the side of the teacher or principal.
Boys delivered papers and girls baby-sat.
During the 1950s, it seems like there was a paradigm shift from working hard to being entertained — not to denigrate the enormous creativity and productivity also taking place.
Some of those cultural changes were good — some bad.
It was good that segregation was thankfully ending, but sad that traditional norms in morality, courtesy, table manners and dress were beginning to erode.
Women who worked in factories during the war while the men were away fighting returned to being moms and housewives.
All of this can be debated, but generally, those were good times.
Then suddenly, another war broke out on the other side of the world, draft boards were humming and World War II vets were being called back into uniform.
In Washington, a Wisconsin senator was looking for Communists under every bush, while an American president that you couldn't help but like was watching it all from the White House.
In Europe everything was changing too, with the Soviet Union rattling its sabers as Winston Churchill intoned, "An Iron Curtain has descended across the continent."
Families would huddle around the newly introduced television sets with their tiny screens enjoying "I Love Lucy," "Ozzie and Harriet," "The Lone Ranger" — and professional wrestling on Friday nights.
Then came the war news from Korea telling of the horrors of Porkchop Hill and the "Frozen Chosin," followed by images of the wounded being evacuated to Japan, and flag-draped coffins going home.
Once again, Gold Star pennants began appearing in neighborhood windows.
Three years later in June 1950, the shooting stopped, and endless years of so-called "peace talks" began at Panmunjom.
Meanwhile, back home Depression Era parents were sending their kids to college — long before computers rescued students from spending hours thumbing through index cards.
Fraternities and sororities were in high gear and a girl wearing her boyfriend's fraternity pin meant they were "engaged to getting engaged."
It was still fashionable for young men to give their girlfriend an orchid corsage on formal dates, pay for dinner and a movie and open the car door for her. That all seems so quaint in these times — but there was something nice about it.
All that ended by the 1960s — doomed by women's lib and a host of other culture-changing events.
The 1950s decade is considered the Baby Boomer generation — those born between 1946 and 1964. World War II was over and America was heading back to normal. The country hadn't been "normal" for a long time.
The Greatest Generation — a term penned by longtime NBC news anchor Tom Brokaw — was born between 1901 and 1927.
They lived through the pizzazz of the "Roaring Twenties," the stock market crash of 1929 and the Great Depression that followed. Their kids were the Silent Generation — born between 1927 and the end of the world war in 1945.
Culture changes with all generations. The 1950s was a time when change was moving faster and old-time values were giving way to today's high-tech free-wheeling America.
So, what are some of those "traditional values?"
Americans value the right to be free, be self-reliant and independent and have an equal opportunity to achieve the American Dream through hard work in a nation "under God, indivisible with liberty and justice for all."
"The values of the culture are largely unconscious," says Maryanne Datesman, founder of Vintage American Ways. "So, these are what has allowed the United States to become a country that can take in immigrants literally from all over the world with all kinds of ideas, values, customs and whatever, and make them into Americans — make them into one people and create a national identity."
In the years following World War II, America had reverted to traditional moral standards, but in the 1950s, that started to unravel.
Sexual conduct was becoming freer with the advent of more revealing clothing — bikinis, for example — and risqué publications like Playboy, followed by even raunchier magazines like Penthouse and Hustler.
Howard Hughes' sexy movie "The Outlaw" starring a buxom Jane Russell delighted the younger generation, while shocking their parents.
Playboy led the cultural change with its first edition featuring a nude Marilyn Monroe, taken from a girlie calendar.
"Though many can argue the moral or social impact of Playboy, whether for better or for worse, no one can deny the style and class that the early magazine possessed," writes Heffner biographer Gabe Paoletti.
"Playboy was about projecting the image of the sophisticated bachelor, and much of creating that image was about presenting Hugh as the embodiment of those ideals."
Old-school parents who lived through times of Depression and war were outraged at what was happening. So were churches — such as a Louisiana pastor who chastised Playboy for encouraging young men to view themselves as "pleasure-seeking individuals for whom sex is fun" and women as "play things."
Post-war American culture was far more conforming than today. Some of it was good; some not so good.
Campus dress was commonly sweater and skirt, white sox and saddle shoes, while the men wore jeans or polished cotton trousers. Grooming was mostly "old school" — except for the "butch" and "flat-top" haircut.
Other things were changing in the '50s besides culture.
New technology was making life easier and more fun — washing machines, kitchen appliances, television, cars with power steering, transistor radios, 33-rpm records, stereo, antihistamines, Saran Wrap, first organ (kidney) transplant, electric guitar, synthesizer, tape recorder and more.
Wages went up and people could afford those things, and there was less drudgery in life.
One feature of life in the 1950s that was different was housing. With more money becoming available and war veterans taking advantage of GI Bill funding, young families could afford buying a home.
Housing tracts exploded all across America, with single family homes quickly gobbled up.
Sadly however, many of those developments were mass-produced, tastelessly designed cookie-cutter homes. In many areas — such as Southern California — beautiful citrus orchards were bulldozed into history and replaced with those housing tracts.
But at least many more Americans would become homeowners.
In the 1930s after Walt Disney created Micky Mouse and his pals, he dreamed of featuring them in a theme park. That dream came true when he opened Disneyland in California in 1955.
That same year, Ray Kroc converted a hamburger cafe in San Bernardino, Calif. — founded in 1940 by Richard and Maurice McDonald — into what today is McDonald's, the world's largest restaurant chain.
In 1953, Stanley Kramer produced an iconic film, "The Wild One," a story about an outlaw motorcycle gang that invaded a small town in California. Rising star Marlon Brando played the role of Johnny Stabler, leader of the gang.
Virtually everything the gang did was a rebellion against the traditional culture and may have been a metaphor of the times.
A huge difference between the 1950s America and our nation today is the difference in the political scene.
In light of the tumultuous presidential election of 2020, rampant with vitriol, anger, violence, voting chicanery and lies, the 1950s started with World War II hero Dwight D. Eisenhower as a Republican president. Democrat Sam Rayburn was Speaker of the House.
The two leaders got along just fine. They were not enemies, and both sides considered the Democratic Party "the loyal opposition."
How the world has changed since then.
Maybe the years of the 1950s were the last flickering light of the "good old days."
• • •
Contact Syd Albright at silverflix@roadrunner.com.
• • •
Disneyland dedication…
"To all who come to this happy place: Welcome! Disneyland is your land. Here age relives fond memories of the past, and here youth may savor the challenge and promise of the future. Disneyland is dedicated to the ideals, the dreams, and the hard facts that have created America, with the hope that it will be a source of joy and inspiration to all the world."
— Walt Disney, July 17, 1955
What started in the year 1950?
Peanuts comic strip first appeared in newspapers, Dunkin' Donuts, Club Med, FBI's Ten Most Wanted list, Diners Club credit card becomes the first multi-company credit card, Walton's 5 & 10 store — now Walmart, Minute Rice and disposable diapers.
1950 McDonald's prices…
Cheeseburger 19 cents, hamburger 4 cents less, fries, soft drinks and coffee a dime, and 15 cents for a malted milk or shake.
Other events of the 1950s…
First organ transplant — kidney (1950), first color TV (1951), start of rock-and-roll music, Queen Elizabeth is crowned (1953), DNA double helix discovered, Soviet dictator Joseph Stalin dies (1953), Julius and Ethyl Rosenberg convicted and executed for spying for the Russians (1953), birth control pill introduced (1954), U.S. Navy commissions USS Nautilus, the first atomic submarine (1954), cigarettes cause cancer report released by the government (1954), Winston Churchill reelected prime minister (1955), Alaska and Hawaii become states (1959).
Request for reader help…
Julius and Ethyl Rosenberg were convicted of treason and executed in the electric chair at Sing Sing prison in New York in 1953. Internet sources list them as "the first Americans executed for treason (or spying) during peacetime." Nowhere does it say they were the last. History Corner could not find the name of the last person executed in the U.S. for treason after them. Were the Rosenbergs the last?
---