Fire consumes Hayden Lake home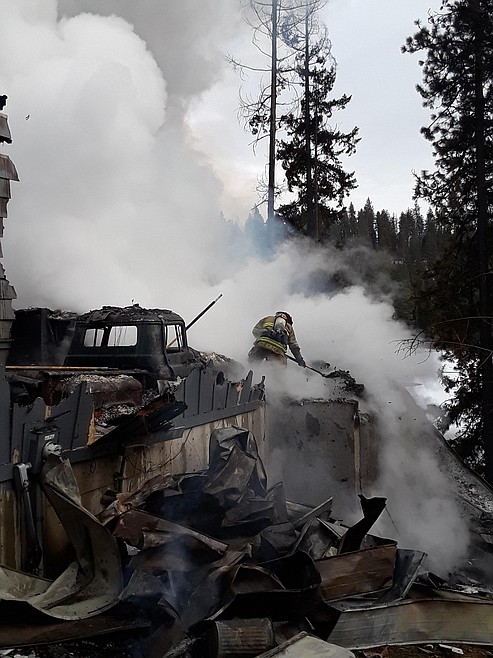 A firefighter tackles the fire that claimed a house on North Samhill Trail along Hayden Lake Monday. The three-level home was completely destroyed. (CRAIG NORTHRUP/Press)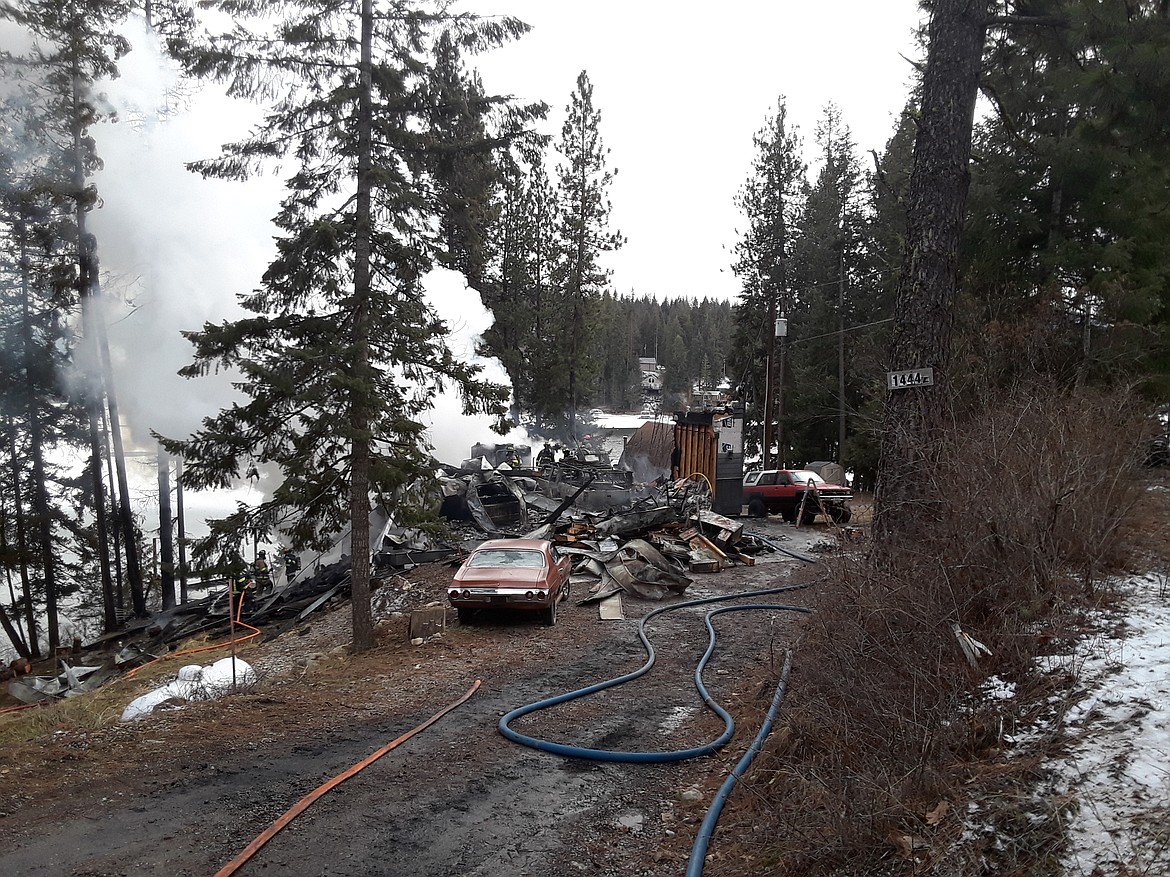 A Hayden Lake couple reportedly left to run errands for neighbors in need Monday morning, only to return to find their three-level home destroyed. (CRAIG NORTHRUP/Press)
Previous
Next
by
CRAIG NORTHRUP
Staff Writer
|
February 9, 2021 1:09 AM
Firefighters from multiple jurisdictions were unable to save a home along the northernmost reaches of Hayden Lake Monday.
Northern Lakes Fire, Spirit Lake Fire and Coeur d'Alene Fire responded to the call that came into dispatch at 10:16 a.m. about a structure fire on North Samhill Trail. Chris Larson, deputy fire marshal for Northern Lakes Fire District, said the Northern Lakes crews knew before they even arrived at the scene the fire had fuel to burn.
"When we pulled out of the station, we could see a black header," he said. "That meant it had a lot of fuel. It was a fully-involved structure fire by the time we got here."
Larson said the homeowners — longtime residents of the Hayden Lake area — had built the home and moved into the three-level main house in 2019, and that the couple had left the premises Monday morning to get groceries and supplies for struggling neighbors, only to be called back with the first reports of the fire.
"It's a really tight-knit community up here," Larson said.
No one was injured in the blaze, though the property casualties include vintage cars and trucks. As of 3 p.m., what was left of the home was still smoking.
"This is going to burn, probably, for the next two or three days, just because there's so many hot spots in the pile in there," Larson said. "It'll probably be a week before everything cools down."
The cause of the fire is under investigation.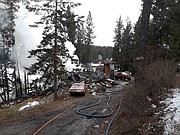 Recent Headlines
---