HISTORY CORNER: After the mutiny on the Bounty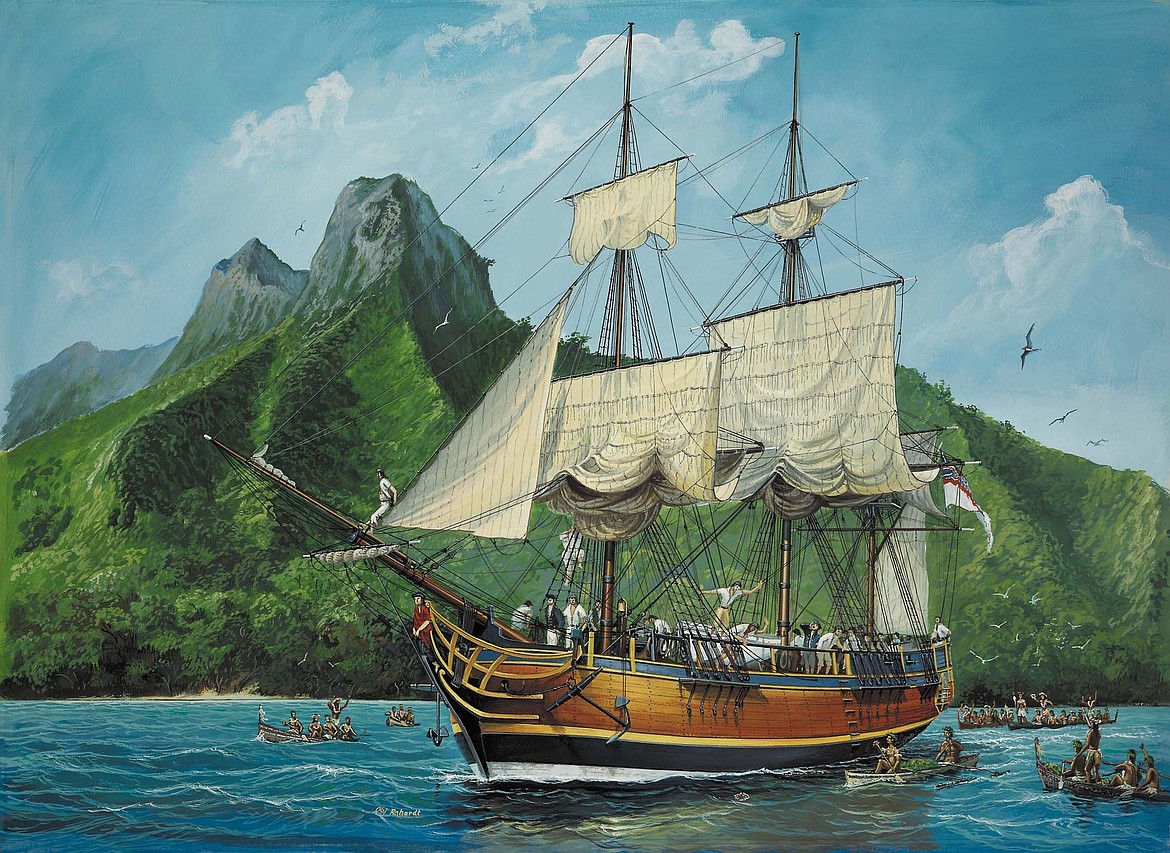 Painting of HMS Bounty arriving at Tahiti to gather breadfruit tree saplings to plant in British territories in the West Indies as inexpensive food to feed the slaves, but the mission was uncompleted due to the mutiny.
GOOGLE IMAGES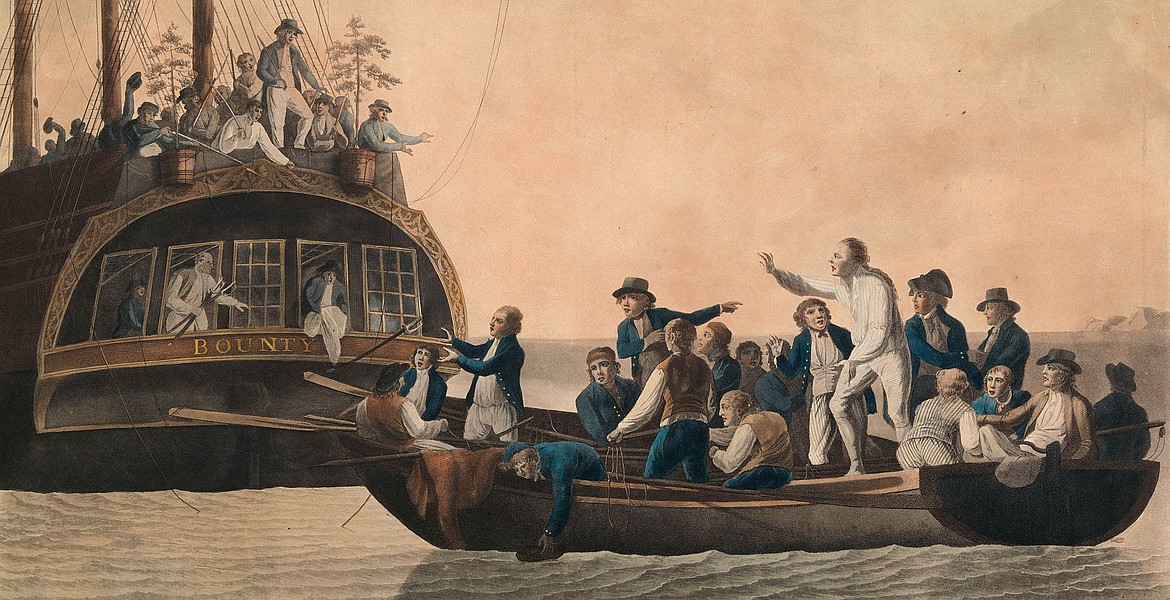 Captain William Bligh and 18 loyal crewmembers were set adrift in the South Pacific by mutinying crew (1789).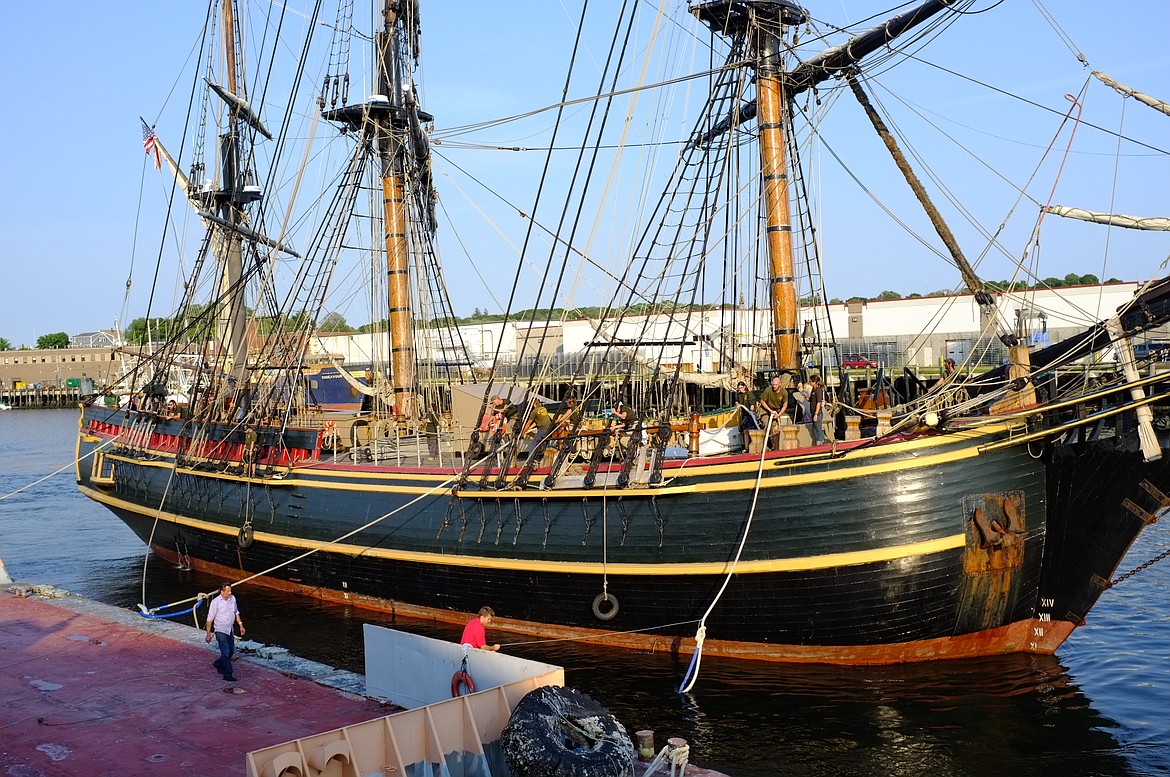 Modern day replica of HMS Bounty moored permanently in St. Petersburg, Fla., until it sank in a hurricane, was built in Nova Scotia and sailed to Tahiti for filming "Mutiny on the Bounty" and was scheduled to be burned in a scene, but Maron Brando (who played Fletcher Christian) objected and the ship was spared.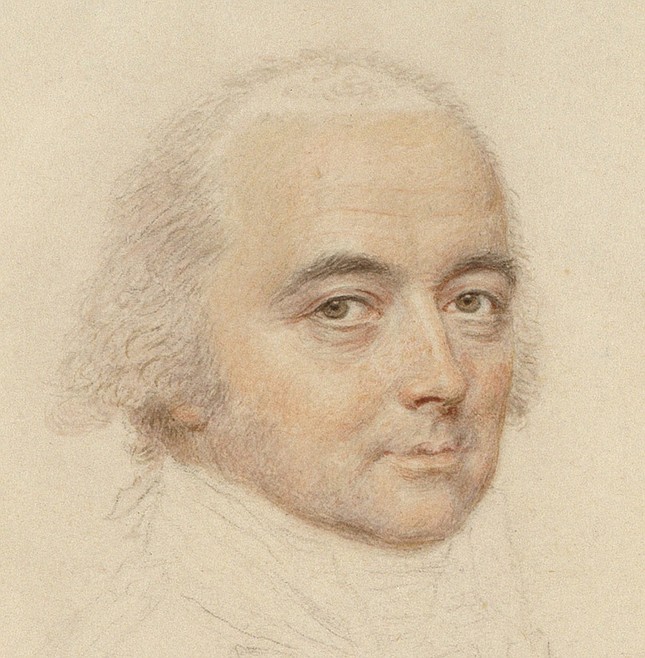 Captain William Bligh (1754-1817), later governor of New South Wales, then Vice Admiral was a lieutenant when he captained the HMS Bligh.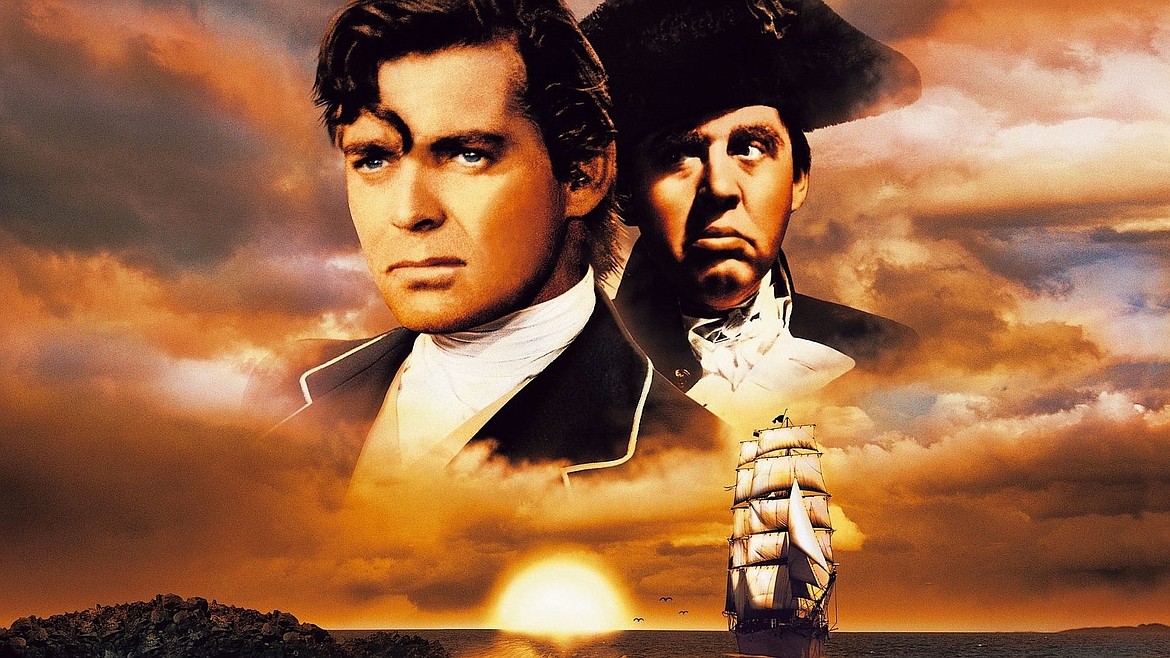 Clark Gable as mutiny leader Fletcher Christian and Charles Laughton as Captain Bligh in the 1935 version of the movie "Mutiny on the Bounty."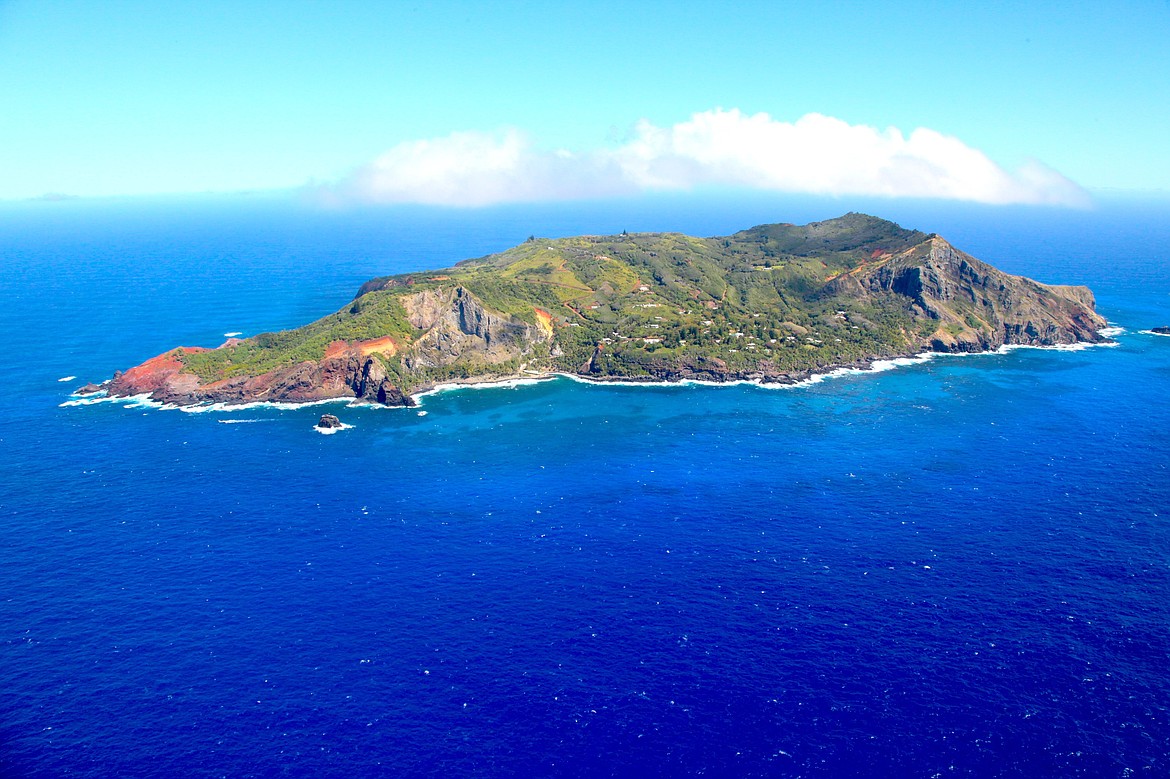 Pitcairn Island today, 1,400 miles southeast of Tahiti.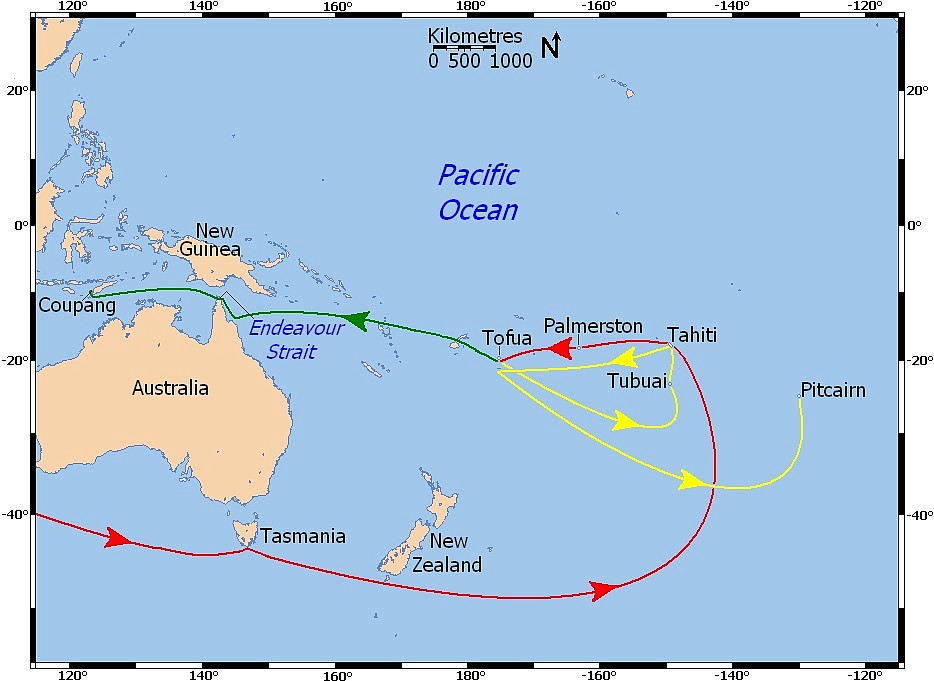 Captain Bligh's sea path from England to Tahiti, then his route to Timor shown in a green dotted line from Tofua westward, after being set adrift in an open boat with 18 other crewmembers following the mutiny on the Bounty.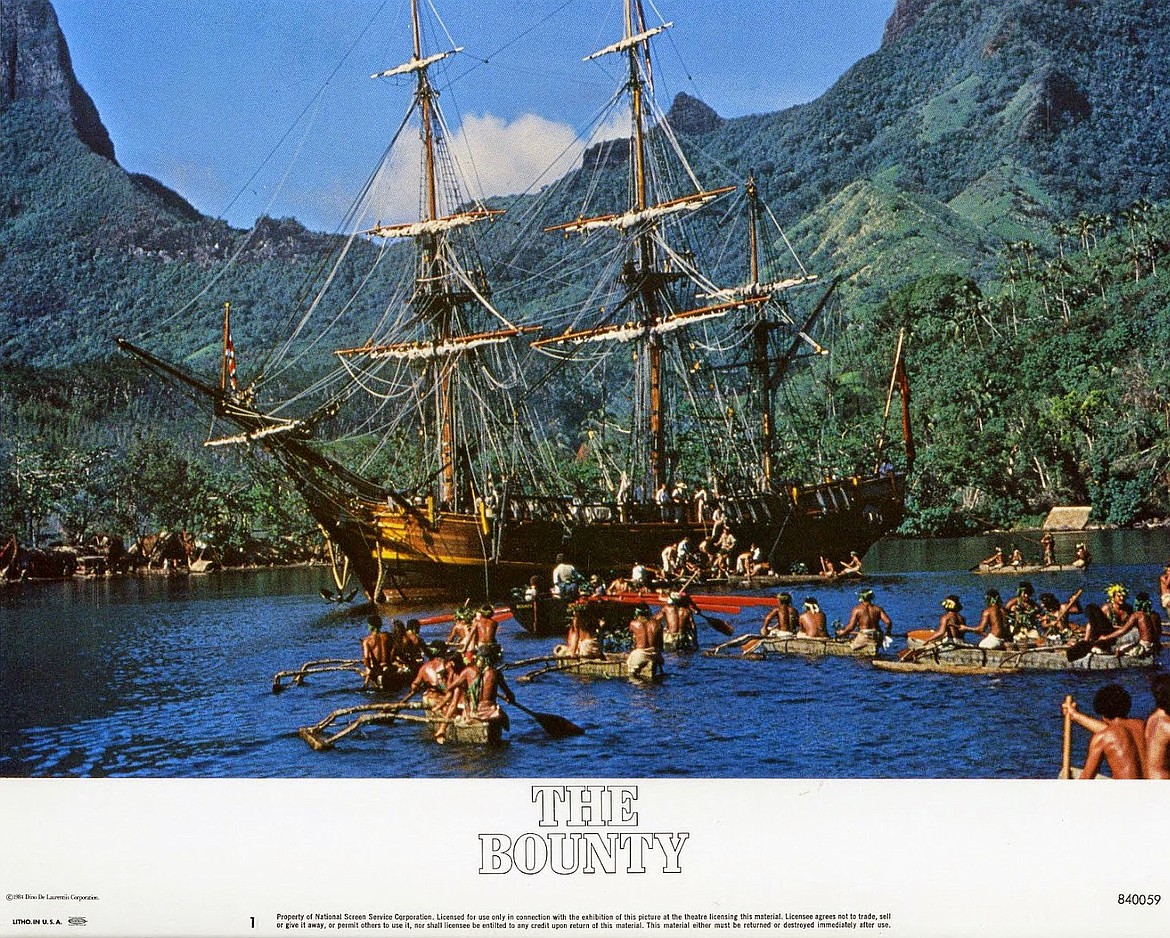 Scene of natives welcoming HMS Bounty to Tahiti from "Mutiny on the Bounty" movie (1962), starring Marlon Brando and Trevor Howard.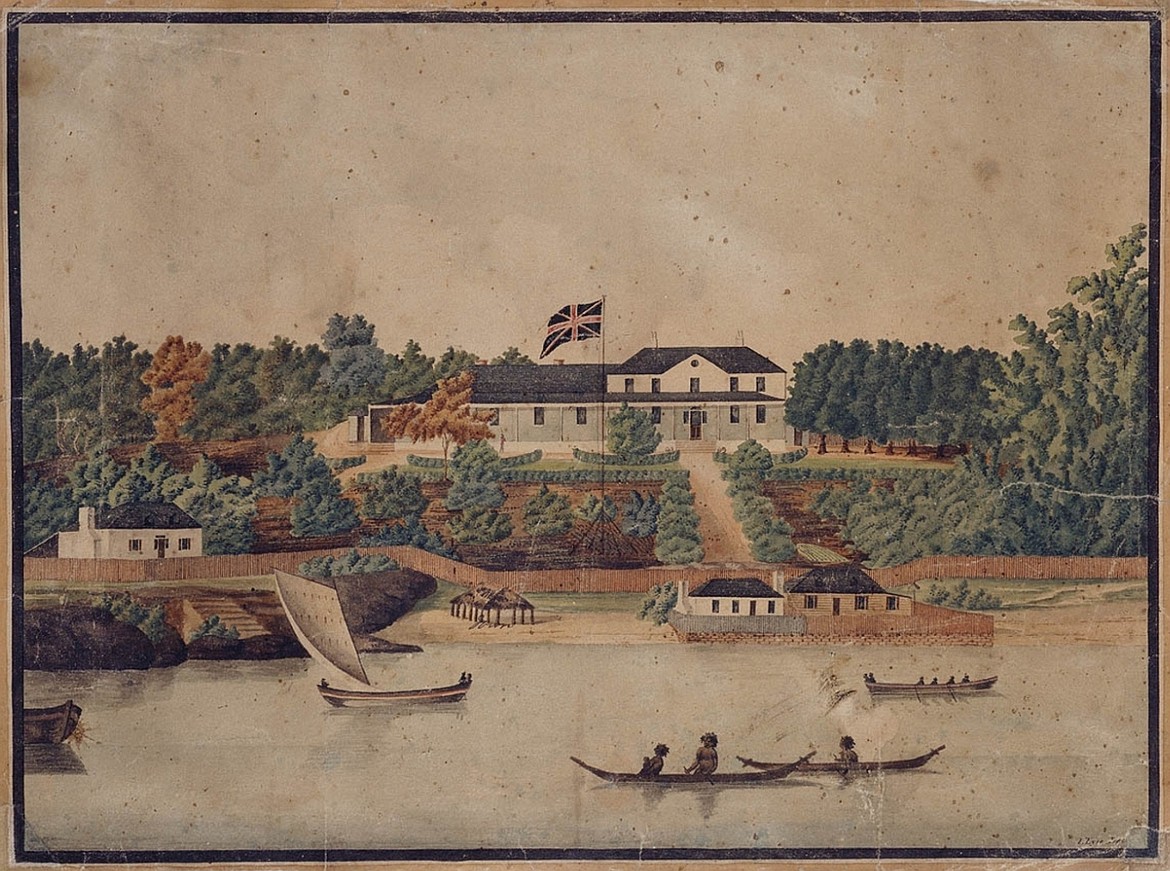 Painting of First Government House, Sydney, Australia, by John Eyre, where William Bligh served as governor from 1806 to 1808, seven years after the mutiny on the Bounty (c.1807).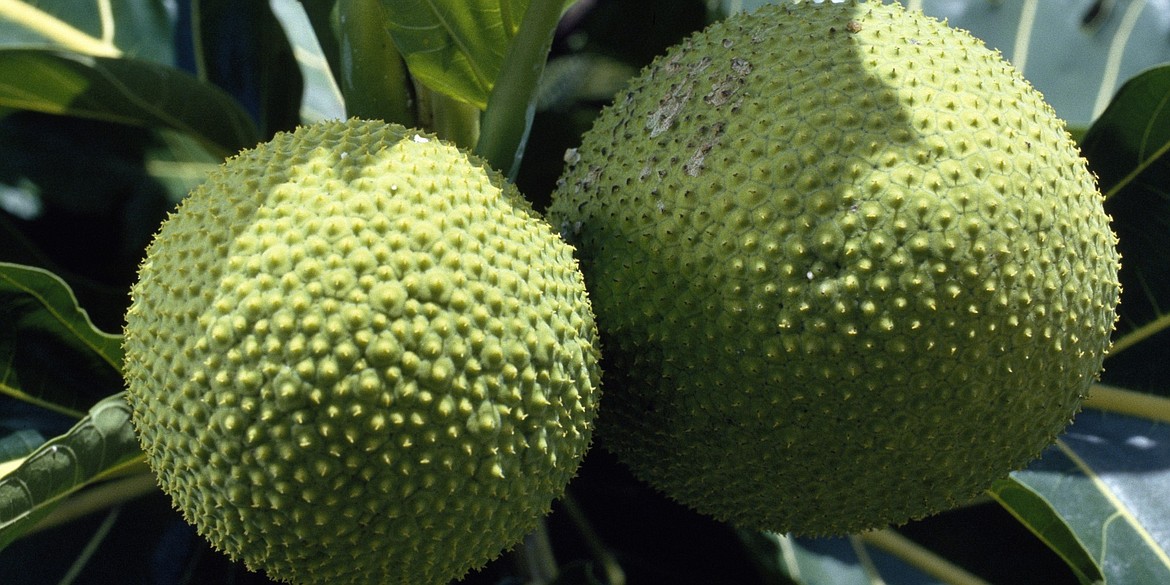 Captain Bligh's mission was to obtain breadfruit saplings in the South Pacific and take them to the West Indies where it would be grown as inexpensive food to feed the slaves.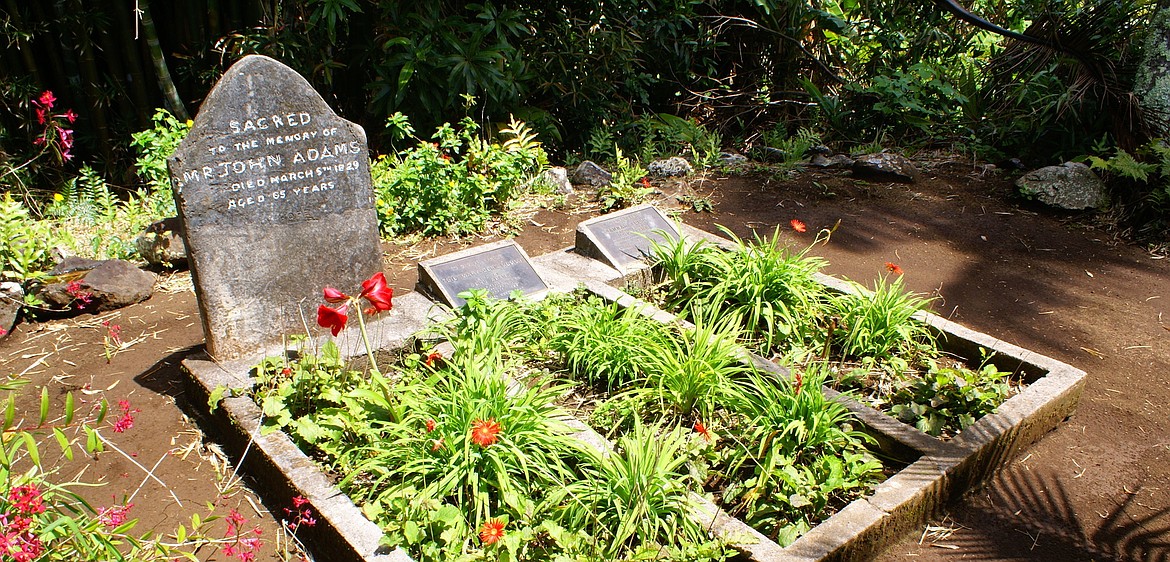 Grave of John Adams whose descendants are the last family members of the original Bounty mutineers still living on Pitcairn Island.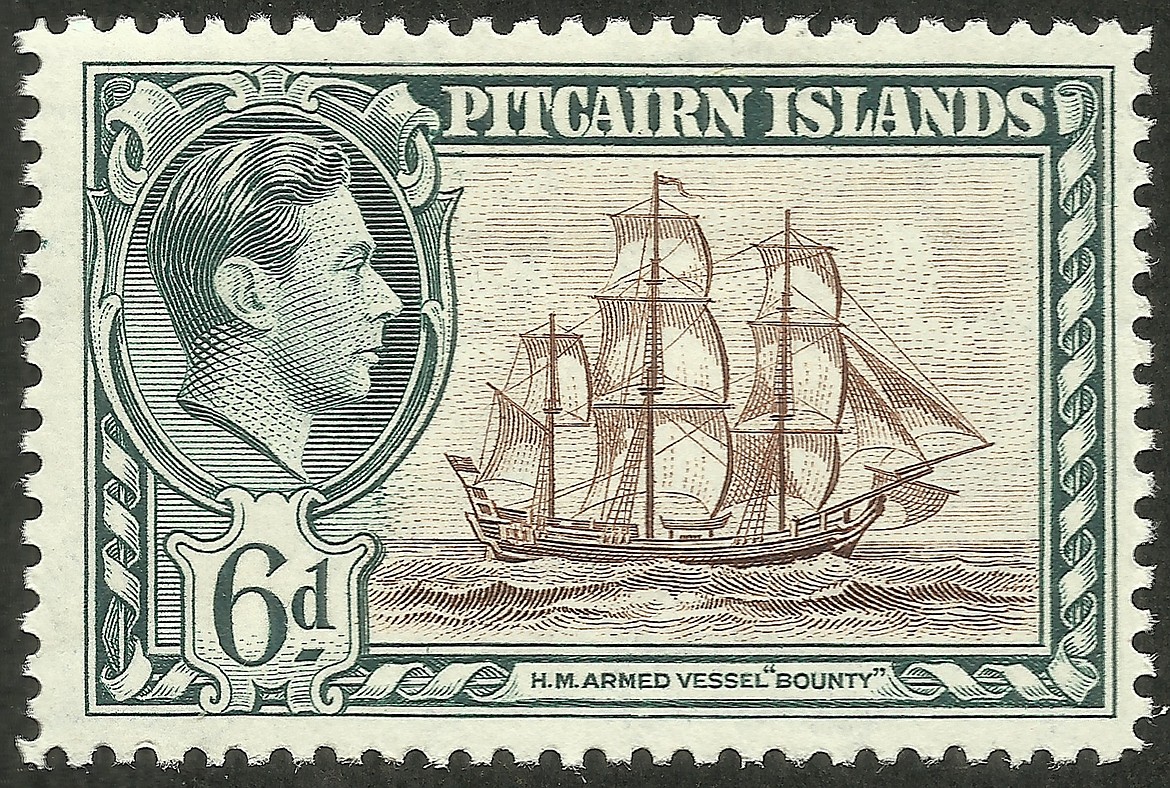 With only about 50 residents left on Pitcairn Island, one of the few money-making occupations is answering overseas requests by collectors for the remote island's postage stamps.
Previous
Next
by
SYD ALBRIGHT
|
February 7, 2021 1:00 AM
It was 1808 and many crewmembers on board Britain's HMS Bounty hated their captain and urged second-in-command Fletcher Christian to take over the ship.
What happened next would become a dramatic chapter in British history for both the tyrannical captain and the rebellious crew.
William Bligh was born in Plymouth, England, in 1754, and joined the Navy when only 15 years old. Later the great Captain James Cook appointed him to sail with him in 1772 on his second voyage as sailing master of the HMS Resolution.
Five years later, Bligh was selected by naturalist Sir Joseph Banks, president of the Royal Society, to command HMS Bounty for an unusual Royal Navy mission — collecting breadfruit saplings in Tahiti and taking them to British plantations in the West Indies to be planted and produce cheap food for the slaves.
After a 10-month journey around Africa and Australia, the Bounty arrived in Tahiti and stayed five months, collecting more than 1,000 breadfruit saplings, potting them and storing them aboard ship — the crew reveling in the warm weather and company of the hospitable Tahitian women.
There, Fletcher Christian fell in love with a Tahitian woman named Mauatua, and they would have children whose descendants survive to this day.
With the breadfruit saplings secured, and with great reluctance by the crew, the Bounty headed westward to the Atlantic and the West Indies.
But they never made it.
Some 30 miles south of the Island of Tofua in the mid-South Pacific, crewmembers rebelled against Captain Bligh, who was becoming increasingly oppressive, resulting in a number of floggings even for minor offenses.
Rum and food rations were cut — as was water, "needed for the plants."
History has since described Bligh as having a volcanic temper that through much of his career put him at odds with fellow naval officers, ship's crew, government officials — and soldiers in Australia's penal colony.
It was his temperament and alleged cruelty that led to the historic 1789 mutiny on the high seas — a drama that ever since has portrayed him as a tyrant in literature and film (though sometimes less harshly).
To this day, his character is still debated — but there is no dispute about the mutiny on the Bounty being followed by his brilliant seamanship over a harrowing 4,000 miles of ocean in an overloaded open boat.
It was on April 28, 1789, that Fletcher Christian launched the mutiny that included 25 petty officers and crewmen. They seized the Captain and set him and his 18 loyalist crewmembers adrift — crowded into a 23-foot open launch with only five days' food and water, four cutlases, sextant and pocket watch.
As the Bounty headed back to Tahiti, Bligh began one of the most amazing naval feats in history:
Riding dangerously close to the water because of the overweight, Bligh navigated 4,000 miles to Timor in the Dutch East Indies — now Indonesia.
After first heading for Tofua for more food and water supplies, they quickly left after quartermaster John Norton was stoned to death by hostile natives.
After 47 harrowing days, they made it to Timor, then Batavia (now Jakarta) and eventually back to England — but seven of Bligh's men died of various ailments and never made it home.
In England, Bligh faced a court-marshal for losing his ship but was exonerated.
Then in 1791, he was assigned the sloop Providence and sent back to Tahiti to collect more breadfruit for the West Indies — this time completing the mission.
Next, he was sent to Australia as fourth governor of New South Wales — at that time a penal colony.
Once again, his volatile temperament got him into trouble. The military had been running a rum business on the side and was undisciplined. He would put a stop to it and restore order in the colony — but also riled many local leaders while developing large land grants for his own family.
The soldiers bristled at his authoritarian methods and again he faced a mutiny — called the Rum Rebellion.
The soldiers found him hiding under his bed at Government House in Sydney, was arrested and confined to barracks. Bligh was later released and for two years fought unsuccessfully for reinstatement, then returned to England where he was promoted to Vice Admiral.
After the mutiny, the Bounty returned to Tahiti where they were not welcomed as they were earlier. Shortly thereafter, they left with a number of Tahitian men and women on board — not all willingly.
Though their sea charts were inaccurate and some 200 miles off correct longitude, they eventually found Pitcairn Island 1,400 miles southeast of Tahiti and settled there — hoping they wouldn't be found.
The mutineers had six Tahitian men, 11 women and a baby girl with them.
All the other islands they visited in the region either lacked resources or were inhabited by hostile natives.
Pitcairn Island had fertile soil, plenty of food resources and appeared to be a good hideout.
To avoid the temptation to leave, putting everyone in danger of capture, they burned the Bounty after salvaging useful parts and supplies.
The Royal Navy searched but never found them.
The island however didn't turn out to be the paradise they'd hoped for. Fights soon broke out — particularly with the Tahitians. There were murders, drunkenness, accidents, suicide and also deaths from disease.
Mutineer Edward "Ned" Young was the island's leader, and when drunken troublemaker Matthew Quintal threatened to kill the whole colony, Young and fellow mutineer John Adams killed him.
Both men then started teaching Scripture from the Bounty's Bible and life on the island finally settled down.
Ned Young died of asthma in 1800.
Eight years later, when the seal-hunting American ship Topaz arrived at Pitcairn, John Adams was the only man still alive — caring for the remaining nine women and their children.
Reports conflict about the death of the Bounty mutiny leader Fletcher Christian.
Even Adams told contradictory stories. "He was variously said to have died of natural causes, committed suicide, become insane or been murdered," according to one report, but a woman named Jenny said, "Christian was shot while working by a pond next to the home of his pregnant wife."
The Royal Navy did find the other mutineers who had found wives and stayed in Tahiti. They were returned to England in chains.
Four died in a voyage accident, four were acquitted at trial, three pardoned, and the other three found guilty and hanged.
There's an American connection to the Pitcairn Island story:
On July 3, 1767, Pitcairn Island was spotted first by 15-year-old midshipman Robert Pitcairn aboard the British sloop HMS Swallow and the ship's captain Philip Carteret named it after the young man.
Robert's father was British Marine Major John Pitcairn, who was killed during the American Revolution at the Battle of Bunker Hill in 1775.
Today, Pitcairn Island is a British colony and has only about 50 residents. Most left permanently long ago, resettling on Norfolk Island, and in New Zealand, Australia and in the U.S. But there are still members of the Adams family on Pitcairn — descendants of the last Bounty mutineer John Adams and the native Tahitians who came with him.
Britain sends the islanders £4 million in financial aid per year to augment their earnings selling food to visiting ships, and Pitcairn postage stamps and woodcraft to the passengers. Pitcairn honey is a favorite of Queen Elizabeth.
Some tourists visit longer, renting accommodations in private homes.
Everyone helps maintaining the island and taking care of the crops and one another — while occasionally traveling abroad. There's a doctor, and one schoolteacher for the three resident children.
William Bligh died in 1817 in London at age 63 and was buried in a family plot at St. Mary's Church, Lambeth — the church now a museum.
Let history have a charitable remembrance of the irascible sea captain. Even with his bursts of volcanic temper, he was a truly accomplished mariner, navigator, cartographer, explorer — and also an unflinching governor during the tumultuous penal colony days of early Australia.
And in the shallow waters just off Pitcairn Island's shore, the remains of the HMS Bounty still lay as mute testimony to one of the great sagas of naval history.
• • •
Contact Syd Albright at silverflix@roadrunner.com.
• • •
Strong language…
Despite being "an officer and gentleman" in the Royal Navy, Captain Bligh's language was laced with short bursts of expletives and insults, including "infamous scoundrel, audacious rascal, vagrant, dastardly villain, G-damn you! damned impertinent fellow, imposition on the service, old thief, great liar, hell-hounds, lubbers, and damned long pelt of a bitch!" Tough talk in those days.
What happened to the HMS Bounty replica?
MGM studios commissioned building a faithful replica of the Bounty from the keel up in 1960 for the movie "Mutiny on the Bounty," starring Marlon Brando. The Tall Ship Bounty Foundation acquired the ship as a gift from its previous owner Ted Turner in 1993. The Bounty's permanent home base was The Pier in St. Petersburg, Fla., until it was caught in Hurricane Sandy and sank off the coast of North Carolina on Oct. 29, 2012.
— State Archives and Library of Florida
The Bounty's name…
The replica of the HMS Bounty (built larger than the original) used in the movie Mutiny on the Bounty was not allowed to use the prefix "HMS" because the ship was not a commissioned ship of the Royal Navy.
Movie trailer…
Watch the thrilling YouTube 3-minute trailer of the 1935 version of "The Mutiny on the Bounty" movie starring Clarke Gable and Charles Laughton: https://www.youtube.com/watch?v=aFalJyGNGmE
Note to History Corner readers…
Many consider the 1935 version of "Mutiny on the Bounty" movie with Clark Gable the best of the five versions made that started with a silent movie. The making of a behind-the-scenes movie of the Gable version would be fascinating because of all the drama that took place during the original production. International Movie Data Base (IMDB) writes about the intrigue online — and it's well worth reading: https://www.imdb.com/title/tt0026752/trivia
---