HISTORY CORNER: AMAZING GRACE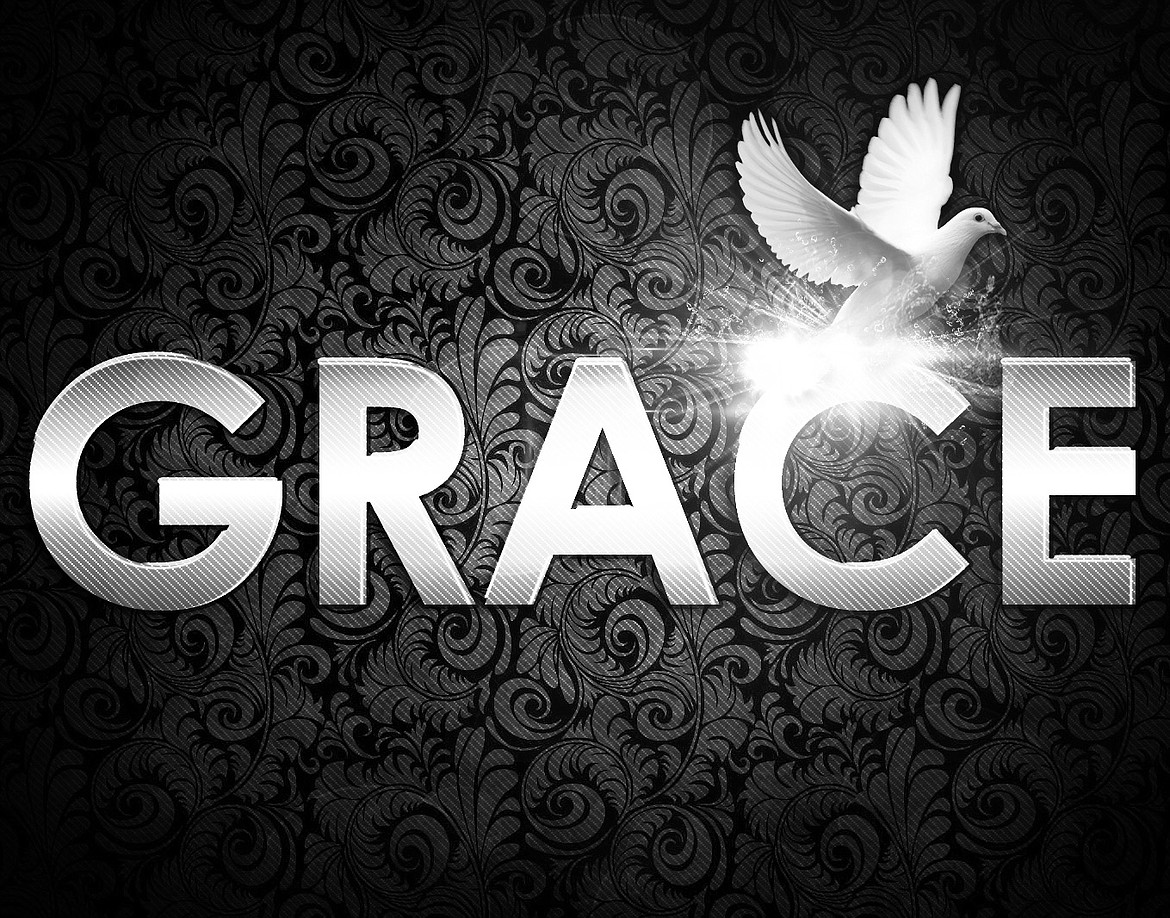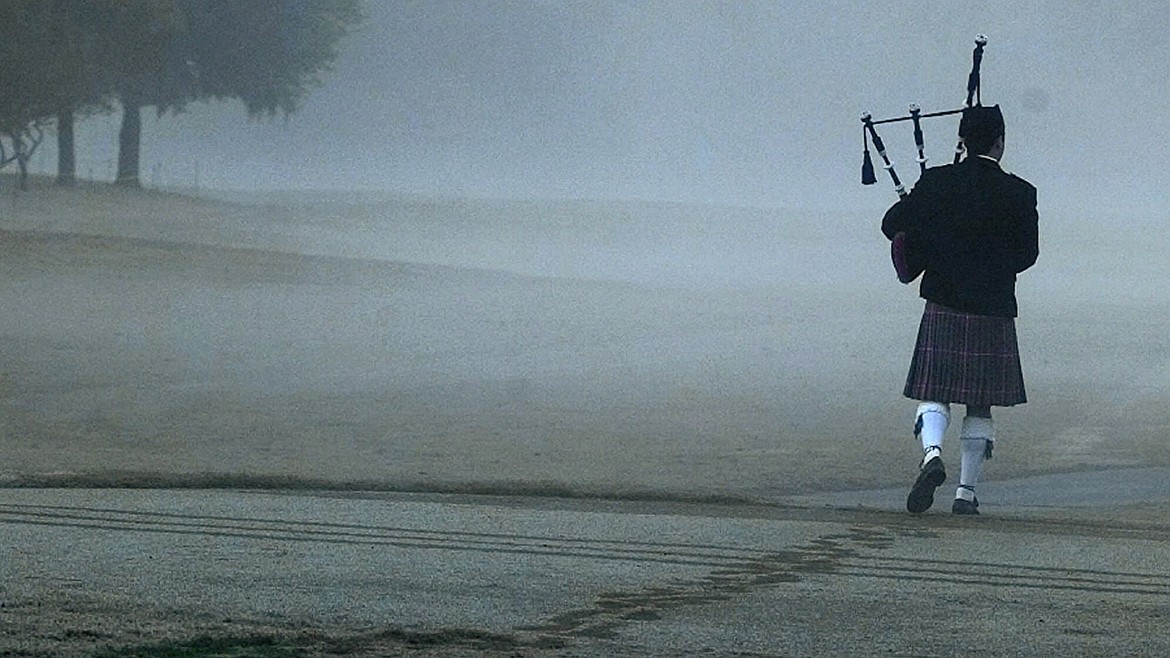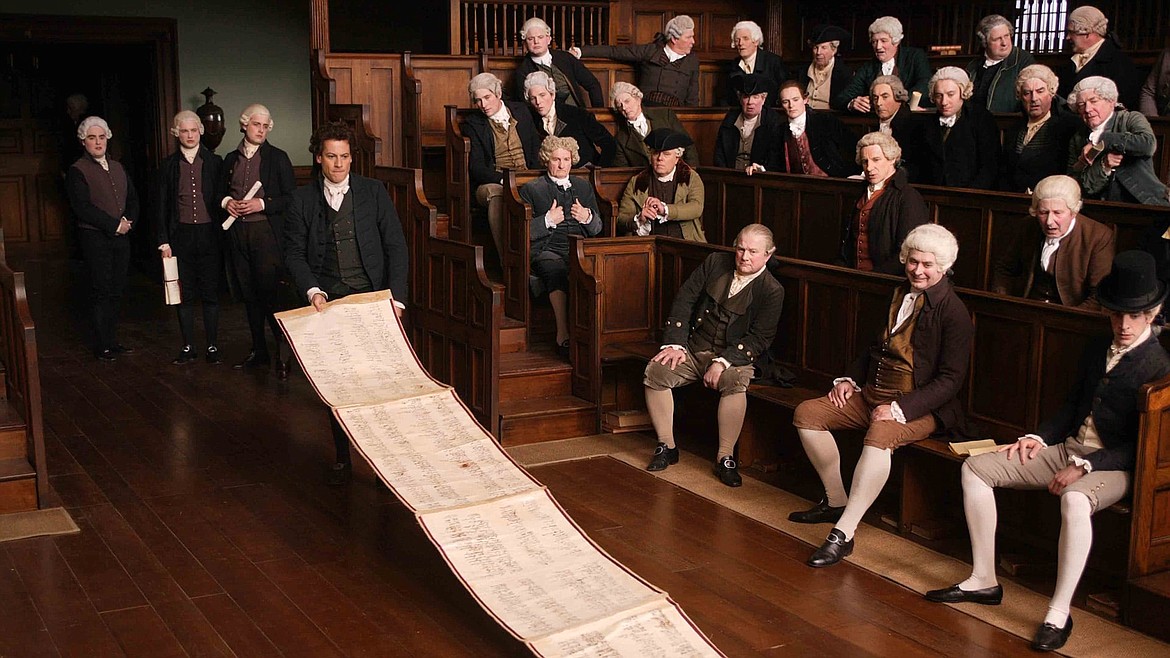 Amazing Grace movie depicting William Wilberforce unrolling list of three 300,000 anti-slavery signatures before Parliament, a crusade supported by John Newton.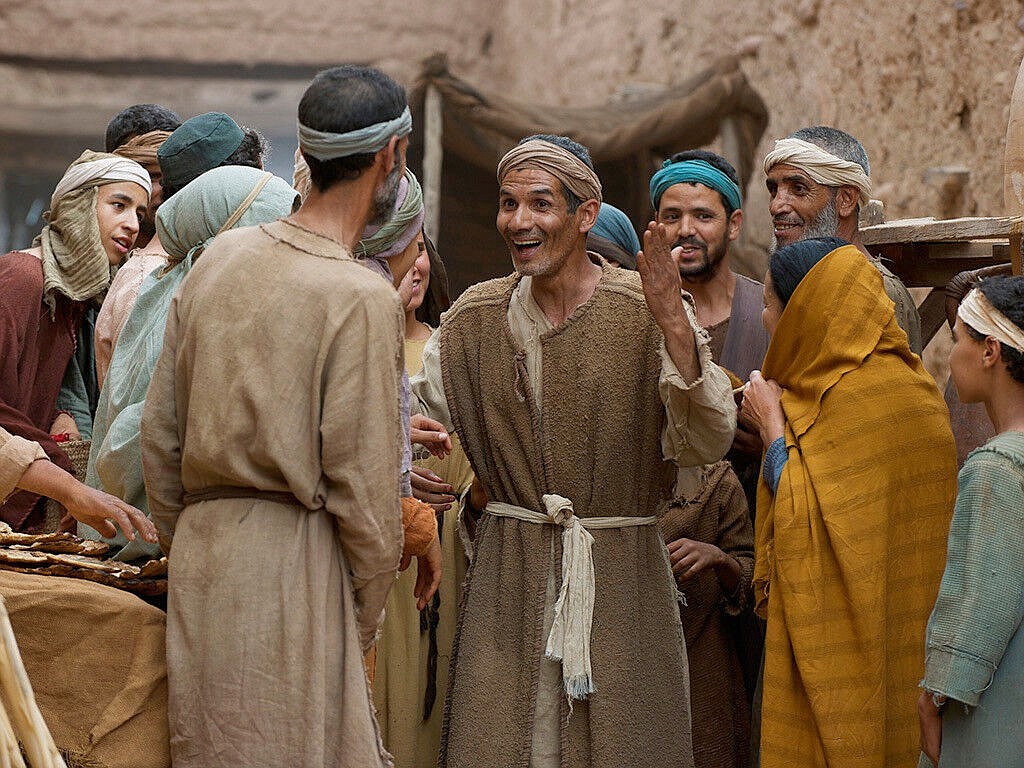 "I once was lost, but now I'm found, was blind but now I see!"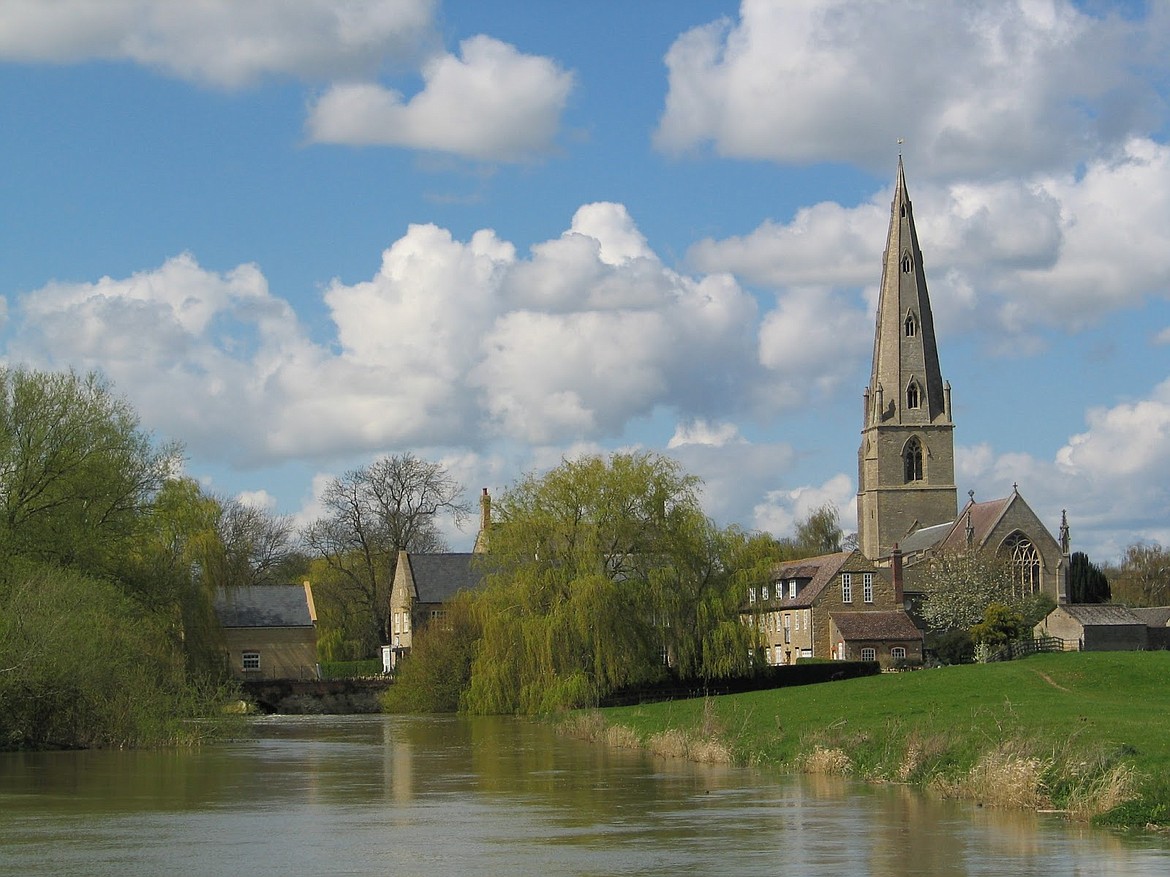 Church of St. Peter and St. Paul in Olney, Buckinghamshire, England, where John Newton served as curate for 16 years.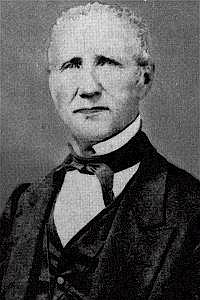 John Newton with the help of poet William Cowper, wrote the words for "Amazing Grace" in 1772, with the music added in 1835 by Baptist worship leader William Walker, shown here, using the popular tune "New Britain."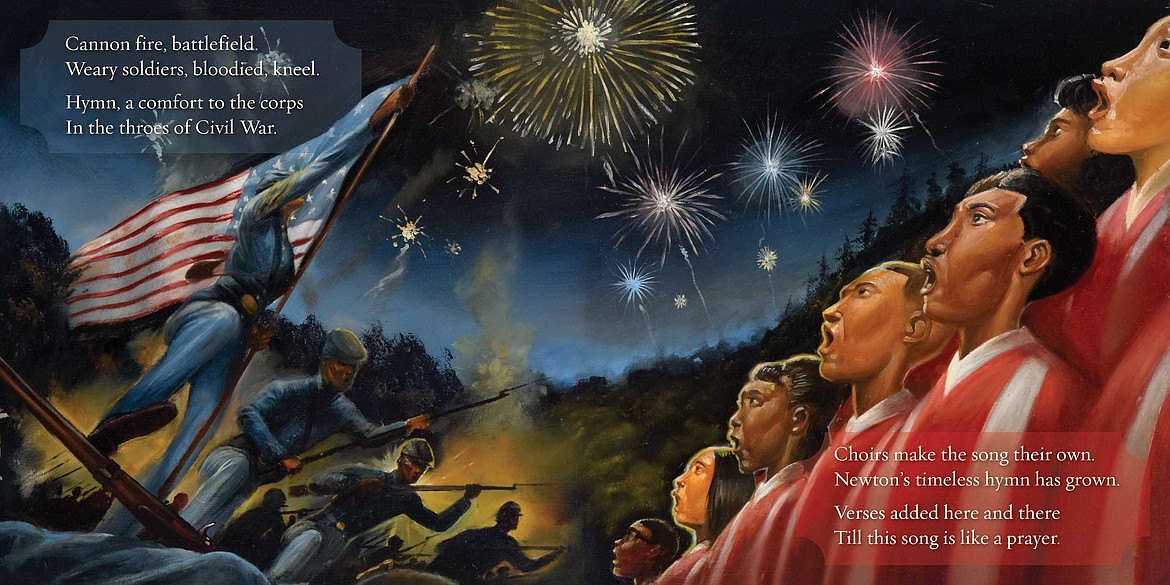 Amazing Grace was the most popular tune of the Civil War.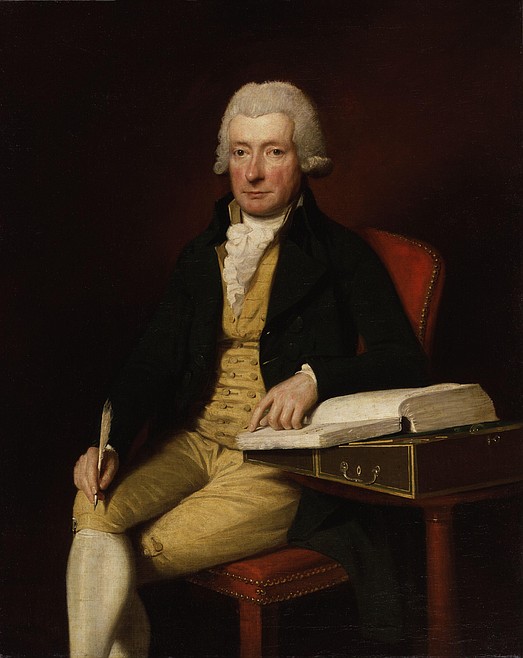 Portrait by Lemuel Francis Abbott (1760-1803) of poet William Cowper (1731-1800) who joined the abolitionist movement in Britain and helped John Newton write Amazing Grace.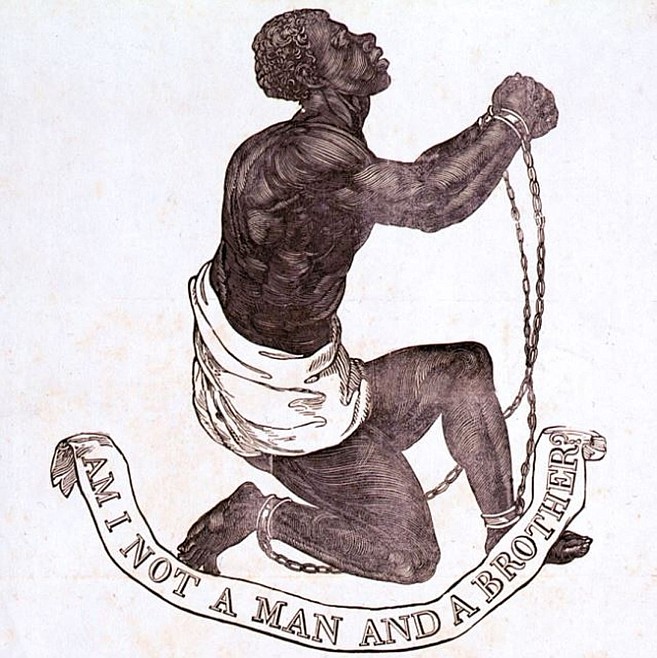 Once sailing slavery ships, John Newton abandoned the trade and joined the abolitionist movement in England.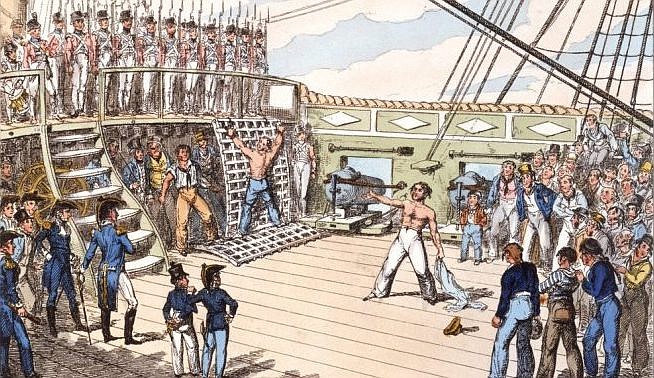 Painting of flogging at sea by George Cruikshank (1792-1878), a punishment inflicted on John Newton as a boy, but on the buttocks.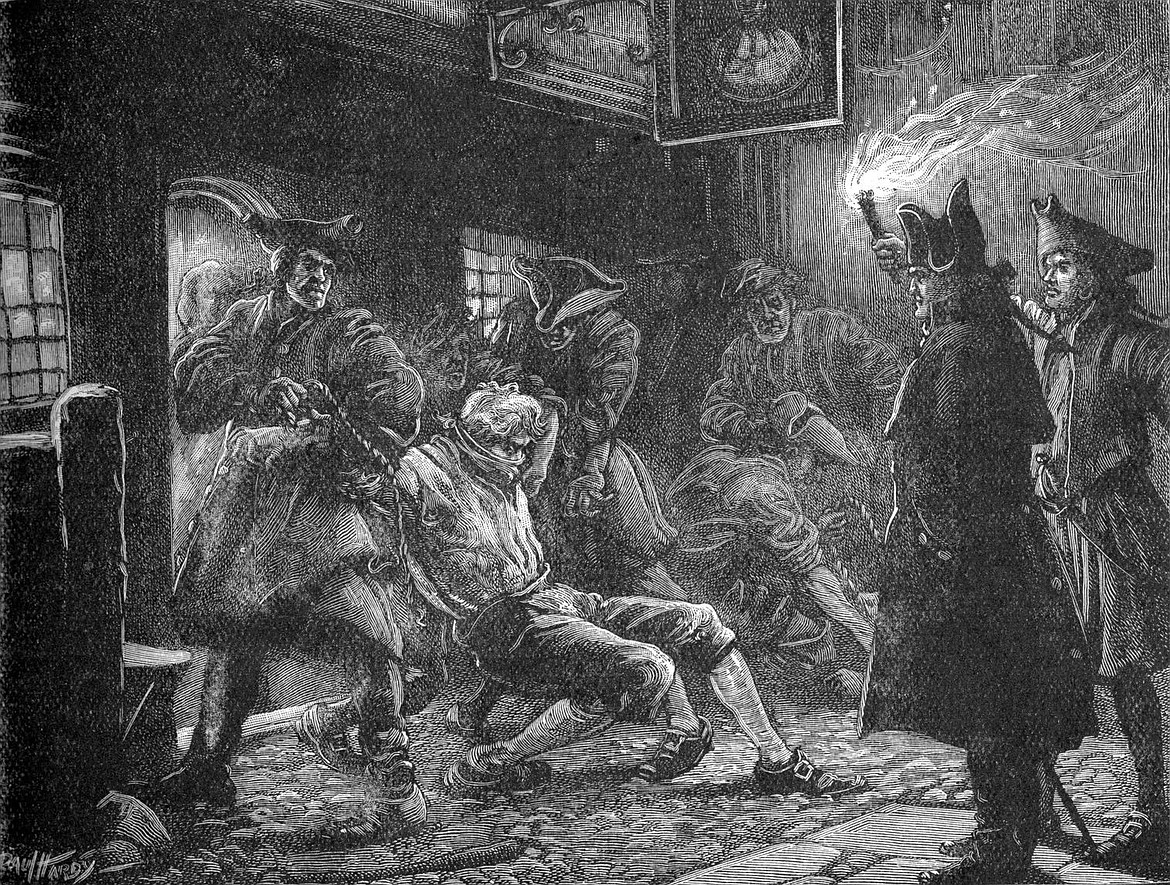 At 12, John Newton was kidnapped (shanghaied) by a Royal Navy press gang and forced to serve aboard the HMS Harwich, where he rebelled against to discipline, tried to desert, was caught and severely punished.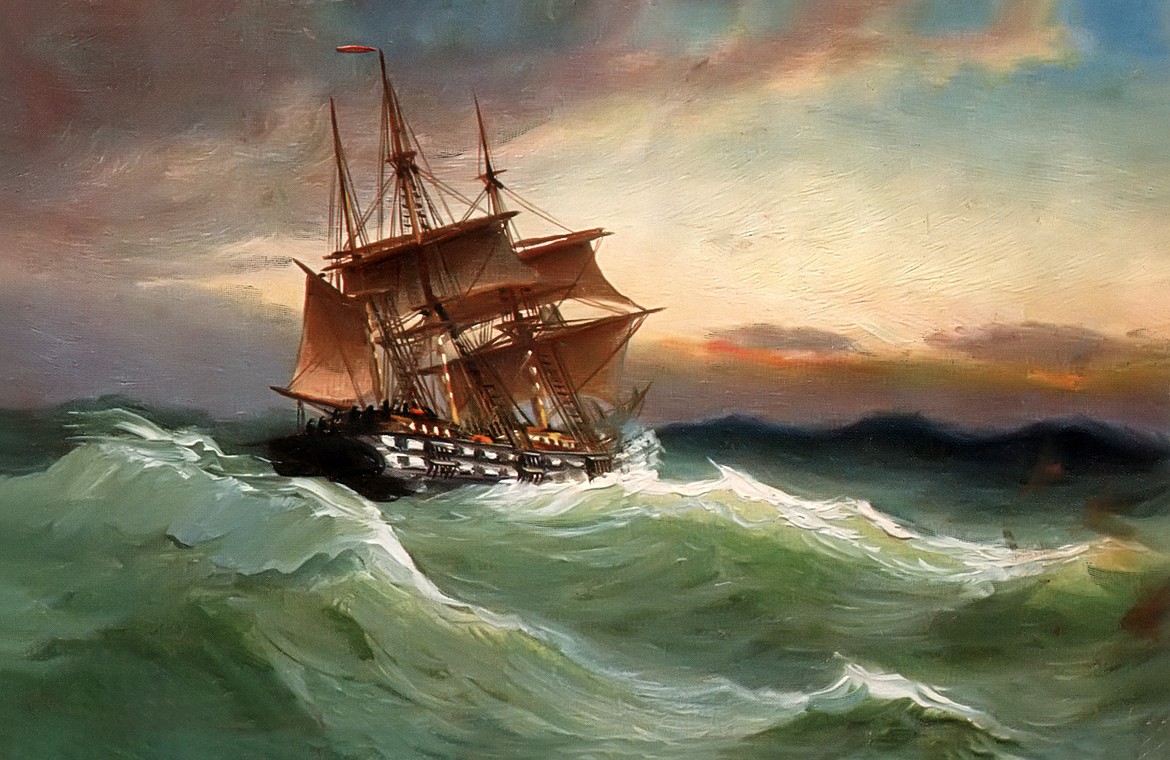 While aboard a storm-battered ship named Greyhound in 1747, John Newton feared for his life and prayed that God would save him.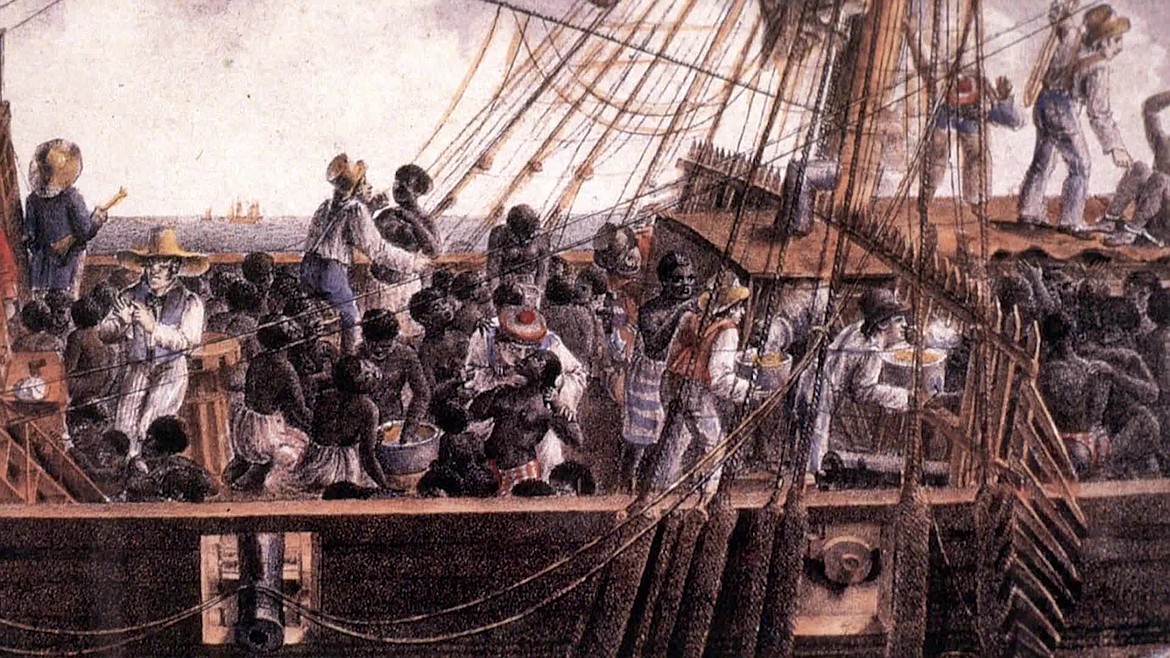 John Newton spent time in the slave trade, captaining slave ships, and for a while was a slave himself in West Africa.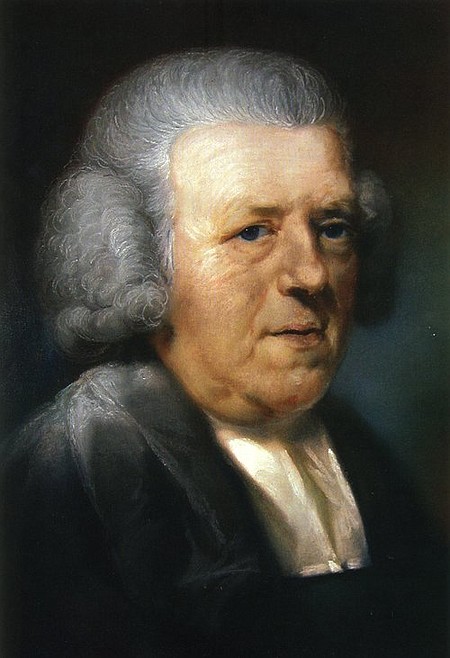 John Newton (1725-1807), slave trader turned clergyman and writer of Amazing Grace hymn.
Previous
Next
by
SYD ALBRIGHT
|
December 19, 2021 1:00 AM
"How industrious is Satan served," John Newton said years after he wrote "Amazing Grace." "I was formerly one of his active under-tempters and had my influence been equal to my wishes, I would have carried all the human race with me. A common drunkard or profligate is a petty sinner to what I was."
Newton was a seaman who became a slave trader and thought nothing of it until the ship he was on was about to sink in a North Atlantic storm and he prayed for God to save him.
His Amazing Grace became perhaps the greatest hymn ever written — accepted by both the church and secular world.
John Newton was born in Wapping, London, in 1725. His father John Sr. was a merchant ship captain in the Mediterranean. His mother Mary, a "nonconformist Christian," read the Bible to the boy regularly until she died of tuberculosis two weeks before he turned 7.
His father remarried, and neither parent continued teaching him the Bible. He was soon in constant trouble, and confined to boarding school for two years. Then at 11, he went to sea with his father for six voyages.
When he was age 19 and traveling to see his sweetheart Mary Catlett — whom he later married — he was caught by a Royal Navy press gang and sent to involuntary service aboard the warship HMS Harwich.
Kidnapping and being forced into military service was a practice started hundreds of years earlier by Queen Elizabeth I that didn't end until the early 1900s.
On the Harwich, he was assigned as a midshipman — officer trainee — but he soon rebelled against the discipline and deserted.
They caught him, took him back to the ship in chains, then he was stripped to the waist, tied to a grating and received 12 lashes with a cat-o-nine tails in front of 350 crewmen, and reduced in rank to common seaman.
Newton thought about murdering the captain and committing suicide by throwing himself overboard. He didn't.
He recovered and later, while the Harwich was sailing to India, the Navy decided to release him to a slave ship called Pegasus headed for Sierra Leone on the west coast of Africa to pick up slaves for the West Indies and North America.
Ever rebellious on board the Pegasus, he remained arrogant, insubordinate and immoral. "I sinned with a high hand," he wrote later, "and I made it my study to tempt and seduce others."
When they got to Sierra Leone, the captain gave Newton to Amos Crowe, a slave dealer who in turn gave him as a slave to his wife, Peye, a native princess who abused him — as she did the other slaves.
His clothes turned to rags and he was forced to beg for food. Writing about those times years later, he described himself as "depressed to the lowest degree of human wretchedness."
Though his mother had raised him in the Christian faith at an early age, he had long since given up any religious convictions.
Then early in 1748, he was rescued by a sea captain whom his father had asked to find him.
Newton was lured aboard the slave ship Greyhound bound for England, being told that there was an inheritance awaiting him at home.
His whole life was about to change.
On the way from Africa, the ship encountered a fierce storm causing severe damage, but managed to stay afloat and continue sailing north for several weeks.
Off the coast of Donegal County in northwest Ireland, the ship once again encountered stormy seas.
Newton was assigned to man the helm, as other crewman struggled to plug the leaks. Conditions worsened and one seaman was swept overboard.
Fearing for his life as the ship began sinking, Newton pleaded "Lord, have mercy upon us," though he believed he didn't deserve mercy.
Later writing in his journal, he said that was the moment he experienced his "great deliverance" and that God had addressed him through the storm and that grace had begun to work for him.
The prayer was answered. The storm died down, and they made it to Lough Swilly, Donegal, where the ship was repaired.
For the rest of his life, he observed May 10, 1748 — when he prayed aboard the ship — as the anniversary of his conversion.
It was also the start of the road that would lead to "Amazing Grace."
It would be a long road, and a journey during which Newton "changed his rebellious spirit, avoided profanity, gambling and drinking, and began studying the Bible and Christian literature in earnest."
He also learned Latin, Greek, Hebrew and Syriac Aramaic.
Despite his new-found faith, Newton returned to the sea as a slave trader, starting as first mate aboard the slave ship Brownlow on the Guinea coast of West Africa.
Later, he captained two other slave-trading ships — the Duke of Argyle and African.
He was less violent than most slave-ship captains, "hoping as a Christian to restrain the worst excesses of the slave trade," one account said, "promoting the life of God in the soul of both his crew and his African cargo."
Later in life he explained, "I should have been overwhelmed with distress and terror, if I had known, or even suspected, that I was acting wrongly."
In 1750, Newton married his childhood sweetheart, Mary Catlett, and they adopted his two orphaned nieces.
Four years later, he had a severe stroke — some sources say it was epilepsy — forcing him to retire from a life at sea.
Back in England, he was appointed tax collector for the port of Liverpool.
In 1757, he applied to the Church of England to be ordained but was rejected — even by the Archbishop of Canterbury. Then he applied to the Methodists, Independents and Presbyterians who also did not accept him.
Seven years later, through influential friends he was able to receive deacon's orders and then was ordained as a priest in the Church of England. He was then appointed curate to the Church of St. Peter and St. Paul in the poor market town of Olney, Buckinghamshire, 37 miles north of Oxford.
His pay was £60 a year with an additional £200 "for hospitality and to help the poor," contributed by a rich merchant.
"His preaching was so popular that the congregation added a gallery to the church to accommodate the many persons who flocked to hear him," one account said.
Three years later, poet William Cowper moved to Olney, and he and Newton became close friends. Cowper helped him with his religious duties, and they collaborated in writing a new hymn for each weekly prayer meeting that were eventually published as "Olney Hymns."
Cowper wrote 68 pieces, and Newton 280.
One of them was "Amazing Grace."
He wrote it in 1772 at the vicarage where he lived, across the street from the church, and it was first published seven years later.
In 1780, Newton moved to London as rector of St. Mary Woolnoth Church, where he served until his death in 1807.
During that time, he became good friends with Member of Parliament William Wilberforce who led a 20-year crusade against slavery in the British Empire.
Newton lived to see Parliament bring a legal end to slavery in 1807 — though the practice did not end completely until the early 1900s.
"My memory is nearly gone," he said just before he died, "but I remember two things — that I am a great sinner, and that Christ is a great Saviour."
It wasn't until 1835 that music was added to his "Amazing Grace" lyrics by American composer William Walker, using a traditional song named "New Britain," a combination of two melodies — "Gallaher" and "St. Mary."
The hymn became immensely popular during the Second Great Awakening, a Protestant religious revival in the U.S. in the early 1800s — and also the most popular tune of the Civil War.
"Grace is the very life that flows naturally and eternally from God," says Fr. Gregory Horton, pastor of Holy Myrrhbearers Orthodox Church in Bonners Ferry.
"It is God Himself! It is the real, life-bestowing power that brings us into communion with Him.
"It is always received as a gift of God — never 'earned' — by those who open their hearts and lives to receive it."
A little "Amazing Grace" is good for all of us …
• • •
Contact Syd Albright at silverflix@roadrunner.com.
• • •
Royal Navy impressment…
The Royal Navy's policy of impressment that captured John Newton was a brutal way to get manpower for their ships. Authorized by Parliament, press gangs would kidnap men in the streets, taverns or in their beds, and even haul grooms out of wedding parties. That policy was one of the causes that triggered the War of 1812 between the U.S. and Britain when the Royal Navy pressed more than 15,000 Americans into sea service.
'Amazing Grace' movie…
"Anyone would be uplifted by seeing this movie, and people of faith should be inspired by it," said Southern Baptist Ethics & Religious Liberty Commission President Richard Land, who saw the movie at a January screening. "I thought it was an excellent movie that shows what happens when a man of true faith takes seriously the command to be salt and light. Wilberforce should be an inspiration to every person of faith who takes seriously the obligation, responsibility and commission to make a difference in society."
— Baptist Press
John Newton's words…
"I am not what I ought to be, I am not what I want to be, I am not what I hope to be in another world; but still I am not what I once used to be, and by the grace of God I am what I am," Newton said late in his life.
Pastor's epiphany…
"I began to waste my life for a while and drifted away…" said Tim Remington, pastor of The Altar Church in Coeur d'Alene, talking about his youth. But that changed while driving on Highway 101 to California when he stopped at "Devil's Churn," a scenic inlet on the Oregon coast, to pray and make a deal with God: "If you don't change me Lord, then I quit!" he said. "Moments later I fell in love with Christ. That was the start of my new life… It was His Amazing Grace."
Final resting places…
John Newton died in 1807 and was buried at St. Mary Woolnoth Church in London beside his wife Mary. Both were later reinterned at his original church — St. Peter and St. Paul's in Olney. William Wilberforce who fought to end slavery died in 1833 and is buried in Westminster Abby near his Cambridge student days friend, Prime Minister William Pitt the Younger who died in 1806.
Recent Headlines
---