HISTORY CORNER: The pioneer nurses: Part II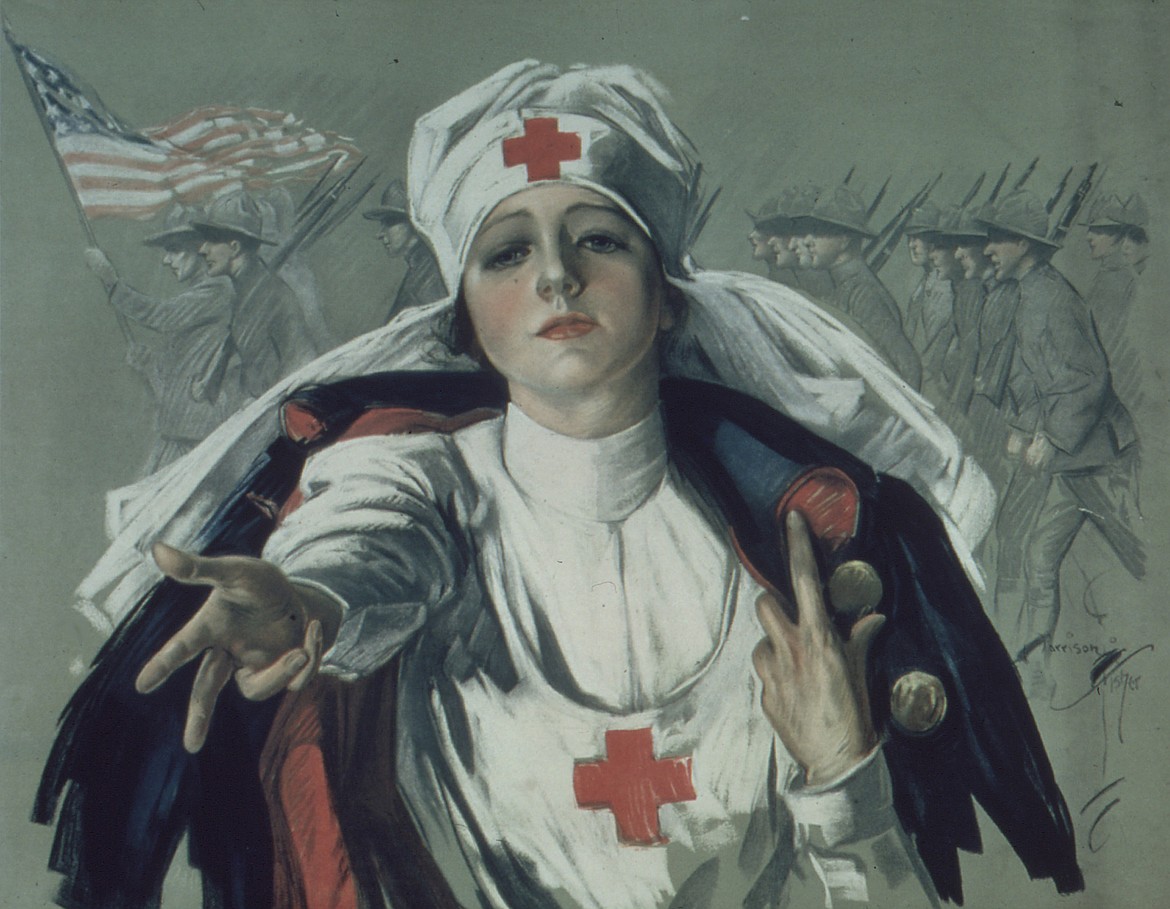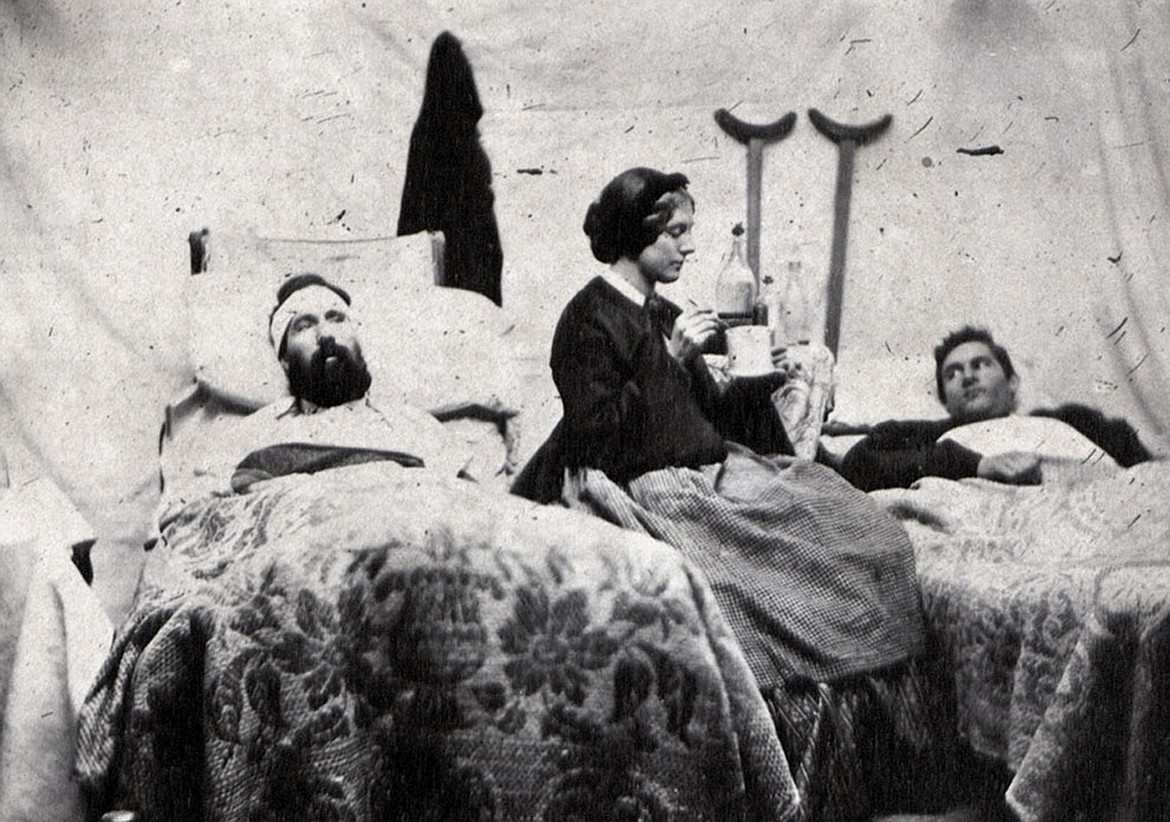 Civil War nurse Annie Bell tending to the wounded in a Union Army hospital in Nashville, Tenn. (1864).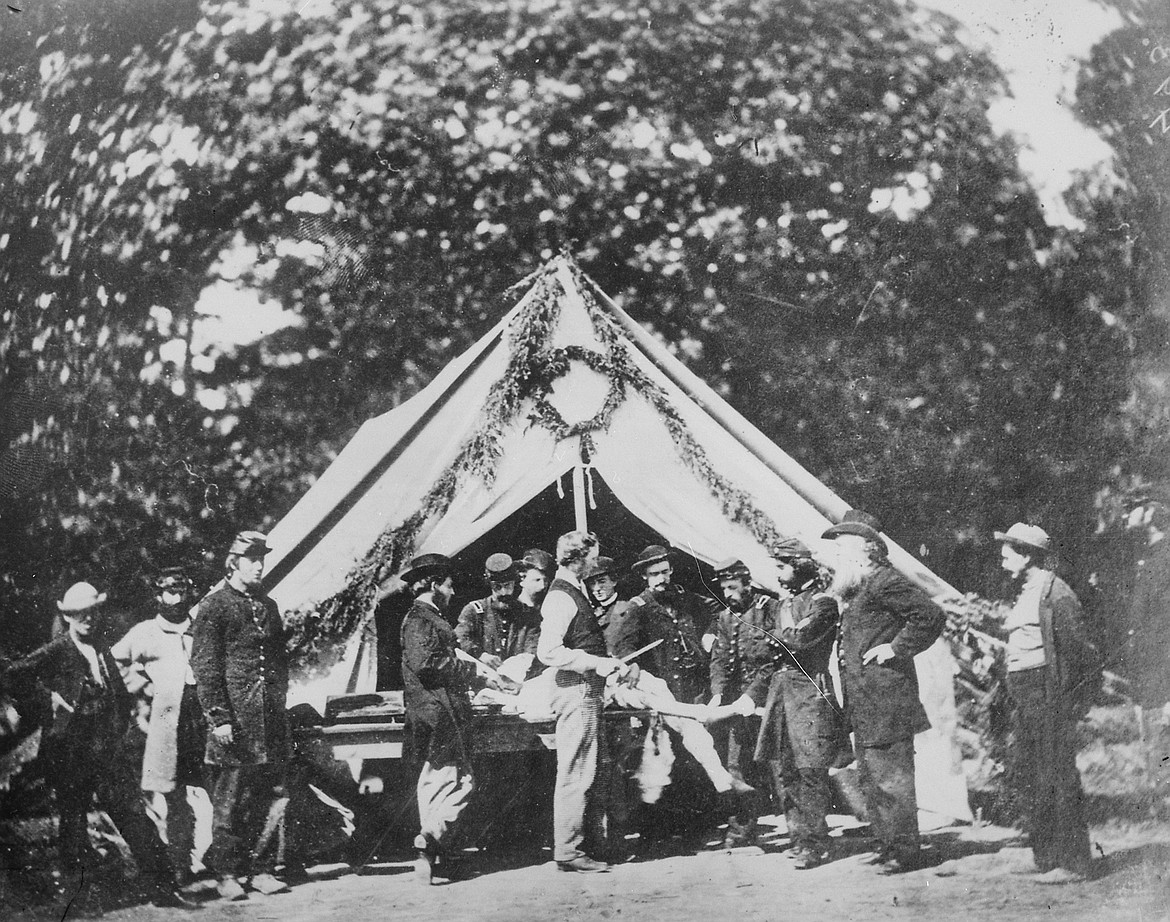 Dorothea Dix and her nurses served at the Gettysburg Battle where more than 33,000 were wounded, this image depicting the start of an amputation in a Union operating tent at Camp Letterman, Gettysburg, Pa.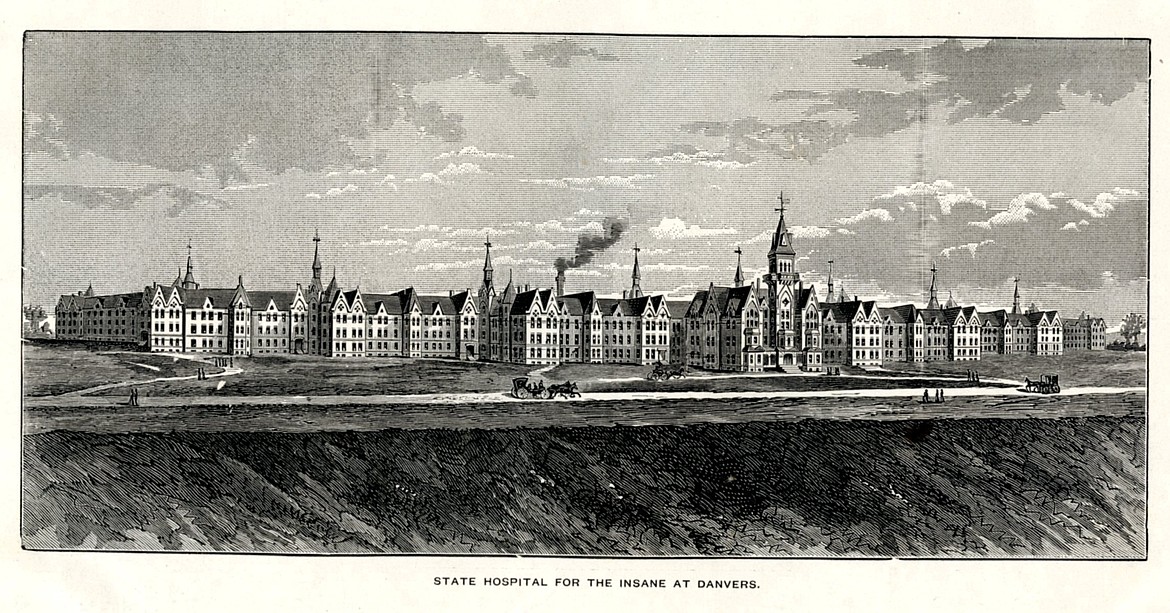 State Hospital for the Insane in Danvers, Mass., built in 1874, and a target of Dorothea Dix's crusade against mistreatment of the mentally handicapped, was demolished by developers in 2006.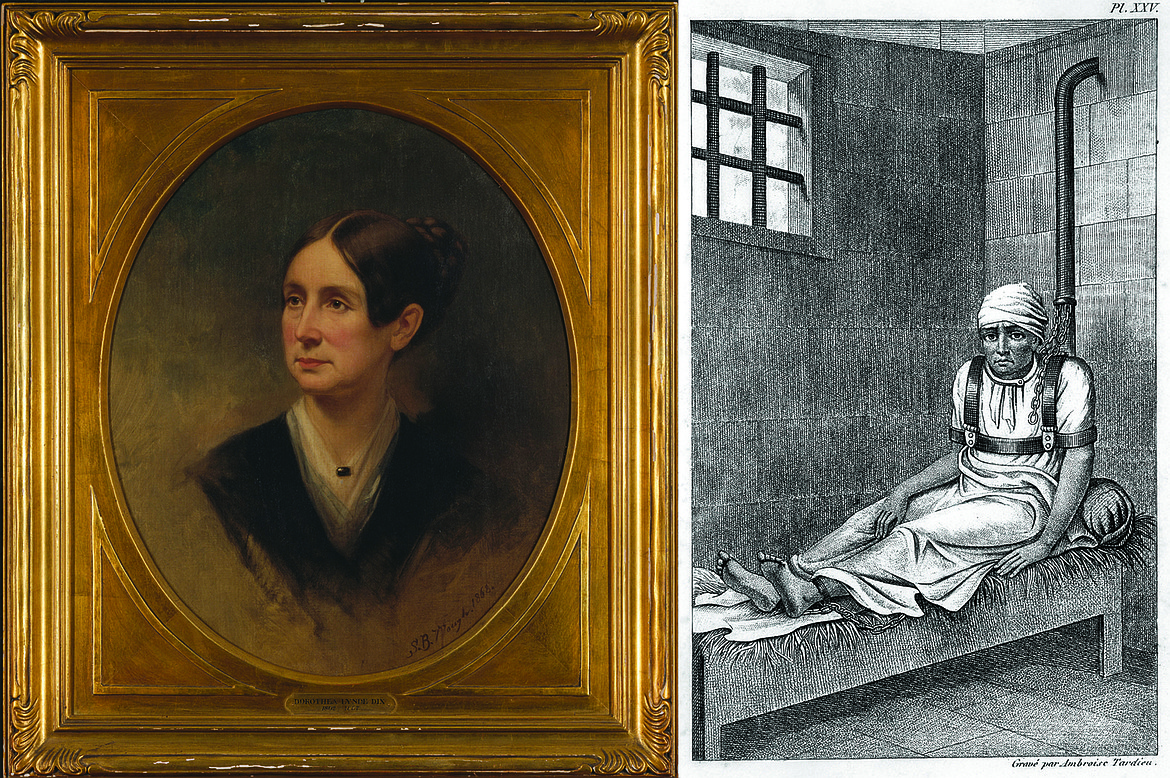 Dorothea Dix served as head Union nurse in the Civil War and later championed correcting the draconian condition of mental institutions in America.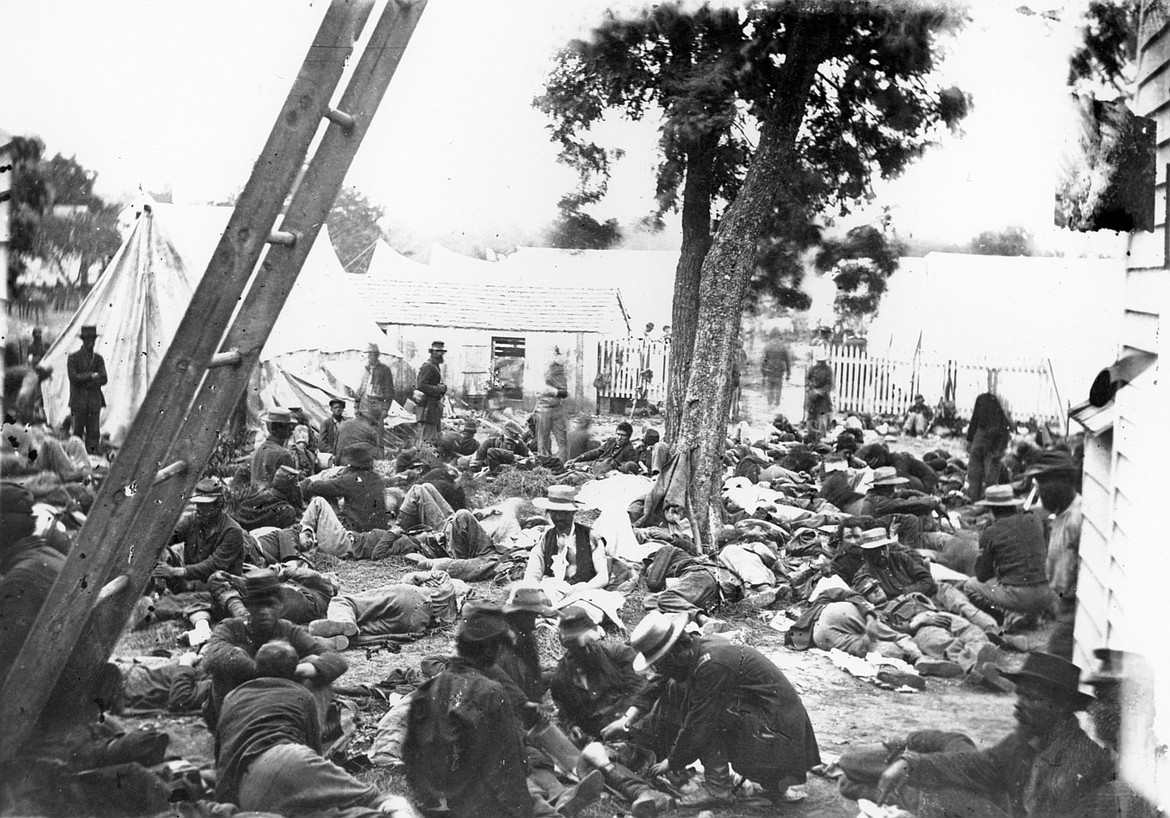 Union Army of the Potomac wounded soldiers shown in field hospital at Savage's Station after Peninsula Campaign battle of June 29, 1862. in Virginia.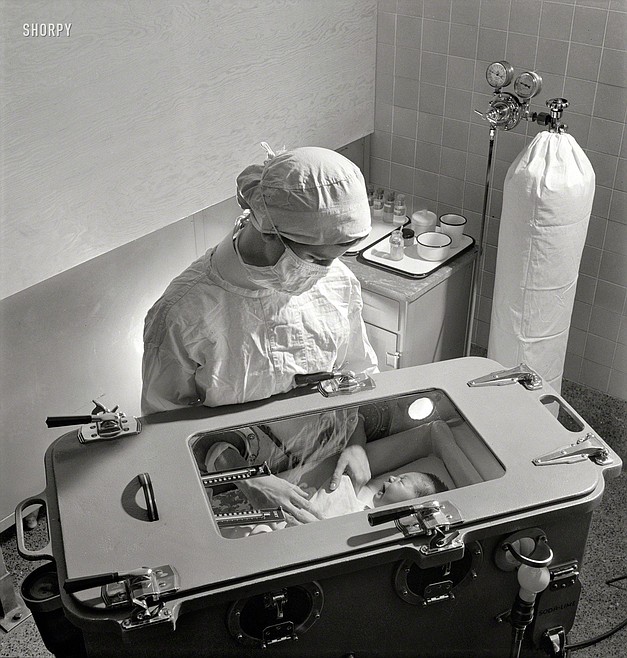 Nurse attending to a premature baby in "baby box" (1942).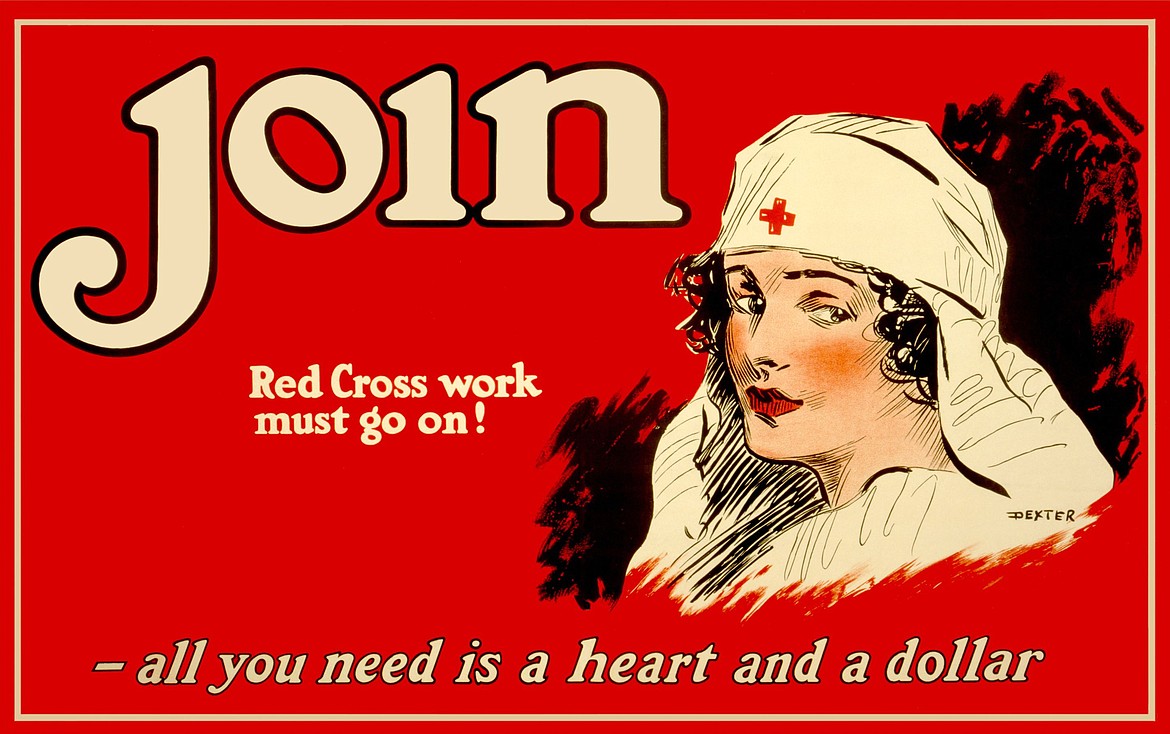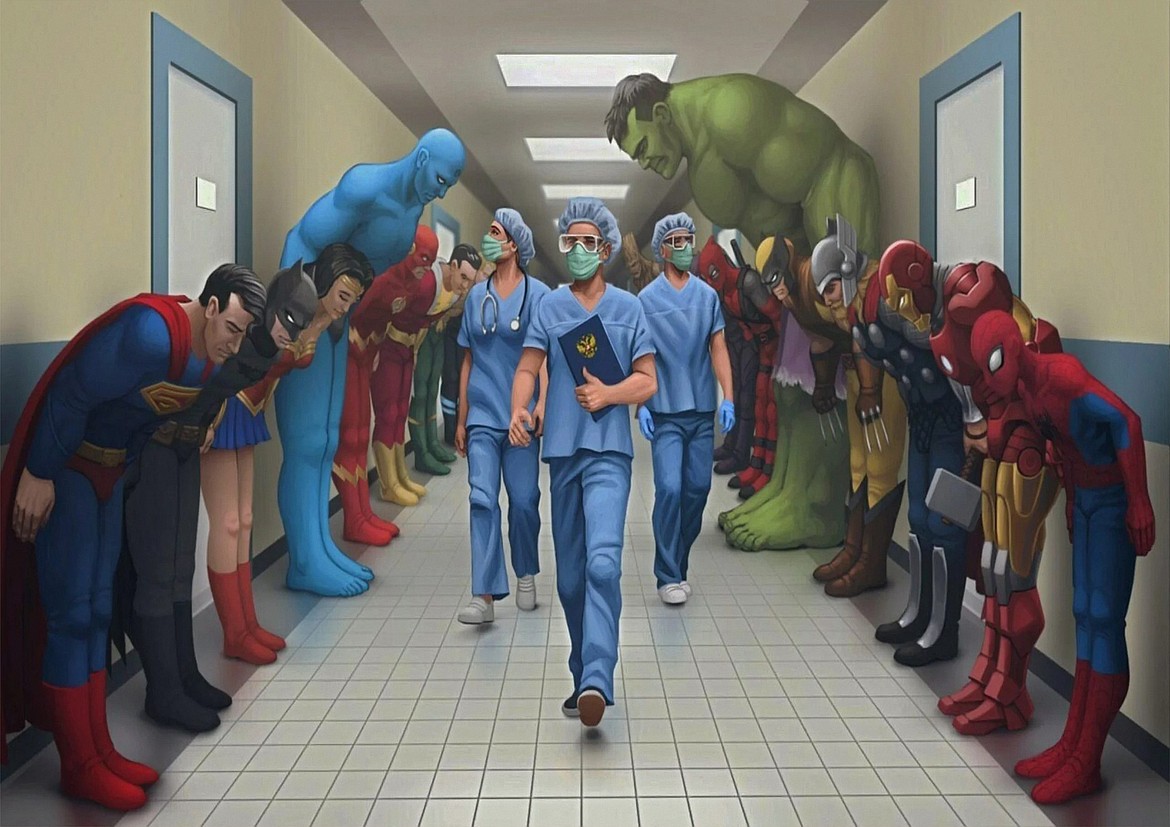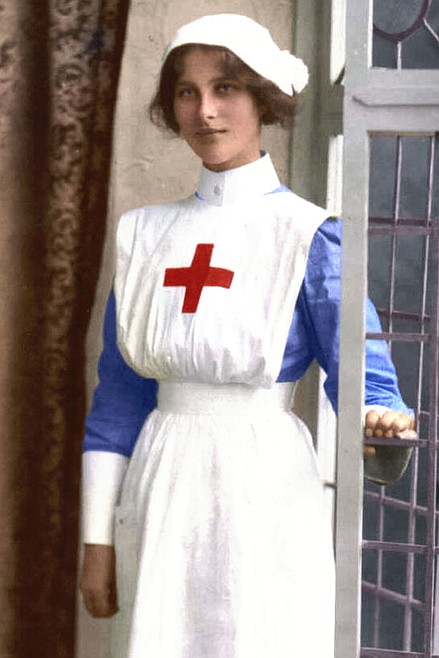 World War I nurse uniform (photo colorized).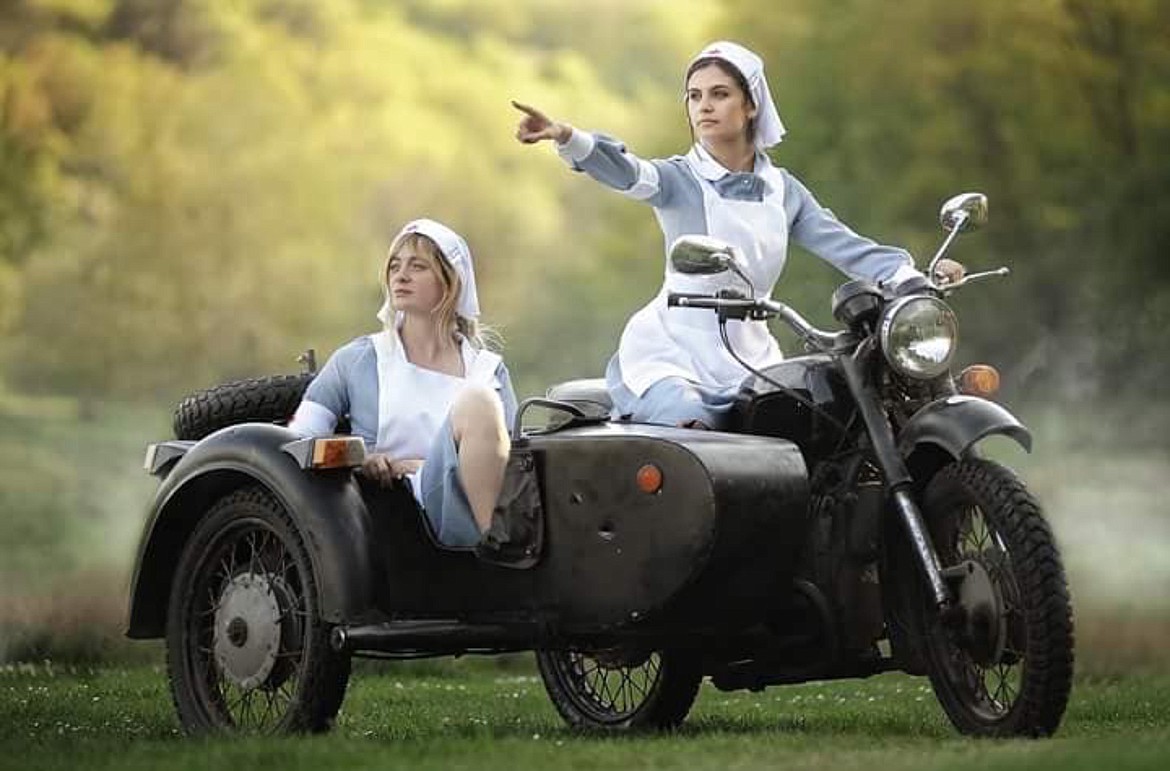 World War II nurse uniform.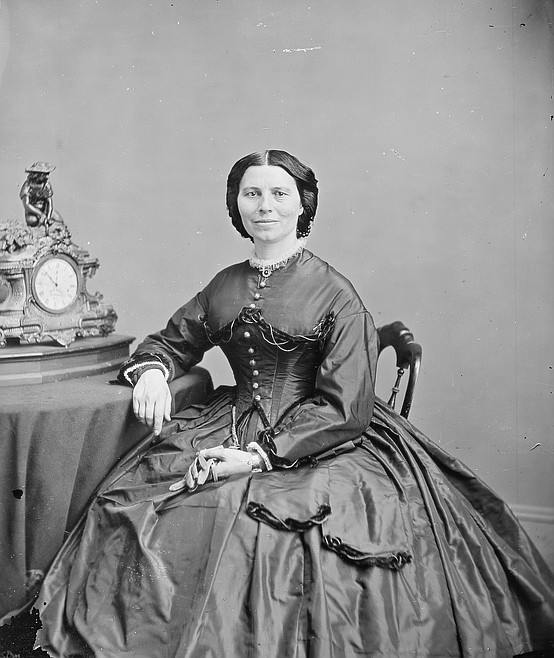 Mathew Brady's photo of Clara Barton (1821-1912), Civil War nurse and founder of the American Red Cross (c.1865).
Previous
Next
by
SYD ALBRIGHT
|
September 27, 2020 1:00 AM
Clara Barton was born in 1821 in North Oxford, Mass., and had a miserable childhood. She was shy, had only one known friend — Nancy Fitts — almost died from dysentery and convulsions at age 5, was traumatized watching an ox being slaughtered that made her a lifelong vegetarian, and as a high school boarder, she suffered such high anxiety and depression that she had to be brought back home.
Life got better when her family was suddenly thrown into having to care for the family of a cousin who just died, leaving a wife, four children and a farm that they moved into and had to run.
Clara had a servant's heart and plunged into helping with the farm.
At age 10, her brother David suffered a serious head injury falling from the barn roof. The doctors saw little chance of recovery.
Not Clara.
She appointed herself his nurse, learned how to give him medication — and even how to place leaches on his body to draw out blood, a common medical practice in those days.
He recovered.
It would take horseback riding and being a tomboy with her cousins to overcome her shyness.
During this growth period, her older brothers and sisters tutored her, while a cousin taught her proper social skills.
Her parents talked her into becoming a schoolteacher, and at age 17, she received her teaching certificate. Her self-confidence grew and she showed it by demanding the same salary as male teachers.
She loved teaching, and established a school for the children of her brother's mill workers.
She taught for 12 years in Canada and West Georgia before switching careers in 1855 when she moved to Washington, D.C., to work in the U.S. Patent Office. The working conditions were tough — having to face abuse and slander from male clerks who opposed women working in government offices.
Then came the Civil War.
When mobs of southern sympathizers attacked the 6th Massachusetts Infantry heading to defend the capital, the wounded soldiers were temporarily hospitalized in the Senate Chambers.
Barton rushed to help, bringing supplies from her own household, while pleading for help from the public.
Donations flooded in, and Barton became the Angel of the Battlefield.
She had no nurse training, because there wasn't any available for anyone at that time. But she had a big heart for injured soldiers and immediately pitched in to help by boosting their spirits — praying with them, writing letters to their loved ones and listening to their problems.
In the summer of 1862, Barton served in the battle zone for the first time — tending the injured in a field hospital — including nursing the Confederate wounded.
The following month at the battle of Antietam, she brought wagon loads of medical supplies to grateful surgeons in McClellan's Army of the Potomac.
While helping a wounded soldier, a bullet ripped through her sleeve — missing her but killing the wounded man.
Though untrained as a nurse, another wounded soldier insisted that she remove a bullet from his cheek, which she did — with her pocket knife.
For the rest of the war, Clara Barton brought supplies to battle sites and helped set up field hospitals.
During that time, she met Frances D. Gage, one of America's early reformers, abolitionist and feminist. Together after the war, they worked to prepare former slaves for a life of freedom, and fought for equal rights for women.
She also visited the horrendous Confederate POW camp at Andersonville, Ga., where some 13,000 Union soldiers died of maltreatment. She was helped by a former prisoner, Dorence Atwater of the 2nd New York Cavalry, who worked in the prison hospital and kept detailed records.
The two operated the Missing Soldier's Office in Washington, D.C., for three years, successfully locating remains of 22,000 missing soldiers and answering more than 63,000 letters.
All the toil of the Civil War and the years that followed caused Clara Barton's health to deteriorate. But there was a silver lining.
Taking her doctor's advice, she took a trip to Europe to recuperate. In Switzerland, she learned about the International Red Cross and was there just in time to be of service in the Franco-Prussian War.
In the years that followed, with the approval of President Chester A. Arthur and the Congress, she established the American Red Cross in 1881, and became its first president.
Telling their own story, "The American Red Cross relies on the more than 20,000 nurses and other health professionals who bring our mission to life each day.
"Talented, practical and generous, these volunteers and staff members bring relief to disaster victims, work in military hospitals, and collect lifesaving blood.
"They develop and teach courses ranging from CPR/first aid to disaster preparedness. And they serve in management, supervisory, and governing roles throughout our organization."
In 1912, Clara Barton died at her home in Glen Echo, Md., at the age of 90, and is buried in the family cemetery in Oxford, Mass.
She made a difference.
Nursing in America had many heroic pioneers — another one was Dorothea Lynde Dix.
Massachusetts prisons and institutions for the mentally ill were a nightmare until she uncovered their horrors:
In the prisons, she saw inmates being flogged, starved and chained, with reports of being physically and sexually abused by the guards, and left naked without heat or sanitation.
Violent criminals were housed side-by-side with the mentally ill, regardless of age and gender.
Asylums for the insane were no better — no heat or light, clothing, furniture or proper sanitation.
She found similar conditions in New Hampshire, Louisiana, North Carolina and other states.
She was so shocked by what she saw that she vowed to do something about it. She told the Massachusetts legislature, "I proceed, Gentlemen, briefly to call your attention to the present state of Insane Persons confined within this Commonwealth in cages, stalls, pens!… Chained, naked, beaten with rods, and lashed into obedience."
Her lobbying paid off with a bill to expand the state's mental hospital in Worcester.
Then she took her crusade to other states, emphasizing the importance of "moral treatment for the mentally ill, which consisted of three values: modesty, chastity, and delicacy," according to biographer Sonya Michel.
Dorothea Dix was born in Hampden, Maine, in 1802 and had a rough childhood. Though her father was an itinerant Methodist preacher, he was also an alcoholic, was strict, had a nasty temper and was prone to bouts of depression.
But he did teach his children to read and write and kindled in them a love for books and learning.
Being the eldest child with two brothers, Dorothea had the burden of running the household, which prepared her for her duties later in life. It was a troubled and impoverished family in those years, and Dorothea was described as "unpredictable and lonely."
At age 12, Dorothea and her brothers were sent to their grandmother in Boston for protection from their difficult and abusive parents. Just two years later, teenage Dorothea began teaching at a girls' school in Worcester and soon was teaching children from wealthy families. Then she set up a school in grandma's barn for poor and neglected kids.
Poor health and depression however caused her to shift to writing devotional and children's books.
In 1836 while on a health tour in Europe, Dorothea's grandmother died and left her a sizable estate that would make her financially secure for the rest of her life.
It was during that trip that she immersed herself in being an advocate for better treatment of prisoners and the mentally ill.
During the Civil War, she was appointed Superintendent of Army Nurses by the Union Army, and boldly promoted the importance of nurses in the war effort, while enduring the displeasure of doctors who opposed female nurses.
After the war, she returned to her concern for prisoners and the mentally disabled.
Dorothea Dix suffered ill health the rest of her life and died in Trenton, N.J., at age 85 and is buried in Cambridge, Mass.
Late in life, honors showered the pioneer nurse who left a legacy of founding 32 hospitals, and two more in Japan.
We owe a lot to those trailblazers who opened the way for today's nurses who are truly heroes in the war zone of disease, injury, pain and suffering.
Bless them all.
• • •
Contact Syd Albright at silverflix@roadrunner.com.
• • •
Nurse duties in the 1880s…
Each nurse was assigned 50 patients. Some of their daily tasks included:
• Sweep and mop floors, dust furniture and window sills.
• Maintain even ward temperature.
• Fill kerosene lamps, clean chimneys, trim wicks and wash windows weekly.
• Keep notes and whittle pen nibs to individual taste.
• Duty hours are 7 a.m. to 8 p.m., except on the Sabbath when free time is noon to 2 p.m.
• Graduate nurses in good standing who attend church regularly have one evening off each week.
• Nurses should save half their pay for their benefits during declining years, so as not to be a burden.
• Any nurse who smokes, uses liquor in any form, gets her hair done at a beauty shop, or frequents dance halls will give the director of nurses a good reason to suspect her worth, intentions and integrity.
• Nurses who serve patients and doctors faithfully without fault for five years will be given a five cents per day pay increase — if they have no hospital debts outstanding.
Other nursing pioneers…
Hazel W. Johnson-Brown — First African American female general in the U.S. Army and appointed Chief of the U.S. Army Nurse Corps in 1979.
Mary Ezra Mahoney — in 1879, became first African American in the U.S. to graduate from nursing school and work as a professional nurse, trailblazing careers for today's 440,000 African American RNs and LPNs.
Virginia Lynch — "Mother of forensic nursing."
Getting results…
In New Jersey, Dorothea Dix told the legislature about a former respected legislator and jurist, whom they knew, who was suffering from mental decline and had fallen into hard times in his old age. Dix found him lying on a small bed in a basement of the county almshouse with no creature comforts. "This feeble and depressed old man," she wrote, "a pauper, helpless, lonely, and yet conscious of surrounding circumstances, and not now wholly oblivious of the past — this feeble old man, who was he?" State Senator Joseph S. Dodd introduced her report to the New Jersey Senate and the following day, a resolution to authorize an asylum was passed.
Praise from the Pope…
Dorothea Dix had two audiences with Pope Pius IX and told him of her work. He thanked her, noting that "a woman and a Protestant, had crossed the seas to call his attention to these cruelly ill-treated members of his flock."
— Mary G. Holland, "Our Army Nurses: Stories from Women in the Civil War"
Dorothea Dix said it…
"All experience showed that insanity reasonably treated is as curable as a cold or a fever."
---