HISTORY CORNER: The Golden days of radio
Lone Ranger and Tonto with "the great horse Silver."
ABC/Getty Images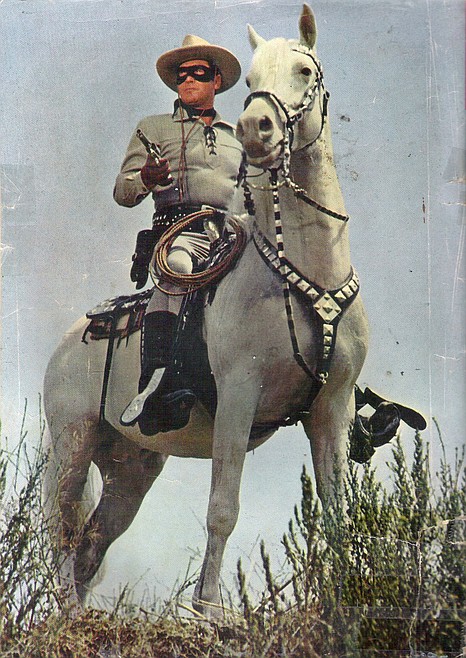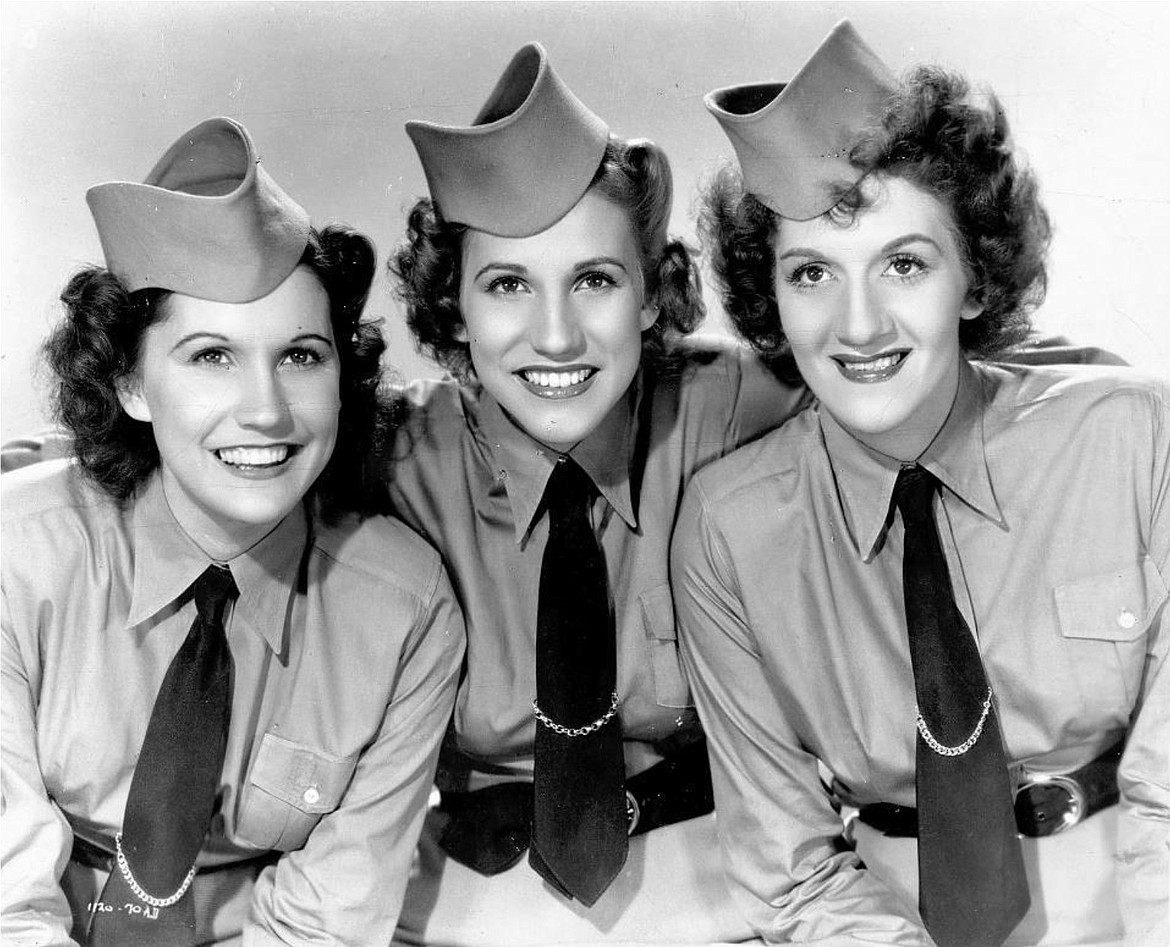 During World War II, popular among the Andrew Sisters' songs were "Boogie Woogie Bugle Boy" and "Rum and Coca-Cola." This photo shows the sisters from left Maxine, Patti and LaVerne.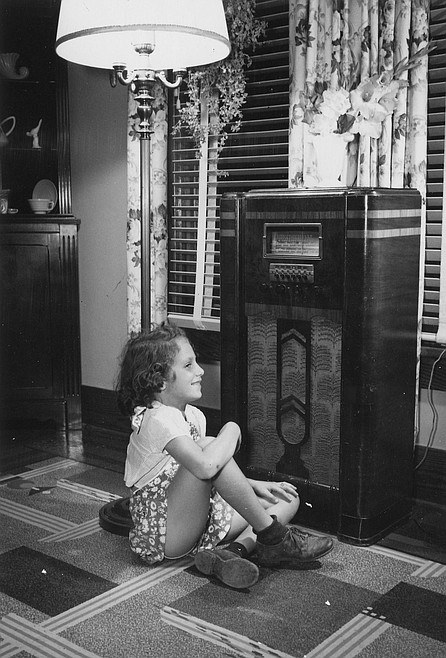 The Golden Age of radio entertainment beginning in the 1920s, helped ease the pain of the Great Depression and World War II before the advent of television in the late '40s started dominating the airways.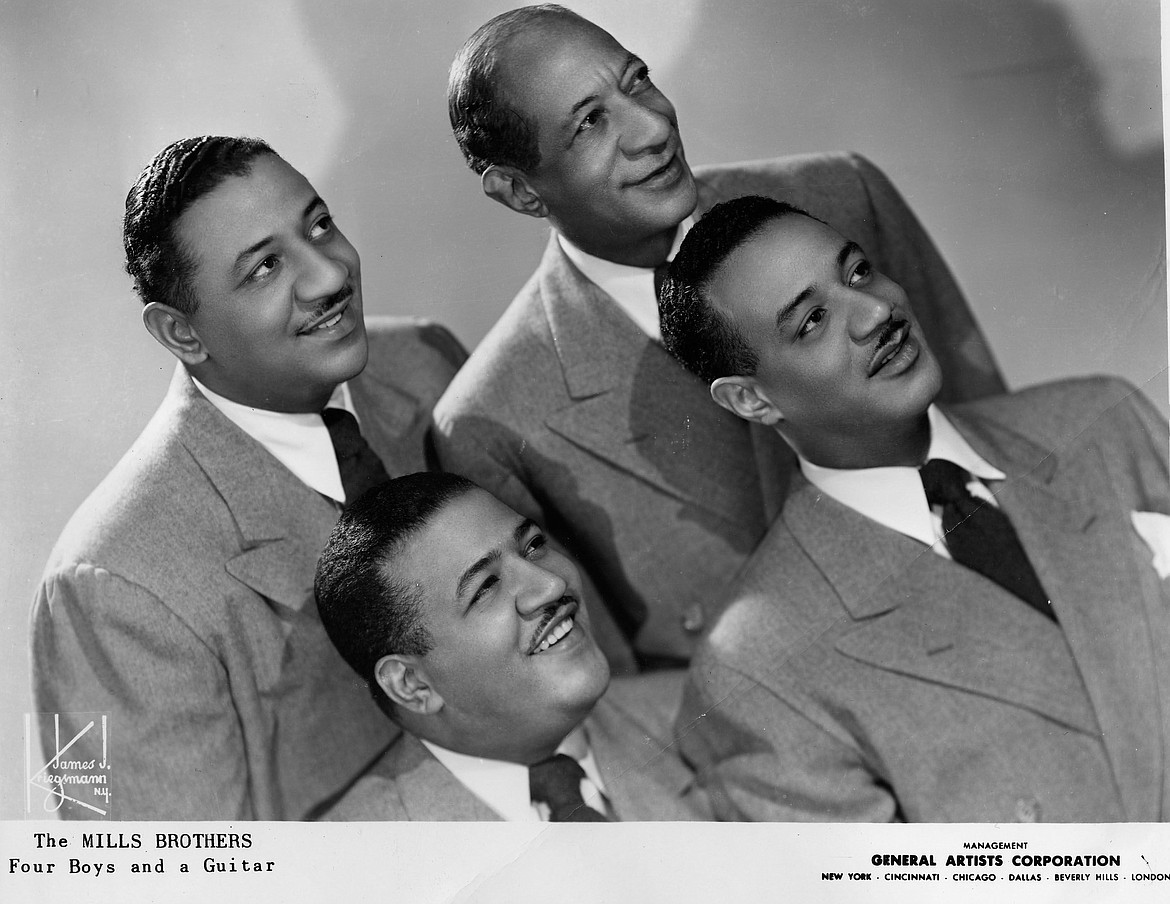 The Mills Brothers had a long career on radio and TV from 1928 to 1982.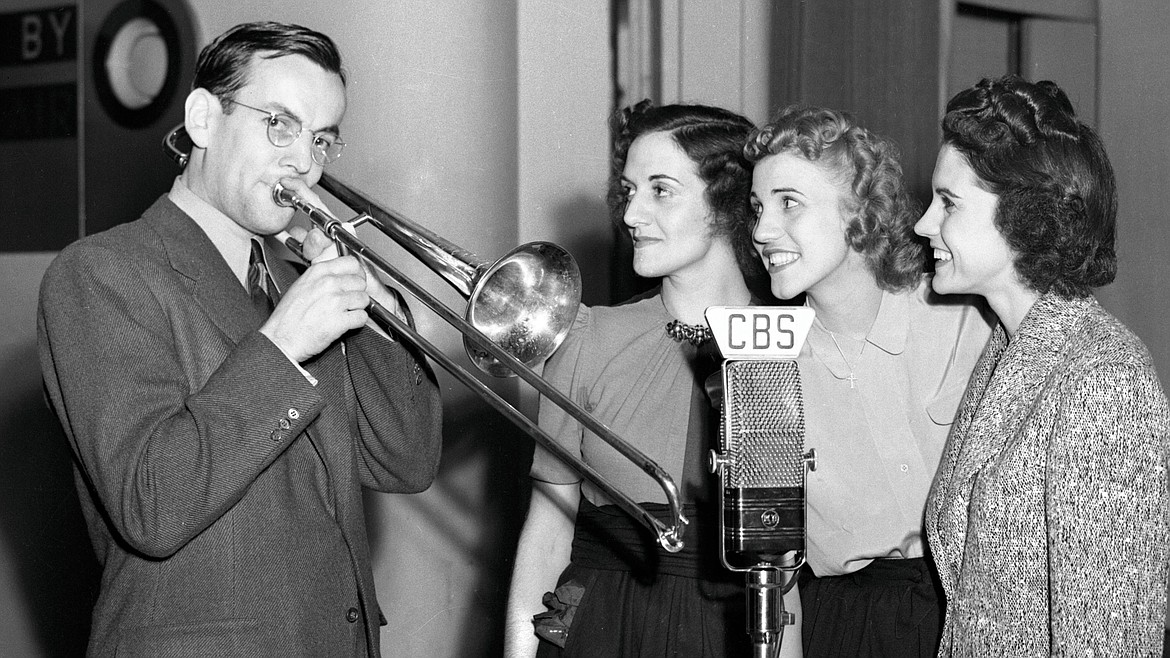 Big band leader Glenn Miller (1904-1944) was a major in the U.S. Army during World War II whose job was entertaining the troops with his orchestra; he was killed in a plane crash in the English Channel in 1944.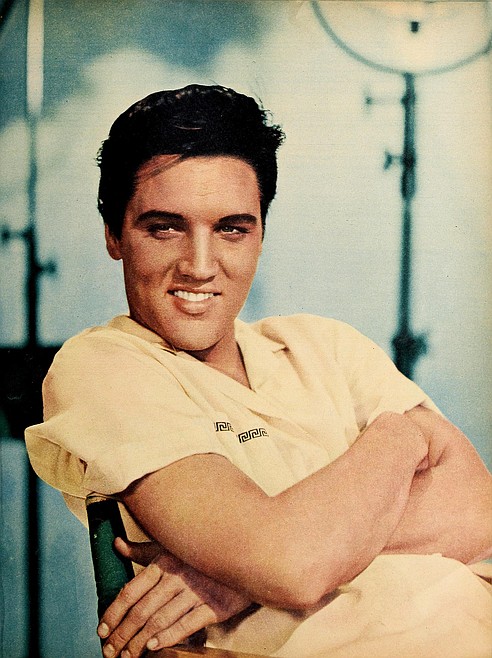 When Elvis burst on the scene on stage, radio and television, he both shocked and delighted audiences.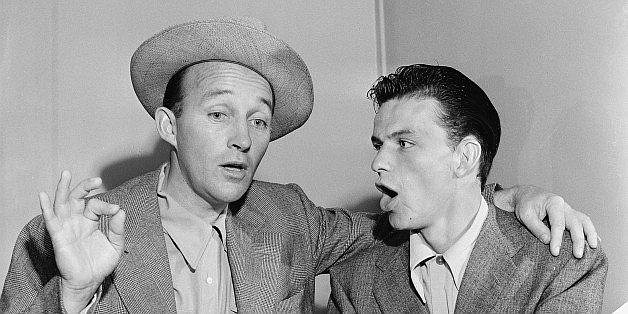 Bing Crosby and Franck Sinatra were super stars on radio during the World War II years and after (1943 photo).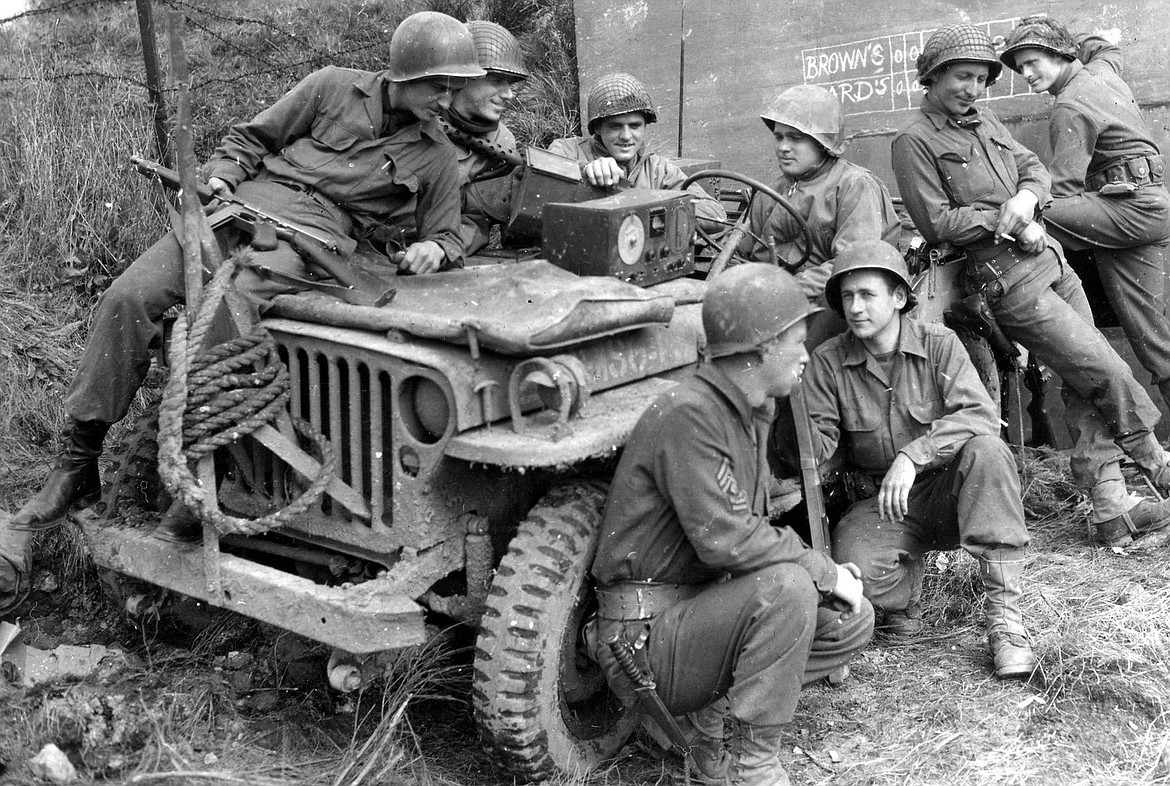 American troops listening to the radio in World War II.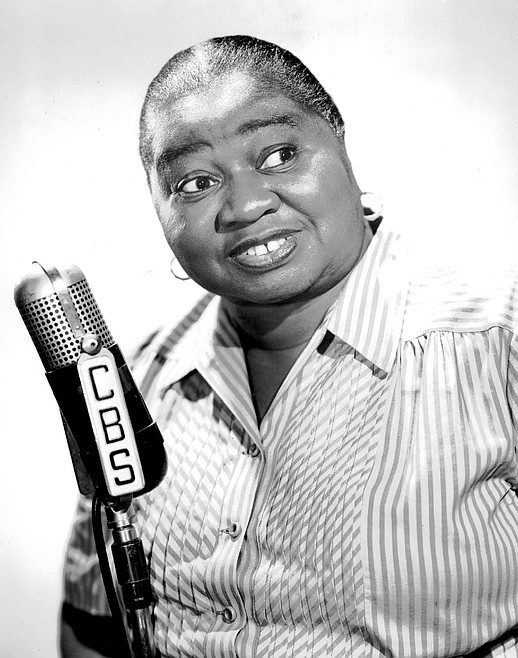 Hattie McDaniel (1893-1952) as Beulah on radio was criticized by some Black groups for playing black stereotype roles, including in "Gone With the Wind."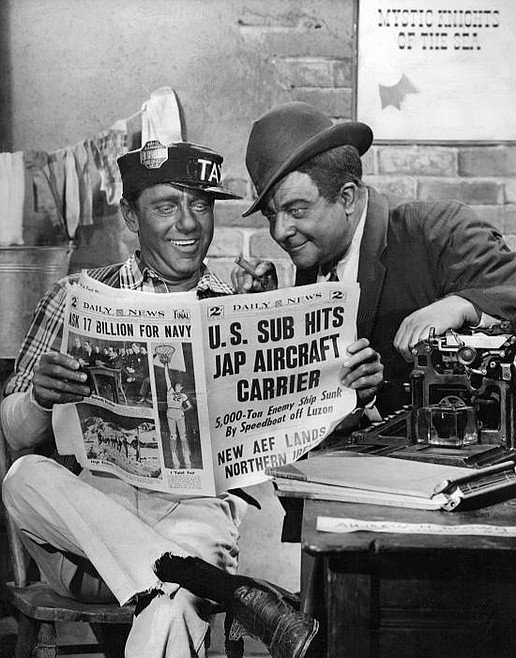 The original Amos'n Andy radio show roles were played by white actors Freeman Gosden as Amos and Charles Correll as Andy — both roles later taken over by Black actors.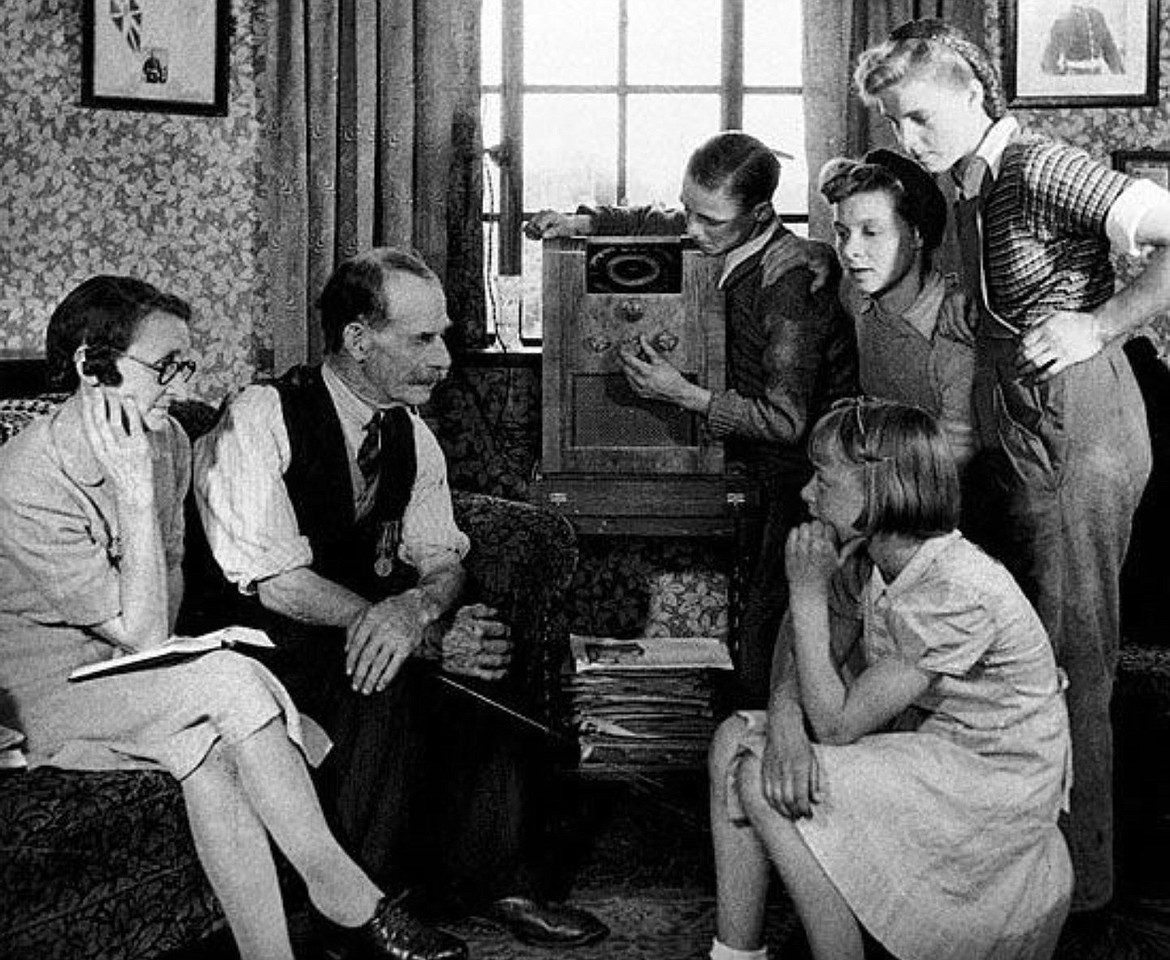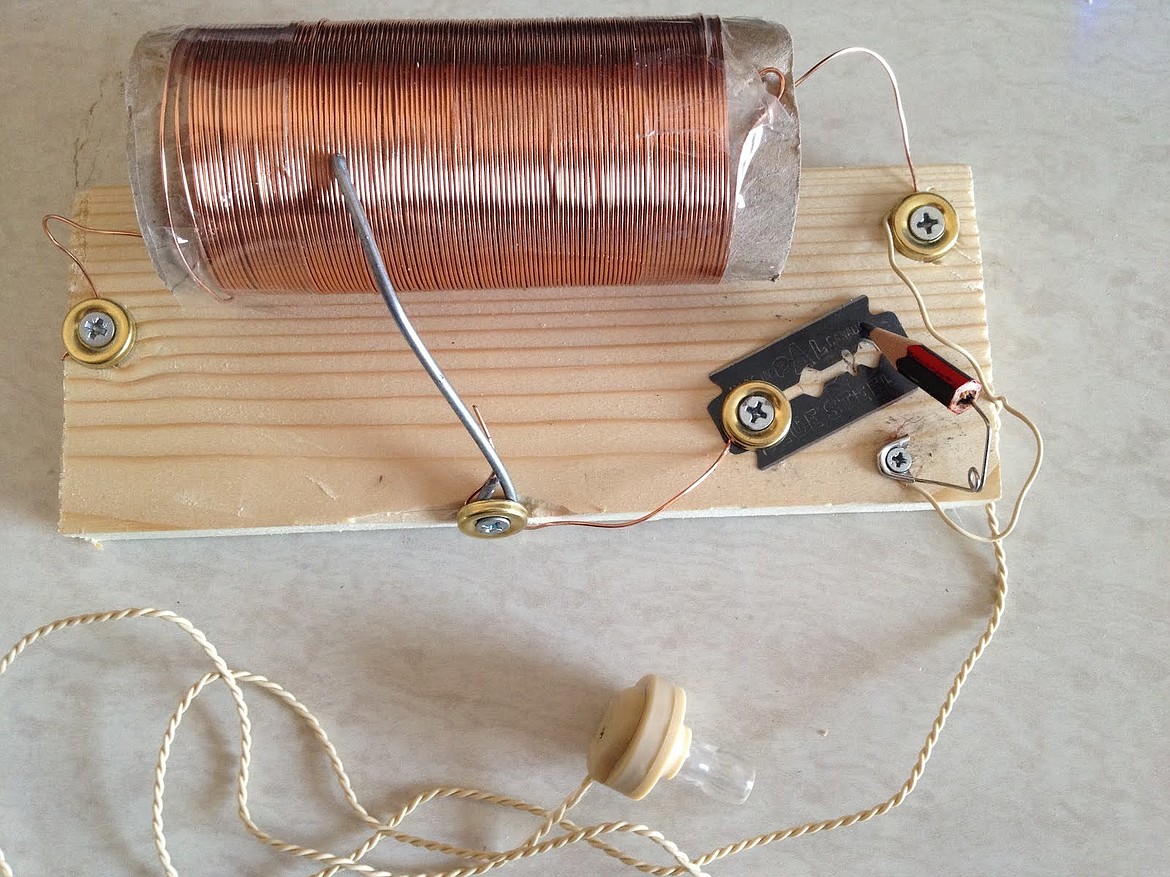 GIs fighting in World War II and kids at home built simple crystal radios.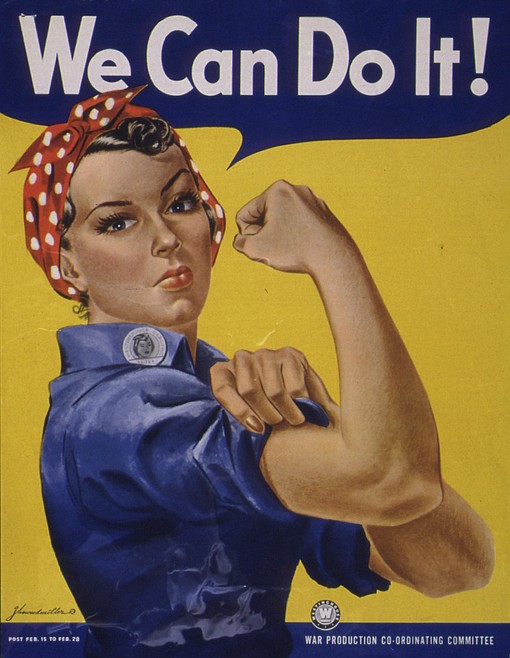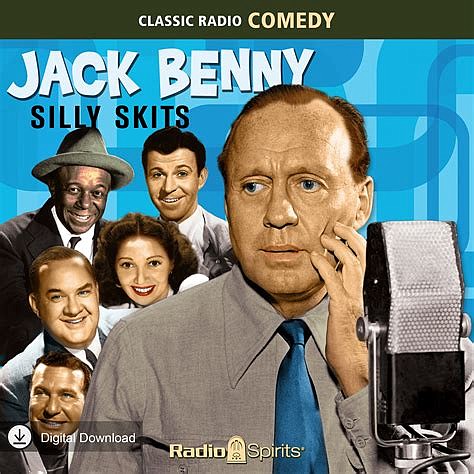 Jack Benny was a hit on both radio and television, his career lasting 63 years.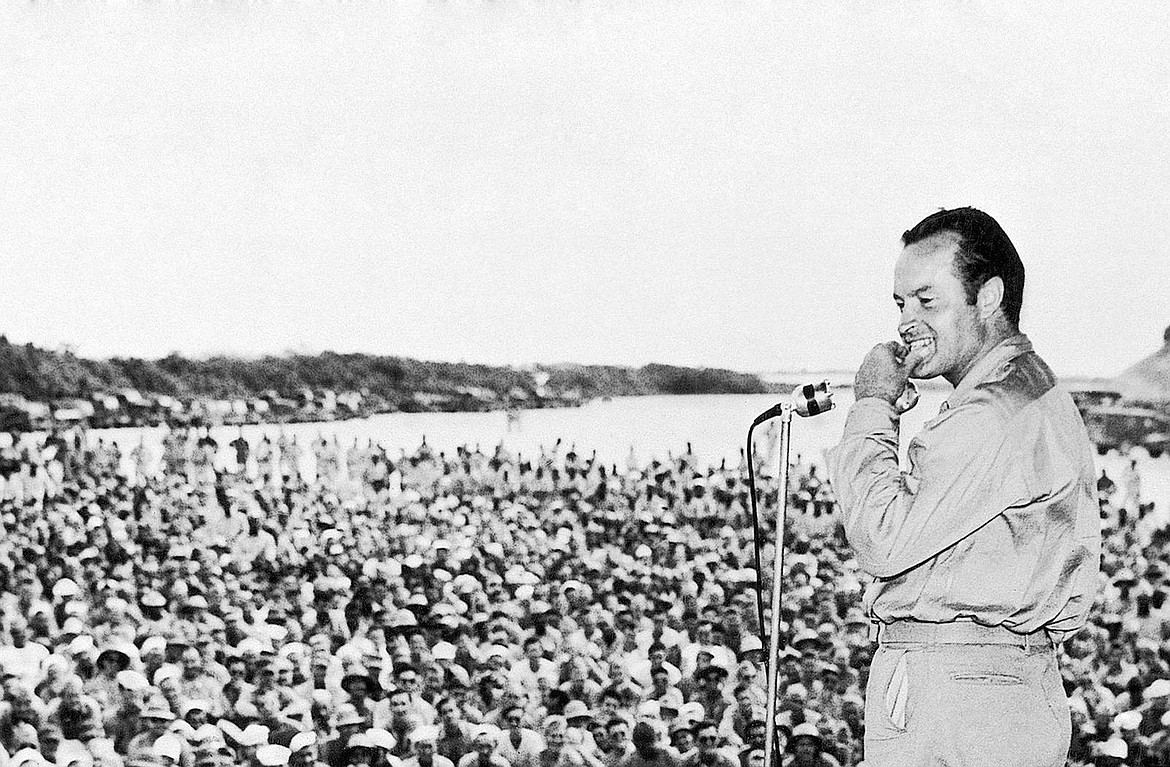 Bob Hope entertaining troops was broadcast over Armed Forces Radio.
Previous
Next
by
SYD ALBRIGHT
|
October 18, 2020 1:00 AM
"A fiery horse with the speed of light, a cloud of dust and a hearty Hi-Yo Silver! The Lone Ranger rides again!"
Wasn't it great to be a kid and huddled in front of a radio and your imagination fired up listening to the exciting adventures of your heroes like the Lone Ranger, Jack Armstrong the "All-American Boy," Red Rider, The Shadow — and wise-cracking Bob Hope, Jack Benny and raspy-voiced Rochester?
Kids of the Greatest Generation of the 1940s remember them.
Oh, how different life in America was in those days.
Sure, there was a war going on and Gold Star pennants were sadly going up in windows, but Americans were pitching in gathering scrap metal, rubber, bacon drippings and other materials for the war effort.
Food and gasoline were rationed but there wasn't much grumbling about it, because Americans knew that loved ones in uniform were putting their lives on the line in faraway battlefields — and many wouldn't be coming home.
With the men away fighting, women who'd been living their lives as stay-at-home wives and moms went to work in factories as Rosie the Riveters — and we were proud of them.
Kids were kids and when they were naughty, they got spanked or grounded — or didn't get dessert at dinner.
If parents were informed by a schoolteacher that their child was unruly at school, most parents sided with the teacher and didn't race to find a lawyer.
At the dinner table, they'd say grace and children learned to sit up straight, keep their elbows off the table and help do the dishes.
Afterward, the grownups would read, chat about things and listen to the news on the radio.
No one rushed to their iPhone or TV set — there weren't any. Of course, there were the long telephone calls with boyfriends and girlfriends — taxing even the most patient mom and dad.
The kids did their homework and house chores before listening to the Lone Ranger and Tonto fighting the bad guys in the Old West, or teenage Henry's mother calling, "Hen-reeeeeeeeeeeee! Hen-ree Al-drich!" with his reply, "Coming mother."
Amos and Andy would never make it on the air today. How dare they have two real-life white guys acting the part of two Black guys good-naturedly seeing the funny side of life around them!
It was fun listening to Beulah playing a Black housemaid hearing a knock on the kitchen back door and her boyfriend Bill intoning, "It's me baby — Bill, your favorite dressing on the salad of love!"
At first, Beulah was actually played on radio by Marlin Hurt who learned the Beulah voice accent from his African American cook Mary. He was so good at it that he later got the role of the maid in the highly rated Fibber McGee and Molly radio show.
After Hurt, Black actresses took over as Beulah — one of them being Hattie McDaniel. Remember her in "Gone With the Wind?" She was paid $1,000 a week for Beulah — big bucks in those day — and the NAACP was elated.
The elation didn't last long however.
When television came in, many of the old radio shows switched to the new medium and everything changed. Radio audiences didn't need their imaginations anymore to paint a picture — it was right there on the screen.
Then political correctness raised its ugly head.
The NAACP howled about African Americans being stereotyped in their roles.
That complaint would ring today with so many Black entertainers on the A-list, with overt racism having by and large melted away long ago under the law and a changing national culture.
"Not so!" scream extremist today with an agenda that uses the "racism" shibboleth as justification for violence and character assassination in a fast-paced hi-tech world.
Today, traditional American culture is changing at warp-speed. You see it 24/7 on the airwaves and in the streets.
America wasn't like that in the 1940s — even with a world war raging.
In the middle of the death and destruction in distant battlefields, there was a certain calmness at home as patriotic Americans linked arms in a common cause.
Music played its role too as battle-worn G.I.s huddled in trenches and ships at sea listened to music and news on Armed Forces Radio reminding them that there were loved ones praying and waiting for them back home.
They laughed listening to broadcasts of Bob Hope wisecracking in front of troops near some distant battlefield.
Music in those days were swing, big band, jazz, Latin and country, with many of the big bands launching careers of future super stars like Frank Sinatra who got his big break singing "Stardust" with Tommy Dorsey's Orchestra.
"You could almost feel the excitement coming up out of the crowds when the kid stood up to sing," Dorsey said. "Remember, he was no matinée idol. He was just a skinny kid with big ears."
Young "Blue Eyes" also sang for Harry James' band. Doris Day started with Les Brown and his "Band of Renown," and Artie Shaw launched Billie Holiday.
Ella Fitzgerald belted out songs with the Chick Webb Orchestra — "A tisket, a tasket, a green and yellow basket …" The list goes on.
It was a great loss when Glen Miller was killed in a plane crash in the English Channel while on his way to a USO show in 1944 in Paris — but "Chattanooga Choo Choo," "Moonlight Serenade" and "String of Pearls" live on.
There were some great singing groups too. The Ink Spots were loved by both Black and white audiences with their ballad-style songs — "If I didn't care more than words can say; If I didn't care, would I feel this way?"
And what could be smoother with a beat than the Mills Brothers singing "You Always Hurt the One You Love?" Or how about, "I'm gonna buy a paper doll that I can call my own
A doll that other fellows cannot steal
And then the flirty, flirty guys with their flirty, flirty eyes
Will have to flirt with dollies that are real …"
Accounts of World War II have to include the Andrew Sisters: "Don't sit under the apple tree with anyone else but me
Anyone else but me, anyone else but me
No! No! No!
Just remember that I've been true to nobody else but you
So just be true to me…"
There probably aren't many left who remember the upbeat 1943 song "Comin' in on a Wing and Prayer" sung by the Song Spinners and later Bing Crosby, the lyrics telling the story of a U.S. bomber limping back from a mission with one engine out, but the crew in good spirits singing: "Comin' in on a wing and a prayer
With our one motor gone
We can still carry on
Comin' in on a wing and a prayer …"
But the big singing star of the war years was Bing Crosby. The world will long remember his rendition of "White Christmas," "I'll Be Home for Christmas," and of course "Silent Night."
As the '40s came to a close, the glory days of radio were ending and began reinventing what it does. The new television brought Elvis into living rooms, gyrating to "Rock Around the Clock" — in front of swooning teenage fans.
Many super stars of the '40s like Bing, Frank and Frankie, Ella, Mel and others troubadoured on into the 1950s — doing well on radio and television.
New voices, new faces and new musical styles were also emerging — enhanced by new technology such as the electric guitar and sophisticated sound equipment.
Radio news has survived, and was soon joined by talk radio, but the old radio shows were swept away.
No more stories to capture the imagination.
"Where have all our heroes gone …" paraphrasing a Vietnam War song.
The 1950s ushered in yet another war, a new culture, and a different America.
But that's a story for another time.
There was a gentle goodness in the old radio days that seems to be lost today. It would be great to turn back the clock — but we can't.
If you want to bring a smile on the face of old-timers, ask them what their favorite radio show was — and be prepared for a long and heart-warming answer.
"Who was that masked man?"
"Why, don't you know? — That's the Lone Ranger!"
• • •
Contact Syd Albright at silverflix@roadrunner.com.
• • •
Lone Ranger music…
The Lone Ranger theme music was a mixture of several classical pieces including Rossini's William Tell Overture, and March of the Swiss Soldiers. Softer parts were taken from Die Moldau by Smetana, Wagner's Flying Dutchman, Liszt's Les Preludes, Tchaikovsky's 1812 Overture and others. Classical music was used to save money and avoid copyright issues because it was in the public domain.
— From Wikipedia
1940s radio show survivors…
Many of the radio shows survived into the 1950s when they had to compete with TV. The 1955 Nielsen ratings of the top 10 radio shows were: Jack Benny Show, Amos 'n' Andy, People Are Funny, Our Miss Brooks, Lux Radio Theater, My Little Margie (started in 1952), Dragnet, FBI in Peace and War, Bergen and McCarthy, and Groucho Marx.
Do you remember these on radio?
• Lucky strike green has gone to war
• Use Ajax the foaming cleanser
• Postum presents Henry Aldridge
• The FBI in Peace and War brought to you by Lava Soap — L-A-V-A.
• Pepsi Cola hits the spot
• Take Carter's little liver pills
• Rinso white — you've never such a dazzling sight as Rinso white!
Red Rider…
Originally, the show was successful enough to beat its rival, "The Lone Ranger," in radio ratings. However, when the network sold the series to the Mutual Broadcasting System it was no longer broadcast in the east side of the United States. Mutual and Langendorf Bread continued the series on the West Coast Don Lee Network through the 1940s at 7:30 p.m. on Tuesdays, Thursdays and Saturdays, always with the familiar organ theme, "The Dying Cowboy" ("Bury Me Not on the Lone Prairie"). The introduction of television also meant the end of the radio series and its transfer to the small screen.
— Wikipedia
Lone Ranger a role model…
The (Lone Ranger) character was a clean-living fellow. In a 1952 interview for TIME magazine, the character's co-owner George Trendle said his goal was to create a wholesome hero. "Without detracting from the thrill and excitement, we try to convey a message that subtly teaches patriotism, tolerance, fairness and respect for the rights of all men." The ranger always spoke good English and was always on the side of law and order…never smoked, swore, drank, shot to kill, engaged in love affairs or used slang or bad grammar.
— Indian Country Today
---