Quarantine life Feeding the family is no easy task
Feeding the family is no easy task
By Jennifer Ramsrud
Don't forget the extra side of pickles mom, my eight-year-old son yells as I am calling in our delivery takeout dinner for tonight. It doesn't matter that we have a whole jar of pickles in our refrigerator already, or that we have items in our kitchen that could make the food I am ordering via phone.
I cannot say this was my first take out meal since the COVID-19 restrictions began. I was asked to write about what a dietitian eats at home with her kids during this social isolation period. I immediately closed my eyes and envisioned a calm parent, dressed in a clean, decorative apron working alongside their two sons (ages 8 and 9), smiling, laughing, perfectly chopping, stirring, and instructing the boys on how to prepare a dish together.
My thought comes to a screeching halt when I open my eyes and see my boys using our last roll of toilet paper to decorate the house while our sweet cocker spaniel puppy chases the tail of the toilet paper gnawing on the end of it.
Reigning in my boys during this quarantine has been exhausting. Homeschooling in addition to keeping energized children occupied while working from home has not been an easy transition for many of us! I am a social person who likes connecting with people on a regular basis.
My family and I like to patron local restaurants. The idea of escaping a couple of times of the month to dine at a restaurant where I do not have to mess up the kitchen, have the family mess up the kitchen, clean the mess of the family in the kitchen after working all day is a highlight, and a treat we look forward to.
I admit, my family and I have ordered take out food more than usual. I am not a unicorn. Dietitians do eat out. We do eat more than lettuce on top of lettuce sandwiches with a side of lettuce. I think we should give ourselves a break from this new normal without feeling guilty about eating take out.
It is about making better choices within your budget when you eat out!
When my family and I dine in or get takeout, a similar rule of thumb applies as if we were eating a meal we prepared at home: Select four out of the five food groups with most meals.
The five "food groups" include grains (ideally whole grains), fruit, vegetables, protein, and dairy. This is the same advice I give my patients who strive to acquire a pattern for healthy eating.
Attempt to make your plate reflective of the My Plate. Yes, you can do this when you dine out or get takeout.
If we only gave our hungry, energized boys bowls of bottomless macaroni and cheese or all you can eat pizza, that is all they would eat. By including additional food groups, as small as a couple of carrot sticks with some apple slices, installs a habit of eating a variety of food and can slow the eating process down.
Just a couple of simple changes can be made for helping our kids and ourselves healthier while eating at home, take out included!
• Include fruit and vegetables with lunch and dinner meals
• Include fruit with breakfast
• Change bread products from white to whole wheat
• Change pasta items to whole grain or whole wheat pasta
• Limit grazing on empty calories food throughout the day
• Eat from a bowl or plate, not from the box or bag
• Eat at a table without screen distractions
Here is an easy way to prepare a fiber-rich Macaroni and Cheese that my kids give a thumbs up to:
Ingredients:
· 8 ounces whole wheat pasta (or whatever shape your kids prefer)
· 2 tablespoons whole wheat pastry flour
· 1 teaspoon garlic powder
· 1 cup shredded cheese blend (we use provolone, mozzarella, and sharp cheddar)
· 1/4 cup shredded Parmesan cheese
· 1/4 teaspoon fine sea salt
· 1/8 teaspoon ground black pepper
Method:
1) Bring a large pot of salted water to a boil
2) Add macaroni and cook until al dente (approx. 10-12 min). Drain well
3) While the macaroni is cooking, whisk together milk, flour, garlic powder in a large saucepan until completely blended.
4) Cook over medium heat, stirring constantly, until thickened (approx. 6-8 min).
5) Add cheese and stir until gently melted.
6) Add drained pasta to the sauce.
7) Season with salt, pepper, stir well
Serve with a side of vegetables, fruit and a healthy beverage.
Approximate Nutritional Info:
Per serving: 370 calories (100 from fat), 12g total fat, 7g saturated fat, 30mg cholesterol, 370mg sodium, 50g carbohydrates (5g dietary fiber, 3g sugar), 19g protein.
• • •
Jennifer Ramsrud is a clinical dietitian at Heritage Health, currently meeting with patients via telehealth. For more information to schedule a dietitian visit with Jennifer, please contact (208) 620-5212.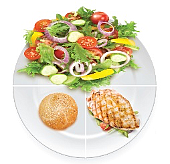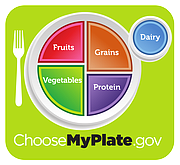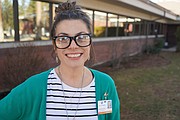 Recent Headlines
---