Two file for NIC board
|
August 13, 2020 1:07 AM
Election set for November
Two people have filed for the North Idaho College Board of Trustees.
Former NIC president and current trustee, Dr. Joe Dunlap, and Dr. Paul Sturm have filed with Kootenai County as candidates for the Nov. 3 general election.
Dunlap is the current chair of the board and trustee for Zone 4. Dr. Strum is running for Zone 5.
There are three, four-year seats up for election on the NIC board. Besides the one held by Dunlap, they are Zone 3 held by Todd Banducci, and Zone 5 held by Brad Murray.
Dunlap has 28 years experience serving in positions in higher education, including nine years as college president at Spokane Community and North Idaho colleges, a press release said.
Dunlap is also a 20-year active duty veteran who served as an Army aviator. He graduated from Whitworth University and received his doctorate from Oregon State University.
"Education has been my passion having served as an instructor pilot, professor, dean, and vice president of learning at several colleges and universities," Dunlap said.
Sturm, a native of the Spokane area, retired after 34 years as a teacher, high school principal, assistant superintendent, and 10 years as the superintendent of Pullman School District. When he retired in 2016, Sturm and his wife, Nadine, moved into their home at Spirit Lake.
Sturm said he recognizes the value of the community college system.
"The community college experience was my foundation for a satisfying future and career," he said. "I am now seeking to return some of that value through service on the NIC Board of Trustees."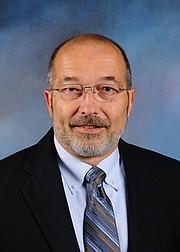 Recent Headlines
---