Frontier battles between sheep and cattle men include Deep Creek Murders in 1890s southern Idaho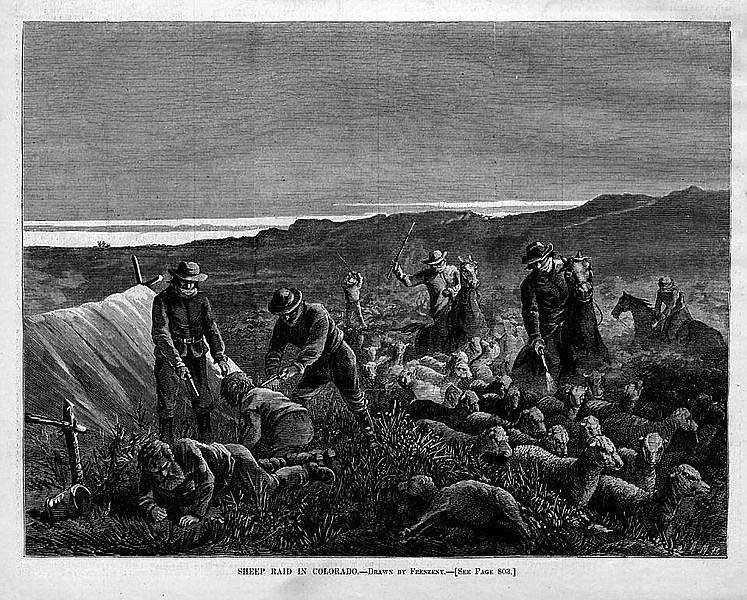 HARPER'S WEEKLY Harper's Oct. 13, 1877, illustration of sheep raid in Colorado.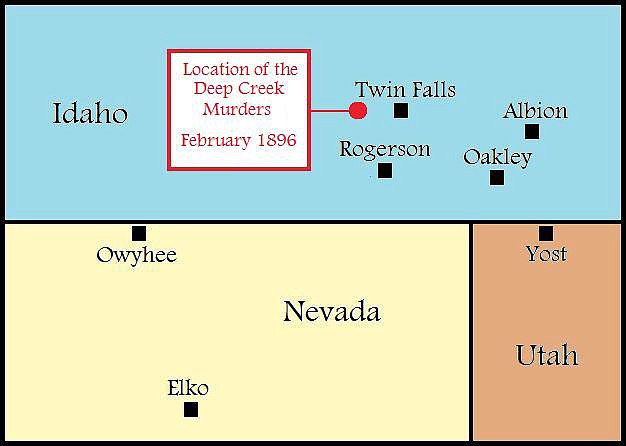 WIKIPEDIA Where the Deep Creek Murders took place in December 1895.

IZ RANCH Open range cattle grazing on the IZ Ranch in Oregon in the old days.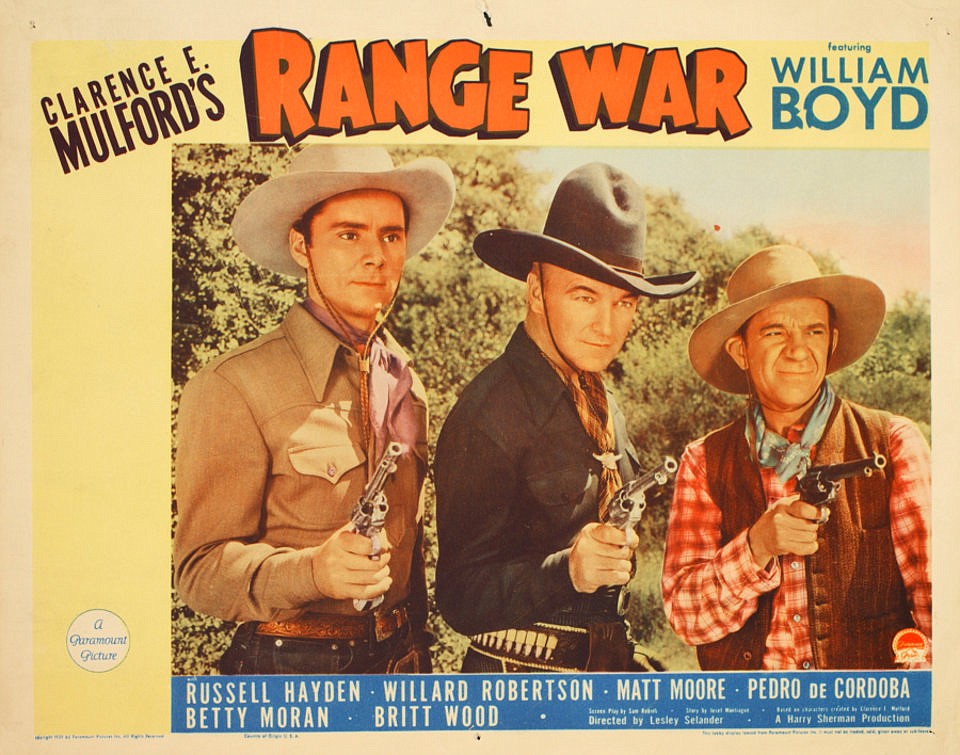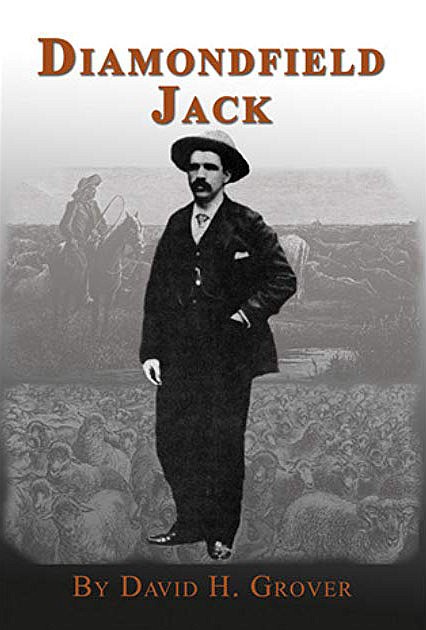 GOODREADS Jackson Lee "Diamondfield Jack" Davis (1864-1949).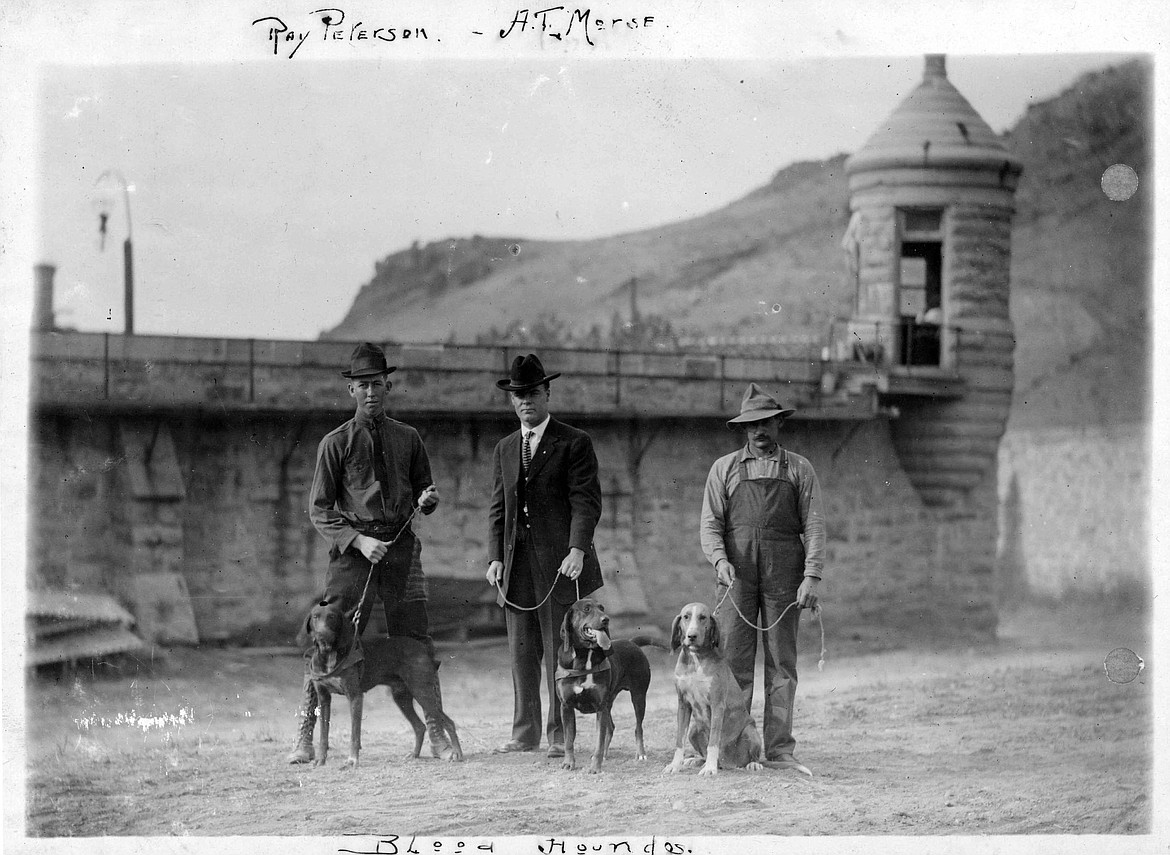 IDAHO STATE HISTORICAL SOCIETY Diamondfield Jack was locked up twice at the Idaho State Penitentiary and in Albion, Idaho, while awaiting appeals, and having several execution dates cancelled before being pardoned by the governor.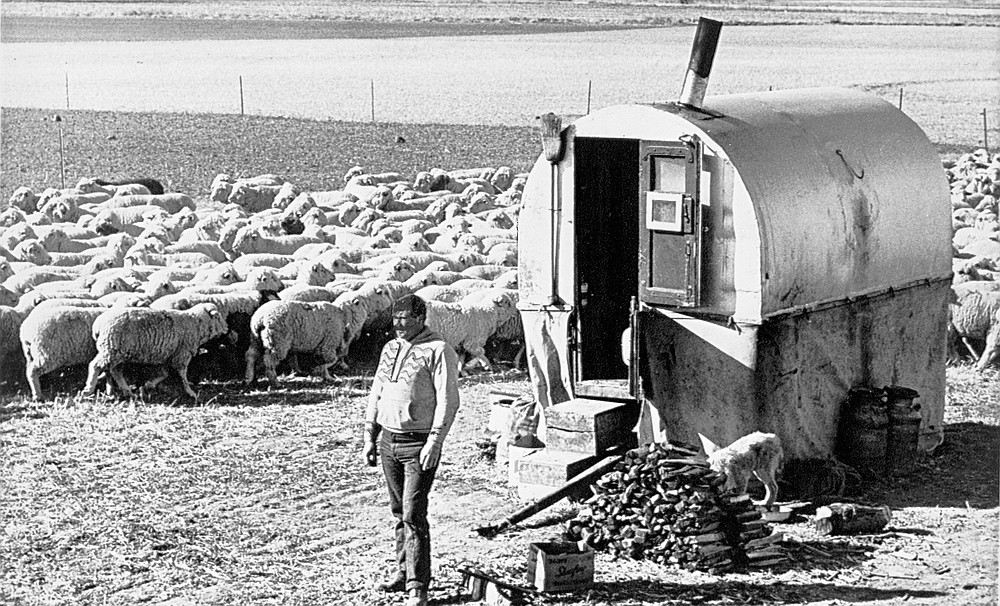 OREGON HISTORICAL SOCIETY Basque sheepherders from Spain arrived in Idaho, Oregon and elsewhere and found themselves facing the dangers of range war violence.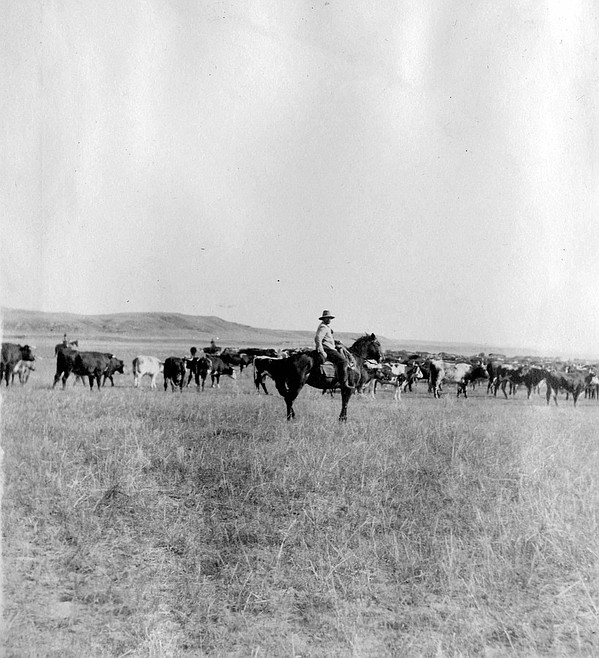 NATIONAL PARK SERVICE Cattle grazing on open range.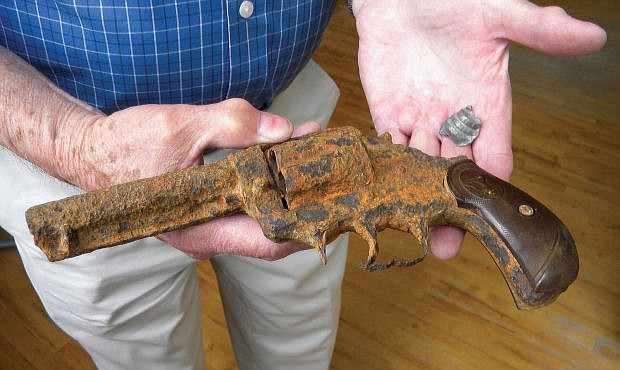 MYCHEL MATTHEWS/TIMES-NEWS Found near Deep Creek murder scene, this .44-caliber (maybe .45) Model 1878 Frontiersman and slug are believed to be the murder weapon.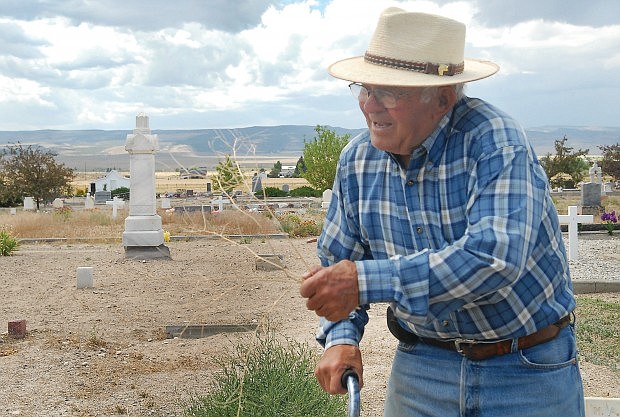 Photo courtesy of LAURIE WELCH/TIMES-NEWS Keith Warr, former sexton of the Oakley cemeteries, holding a piece of tumbleweed at Oakley Cemetery, where Deep Creek murder victims Daniel Cummings and John Wilson are buried.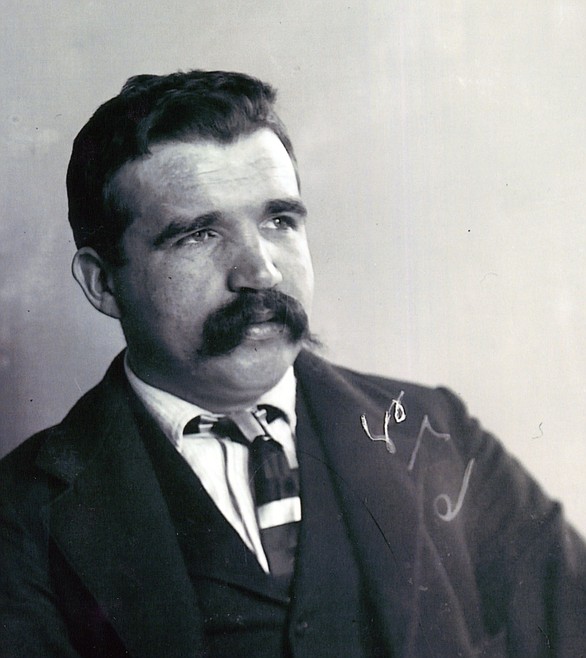 ALBION VALLEY HISTORICAL SOCIETY Jackson Lee "Diamondfield Jack" Davis, convicted and later pardoned for the 1896 Deep Creek Murders. Davis eventually grew rich from mining, went broke, and was killed by a taxi.
Previous
Next
Sheepherder Bill Tolman was scared to death of the patrolling detectives hired by the cattlemen to keep the sheep out of what they considered their grazing grounds. He was especially afraid of Jackson Lee "Diamondfield Jack" Davis, hired by Sparks-Harrell Cattle Company and paid $50 a month to intimidate sheepmen.
He was known to be bloodthirsty and ordered his men to "shoot to wound."
Tolman knew that Diamondfield Jack's boys were roaming in the area so he camped in the middle of his flock of sheep, hoping to go unnoticed.
The gunslingers came and shot up his sheep and wounded him, but he survived.
That's how things were on the open range in much of the 1800s Old West from Montana to Texas.
According to the Texas State Historical Association's handbook Sheep Wars, between 1870 and 1920, some 120 battles took place in eight states or territories. At least 54 men were killed and 50,000 to more than 100,000 sheep slaughtered.
The unfenced open range was available for public use in grazing their stock during a time in American history when there was little law and order to keep competing parties from attacking each other.
Like the vigilantes who went after outlaws, Diamondfield Jack's henchmen were the "law" along the border of Idaho, Nevada and Utah, where a terrible murder took place.
Cattlemen complained that grazing sheep clipped the grass too close to the ground and if cattle arrived later, there wouldn't be enough for them to eat. Also, cattlemen claimed that sheep polluted the streams and cattle wouldn't drink the water.
Oregon historian Jack Southworth writes, "The cause of the famous dispute between cattle and sheep ranchers was not local ranchers competing for the same grass and it wasn't cattle against sheep. It was a matter of livestock owners in an area protecting what they considered their 'range' — though much of it wasn't deeded — from outsiders."
Local stockmen had reached a "gentlemen's agreement" concerning the range south and east of today's Twin Falls: Sheep would remain east and cattle west. But some sheepmen grazed in cattle land anyway.
Late in 1895, two Mormon sheepherders named Daniel Cummings and John Wilson drove their sheep north from Utah to graze at what is now called Deadline Ridge in the Deep Creek Range, then in Cassia County, Idaho — now Twin Falls County.
On Feb. 10, another sheepherder named Edgar "Ted" Severe found both men dead from gunshot wounds. Investigators found that a lumberjack had delivered firewood to the sheepherders' camp on Feb. 4 and that very little of the wood had been used in the campfire, concluding that the killing must have taken place that evening or the next day.
Diamondfield Jack immediately became the prime suspect when they learned he'd been bragging in Nevada about killing two sheepherders. He was also known for telling tall tales.
A magazine was found in the sheep wagon with a diamond drawn in blood by one of the victims. Further evidence was that the two men were killed by .44 caliber bullets shot from a .45 caliber gun. Diamondfield Jack had bought the smaller caliber because .45s weren't available.
Range violence was common in the region in those days.
Four years later in Montana, 11 cowmen killed R. R. Selway's whole flock of 3,000 sheep.
Worse yet, in one night raiders killed nearly 12,000 sheep, while at other times they scattered poison on feeding grounds, and drove flocks over cliffs — a practice they called "rimrocking." Some flocks were even set on fire.
Happier news however came from Idaho:
Emma Yearian from Salmon, Idaho, was born in 1866 and lived through a lot of sheep-cattle turmoil before she died in 1951.
Emma was a governess and school teacher before going into the sheep business. She knew that raising sheep in cattle country was dangerous, but nevertheless went to a bank and got a loan to buy 1,200 ewes to start her sheep business in Lemhi Valley.
Her cattlemen neighbors weren't pleased, but she persisted and prospered.
When World War I broke out, the military needed wool for uniforms and wool prices skyrocketed.
Today, Emma is remembered as the Sheep Queen of Idaho.
Around 1900, some 50 Basques arrived in Idaho from Spain, bringing with them a special talent for shepherding. They too became part of the lonely and dangerous life on the range, and were easy targets for well-armed cattlemen.
Idaho's neighboring states had their deadly range wars too.
In Wyoming, sheep men were murdered and thousands of sheep slaughtered.
Sheepherders couldn't fight back. Usually few in number tending their flocks, there was little they could do when cattlemen gunslingers on horseback came swooping down on them.
One horrifying Wyoming report said, "In the summer of 1905, ten masked men rode into a camp on Shell Creek, in the Big Horn Basin, where Louis A. Gantz had 7,000 sheep. They shot or clubbed to death about 4,000 of them, destroyed the wagons and provisions, and tied two dogs to the wagons to be burned to death. Gantz, who lost about $40,000 from this attack, knew better than to prosecute the raiders in a Wyoming court."
Another Wyoming nightmare was when cattle thugs charged into a camp on leased land in the Shoshone Indian Reservation, where Robert Meigh and two herders were tending a flock belonging to J. W. Blake of Lander.
"With a volley of shots at about midnight, the attackers drove off the sheep men, chopped and overturned the wagons, and killed or crippled 350 of the woollies."
The story was much the same elsewhere.
In Oregon in 1903, more than 2,400 sheep were slaughtered by being stampeded off a cliff. Any survivors were shot. Other herds met a similar fate or were poisoned.
In eastern Oregon in 1904 alone, 6,000 sheep were slaughtered. More than 2,500 were shot or clubbed to death by five masked men near Christmas Lake, with 2,200 more killed by nine raiders the following month.
Crook County Sheep Shooters Association bragged about killing 8,000 to 10,000 sheep, predicting there'd be even more the year ahead.
While fleeing to Mexico, Diamondfield Jack Davis was arrested by Arizona Territory authorities for the Deep Creek murders.
He was sent back to Albion, Idaho, where he was tried, convicted and sentenced to be hanged. For the next five years, he was shuttled between Cassia County Prison and Idaho State Penitentiary in Boise — pending appeals. Three times he escaped the hangman's noose at the last minute.
During that time, Jim Bower and Jeff Gray confessed to the murders, then were tried and acquitted. Public opinion shifted to Davis being innocent.
On Dec. 17, 1902, he was pardoned by Idaho Gov. Frank W. Hunt.
By about 1920, most of the open range was fenced in and range wars pretty much ended as sheep and cattle people finally got together and worked things out. They learned that sheep hooves tilled the soil, making it better, and that their droppings were good fertilizer. Also, the sheep even ate some of the toxic weeds that the cattle wouldn't touch.
Smart cattlemen then began raising sheep along with their cattle as a hedge against bad times when beef prices dropped.
Years later, sheepherder Ted Severe, who discovered the murder victims wrote, "After the trial had left the front pages and had been forgotten by many, a man who worked for the cattle company used to come and talk to me.
"This man seemed to have a great weight on his mind and conscience, especially when liquor had a little the best of him. The gist of his conversation went like this, and it was always the same:
"'I never harmed you, did I Ted?'
"I have seen the man with tears in his eyes. He'd go on:
"'I saw that murder, Ted, it was horrible, the bloodiest thing I ever saw. We drawed straws to see who did the killing, Ted, I was lucky I didn't have to do it and Ted you was going to be killed too but you was gone.
"'I never harmed you, Ted, did I?'"
Financially broke, Diamondfield Jack stepped off a curb in Las Vegas in 1949 and was killed by a passing taxicab.
- • •
Contact Syd Albright at silverflix@roadrunner.com.
- • •
Gobbo Fango…
Cummins and Wilson — the victims of the Deep Creek murders — are buried in Oakley Cemetery in Cassia County, central-south Idaho. Also buried there is Gobbo Fango, a black man brought to Utah from Africa by Mormon pioneers. He came to Oakley in 1886 and while working there as a sheepherder, was shot in an altercation with cattlemen. Badly wounded, he made it to a neighbor's farm. Fearing he was dying, he made a will leaving money to friends and to the Mormon Church to help build the Salt Lake Temple. He died the next day at age 30.
Diamondfield Jack 'Not Guilty?'
David H. Grover, who has written an outstanding book on Idaho's Silver Valley mining wars, also wrote about Diamondfield Jack questioning if he was guilty. The promo on his book reads: "Diamondfield Jack Davis, was a young cowboy hired in 1895 by a wealthy cattle company. When two of the sheepherders Davis had been hired to intimidate were found dead, Davis was quickly tried, convicted and sentenced to death — despite there being no evidence presented against him. The story of Diamondfield Jack is a classic example of frontier justice, or what passed for it in the late 19th century."
Diamondfield Jack's Nevada ally…
One reason Diamondfield Jack Davis escaped being hanged was through the efforts of his friend "Honest John" Sparks, later 10th governor of Nevada who has a city named after him. His cattle company had hired him as a gunslinger.
During the range war days, Sparks was a cattle baron who thought nothing of having hired hands homestead water holes on open range lands and then selling them to him, giving him effective control of huge tracts of land he didn't have to buy. That way, he could keep sheepherders away by denying them access to the water.
When was he born?
When was Jackson Lee "Diamondfield Jack" Davis really born? Photos of his gravestone say 1864. So do other sources. Albion County Historical Society says about 1879. Murderpedia agrees. Albion writes: "No one seems to have a definitive history of Jackson Lee 'Diamondfield Jack' Davis' early life. Even the date and place of his birth appears to be a mystery. A cursory internet search will yield results spanning the years between 1864 and 1879 as his purported birth year. His place of birth is uncertain, but the name 'Jackson Lee' would suggest Southern roots like perhaps Virginia or West Virginia."
From trial lawyers to political success…
Two lawyers who took part in the trial of Diamondfield Jack would become prominent figures in Idaho history. William E. Borah was prosecutor and later became one of Idaho's greatest senators, earning the sobriquet Lion of Idaho. Cattle baron John Sparks of Nevada who employed Diamondfield Jack as a muscleman hired James H. Hawley to defend him and another cowboy. Hawley would become the ninth governor of Idaho.
- • •
'Look for History Popcorn every Wednesday brought to you by Ziggy's.'
Recent Headlines
---